EcoFocus Film Festival
Pre-Screening Event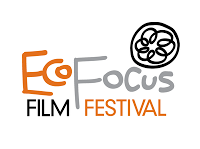 Tonight The Odum School of Ecology kicked off the annual EcoFocus Film Festival with a free screening of Greenlit. The screening was one of 13 free shows between now and October 3. The festival officially kicks off this Friday at Cine in downtown Athens, Georgia.

Greenlit, produced by Ambush Entertainment's Miranda Bailey and Reel Green Media, follows the production team and a green consultant as they navigate the mostly uncharted world of eco-friendly film making. They will be making a film adaptation of the book "The River Why". They struggle to reduce, reuse, and recycle while on the set, but often those eco-friendly strategies are more expensive and usually met with resistance. Bailey raises major questions about the real cost of minimizing "the bottom line" with hilarious results.

According to a recent study by UCLA scientists, the film industry is the 3rd largest producer of pollution in the Los Angeles area. Hollywood is also a top producer of air pollution. L.A. is also considered one of the most polluted cities in the country. Film production uses resources at an alarming rate and is a major consumer of energy and fuel. The film claims that unless changes are made the film industry will soon be responsible for 140,000 tons of air pollution per year. Some of the larger studios, like Fox, are attempting to offset this waste by becoming carbon neutral. They are replanting trees and purchasing carbon credits. Bailey and green consultants from Reel Green Media wonder if the environment would be better served if steps to lessen pollution were taken during production as opposed to after it. Buying carbon credits could be seen as buying off guilt, according to the film.

Through the EcoFocus Film Festival, the Odum School of Ecology, hopes to raise awareness and discussion about some of the same questions that are in Greenlit. Check out a full listing of shows and times at the festival website. Passes can be purchased at the Cine box office. Ask for special offers on full-festival passes for students and seniors! See you there!