Families from all over will be celebrating UGA Graduation and Mother's Day this weekend, and we have some suggestions to help families spend quality time together with great attractions, dining, and of course live music, right here in Athens GA.

Keep Mom Out of the Kitchen:
What better way to celebrate Mother's Day than to surprise her with a delicious meal? Forget slaving over a breakfast in bed for one and allow the talented cooks of Athens to treat the whole family.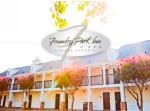 The 
Mother's Day meal at Foundry Park Inn & Spa 
is offering a buffet of cold and hot dishes, salads, herb crusted prime rib at the carving station, and desserts. Foundry Park is charging $26.50 per adult, half off children ages 4-12, and children under 4 eat for free! Check out the 
menu
 and call 706-549-7020 to book your reservation between 11am and 3pm.  If you're feeling up to some additional pampering, the Foundry Park Inn
Spa
 offers body, massage, skin, waxing, and nail services.
The
Savannah Room Restaurant at the Georgia Center
 has also compiled a mouth-watering menu for Sunday.  From 11am-2:30pm, adults eat for $24.95 and children under 12 eat for $9.95. With
menu
items like Mediterranean Tortellini Salad, Creamy Scalloped Potatoes, and Triple Chocolate Cake, this meal might keep you full all day!
Spend Time Together in Creative Ways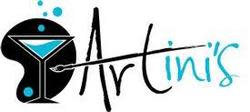 Enjoy getting creative and making a memorable piece of art at
Good Dirt Studio
 or
Artini's
.

Good Dirt's Glass for Mom class from 2-4pm will demonstrate the basics of colored glass cutting and fusing in the kiln. $50 includes all materials and firing. Book your spot now!
Artini's
is offering two Mother's Day Sessions on Sunday from
10 a.m.-12 p.m
. and
2-4 p.m
. Kate Cook will guide you to paint a scene of beautiful yellow daffodils. Materials are provided and each session costs $25 per person.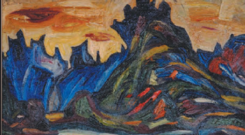 Exhibits at the Georgia Museum of Art What a great opportunity to stroll through the expansive galleries at the Georgia Museum of Art! Exhibits include ancient and contemporary sculptures as well as a variety of other mediums from both the permanent and visiting exhibitions. The gallery is open Friday and Saturday from 10 a.m. to 5 p.m. and Sunday from 1 to 5 p.m.
Boogie Down
Bring everyone out and Boogie Down together to songs you all know the words to! Join
The Highballs
on Friday for an evening of LIVE retro hits from the '80s at The Melting Point. Great food and totally awesome music for the perfect post-graduation celebration!
Long-time Athens favorite
Randall Bramblett
is performing Friday, May 10 at the Georgia Theatre, just in time for Graduation and Mothers Day weekend. A jewel of Southern music, Randall Bramblett shines on his latest release,
The Bright Spots
, due out May 14 on New West Records. Fresh off the inclusion of one of his songs on Bonnie Raitt's Grammy-winning album Slipstream, he has put together a masterful recording soaked with the soulful feel that has defined his music and that of his Southern contemporaries like Gregg Allman and Warren Haynes.
Or, take the family to hear David Prince at Buffalo's Cafe Athens. Featuring a full menu and bar service as well as delicious Mother's Day specials, this is the perfect way to show your mom just how much you care. The show will be held Friday, May 10 at 7 p.m.
As always, be sure to check Athens Convention & Visitors Bureau's
calendar of events
for more ways to celebrate Mother's Day, Graduation, or any time of year. We hope you enjoy this special weekend with your loved ones!