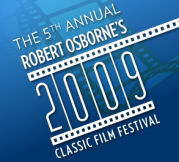 There are plenty of ways to get out and enjoy all Athens has to offer this weekend. Take a look at some of this weekend's top events:

Robert Osborne Film Festival
March 19-22.

The festival features special guest and Turner Classic Movies host Robert Osborne at the Classic Center. Movies they were meant to be seen--on the big screen. This year's lineup includes, Goldfinger, King Kong, Rear Window, Funny Girl, Sunset Boulevard, For Your Consideration, The Godfather, and E.T. Each film also includes a Q & A session.

Click here for more information and ticket options.

Running on Empty: The Fossil Fuel Addiction: Closing Day Symposium
Sunday, 2:30 - 6 p.m.
This art exhibition addresses the pressing issue of global climate change with passion, humor and urgency. The symposium includes an artists' panel discussion, presentations and a silent auction.

Click here for more information.

Laugh Out Loud Presents: A Night of Improv Comedy
Sunday, 2:30 - 6 p.m. at the Melting Point
This interactive, improv performance invites the audience to help out and even participate. Get ready to laugh at things even your grandparents wouldn't find the least bit hilarious.

Click here for more information.

Sustaninapalooza
Friday, March 20 4-11:00 p.m. Legion Field
Featuring seven bands, 50 sustainably organizations. This event is free and features door prizes and giveaways as well!

Music lineup includes: The Sustainability String Band, Allison Weiss, Jazzchronic, S2 (formerly Surise), Five-Eight, the Wydelles, Chris McKay and the Critical Darlings.

Georgia Athletics

Don't forget about UGA sports this weekend! Baseball, track and field and Women's tennis are all in full swing this weekend!

Click here for schedules and tickets.