Want to connect with the community, give back to local small business owners and find organic quality ingredients for your kitchen? Athens Farmers Market is just the place for you! This year the Farmers Market is celebrating its 15th season! You can visit from March - November and talk with farmers and craftspeople about their work so that you can truly know and trust that you are getting high-quality ingredients and works of art. The market is a great morning activity to kick off your day on Saturdays or wind down an activity-packed trek around Athens on Wednesday afternoons. 
 
The market is a family-friendly space with live music, free children's activities and high-quality goods that you can't come by in the grocery store.
 
Abigail Darwin, Market Manager, tells all about the Athens Farmers Market and what you can find on Saturdays in Athens.
What do you like about being at the market?
It brings me so much joy to see how this market has grown in that time to better serve the community. While it is still a farmers' market through and through, we have so many unique elements that are often unexpected. In addition to a huge selection of local produce and meats, we have the largest regular gathering of artists with their handmade wares. Our market is a true showcase of the local talent in the Athens area.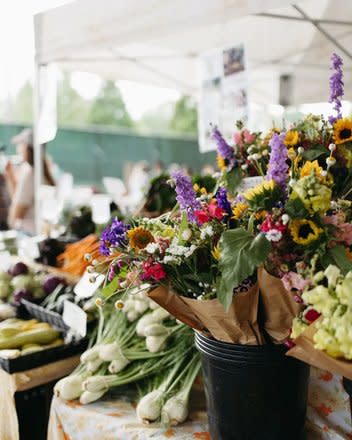 What value do you feel it brings to the community?
Our markets increase the community's access to organic, locally grown fruits and vegetables as well as handmade pantry items. Our SNAP Doubling Program and FARMRx, our produce prescription program, work to ensure that locally grown foods are affordable to the whole community. To be able to engage with the farmers who grow your vegetables and the bakers who prepare your bread is increasingly rare, but we are grateful for the market to provide a space to keep us all connected.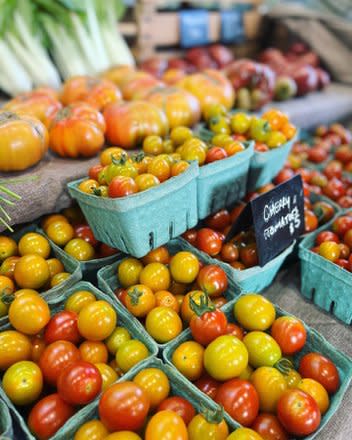 What makes Athens Farmers Market special? 
The Athens Farmers Markets are the most delightful times of my week and make me feel so refreshed. The sound of live music, farmers chatting, and folks laughing paired with the sights of full produce stands, beautiful art and kids playing brings so much joy. The Athens Farmers Market makes grocery shopping an experience you look forward to. Folks often make a whole morning out of it, starting by grabbing coffee and fresh-baked breakfast to eat on their picnic blanket.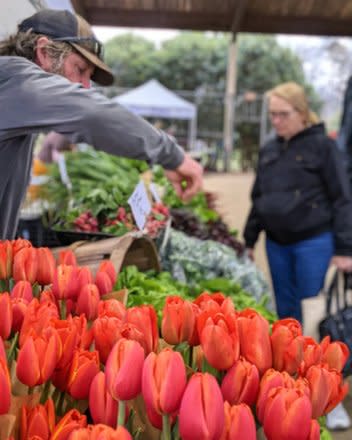 What else do visitors need to know?
We have two great markets throughout the week: All year we are open Saturdays at Bishop Park from 8 am - 12 pm, and from March through November, we have our Downtown Market each Wednesday at Creature Comforts Brewery from 5 pm - 8 pm. We Double SNAP at every market! We also have many free events throughout the year that are a celebration of local foods. Some of our favorites are the Strawberry Pie Eating Contest, Squash-car Racing and the Tomato Day Chef Cookoff!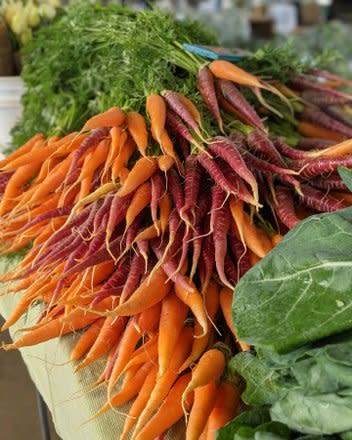 Be sure to visit Creature Comforts on Wednesdays and Bishop Park on Saturdays for unique Athens treasures. To keep up with Athens Farmers Market, follow them on social media @athensfarmersmarket for event updates and what produce is in season and available for your picking. 
*All photos by @Athens Farmers Market