This weekend is an exciting one in Athens, Georgia! With abounding live music events and excellent family activities, we're sure the Classic City is where you'll want to be this weekend!




1.

Alison Krauss and Union Station Featuring Jerry Douglas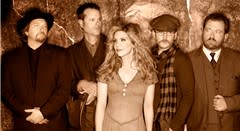 The Classic Center Theatre presents
Alison Krauss and Union Station featuring Jerry Douglas
in concert on Friday, July 27 at 8 p.m. A highly sought-after collaborator with an angelically breathtaking voice, Krauss has worked with some of the most acclaimed musicians in the industry. She has sold over 12 million albums and garnered 26 Grammy Awards, the most for any female and the third most for any recording artist in Grammy history. With Union Station producing a soft, beautiful mix of country, blue grass, and classic Americana instrumentals, this live performance is a sell out!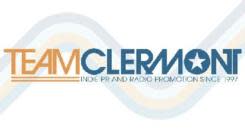 Missed out on Allison Krauss tickets?  Never fear-- there's more great music in store in Athens this weekend. The first in five years, the
Team Clermont Summer Showcase
and Prom is back to celebrate its 15th anniversary! This fun three-day-long event kicks off Thursday, July 26 and runs through Saturday, July 28, with each night featuring a different showcase. Athens, Georgia's own Olivia Tremor Control, performs at the Georgia Theatre at 8 p.m. Thursday. On Friday, July 27, Bear in Heaven plays at the Georgia Theatre at 8 p.m. Saturday's 1980s-themed "Reagan Rock Prom" is the showcase's grand finale, taking place at 9 p.m. at the Melting Point. Individual tickets to any of the three events are $10 per person, or purchase a three day pass for $25. 
From 10 a.m. until 6 p.m. on Saturday, July 28, the Lay Park Community Center in Athens, Georgia will host a
Back to School Bash
for children ages 6-17, as part of the Athens-Clarke County Leisure Services Department's month-long celebration of "July is National Park and Recreation Month". This free event features fun activities to be enjoyed by the entire family, a school supplies give-away, and more. Get ready to go back to school in style!
Be sure to check out our event calendar at
Visit Athens, Georgia
for all of the Classic City's complete up-to-date activities and listings!
Stay in the loop about Athens, Georgia events by joining our
mailing list
!
What's your favorite Athens venue to go to for live music?