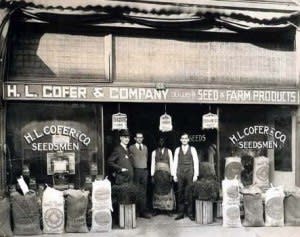 Live music, local theater, thought-provoking art: there are plenty of things to keep you occupied this weekend while the Dawgs are away.

Friday, September 18th:
Football Friday Nights at Melting Point: This Friday Leon Russell (with special guest Bloodkin) feeds the city's live music craving before the Dawgs take on Arkansas. Doors open at 6 p.m., the show starts at 8:30.
The Town & Gown Players present Company by Stephen Sondheim. The players open their Fall season with this Tony award winning musical comedy about the ups and downs of marriage. The show starts at 8p.m., tickets are $18 general admission and $15 for students and seniors. No worries if you can't make it this weekend, the show runs until October 4th.
Saturday, September 19th:
Game day! Your number 20 Georgia Bulldogs face the S.E.C. West's Arkansas Razorbacks at 7:47 on ESPNU.
Help a dog before you watch the Dawgs. The Greater Atlanta Volunteer Chapter of Canine Companions host their 7th annual Run for the Dogs at Sandy Creek Park. The organization raises and places assistance dogs with the disabled. The event includes a 5k and a 1-mile fun run (dogs welcome!). Registration begins at 8 a.m.
The four-time national champion Georgia Equestrian team takes on Texas Christian at the UGA Equestrian Center in Bishop. Riding begins at 2 p.m. Admission is free and these ladies are talented!
Sunday, September 20th:
The Athens' Heritage Walks Series digs deeper into the history of downtown Athens. Hal Cofer, a second-generation Athenian, brings to life historic downtown as a commercial center and cultural hub. The tour begins at 2 p.m. Tickets are $12 for ACHF members at $15 for non-members.
Enjoy!