As a freshman, there's nothing more exciting than finally being able to take part in all that the University of Georgia has to offer. Along with being the first state-chartered college in the country and being located in the city of Athens, UGA is booming with countless numbers of customs, traditions, and fun activities to do around every corner. With so many things to see and do, the opportunities are endless as one begins their first official year as a Bulldog. To make things easier, here are the top 10 things to do during your freshman year at UGA. 
1. Ring the Chapel Bell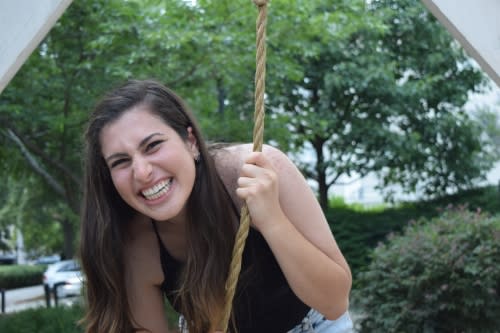 The famous Chapel Bell has stood on the University's North Campus since 1832 and continues to stand as one of the UGA's oldest traditions. What once served as a warning signal during times of war, then a sign that classes were changing, now serves as a victory call.  It's now the duty of the UGA student (namely the freshmen) to ring the bell after a UGA victory. This is most traditionally done during the fall after a football game, but you will hear the Chapel Bell ringing after almost any sports victory, or even just a personal accomplishment. This is a must-do for every incoming freshman!
2. Swim in the Fountain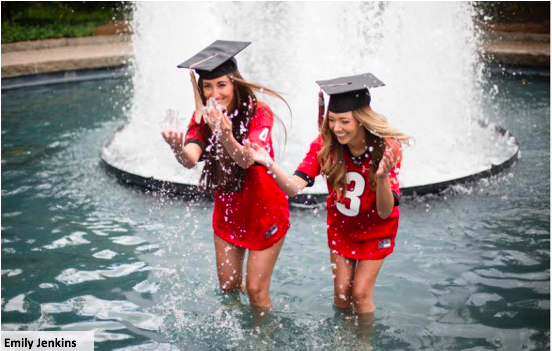 Also located on UGA's North Campus, the fountain in Herty Field is another well-known Athens landmark that every freshman should take note of. Whether you're walking to class, taking a study break, or coming home from downtown, you'll more than likely pass the fountain more than once over the course of your freshman year. So why not hop in? On the long walk from downtown, it's the freshmen tradition to take a quick dip, cool off, and maybe snap a picture or two. 
3. Snellebrate
Visit day or night since Snelling Dining Commons is the only UGA dining hall that's open 24 hours! Weekdays only, you can come have a "snellebration" with a late-night breakfast for dinner starting at midnight. Whether you're cramming for a final or hungry after a night downtown, Snelling is the only place where a student can eat on meal plan after 8 p.m. Since the majority of students on meal plan are freshmen, this is primarily a freshmen-focused activity. 
4. T-Shirt Tuesdays
Whether you choose to follow the trend or not, T-shirt Tuesday serves as a weekly UGA custom. Since a Tuesday night-out may not be equivalent to a Thursday or Friday night downtown, students like to take the night off from high heels and dress shirts and go a more casual route. Freshmen tend to take part in this more often than most, seeing as they notoriously go out more overall. 
5. Call the Dawgs on a Game Day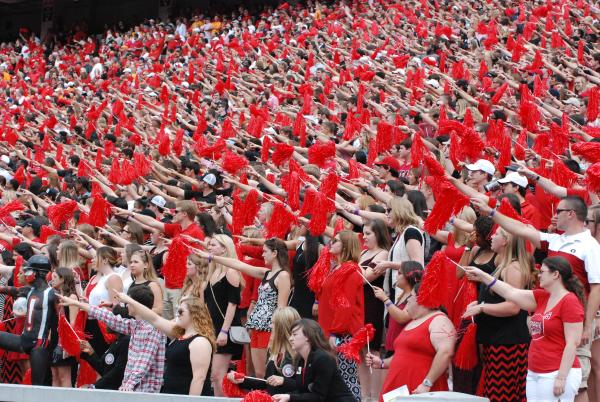 As freshmen, you'll undoubtedly have the act of "Calling the Dawgs" drilled into your head during orientation. Why do it? Because as students, we are proud to be part of UGA, and we love letting everyone else know it! Traditionally, fans will Call the Dawgs at the start of a football game during the initial kick-off, but the cheer doesn't stop there. Whether you're at a tailgate, a football game, or simply in an East-West bus heading downtown, chances are you'll hear it on any typical night in Athens (usually with some additional lyrics attached.) 
Check out these examples of "Calling the Dawgs".
6. Go to a Football Game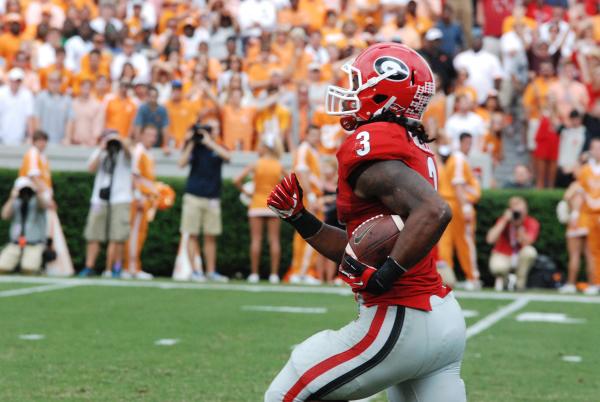 There's nothing like a Saturday in Athens! Going to a Georgia Bulldogs football game as a freshman is an absolute must, especially if you haven't experienced one before. Even if the weather is over one-hundred degrees and you're packed into the student section like a can of sardines, the magnitude of the stadium and the roar of the crowd is an experience unlike any other. Go Dawgs!
7. Complete the Trifecta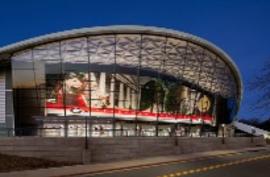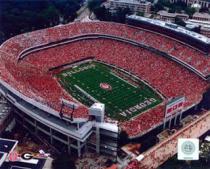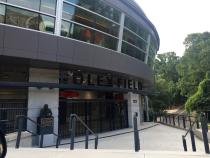 Completing the Trifecta is one of the newer, more difficult UGA traditions to take part in. At some point over your time at UGA, the Trifecta requires stepping foot on the grass of Sanford Stadium, the top of Stegeman Coliseum, and the dirt of Foley Field. Completing the Trifecta is tricky, but the students who accomplish it walk the stage at graduation knowing they've completed one of the most-challenging UGA student traditions.
8. Have Brunch at O-House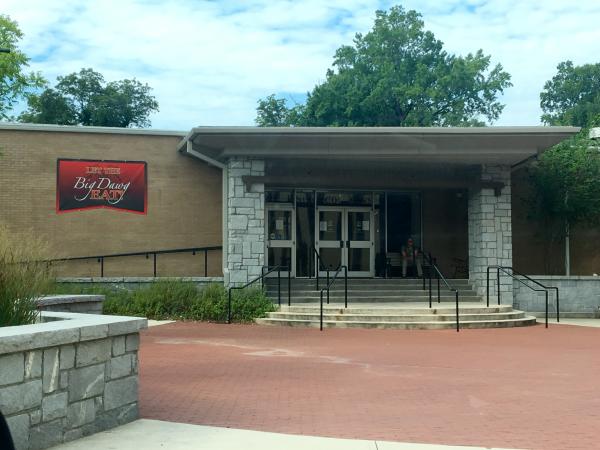 O-House, or Oglethorpe Dining Commons, has a Sunday brunch that is one of the prizes of UGA's meal plan. In addition to all of O-House's usual breakfast foods, the weekly Sunday brunch adds on a special buffet course, cheese and fruit plates, and of course, the chocolate fountain. Like the Snellebration, experiencing this epic brunch is encouraged to be done during freshmen year when most students are still on the meal plan.
9. $5 Pizza Tuesdays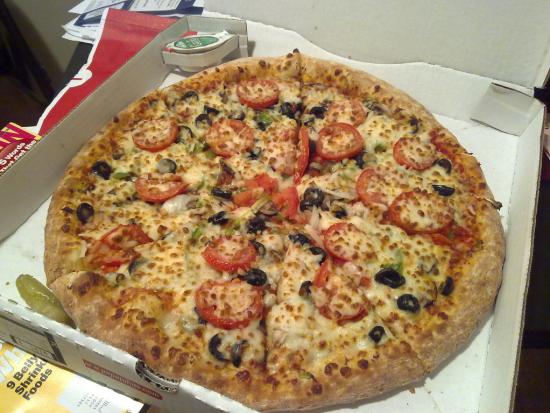 One freshmen-favorite deal in Athens is $5 pizza Tuesdays. Whether you're a fan of Dominoes or Papa Johns, both do the $5 deal and both are walking distance from the high-rise dorms (which is important because the deal is carry-out only!) So after a long night downtown, what better way to end it than with a large, hot pizza? And extra garlic sauce of course. 
10. See a Show at the Georgia Theatre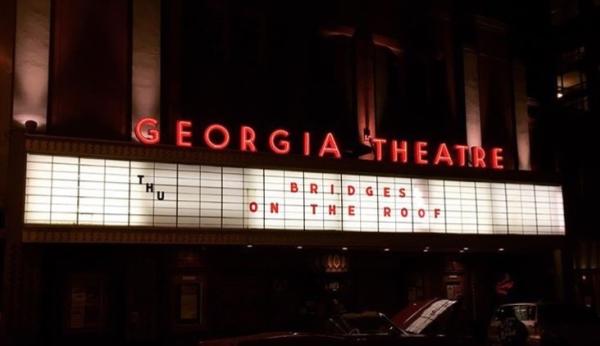 Known for its world-famous music scene, Athens' music nightlife is an absolute must your freshmen year. The Georgia Theatre has been home to several amazing musical talents, such as R.E.M., the B-52s, and Widespread Panic. Notorious for booking up-and-coming artists, along with several well-established favorites, the Georgia Theatre has something for everyone. 
Take a look at the Georgia Theatre's upcoming calendar.. 
Any freshmen activities left out? Comment below!