When vibrant flowers and trees and plants start to wake from their winter nap, the gardens of Athens become bright in full bloom. Did you know? Athens is the home of America's First Garden Club, the Ladies Garden Club of Athens. Let's trace the history and look forward to flower-filled events! Athens is a wonderful place to visit to explore a number of gardens, including the official botanical garden of Georgia.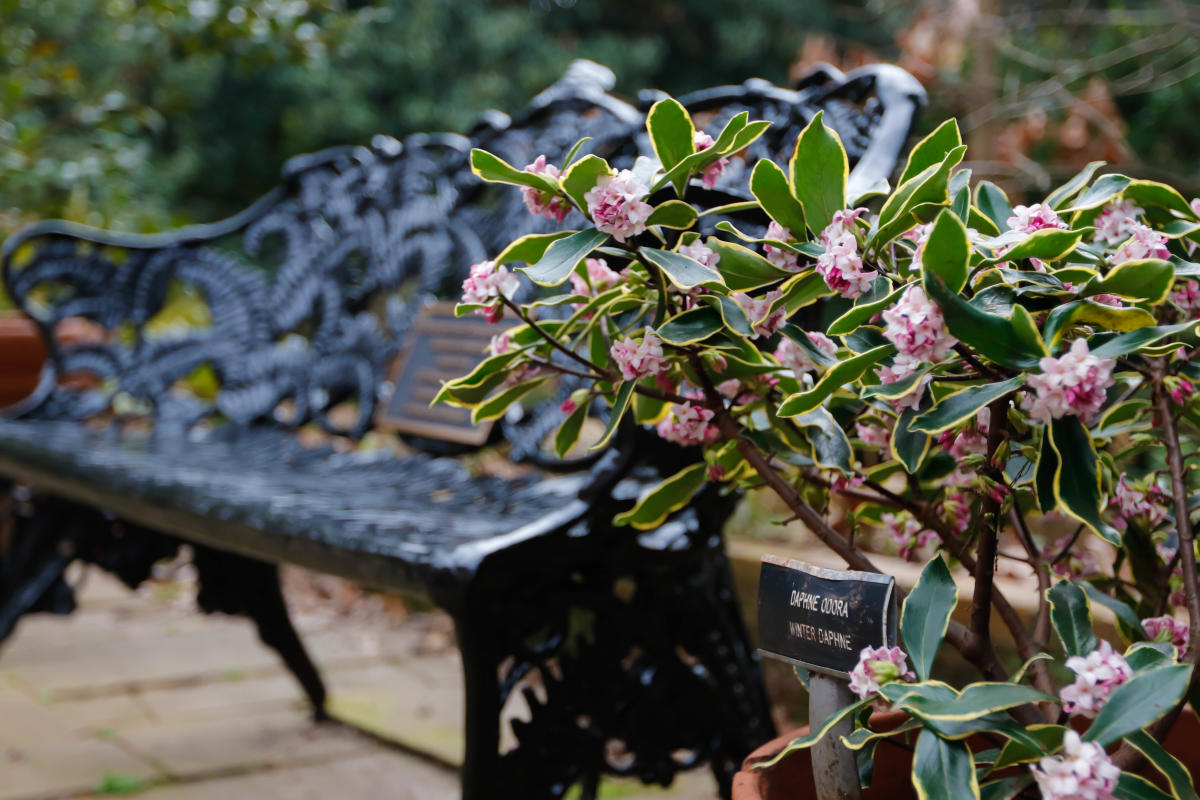 (Photo/Reynolds Rogers)
Tracing the roots...
In 1891 the Ladies Garden Club of Athens was founded by twelve Athens women in the home of Mrs. E.K. Lumpkin, with Mrs. Lamar Cobb serving as the first president. (Recognize these historic Athens names?) In 1936, the National Council of State Garden Clubs recognized the Ladies Garden Club of Athens as America's first garden club.
That same year the Garden Club of Georgia created a living memorial to the original founders of the Ladies Garden Club of Athens, known as the Founders Memorial Garden located off Lumpkin Street on UGA's historic North Campus. The Founders Garden is a beautiful dedication to these First Ladies with 300 different plants and flowers in the garden.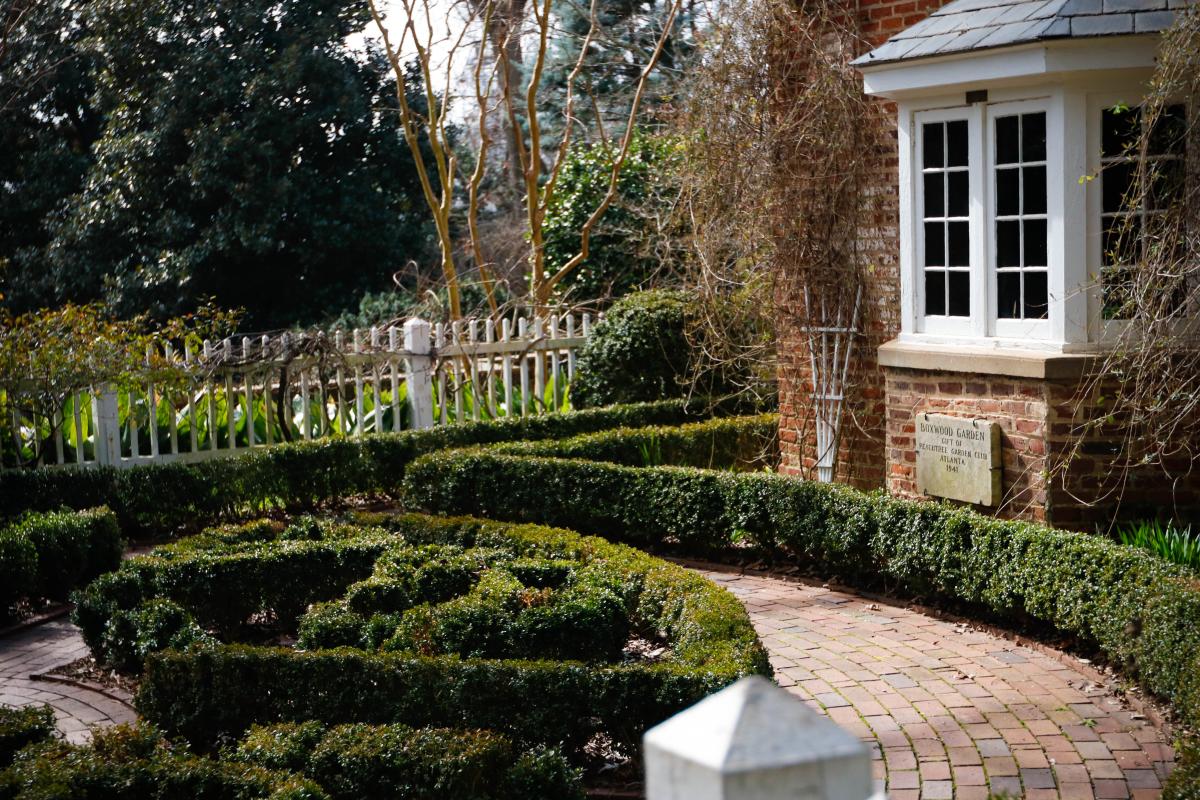 (Photo/Reynolds Rogers)
Find a pretty day to visit the memorial and take the time to stroll through the two-and one half acres of the garden and admire its blooming beauty. While you're on North Campus also appreciate Herty Field and its famous fountain, as well as North Campus quad, modeled after Yale University and containing some of the oldest buildings in Athens, dating back to the start of classes in 1801. North Campus is one of the designated arboretums on UGA's campus. Click this interactive map to navigate the quad, or check out UGA's Visitor Center website and download their self-guided tour map.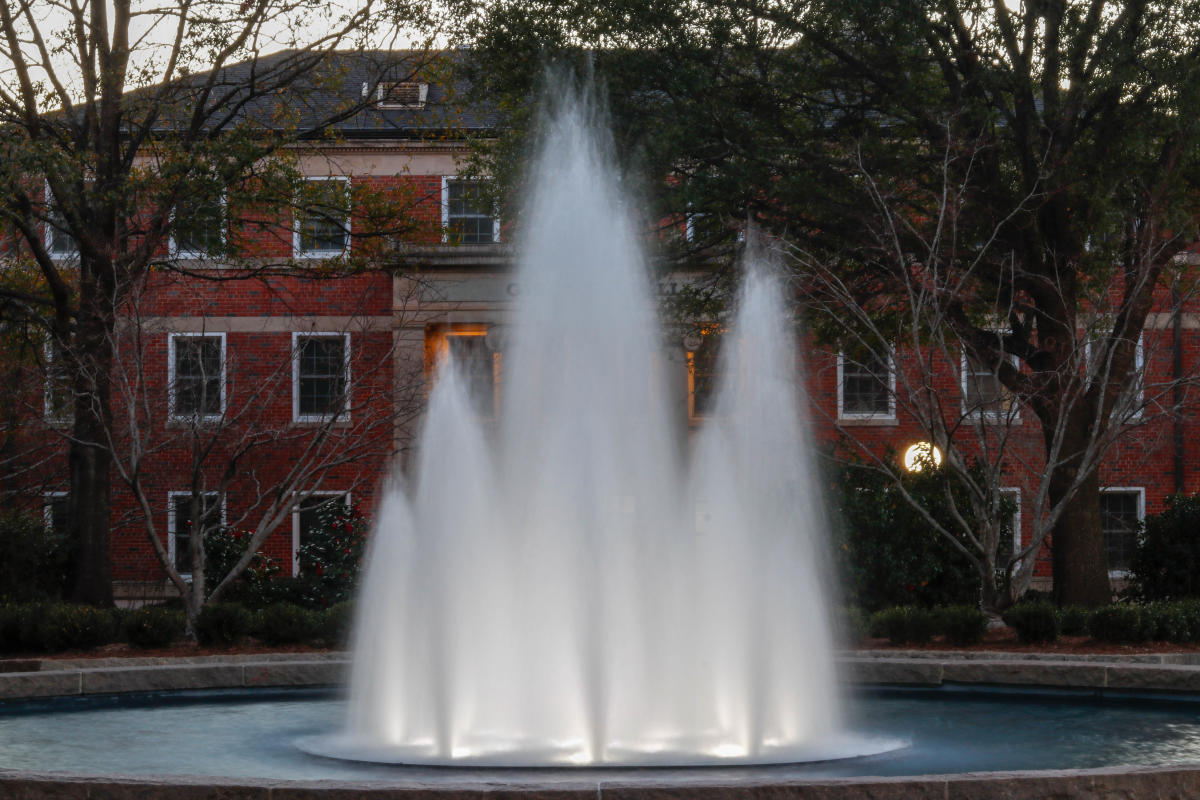 (Photo/Reynolds Rogers)
Explore More Athens Gardens 
The Founders Garden is a beautiful tribute to the original garden club ladies. Athens' garden scene has continued to thrive since the early days, making Athens a perfect getaway for gardeners looking for inspiration. Drive down South Milledge Avenue where the current home of the Garden Club of Georgia is headquartered. The GGC was founded in 1928 and is home to a group of committed gardening lovers who host year round events, provide youth programs, as well as adult classes and floral design education. The building sits on the grounds of the State Botanical Garden of Georgia.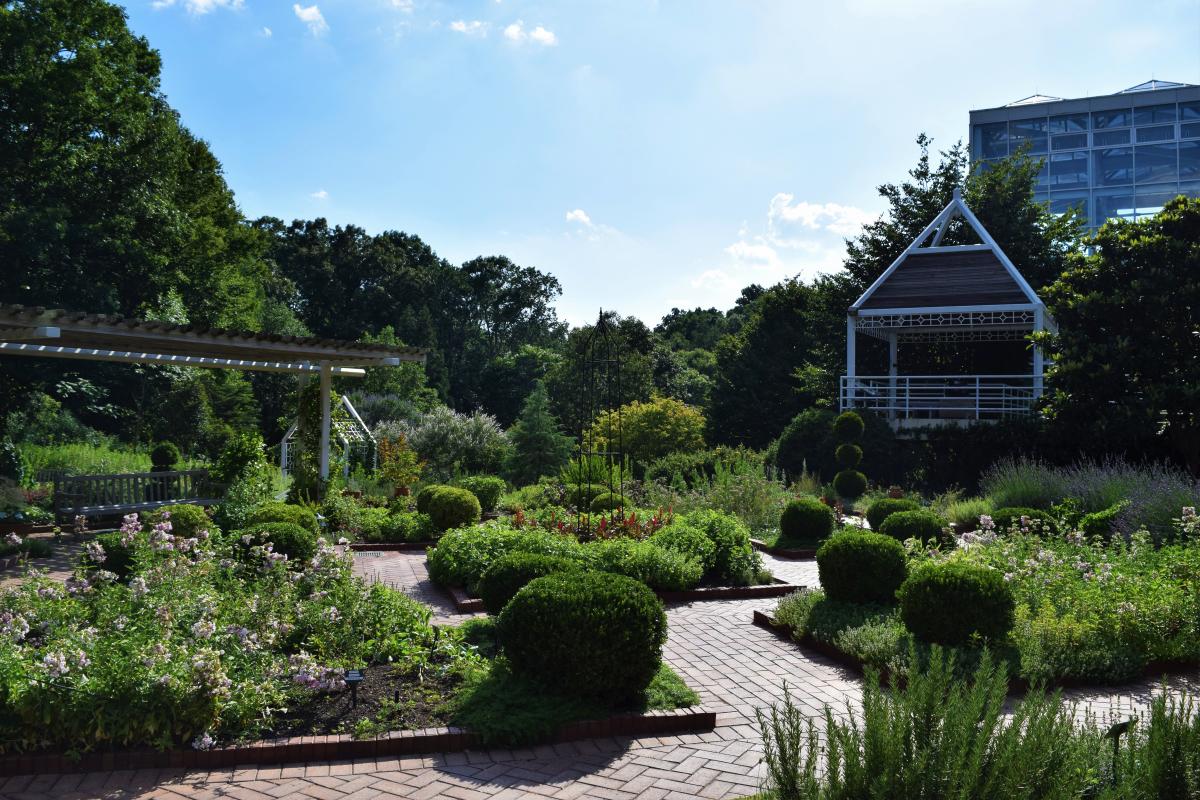 The State Botanical Garden of Georgia is an Athens favorite for outdoor excursions. The flowers are abundant and so are the things to do. Within the 313-acre preserve there are four different garden, horticulture greenhouses, five miles of trails and nature areas, a tropical conservatory and herb and physic garden, and a children's garden. The new Alice H. Richards Children's Garden will have its grand opening on Saturday, March 23. The new garden will be a destination for children to learn more about Georgia's natural resources as they plant, climb and explore the two-and-a-half-acre land. From climbing walls, to the fossils of a mastodon—the ancient ancestor of the mammoth—to musical instruments resembling mushrooms, the children's garden will teleport children into a whimsical world where nature inspires and delights. One can spend hours at this floral paradise.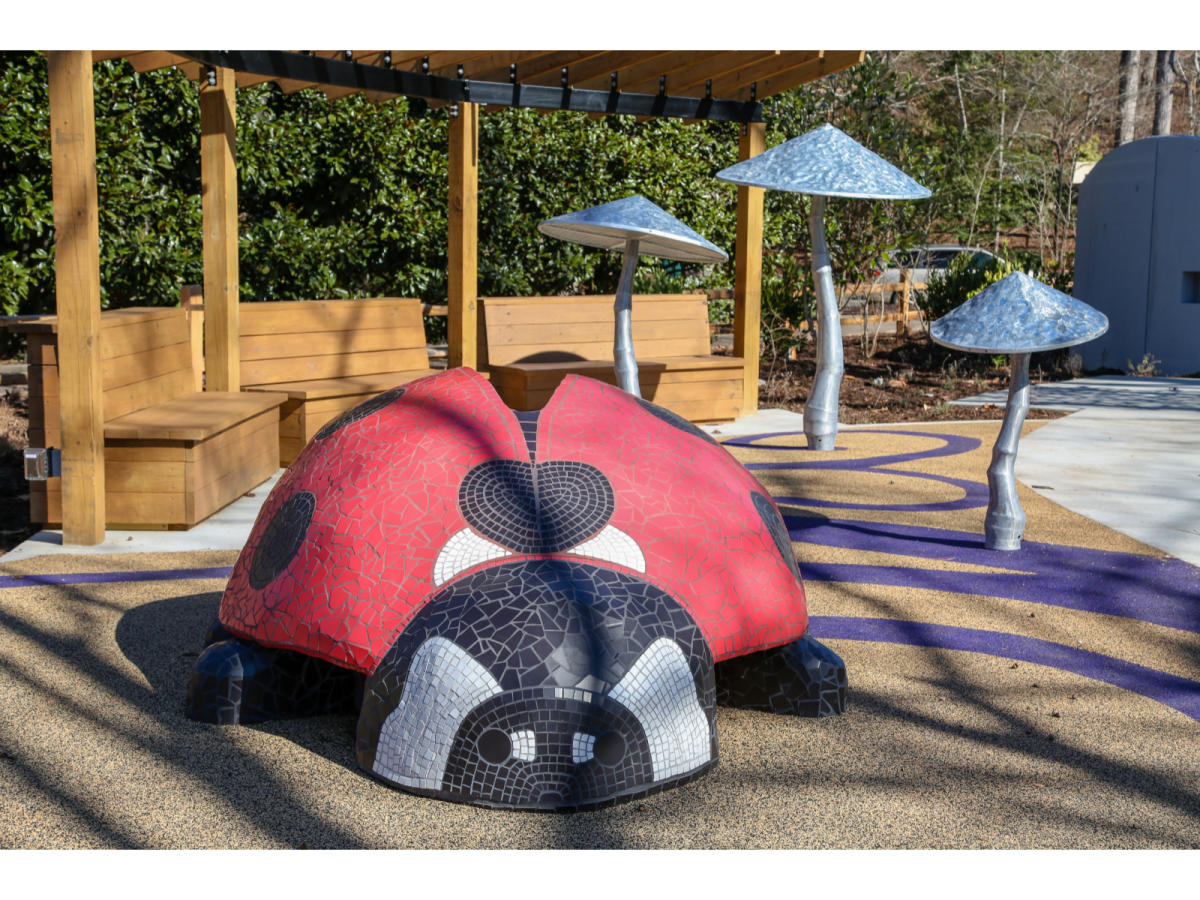 Located on Sanford Drive behind Snelling Hall are the UGA Horticulture Trial Gardens. These gardens trial varieties of annuals sent in from plant breeders all over the world, to see which ones can survive and thrive in the Southeastern climate. Typically the trial garden workers choose a handful out of hundreds of plants to mark as the best of the best.
Add to your itinerary Athens historic house museums.These four houses host notable gardens and grounds worth admiring on your 'green things' tour. These period gardens are lovely and all the houses are located on the edge of Downtown! Pictured below is the T.R.R. Cobb House.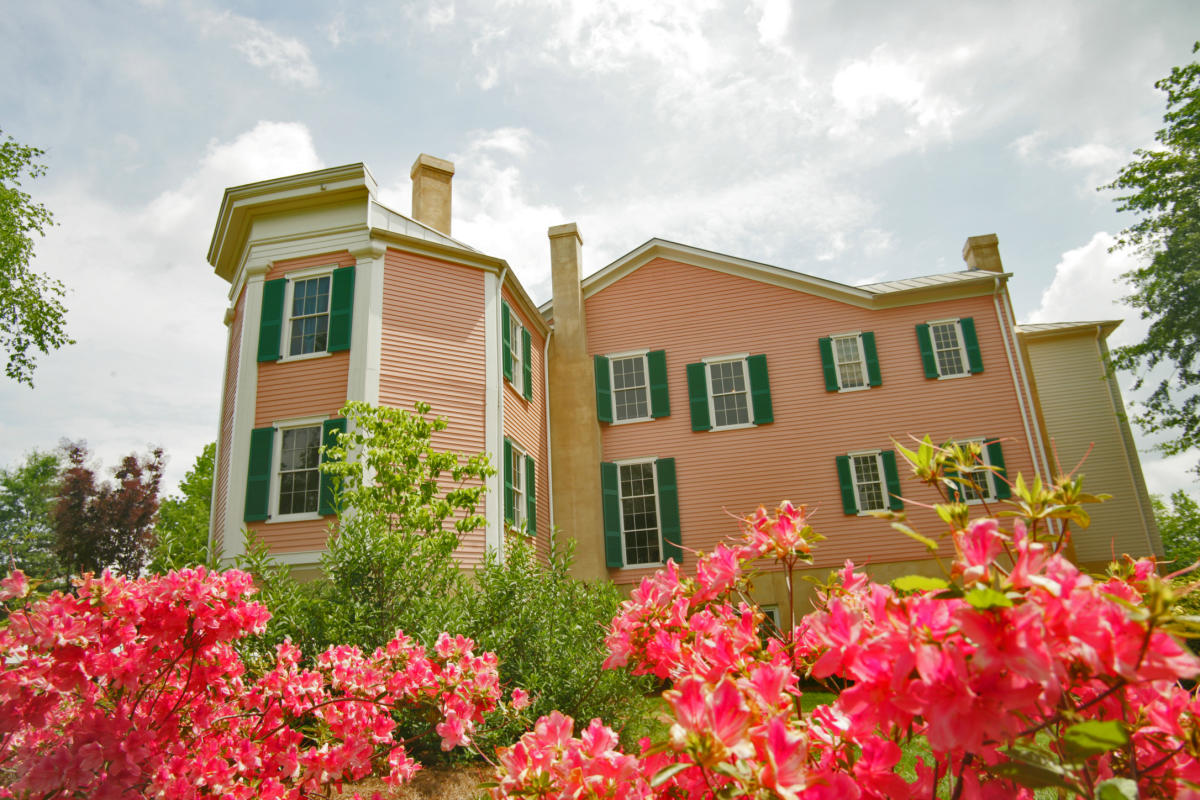 Annual Garden Events
Athens features plenty of annual events geared for green thumbs. Here are just a few annual events in the gardens.   
Plantapalooza
Plantapalooza, held in mid-April each year (2019's date is Saturday, April 13th), involves three organizations of the University of Georgia coming together for one giant plant sale. Stop by the State Botanical Garden, the Trial Gardens, and the UGA Horticulture Club from 8:00 a.m. to 2:00 p.m. to satisfy all your planting needs. Each sale offers an assortment of garden plants that thrive in the Southeast. You can talk to horticulturists, volunteers and master gardeners who will be present to advise in plant selection and answer gardening questions.
Piedmont Gardeners Garden Tour 
Come out to the 26th annual Piedmont Gardeners Garden Tour on Saturday, April 20 beginning at 10 a.m. Tickets to this fun-flowered walking tour are $15 in advance and $20 on the day of the tour. The Piedmont Gardeners features 5 amazing gardens to visit in Athens every spring. Information about each of the gardens is posted on the website, the notable plants, special garden features, design highlights and so much more.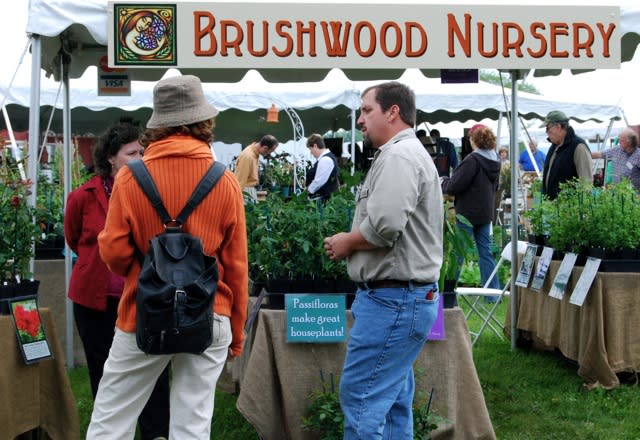 Sunflower Concert Series
Each summer, the State Botanical Garden of Georgia presents a monthly concert series on Tuesday evenings in June, July, August and September. All concerts are from 7- 9 p.m. in the Flower Garden and offer an eclectic mix of music. Tickets are $15 for non-members, $10 for members, and $5 for children ages 6 - 12. Perfect for summer date nights or family outings, be sure to bring a blanket and lay out under the stars while listening to the featured artists.
Trial Gardens Open House
Every summer the Trial Gardens host an open house for people to see the top trials. This year, the UGA Trial Gardens Open House will be Saturday, June 4th, from 8:00 a.m. till 3:00 p.m.  Everyone is welcome to come admire the best annuals of the year, but feel free to visit the gardens any time of the year as well. The garden's horticulturists welcome those who wants to explore and tour the trials. You will see the different annuals and perennials and learn how plants are bred and tested for hardiness in a southeastern climate. Get expert advice and cultivate inspiration for new plantings in your own garden. 
Athens' rich gardening history and abundance of events make for a fun visit for garden-lovers. For more information on Athens Gardens, visit our gardens page, and find more outdoor ideas here.
This blog was originally authored by Reynolds Rogers and published in February 2018. It has been completely revamped and updated for accuracy by Alvieann Chandler in March 2019.