When the Civil War is brought up, Atlanta and Savannah may come to mind as the significant cities of Georgia in the conflict, but Athens also plays an important role in the history of the war. The original Confederate Constitution, signed by 49 representatives from seven of the seceding states, is now housed in the  Special Collections Library on the University of Georgia's campus. This Constitution served as the law of the Confederate States and the only place and time to view it is in Athens during Confederate Memorial Day, the last Monday in April.
The Confederate Constitution is an extremely rare and exciting piece of history, so don't miss your chance to view it. The Confederate Constitution was found by a journalist in a box with other papers that fleeing Confederate soldiers had abandoned. It was sold in 1883 then purchased by the University of Georgia in 1939 in order to properly maintain this one-of-a-kind piece of history. Due to its delicate nature, the document is now only available to view on Confederate Memorial Day. With fading ink and deterioration from sunlight, this document won't be around forever.
Along with Georgia, seven other southern states recognize Confederate Memorial Day as a state holiday to honor Confederate troops who died during the Civil War. Not many people officially celebrate this holiday, but the historical significance of this war warrants recognition.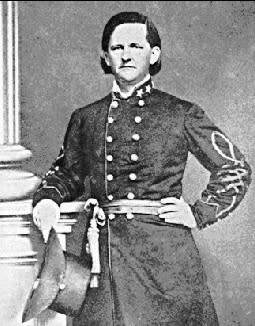 To take in more of this 19th-century history, stop by the T.R.R. Cobb House, a quick three blocks from downtown Athens. Known as one of the "first citizens of Athens", T.R.R. Cobb was active in the city and a co-author & signer of the Confederate Constitution. His residence now serves as a house museum and is on the National Register of Historic Places as a beautiful example of the era's architecture, landscaping, and interior decoration. 
As the collegiate home of many Confederate leaders and a community that was spared Sherman's March to the Sea, Athens is a great place to visit to get a glimpse into the lives and legacies of the antebellum south.   
Athens is filled with historical landmarks and beautiful antebellum architecture so if you're a history buff or want to brush up on your Athens history, come visit the T.R.R. Cobb House or UGA's Special Collections Library this Confederate Memorial Day. You just might feel like you've taken a step back in time.