Summertime means UGA freshmen orientation and welcoming the new incoming students to the University of Georgia and the city of Athens! There is so much that the Classic City has to offer to Georgia Bulldogs of all ages, and we don't want you to miss out. Even if your short two-day stay for orientation doesn't give you much time for sight-seeing and exploring, be sure to keep these places and events in mind for when you come to back to Athens this fall, whether it's as a visiting parent or a full-time student!
Daytime Activities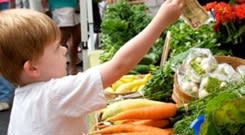 Downtown Athens is a great shopping destination. The streets are lined with everything from locally-owned home good and craft stores, like
Helix

,
 
Frontier
, and
Native American Gallery
, to funky vintage shops, including
Agora
and
Dynamite Vintage Clothing
.
The Athens Farmers Market
, open on Saturdays and Wednesdays, offers an authentic taste of Athens with fresh food grown by local farmers, art made by local artisans and music performed by local bands and artists.
For a more natural setting, head to the
State Botanical Garden of Georgia
, just a few miles down S. Milledge Ave. Spend a few hours touring the numerous themed garden displays, hiking the nature trails, viewing the tropical and semi-tropical plants of The Alice Hand Callaway Visitor's Center and Conservatory, and enjoying special indoor and outdoor concerts featuring talented musicians. Get together at
Sandy Creek Park
for a picnic lunch, followed by trail hiking through the woods, swimming, fishing, disc-golf, or games played in the sports area. The park also offers Crow's Nest #1, an overnight camping facility, for rent.
Memorial Park
is home to the Bear Hollow Zoo, a small wildlife trail that is home to several of Georgia's native plant and animal species. The park also features a great picnic area, playground, pond, and nature trail.
Evening Events and Night Life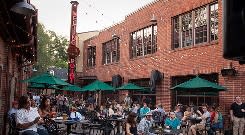 The
Terrapin Beer Company
is a great place to spend an evening. This Athens brewery offers tours and craft-beer tastings every Wednesday through Saturday from 5:30- 7:30 p.m. Come out to enjoy the home-brewed ale and live music played out in the yard! All ages, and dogs, are welcome on the tour. Must be 21 or older to receive samples.
While you're visiting, be sure to check out any of Athens' famous music venues. The
Caledonia Lounge
, the
Georgia Theatre
, the
40 Watt Club
, and the
Melting Point
are all excellent places, rich in the city's music history and tradition, to catch a live show or performance. The Melting Point also serves many tasty menu items, while The Georgia Theatre's new rooftop deck offers a unique dining experience overlooking downtown Athens.
Early Bird Specials
Several places around town offer delicious dining options for breakfast, brunch, or an afternoon snack.
Mama's Boy
and
Heirloom Cafe and Fresh Market
are great breakfast-food spots, and the market at Heirloom sells specialty foods made by the cafe. The bakery at
Big City Bread Cafe

 
makes fresh, homemade breads, flatbreads, pastries, and cakes to be enjoyed inside in the newly renovated dining room, or outdoors on the patio. For a more refined brunch experience, head to
The Last Resort Gril
l
, for Nouveau Southern cuisine, or to
Porterhouse Grill
, to enjoy the brunch buffet offered on Sundays from 11:30 a.m.-2 p.m.
To satisfy mid-afternoon hunger and your sweet tooth, try
Gigi's Cupcakes
or
SunO Dessert
. Gigi's offers a wide selection of uniquely-flavored cupcakes that have locals raving. SunO is known for fusing Asian and American flavors into delicious frozen treats. Athens also has many yogurt and ice cream shops, including
Yoforia
,
Yoguri
, and
Ben & Jerry's Ice Cream
located downtown.
Dinnertime Dining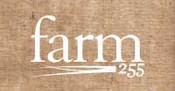 The Classic City offers fantastic dining options, including restaurants with award-winning chefs, such as
The National
and
Five and Ten
, home to James Beard award-winning chef, Hugh Acheson.
Farm 255
serves a mix of Mediterranean and Southern dishes, all made from locally-grown ingredients. Enjoy your dinner out in the courtyard while listening to eclectic blends of jazz, blues, and acoustic artists.
Ted's Most Best
also offers a great outdoor patio on which to enjoy a house-made artisan pizza, beer and a game of bocce ball. For a full list of restaurants in Athens, head to
www.VisitAthensGA.com
for our  
Athens GA restaurants
listings.
Athens, Georgia is a great place to live in as a student, and to visit as a parent. Not many other college towns have a downtown scene so rich in musical history, while home to such a large variety of fantastic places to eat, shop, and enjoy the outdoors. Whether its during your orientation, or just on a weekend visit, come out and see what the Classic City has to offer!
--Elizabeth Bertrand