Pizza is one of those things that's great year-round! Searching for a local pizza joint in town? Look no further, we have the guide to the best pizza in Athens! Grab a slice or share a whole pie at one of the many restaurants in town serving up delicious pizza, cold beer, and more! 

Starland Pizzeria
Location: 145 E Clayton St
Starland Pizzeria has a laid back, chill atmosphere and serves up hot, delicious pizza, sandwiches, and calzones. This pizza joint replaced Transmetropolitan, known as "Transmet,"  in 2018 and is a solid pick for amazing food. A highlight of Starland's menu is their anytime "Salad and Slice" deal for $6. Worried one slice isn't enough? Have no fear, Starland doesn't skimp on slice size! With a bar on each of the two floors, there's plenty of room to pop in for a cold beer or a frozen Cheerwine with bourbon!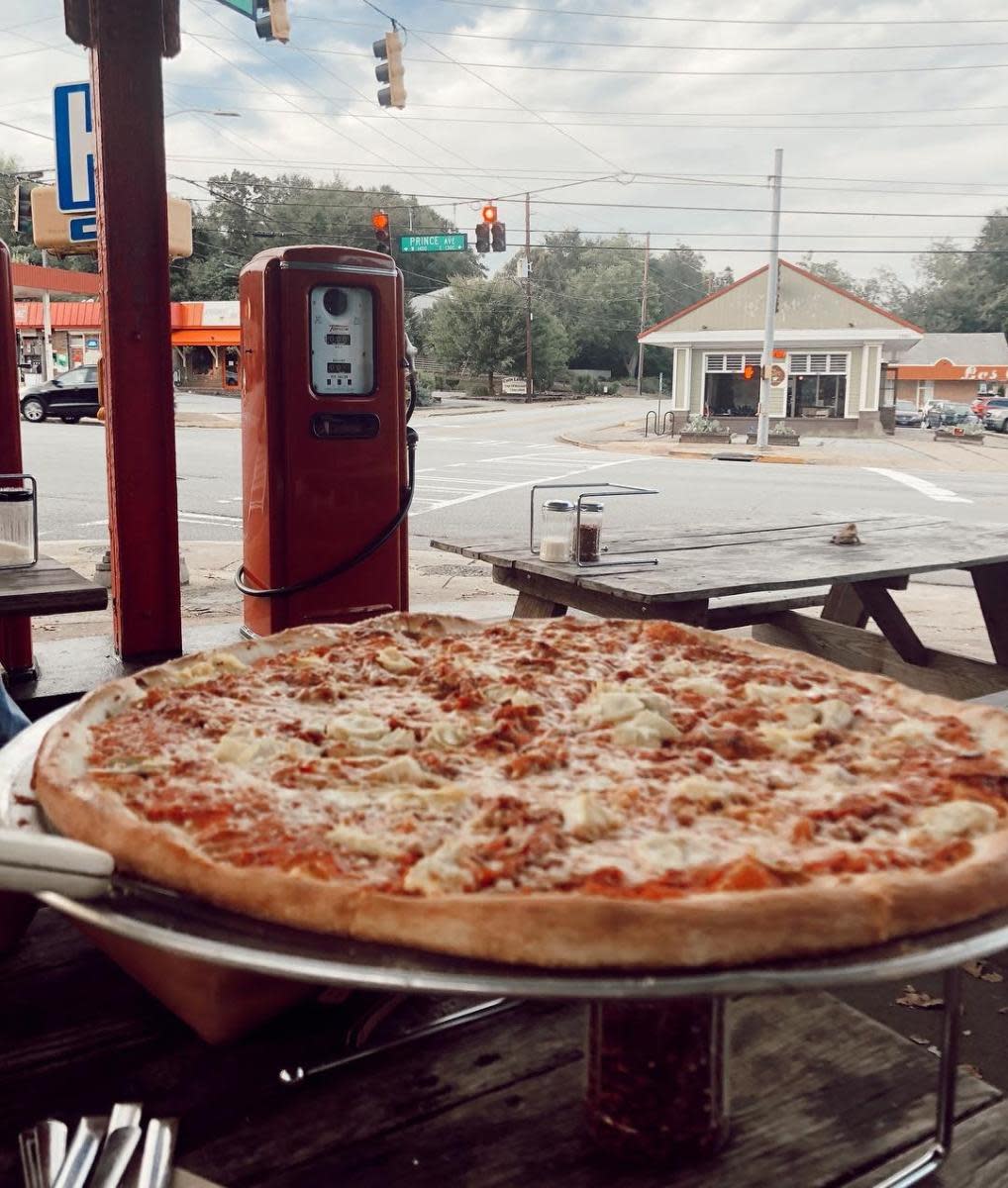 Photo Credit: @sips_and_dips via Instagram.
Automatic Pizza
Location: 1397 Prince Ave
Located in Normaltown, Automatic Pizza is a local favorite housed in an old gas station. Seating is available inside or outside under the awning next to antique gas pumps. Try one of the specialty pizzas or create your own! Automatic also offers sandwiches, calzones, salads, and cannoli! Swing by on Saucy Sunday for drink specials!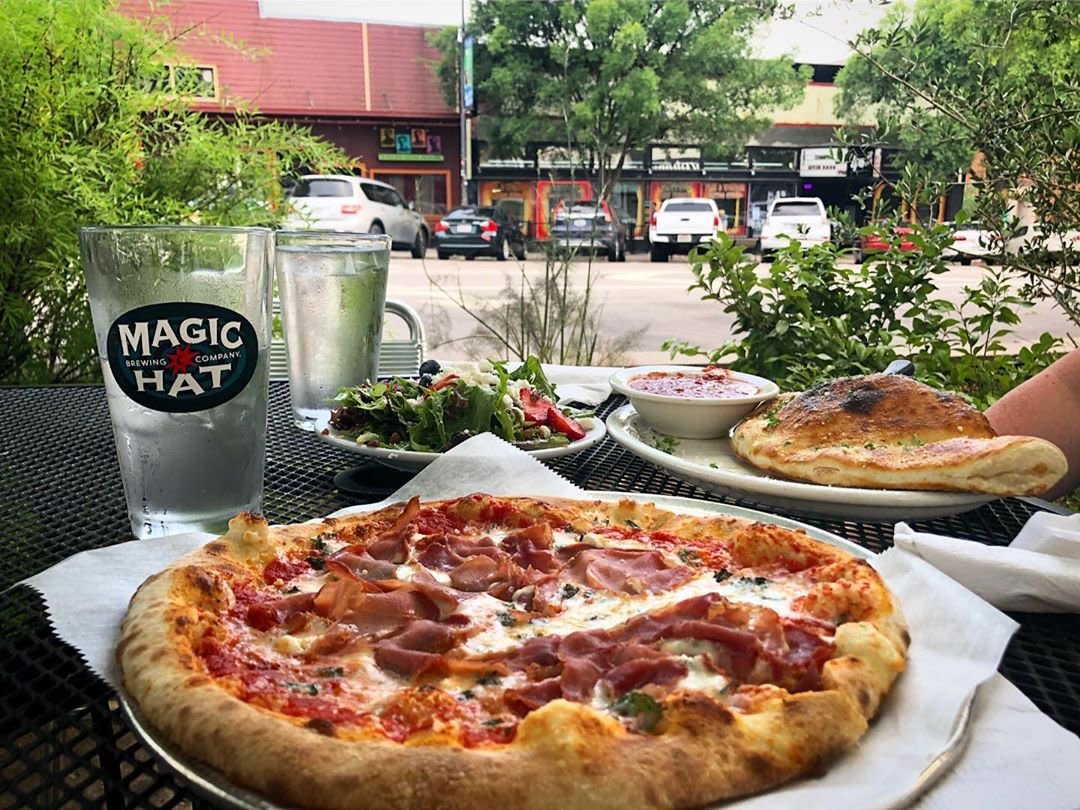 Photo Credit: @mstro05 via Instagram.
Ted's Most Best 
Location: 254 W Washington St
Ted's Most Best is a unique spot located on Washington Street in a renovated tire storage garage. Since its opening in 2011, Ted's has become a go-to spot Downtown serving up artisan pizzas, paninis, salads, and a wonderful selection of wine and beer. The large patio with a bocce ball court makes it a popular restaurant, especially for families with kids. Happy Hour specials are every day from 3-6 PM! 
Fully Loaded Pizza
Location: 1255 S Milledge Ave
Fully Loaded Pizza is the newest addition to the Five Points Restaurant scene. The menu is expansive, offering everything from pizza and calzones to wings and hoagies. The outside patio provides the perfect spot to enjoy good food and a cold drink while watching the hustle and bustle of Five Points. 

Depalma's Italian Cafe
Location: 401 E Broad St
An Athens staple since 1988, Depalma's Italian Cafe provides an upscale dining experience with delicious Italian fare like pizza margherita, scallops carbonara, and beef short rib ravioli. Depalma's has three locations: Downtown, Eastside, and Westside. 
Your Pie
Location: 196 Alps Rd
Your Pie opened in Athens, GA after founders Drew and Nat French were inspired by the pizza on the island of Ischia in Italy. Pick one of their specialty pies or make your own creation and watch as each pizza is tossed, sauced, and fired in the brick oven. Dining here guarantees you'll be enjoying pizza as it should be: tasty, hot, and fresh! 

Little Italy
Travel to Little Italy, located in Downtown Athens, for a slice of authentic New York-style pizza thin-crust pizza. The fast service restaurant stays open until 2 a.m. Monday - Thursday and until 3 a.m. on weekends. 
Find more pizza spots in Athens, Georgia on Athens Restaurants page. When you visit be sure to take a photo and use #VisitAthensga when you post it on social media.