Calling all craft beer lovers! 
If you haven't experienced Terrapin Beer Co. in Athens, GA, it is a must. Mark your calendar for September 24th because the 7th Annual Hop Harvest Festival, presented by Terrapin Beer Co. is happening!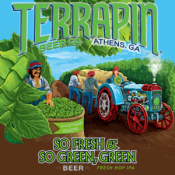 Terrapin invites you to drink local and join the celebration from 4:30-8:30 PM at the local Athens brewery. As always, the 2016 Hop Harvest Festival will feature the much anticipated special release beer, So Fresh & So Green, Green, along with other Terrapin favorites including 12 unique casks hand crafted by their brewing team. In addition to the craft beer, the event will have crafts from local vendors, live entertainment from Packway Handle Band, and local food trucks. We can't think of a better combination than that! 
Once again, Terrapin also looks forward to donating a portion of their proceeds to the Dogwood Alliance. The Dogwood Alliance works to hold southern corporations accountable for the impact of their industrial forestry practices. Through the combination of persistent grassroots pressure and skillful negotiation, it is their goal to achieve the results necessary to create a realistic and lasting protection for the southern forests.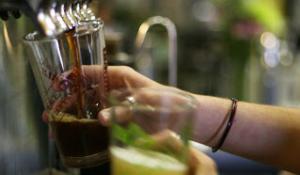 You can pre-purchase your ticket today! A Stay & Play tour ticket guarantees your admission to the event plus a unique, commemorative 2016 Hop Harvest Festival glass for your six pours. Tag-a-Long tour tickets are also available for non-drinkers who still want to experience the excitement and energy of the festival. Tickets will sell quickly, so reserve yours ASAP! 
Still wondering what a hop is? Well we've got your answer! Hops are flowers of a plant called humulus lupulus and are primarily used as a flavoring and stability agent in beers in the early stages of brewing. Hops produce a zesty, bitter taste and later add to the aroma of the finished brew, as well as contribute to the extended life a beer.
This is definitely a hoppy celebration you don't want to miss this fall in Athens! For more information about the event, please visit our fall event page or the Terrapin event page. 
Why Terrapin?
Terrapin takes pride in crafting its unique beers and always provides exceptional seasonal brews such as Pumpkinfest for fall. Founders Spike Buckowski and John Cochran knew that anyone could make a pale ale, but above all, they both knew that the brewery should be located in a city as distinctive as their brews. What better place than Athens, GA? Both Terrapin and Athens share a love of music, are committed to the environment, and practice living life to the fullest. 
Since Terrapin's establishment in Athens, a lot has changed. In July of 2016, Tenth and Blake Beer Company, the craft and import division of MillerCoors, announced an agreement to acquire a majority interest in Terrapin Beer Co. Since, co-founder, John Cochran has left the company and bought a brewery in Asheville, North Carolina, while co-founder, Spike Buckowski continues to make the beers Terrapin fans have come to love. Read more about these developments at Flagpole.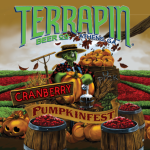 Despite the changes, I recently visited Terrapin and can say that the unique atmosphere has not changed. It is still the upbeat, rustic, and inviting Terrapin I know and love. The beer, staff and crew, live music, and atmosphere never disappoint. Unfortunately, I was just a few weeks short of the Cranberry Pumpkinfest beer that is coming soon. I was told it is a must try so make sure you take a trip over there soon before it's gone!
 Hopefully, the Hop Harvest Festival has inspired you to start planning your Athens getaway for beer lovers.  We've got plenty more beer information here. 
"Drink Fresh, Drink Local, and Drink NOW"