Terrapin Beer Co.
265 Newton Bridge Rd., Athens, GA 30607
706-549-3377
Founded by two brewers who share a commitment to creating world-class beers unsurpassed in flavor and character, Terrapin Beer Co. debuted their first beer at the Classic City Brew Fest in April 2002. Six months later that beer-Rye Pale Ale-brought home the Gold medal in the American Pale Ale category at the Great American Beer Festival, though being sold only in Athens.
These days Terrapin is using their 40,000 sq. ft. facility to bring the best in craft beer to beer lovers in 15 states across the Southeast, and is growing more each day. Terrapin's portfolio includes 6 year-round beers, 4 Seasonal Sessions beers, the Monster Beer Tour collection of high-ABV seasonal brews, the Side Project series of one-time brewing improvisations, and several Special Releases and collaborations annually. Through innovation, experimentation, and good old hard work, Terrapin Beer Co. will continue its mission to create unique experiences through passionate brewing of the finest quality craft beer for many years to come.
UPDATE, Aug. 2022: Terrapin Unveils New Beer Garden
Terrapin Beer Co. partnered with Royal Landscape and Gardens to carefully design and architect a new beer garden that highlighted Terrapin's sustainability efforts while sourcing local materials and plants native to Georgia. As Terrapin continues with its mission to be bigger than beer through its Terraprint program, the new beer garden is an extension of those efforts. "We are excited for fans of Terrapin to be able to enjoy this new outdoor space. When we were looking at redesigning, we wanted to curate a beer garden that not only would be an atmosphere where people can gather but also put our sustainability practices in place," said Terrapin President, Dustin Watts.


TOURS AND TASTINGS: 
See how it's done! Terrapin Beer Co. is open from 3 p.m. to 8 p.m., Monday to Friday and 12 p.m. to 8 p.m. on Saturday and Sunday. All visitors can take an on-demand tour of the brewery, and are able to purchase pints of a wide variety of anytime favorites and seasonal specials.
Visitors to the brewery can additionally purchase up to 288 ounces of canned or bottled beer at any point during their visit.
Visiting and touring the brewery is free of charge, and guests are invited bring their furry friends to the tap room, though pets are not allowed on the brewery tours. 
Please note that any visitor who wishes to take the guided tour through the facility must wear closed-toe shoes, safety glasses, and earplugs. Terrapin will provide safety glasses and earplugs.
Want to have your event in a space as unique as the Classic City? Terrapin is available for private or corporate functions, parties, fundraisers, and events of all kinds. Package options include souvenir glassware for each guest (custom glasses available!), indoor and outdoor spaces, guided brewery tours, great beer, and the best backyard in Athens!
IN THE NEWS:
General Accommodations
Free Parking:

Handicapped Accessible Rooms:
General
Guided Tours:

Handicap Accessible:

Parking Available:

Pet Friendly:
General
LGBTQ+ Welcoming: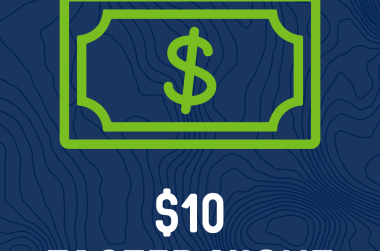 Get 6-6oz. pours for $10 to sample a selection of over 15 beers, every Monday! Read More
Valid: Always