Expedia.com paired up with Visit Athens GA to show you how a weekend in Athens is done.
It's time to take a bite out of the Peach State with a visit to Athens, Georgia. Whether you're road tripping over to northeast Georgia for a few days or simply looking to get to know the city better, you're in for a grand adventure. 
We know it can feel overwhelming deciding where to stay and play during your vacation, so we're here to lend a helping hand. At Expedia.com, we're bringing you some of our favorite Athens, Georgia hotels, attractions, and restaurants in town, so that you can spend more time exploring and less time scouring through guidebooks.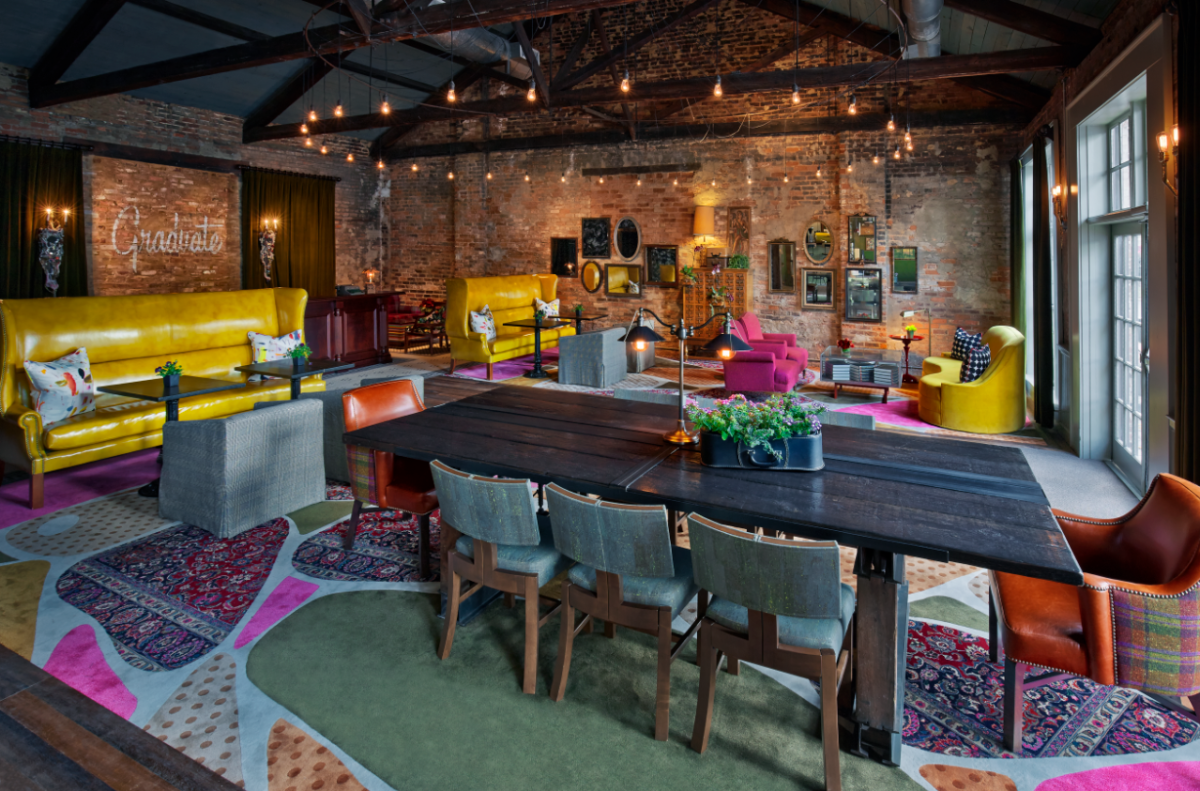 Pictured: Graduate Athens
Put your feet up at these hotels
Get away from the cookie cutter vibes and book a stay at Graduate Athens, where you'll find the hip and trendy haven you've been craving. With unique and quirky décor, this hotel features a juice and coffee bar, along with a music venue and seasonal saltwater pool. Need some relaxation? Hit up the on-site spa for some sweet serenity.
Hotel Indigo Athens is another flawless choice. A self-described eco-chic boutique, this accommodation is made from reclaimed pieces from a 100-year-old South Carolina cotton mill. During your stay, swing by its regional art gallery, take a complimentary bike rental for a spin, and don't miss happy hour at the on-site Madison Bar & Bistro.
Meanwhile, if you plan your life around Bullldog games, then you'll love staying at the Georgia Gameday Center. Located less than a mile from the stadium, this hotel places you in the heart of all the university action. Be sure to book your stay in advance as rooms book up fast around game day!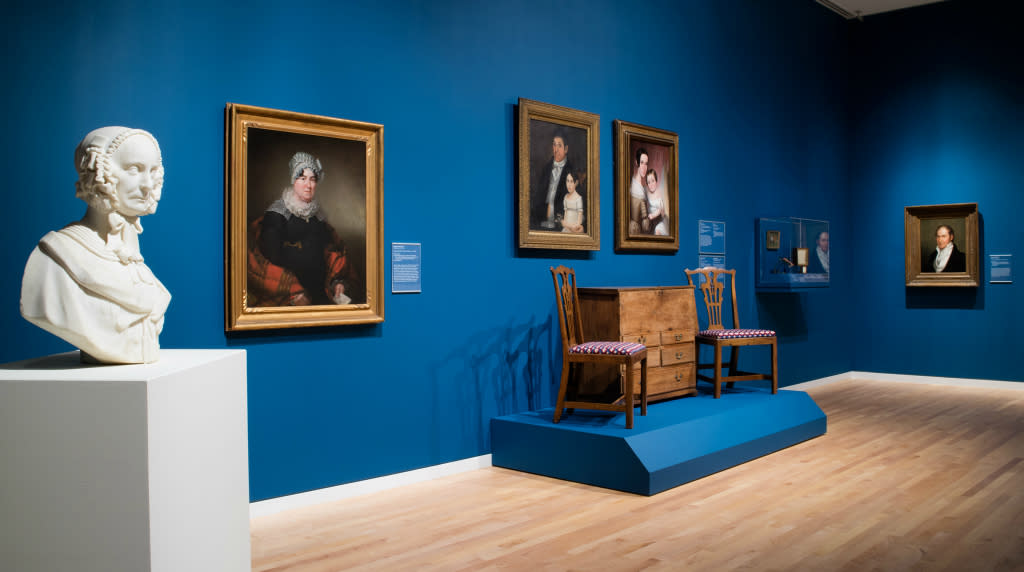 Pictured: Georgia Museum of Art
Explore these sites while you're in town
Never have you ever laid your eyes on a tree that's been granted legal ownership of itself, but now you can. A peculiar landmark indeed, The Tree that Owns Itself is a white oak that earned its own rights back in the early 1800s. Technically the original tree fell down in 1942, but its successor was planted from one of the prior tree's acorns. During your stay in Athens, make your way to the hill on Finley Street to meet the world's only tree deeded to itself.    
Nature's beauty is certainly something to marvel at, but so are the masterpieces at the Georgia Museum of Art. The official state museum of art, this attraction has a seemingly endless number of rotating exhibits and permanent collections. Whether you're crazy about postimpressionism or have a thing for minimalism, you belong here, dear art enthusiast.
However, if breaking a sweat is more your vacation speed, you're in luck. Athens has plenty of trails where you can cycle your way around South Milledge Avenue or jog through Oconee Forest Park. Breathe in that fresh Georgia air as you loop around Lake Chapman on the Sandy Creek Park trails or take a stroll through State Botanical Garden for a more a peaceful afternoon.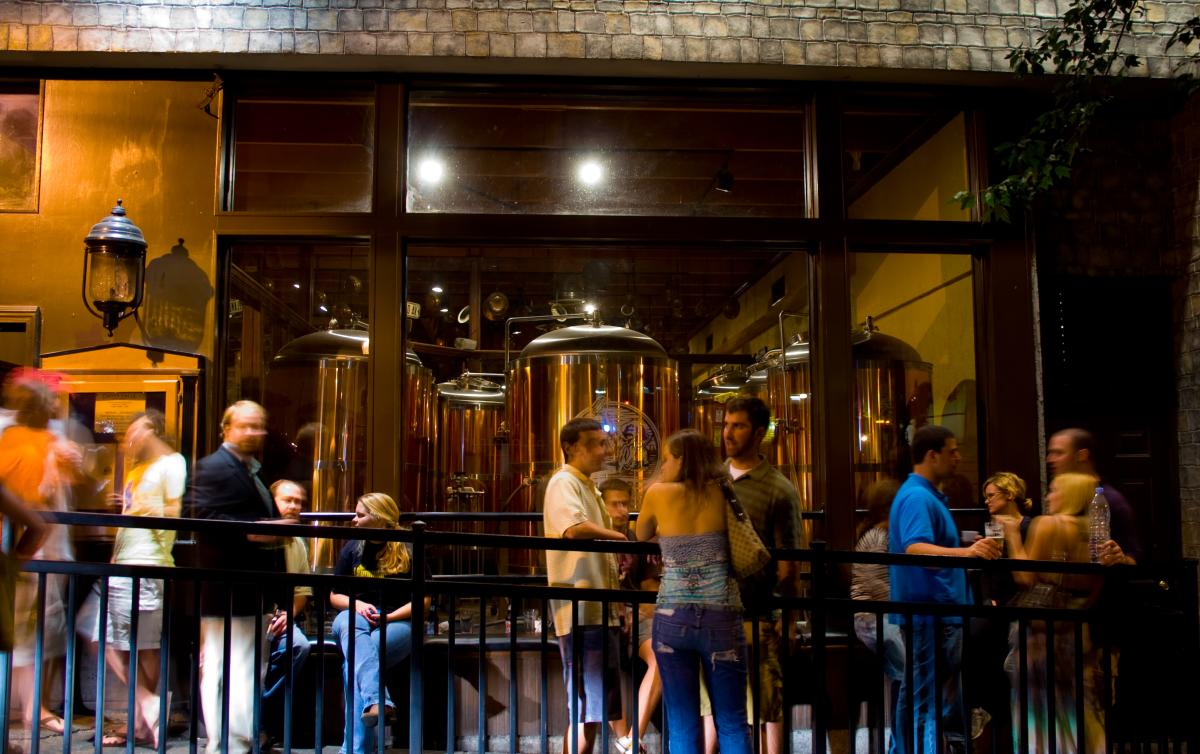 Pictured: Copper Creek Brewing Co.
Fuel up at these local eateries
Start your day off at Ike and Jane and you'll be thanking yourself as you lick up the crumbs from your slice of homemade vegan banana bread. The Lumberjack donut with maple frosting and sausage is enough to entice you out of bed, while the red velvet cake donut will have you saving some for later. Pair your sweet treats with a strong cappuccino and you'll be all set to take on the day's adventures.
 While you're in town, get a taste of local fare at South Kitchen + Bar. The restaurant's chef merges traditional southern fare with innovative recipes and flavors to create something spectacular. The low country shrimp and grits are a solid menu choice, but the grilled peach guacamole is equally tempting. Whatever you do, don't leave without ordering some fried green tomatoes and the deviled egg trio.
 After exploring the town from top to bottom, you've earned yourself the right to a cold brew at Copper Creek Brewing Co., Downtown Athens' only microbrewery. Sip on the Espresso Stout, which is served on a nitro tap, or give the Belgian Blonde a try for something lighter. If you're feeling hungry, this brewpub has you covered with all sorts of munchies, from buffalo kettle chips to fire spiced beef skewers.
This Georgia town has enough attractions and sights to fill up an itinerary for days, so add these to your list and get crackin'!

Written by Chloe Mulliner