The Alice H. Richards Children's Garden opened in March at the State Botanical Garden of Georgia to the delight of children and adults alike! Since its grand opening, attendance at the garden has nearly doubled. 50,000 children are expected to visit each year.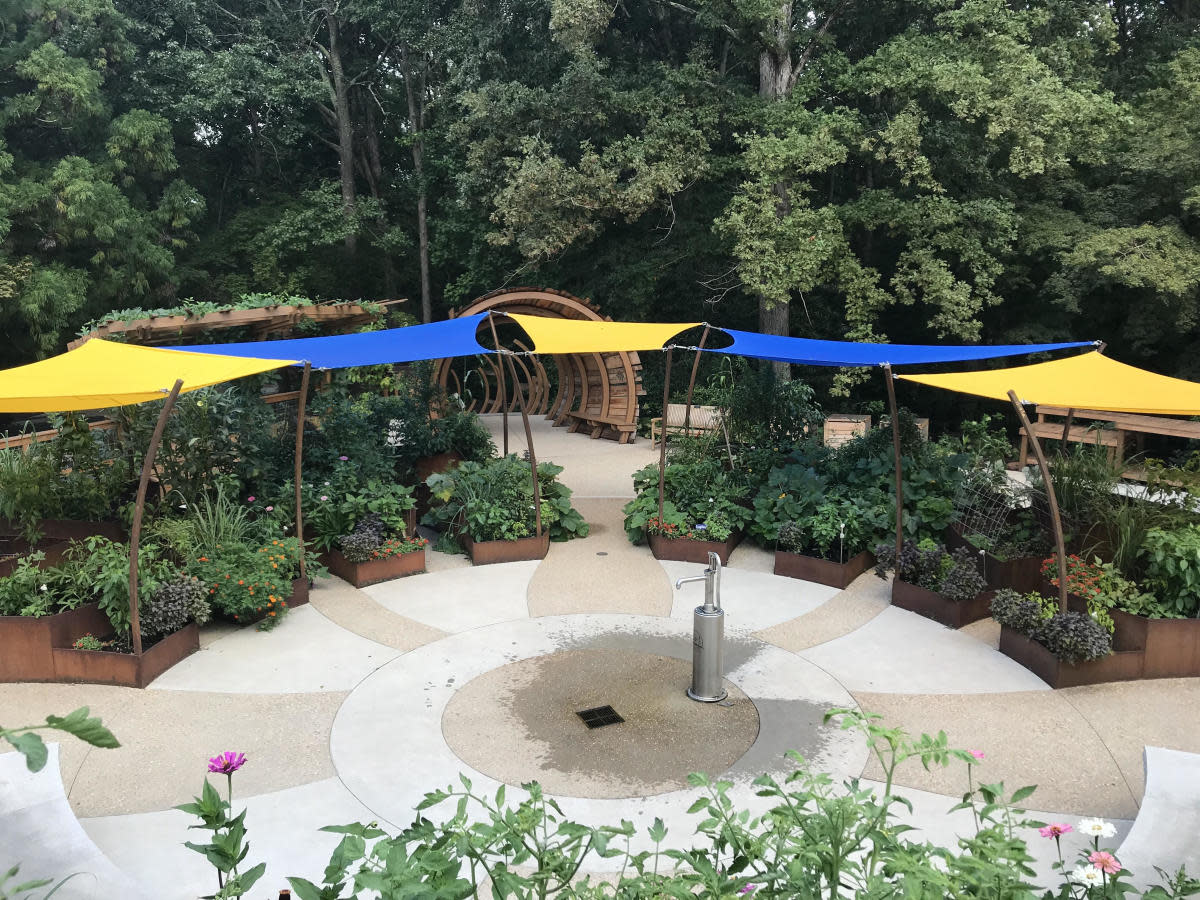 The Children's Garden is a wonderland of interactive and educational elements that will engage the imagination. Garden plots with edible plants provide the opportunity for children to dig in the dirt and learn how food grows. A water pump in the center of the garden is a popular attraction as kids of all ages fill small watering cans and dispense the contents onto vegetable and herb plants. Children can venture underground and see the hidden world of plant root systems and soil organisms. The garden produces hundreds of pounds of fruits and vegetables which are donated to Campus Kitchen, a student-powered organization that provides pre-made meals and grocery bags to families in need in the Athens area.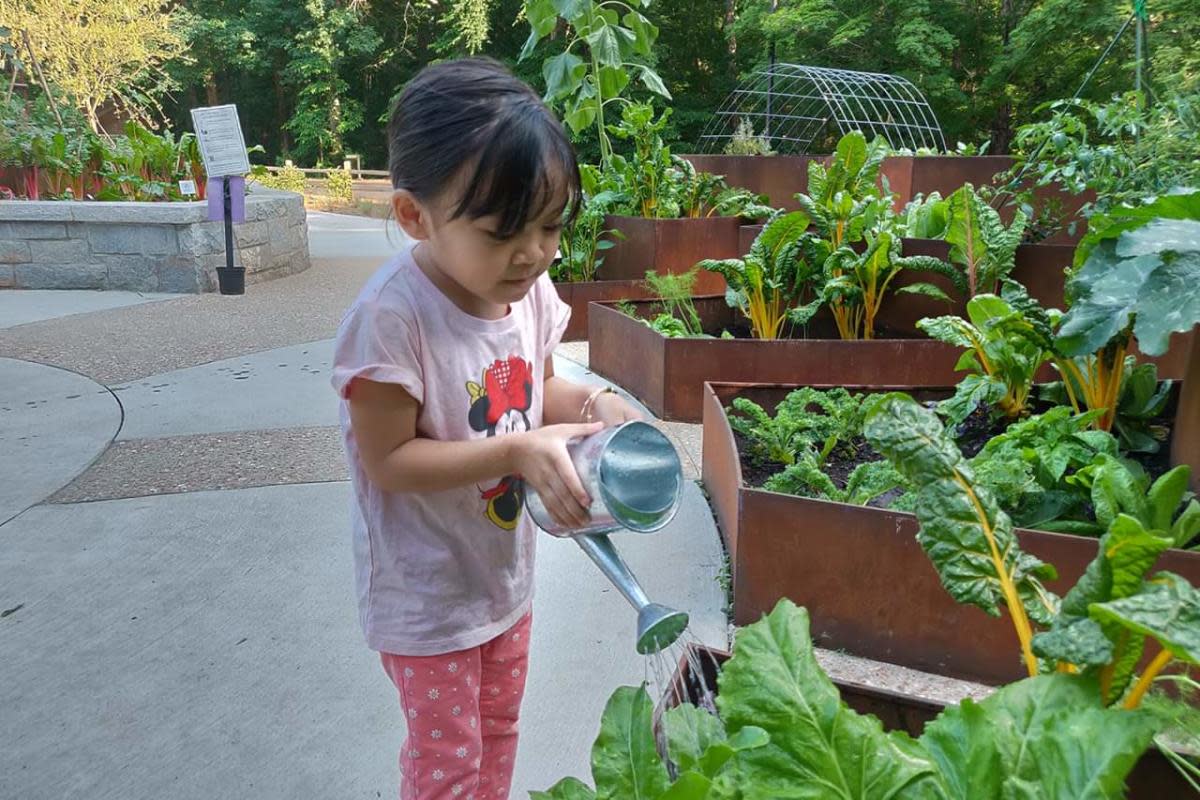 The incorporation of native plants and Georgia landscapes is meant to create a "sense of place" for garden visitors as they learn about soil composition, pollination, water, plants, insects, animals. A granite map of Georgia leads visitors on a journey across the state highlighting rivers, rocks, and plants that make Georgia's ecology unique. Children can also discover fossils as they climb, touch, and explore caves underneath the one-of-a-kind playground.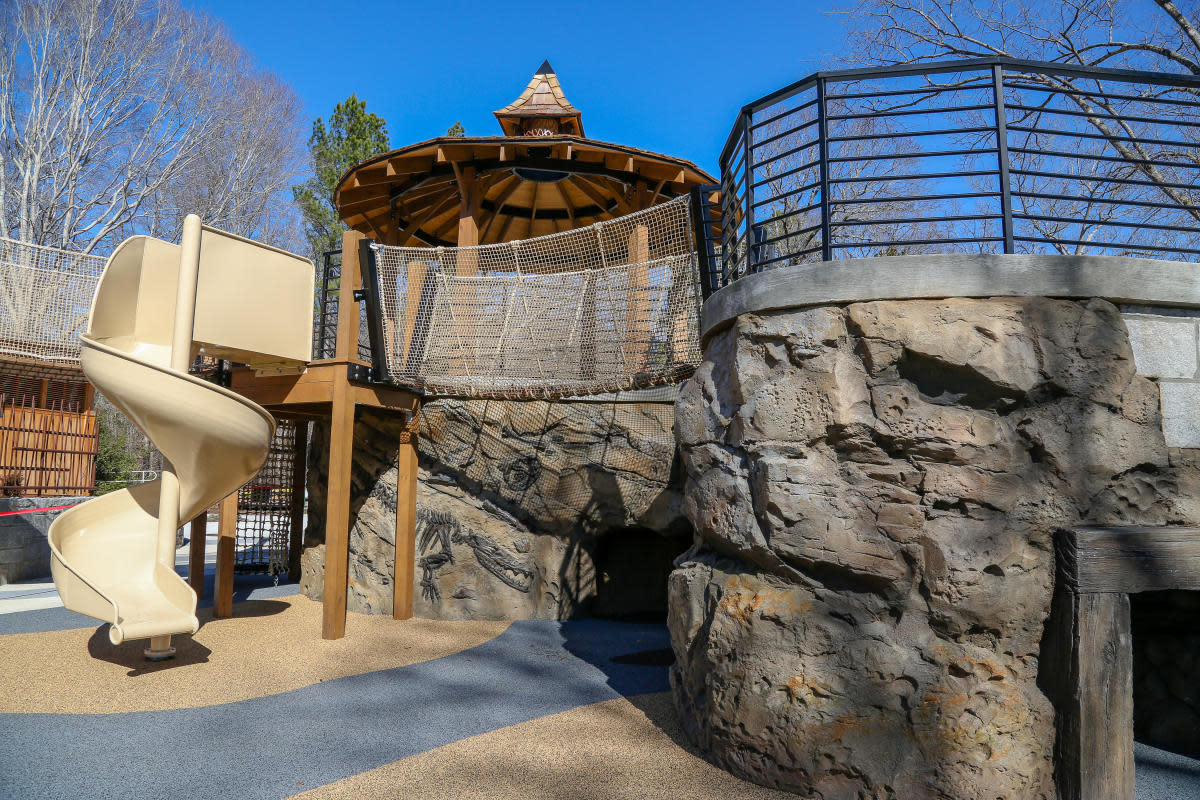 Adventure awaits in the forest where an accessible canopy walk leads to a treehouse overlooking the woodland play area below. The flying squirrel hammock is a perfect place to sit and take in the tree canopy and creatures above. Below the treehouse, children can investigate the forest floor, climb through rope tunnels, and explore many other interactive elements.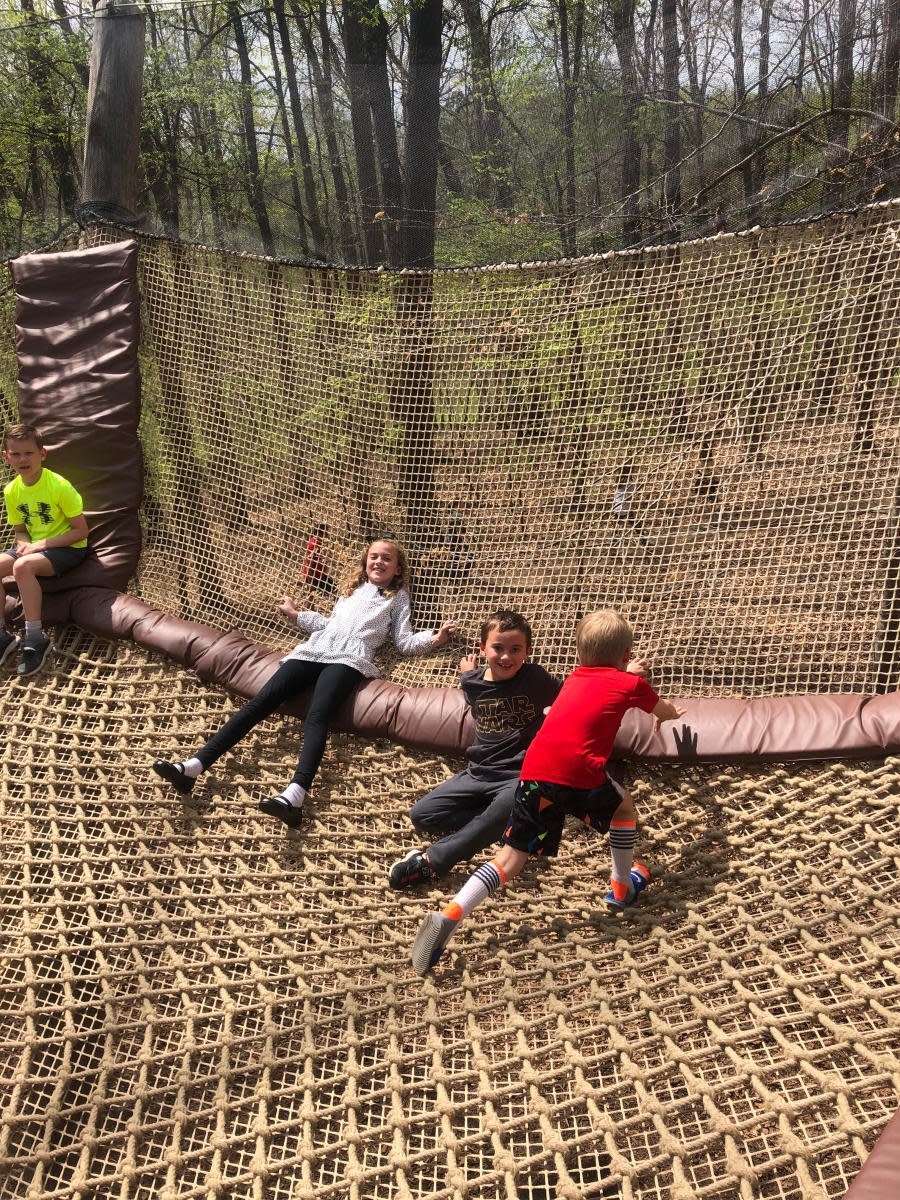 The goal of the garden environment is to emphasize the importance of nature, healthy food, and healthy bodies - a goal which it is already achieving. The garden is bursting with exciting activities that will capture and engage the imagination! 
In celebration of the opening year of the Children's Garden, the State Botanical Garden is hosting a family-friendly performance series at the Theatre-in-the-Woods. Visitors of all ages will be delighted with the music and dance performances this fall! The Ukulady will provide a comical morning of musical entertainment on August 17, Dancefx performs on September 21, and Center City Ballet and Movement Arts will entertain on October 19! Performances are at 9:30 a.m. and 11:00 a.m. Visit our website for more information.
Plan a visit to the State Botanical Garden to enjoy the Children's Garden, plant conservatory, formal gardens, and beautiful trails through the woods and along the Middle Oconee River!