From picky eaters to rambunctious children, finding a restaurant to appease the whole family can be a challenge, but it doesn't have to be! Whether you're looking for a little entertainment with dinner or a menu that everyone can easily pick something from, we've got you covered. Athens has family-friendly dining options everyone will enjoy.  
Ted's Most Best
Serve up some friendly, family competition with dinner at Ted's Most Best. The bocce ball court on the patio of Ted's Most Best is open to all and allows for up to eight people to play in a single game. This former tire storage garage has been transformed into a restaurant where the indoor dining area and outdoor patio flow seamlessly into one another. After you've worked up an appetite, order some of their Italian-inspired dishes like pizza, pasta, and sub sandwiches.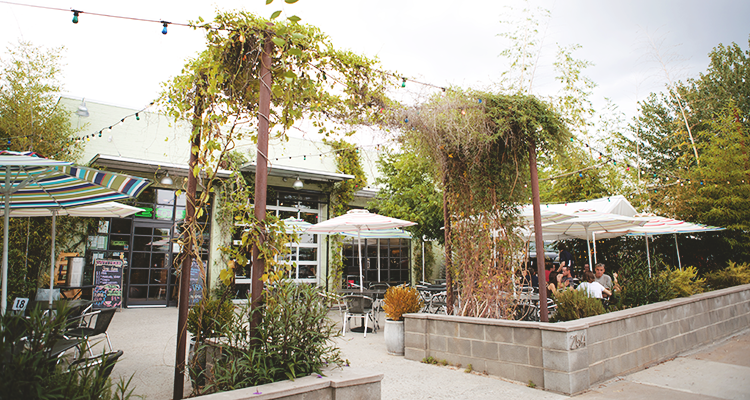 Clocked!
You've never seen burgers like this before! Clocked!'s stellar reputation derives from their crazy combinations of toppings for their burgers. Your kids are sure to go crazy over their unique burger options like the "Bacon! Jam!" made with bacon, jam, and gouda cheese, and the "Peanut butter!Bacon!" stacked with Clocked!'s secret sauce, bacon, and, you guessed it, peanut butter. They also serve other kid-approved favorites, like patty melts and grilled cheese sandwiches, that adults will love, too! Enjoy your meal indoors or outdoors at one of their picnic tables, and finish it off with a milkshake or sundae. Don't forget to grab your after-dinner bubblegum included with every receipt. 
The Place
Enjoy home-cooked, comfort food without the hassle of cooking or cleaning at The Place. Gather your family around the table in this warm and inviting downtown establishment. Open for lunch, dinner, and Sunday brunch, The Place serves up Southern specialties with a spin, like chicken and waffles, a shrimp burger, and grilled pork chops. The Place is owned by two University of Georgia graduates, so Bulldog alumni and fans will especially feel right at home, but all are welcome!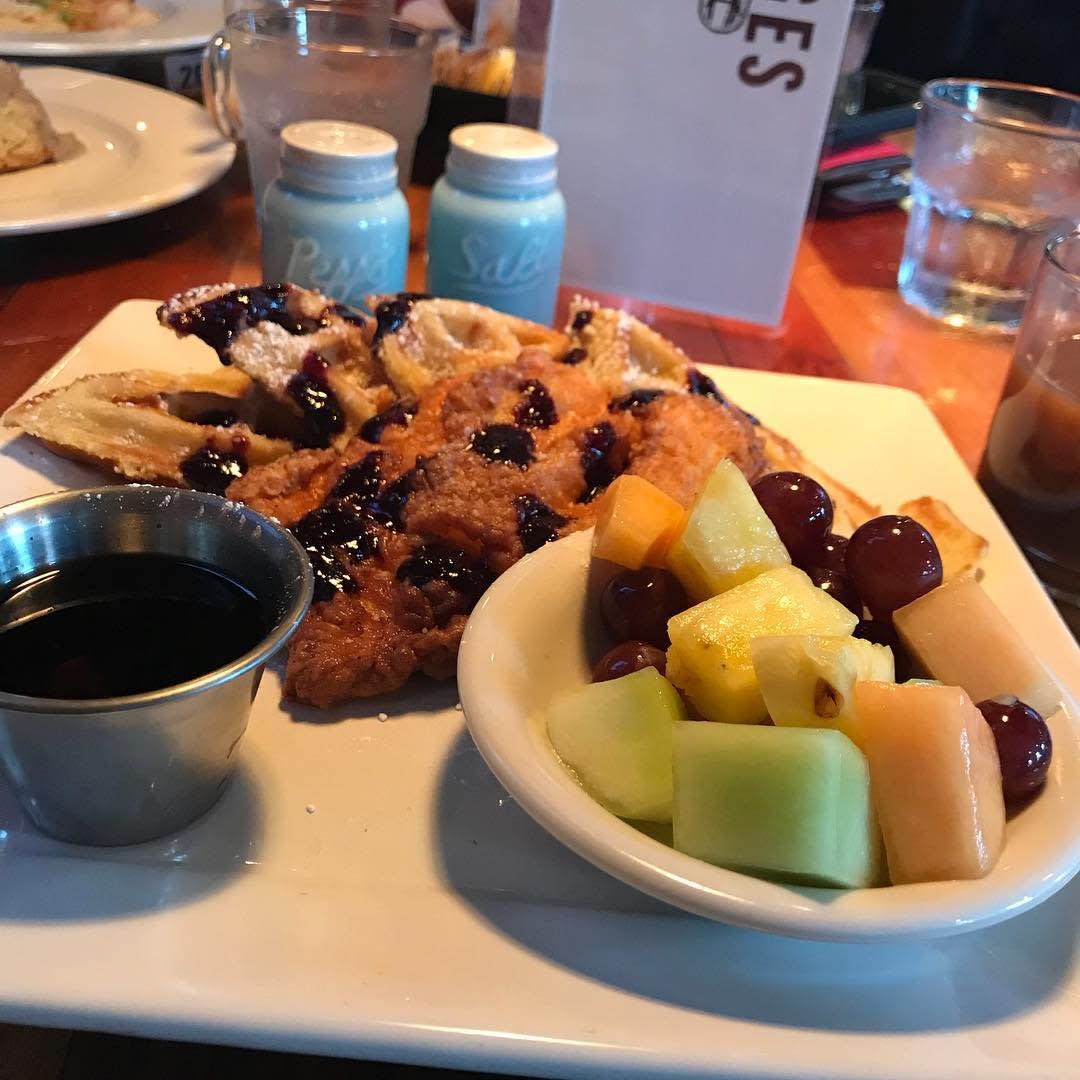 Cali N Tito's
If you're spending the day cheering on the Dawgs at a UGA sporting event, make Cali N Tito's your go-to spot to grab lunch or dinner. Cali N Tito's is conveniently located steps away from the UGA track; around the corner from Stegeman Coliseum, home of the UGA basketball team and the Gymdogs; and just up the hill from Foley Field, the UGA baseball field. You can't go wrong with their fish tacos, Cuban sandwich, or anything else on their menu! Kids will love hanging out in the outdoor playground area while waiting for their food. Remember to stop by an ATM on your way; Cali N Tito's accepts cash only.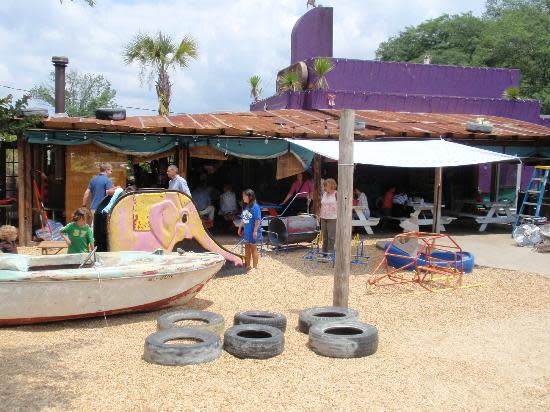 The Rook & Pawn
Have a family game night during dinner at The Rook and Pawn! With over 400 board games to choose from, you're sure to find one the whole family will be excited to play. The cost is $5 for a day of play and children under the age of 13 play for free. They even offer a kids' menu with pizza, PB&J, and grilled cheese. These simple yet scrumptious options make it just as easy to satisfy the pickiest of eaters as it is for you to win a game of Candyland, or so you'd think.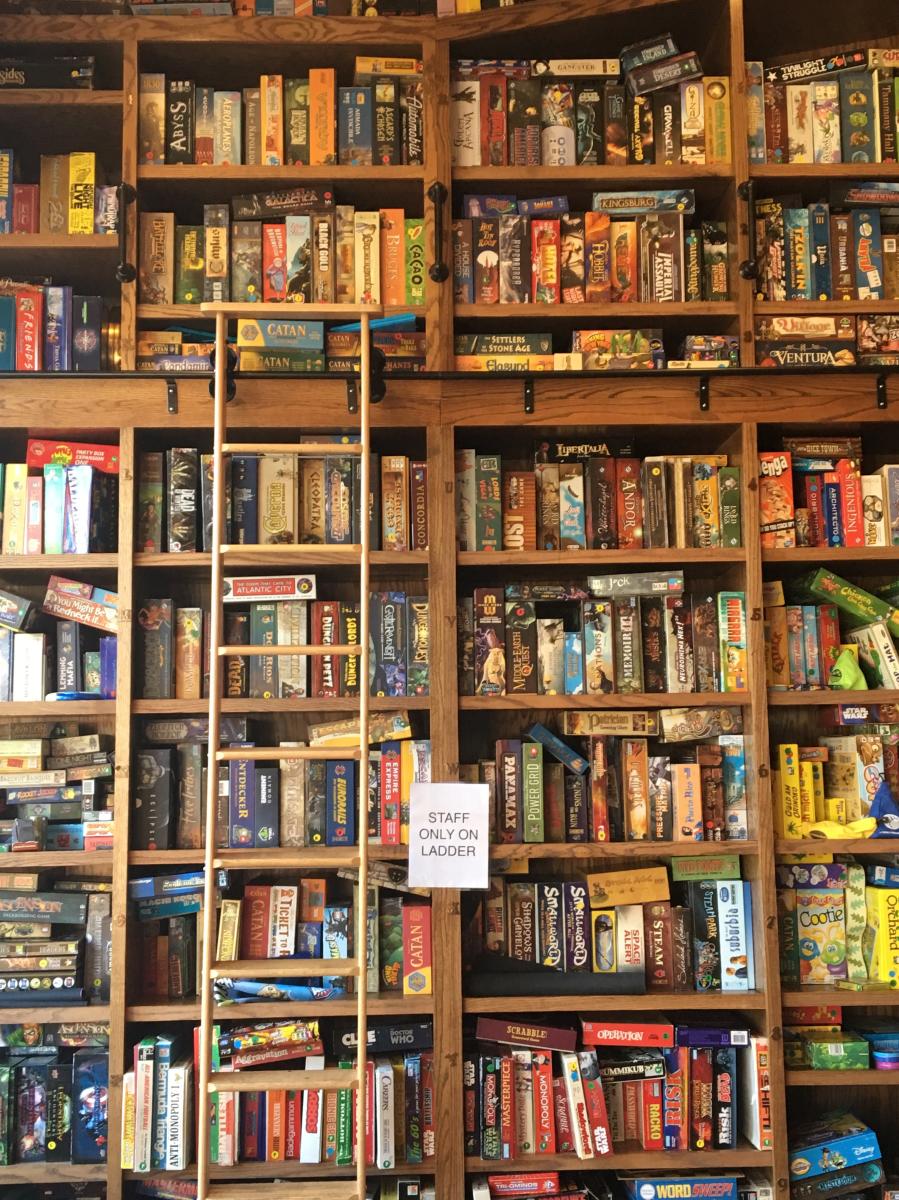 Dawg Gone Good BBQ
Nothing brings a family together like some barbecue, especially in the South, and no one knows barbecue like Chef Mr. BJ at Dawg Gone Good BBQ. While the restaurant is small in size, their food is full of flavor. Priced between $6-$10 for a plate with one meat and two sides, the whole family can enjoy delectable barbecue without breaking the bank. Sit out in the sunshine at one of the picnic tables and feel just like you're at your own backyard family barbecue.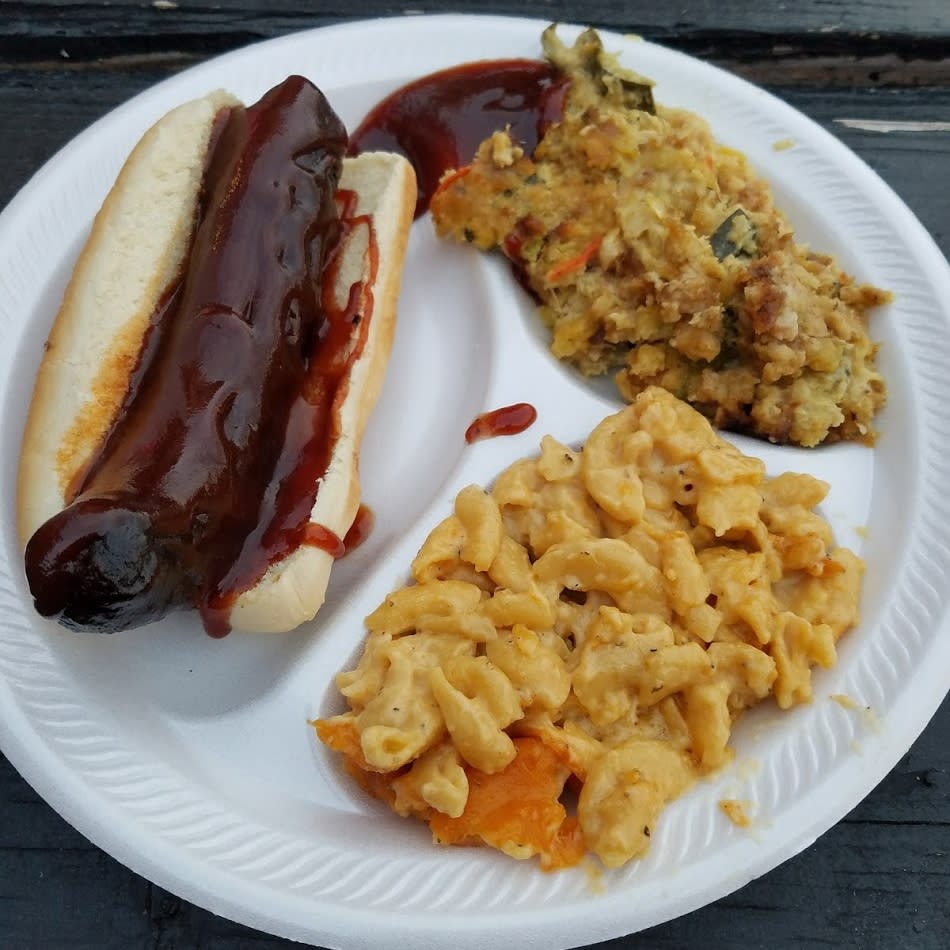 The Varsity
When you walk into The Varsity, you're welcomed with warm greetings of "What'll Ya Have, What'll Ya Have!" making you instantly feel like part of the family. This iconic Atlanta establishment has brought its fun and friendly character to the Classic City. Feast on their famous fries, onion rings, and chili dogs. Of course, no meal at The Varsity is complete without a Frosted Orange milkshake. Don't forget to snap a family photo in your complimentary hats as a memento for your visit!
The Grill
Cozy up in a booth and devour traditional diner favorites under neon lights at The Grill. The figurines that fill the glass cases in the middle of the restaurant will fascinate your kids and intrigue you just as much. Open 24 hours, in true diner fashion, the menu includes a variety of items like burgers, sandwiches, and breakfast foods. Ordering feta fries at least once is practically a rite of passage in Athens, but be warned; if you try to split them with the whole table, a family feud may ensue!
Sweet Treats
Make sure to save room for dessert from a sweet shop in Athens! If you want something to cool you off, enjoy an ice cream cone from Ben & Jerry's Scoop Shop or mix and match toppings and frozen yogurt flavors at Menchie's Yogurt. Try a twist on classic dessert choices at Alumni Cookie Dough where you can order edible cookie dough. Whether your family-fun adventures take you into the late night or you just need a sweet snack, you can't go wrong with any of the delicious cookie flavors from Insomnia Cookies. 
When dining at any of these family-friendly spots, be sure to tag your photos with #VisitAthensGA or #AthensGA for a chance to be featured on our social media.