There you are again, at your usual gym, running on the treadmill just like you do three times a week. The TV in front of you is turned to a news channel discussing the latest headlines, but the volume is so low that all you can do is read the scrolling text at the bottom. You count down the minutes left in your workout, more ready for it to be over than you are proud of yourself for making it this long.
Sound familiar? For most people, this might sound a lot like your normal workout routine. I personally got so bored with this situation years ago that I stopped visiting a gym altogether. And even though I'm a college student who walks to class and around campus every day, I found that I still needed to get in a little more exercise, especially due to the fact that I tend to follow the diet of your typical college student (pizza at 2 a.m.? Why not?).
The title of this post might be a little cheesy, but I think those three words that begin with "F" are very important. Everyone knows it's important to be fit, but is there any reason we can't have fun while doing so? And five is significant because that shows just how many ways there are to stay active and have fun while doing so here in Athens, GA.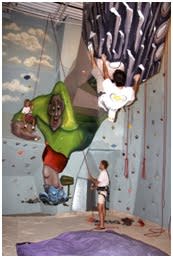 1)
Active Climbing
. Whether you have been rock climbing for years, or are eager to finally learn how, Active Climbing is the indoor activity in Athens, GA, for you to tone your arms and legs, defy gravity, and beat the summer heat all at the same time. Their indoor climbing wall gym features state-of-the-art climbing walls for all ages and experience levels.
Active Climbing offers a variety of special deals and discounts for both Athens residents and college students: Monday is Ladies Night, Wednesday is Student Night and Friday is Family Night. Hours vary during the week, but you won't want to miss a Tuesday or Thursday night, where it's "Climbers' Night." The gym is open until midnight and promises "crazy music and good times!" This makes Active Climbing the coolest place to be in Athens, GA, on a Thursday night.
2)
Big Dogs on the River
.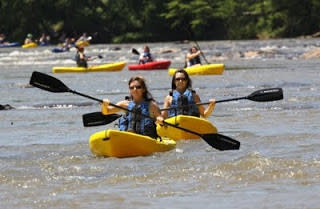 There's nothing better than kayaking down a lazy river on a warm summer afternoon in Athens, GA, enjoying the cool water beneath you and the scenery as you float by. And if you can get some exercise in too, what could be better? Kayaking is a surefire way to tone your shoulders and back muscles, and the glistening water droplets both make your toned arms look that much better and help cool you off.
At Big Dogs on the River, you can enjoy the beauty of the Middle Oconee River and take a one or two hour kayaking trip right here in Athens, GA. They offer kayaking rentals and river trail service, as well as a peaceful picnic and recreation area where you can relax after your trip downstream. The cost is $15 per person on weekdays and $20 on weekends, but the day of relaxation and exercise you'll get from your kayaking trip is worth every penny.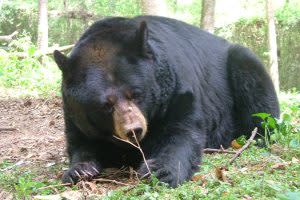 3)
Bear Hollow Wildlife Trail
. If your idea of fun is getting up close and personal with some of Athens' native wildlife, then look no further than Bear Hollow Wildlife Trail. Located within Memorial Park, Bear Hollow is a small zoo that is home to over 120 species of animal, including bears, bobcats, river otters and owls, just to name a few. Birchmore Trail, a mile-long nature trail, runs through the zoo, giving you plenty of opportunity to walk while observing some of Georgia's local critters. The Athens zoo is open from 9 a.m. to 5 p.m. daily, and is free to the public. If you get a chance, visit the zoo on the second or fourth Saturday of each month for a special guided tour of the zoo and a chance to get up close and personal with some of the zoo's furriest friends.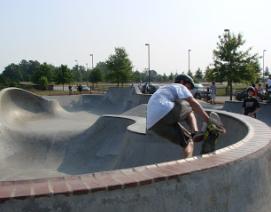 4)
Skate Park of Athens
. People often forget just how great skating is as a form of exercise. It's a great cardio workout, not to mention the anaerobic benefits. If you get tired of running, then skating is a great alternative. And whether you're the next Tony Hawk or can only barely manage to stand up on rollerblades, you'll be sure to enjoy the skate park right here in Athens, GA. This 14,000 square foot facility at Southeast Clarke Park also welcomes skateboarders and BMX bikers, so no matter what type of wheels you like to ride on, you're welcome at the skate park. The park is open every day from 8 a.m. until dark, and is free to the public.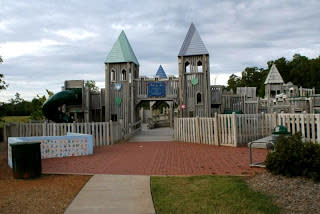 5)
World of Wonder Community Playground
. Whether you're a kid at heart, or you actually have several children of your own, nothing will light up a child's eyes like the World of Wonder playground. Constructed in 2004 by 1,500 volunteers, it is the largest volunteer built playground in the state of Georgia, and is proud to call Athens its home.
Complete with almost two acres of playscapes, mazes, slides, swings, bridges, tunnels, and climbing walls, there will be no end to things for children to entertain themselves with, and it's certain that they'll be exhausted by the end of the day. You might be as well, after chasing them around a park of this size. The playground also features an enclosed toddler area, gardens, and outdoor children's art. The park is free to the public and is open during daylight hours seven days of the week. For family fun in Athens GA, the World of Wonder playground is a great way for children and parents alike to have fun as well as enjoy this wonderful contribution to our city.
These are only five of the ways to get out and have fun and stay active in Athens, GA. Have we left out one of your favorite ways to exercise and have fun at the same time? Let us know what we're missing!