Athens has become known for its food scene, particularly our small, local restaurants. These small businesses are touchstones of our community and give our neighborhoods their flavor, both figuratively and literally. While dining rooms are shuttered during the coronavirus epidemic, don't forget that most Athens restaurants ARE still providing delivery and/or takeout. They need customers more than ever, and let's admit it, you're tired of your own cooking by now, anyway. 
Here is a roundup of ideas, and links, for how to #SupportAthensOwn restaurants during the coronavirus.
 
Order Take Out or Delivery
Give your favorite Athens restaurant a ring- they will be more than happy to get some food for your belly. More Athens restaurants are adding these options every day, even upscale spots who haven't typically been in the to-go or delivery business (we're saluting you, The National and home.made!) Birthdays, anniversaries, and other special occasions go on despite coronavirus restrictions, and they can suck a little less with a special meal.
Local Athens delivery services include:
Our Athens restaurants are working hard to stay open for as long as they possibly can, so do visit our restaurant page, pick what you're in the mood for, and call them-- it's all but certain they have delivery or to go options. A few other local resources are tracking restaurant updates, including:
Athens local takeout, delivery, online ordering Google Sheet
Flagpole's Grub Notes

Online Treats & Merch

How about you folks who love Athens flavors but aren't locals? We've got you covered, too. There are plenty of tastes and treats you can order online and have shipped right to your doorstep (thank that delivery person, at a distance!)
Know of others? Tell us!
Donate!
None of our chef-owners wanted to have to, but in order to keep their staff paid and their lights on, several Athens restaurants have started GoFundMe fundraisers. They'd be mighty appreciative of any donations right about now.
Know of others? Tell us!
Gift Cards
Buy a gift card to help your favorite Athens restaurant now and enjoy a wonderful meal later! Select from our Athens restaurants page, or see below for ways restaurants are making your gift card purchase do even more good.
Virtual Tip Jar

Find your favorite server bartender on this Athens Virtual Tip Jar spreadsheet and shoot them a tip by Venmo at your next virtual happy hour!
#SupportAthensOwn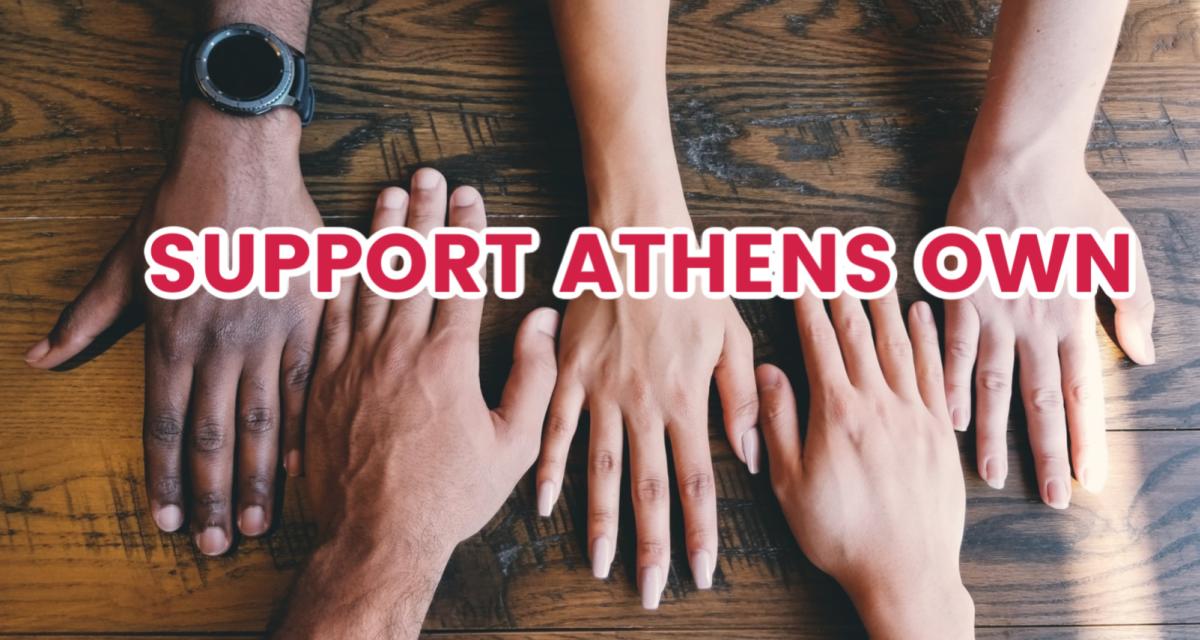 We encourage you to look for ways to #SupportAthensOwn on social, including our new Facebook Group. We'll be posting updates there and look forward to dining out again throughout Athens!
Did we overlook anyone? If so, let us know!