We take brunch and breakfast seriously in Athens. Whether its a busy-morning breakfast or a leisurely afternoon brunch, these meals will get any morning started off right!
Donderos' Kitchen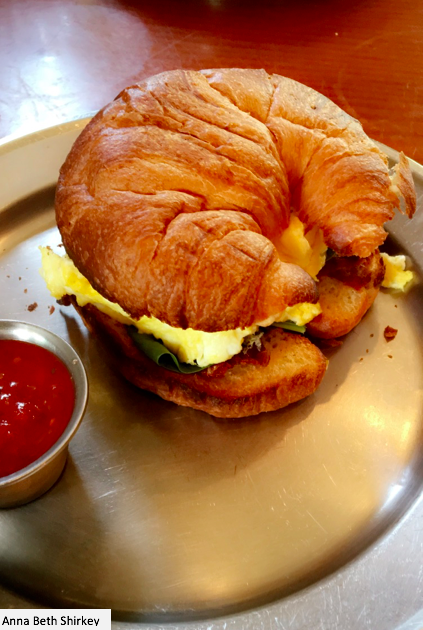 Located in one of the oldest houses in the Cobbham Historic District, Donderos' Kitchen thrives as a restaurant and catering business for the past nine years. Donderos' specializes in international cuisine and provides a large variety of diverse dishes and flavors. With breakfast served daily, the options are endless for an outstanding start to your day. One of the many notable egg-dishes on their menu is the Breakfast Sandwich, served up with a scrambled or fried egg, spinach, and cheese, all inside a warm croissant. Don't forget a side of their house-made salsa!
Notable mentions: Donderos' Egg Scramble, and Breakfast Burrito! 
Heirloom Café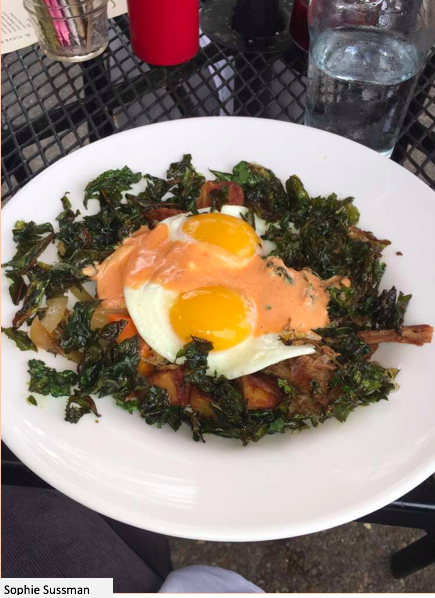 This farm-to-table café serves up eggs almost any way you like! Try the Omelet, the Quiche, or just order the "Freestyler" and pick your favorite egg stylings. Heirloom Café celebrates local farmers and the community by crafting a fresh take on heritage dishes and also provides vegetarian and gluten-free options. Take advantage of this morning meal the whole family can enjoy!
The Grit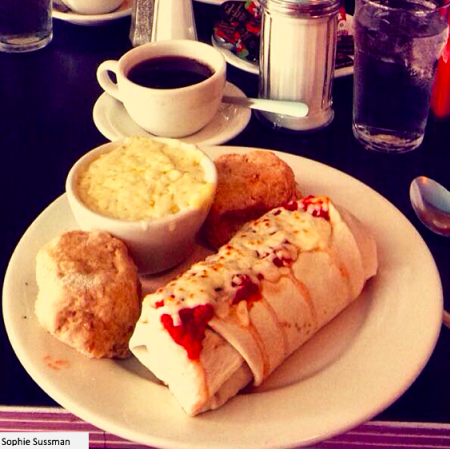 The Grit is well-known for appealing to all types of eaters with their vegetarian, vegan, and gluten-free options. Located on Prince Avenue for nearly two decades, The Grit has surely made a name for itself from its creative use of ingredients and well-seasoned fare. Though brunch is only available on the weekends, The Grit's breakfast is open Monday through Friday and is easily on of Athens' most noteworthy dining experiences. Try one of their many omelets, egg sandwiches, or the "El Rey," a flour tortilla layered with pintos, salsa, scrambled eggs or tofu, and cheese, topped-off with a dollop of sour cream!
The Grit was also featured in America's Best Vegetarian-Friendly Small Cities Award, as well as "Best Restaurants in Georgia outside of Atlanta." 
Preserve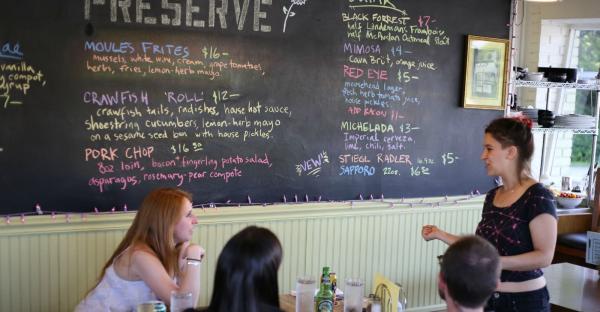 Newly-opened since 2014, Preserve is a small restaurant on Broad Street specializing in Canadian rustic cuisine. Their fresh and homemade foods are easily one of their strongest qualities, as is their care and technique in transforming simple foods. The brunch menu is focused on just a items, all packed with personality and flavor! More than just an egg and biscuit, their Egg Sandwich is furnished with a sunny-side up baked egg, dutch gouda, bacon jam, avocado spread, greens, and tomatoes, all on Luna Ciabatta bread.  
Notable mention: Fried Chicken & Dutch Baby Pound Cake! 
South Kitchen + Bar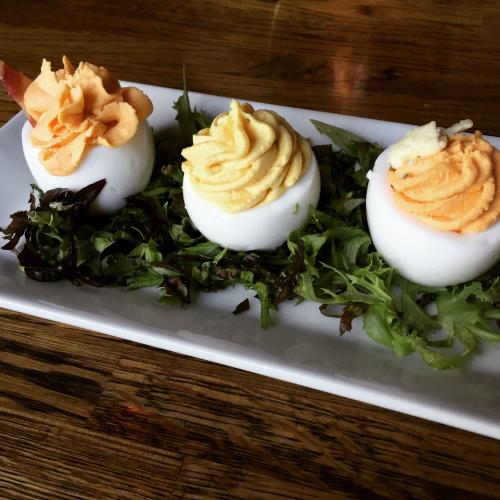 Put some South in your mouth with one of Athens' most desirable brunch spots! South Kitchen + Bar is one of Athens' newer restaurants located in the historic Georgian Hotel in downtown Athens. This New South Fusion fare adds a unique twist to traditional foods and is a perfect blend of comfort and flavor. Try one of their many scramblers or large breakfast plates, such as the Pimiento-bacon Egg Scrambler or Southern Benny!
Notable mentions: Low Country Shrimp n Grits, and Banana Pancakes!
Mama's Boy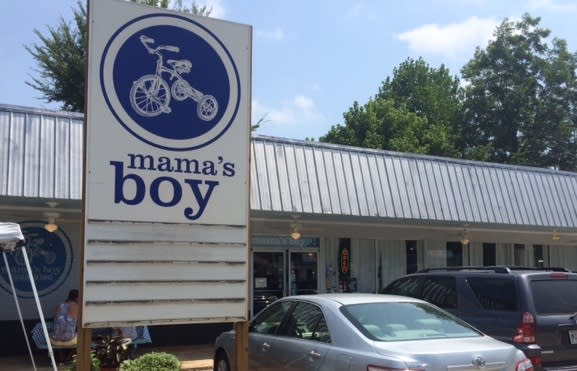 Last but not least, this classic city breakfast spot is undoubtably one of the best-known in Athens. This locally owned and run restaurant is infamously known for having crowds of people lining-up outside their doors, but once you eat there, you'll know why. One of the many exceptional menu items is their Bacon, Egg and Cheese Scrambler as well as their famous Biscuit Sandwiches. Mama's Boy has been voted Athens Favorite Brunch by Flagpole Magazine for the past four years and named one of "The South's Best Biscuit Joints" by Southern Living magazine. 
Notable mention: Chocolate Cake for Breakfast!
Have a favorite brunch spot that isn't listed? Drop it in the comments section below!