Looking for affordable family fun? With summer quickly approaching, it's important to have exciting, family activities planned for the months ahead. Whether you're trying to beat the heat or have fun in the sun, check out these free and low cost Athens adventures that will complete any family's summer agenda!
1. Escape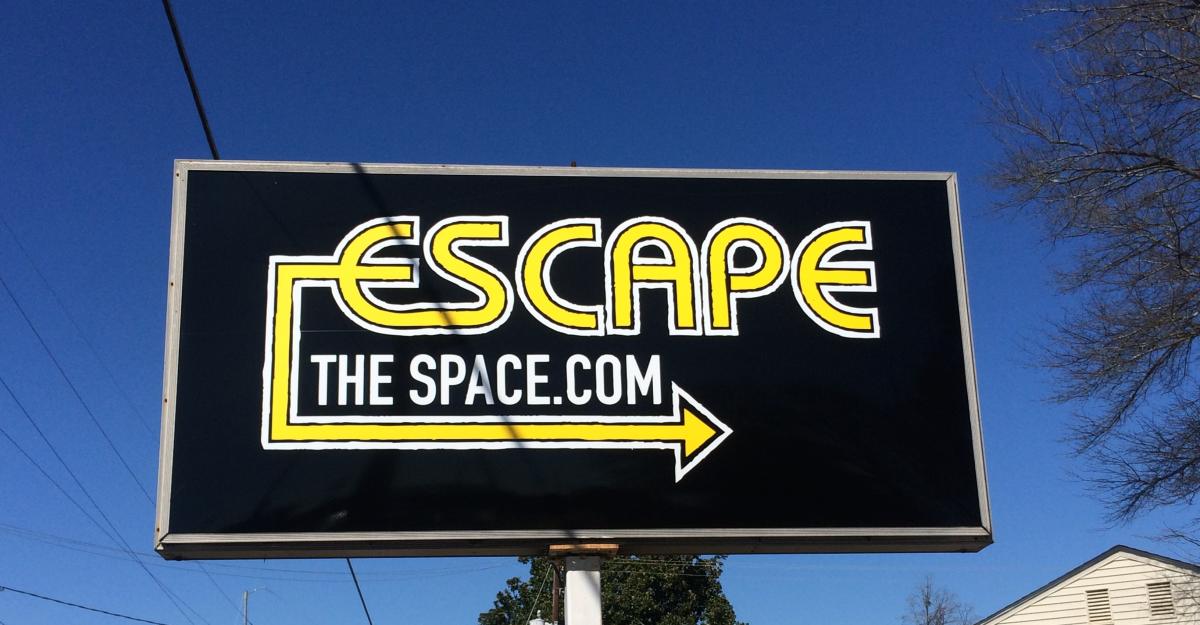 Test your skills and experience an adventure unlike any other at Athens' premiere escape rooms, Escape the Space, this summer. Escape rooms are unique and interactive challenges where you find clues, complete riddles, and connect with others to solve the puzzle. Escape the Space is a fun and creative way to keep your mind fresh, even when school is out. 
2. Kayak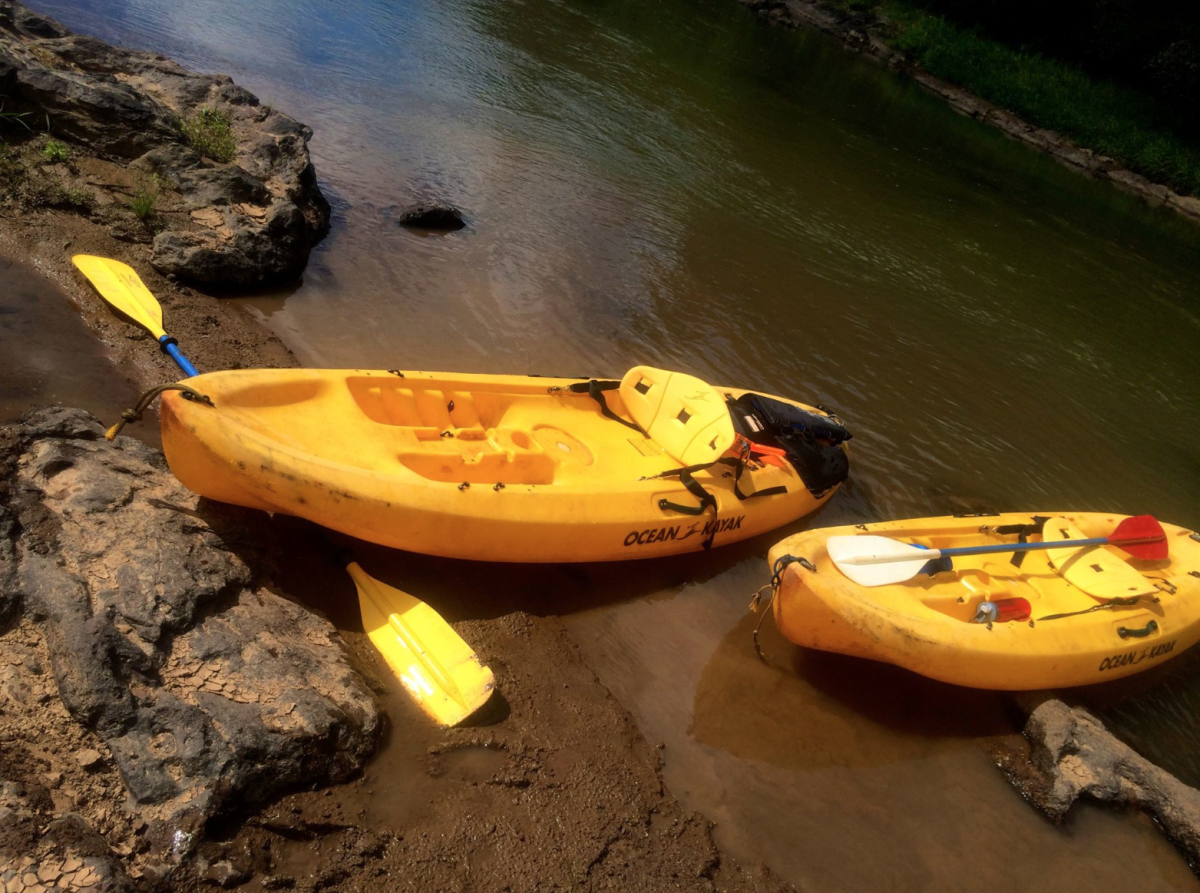 Cool off this summer by taking advantage of the only river trip in Athens. Big Dogs on the River will guide you down the marvelous Oconee and surround you with the natural beauty of Athens, GA. Enjoy a 2-3 hour kayak trip with friends and family, open to beginners and experienced kayakers alike. Single and tandem kayaks, life jackets, and paddles are all provided. Spending a summer day in the water is the perfect way to stay cool and relax.
3. Active Climbing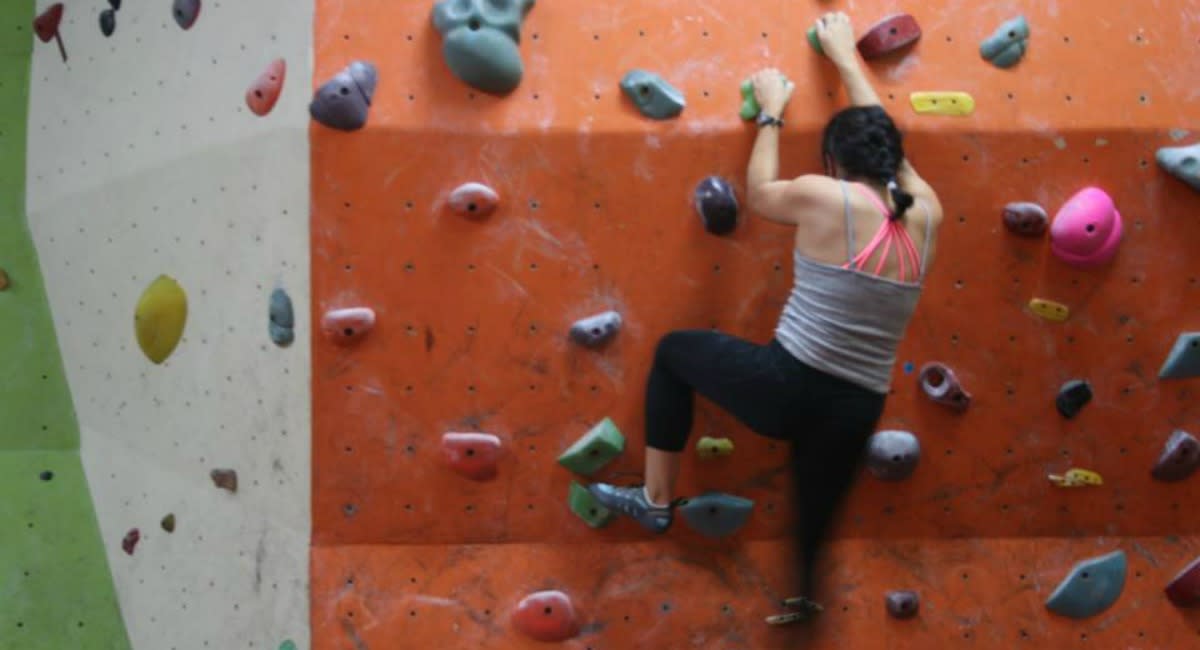 Whether you have been rock climbing for years or are eager to learn, Active Climbing is the perfect place to escape the heat and stay active. Open to all ages, this indoor climbing facility offers traditional boulder climbing, rope walls, and a wide range of courses for any skill level of climbing. From boulders 20 feet tall to a 40 foot long roof traverse, everyone can join in on the fun. Friday night is Family Night, so come climb with your family and get a free belay lesson!
4. Music Festivals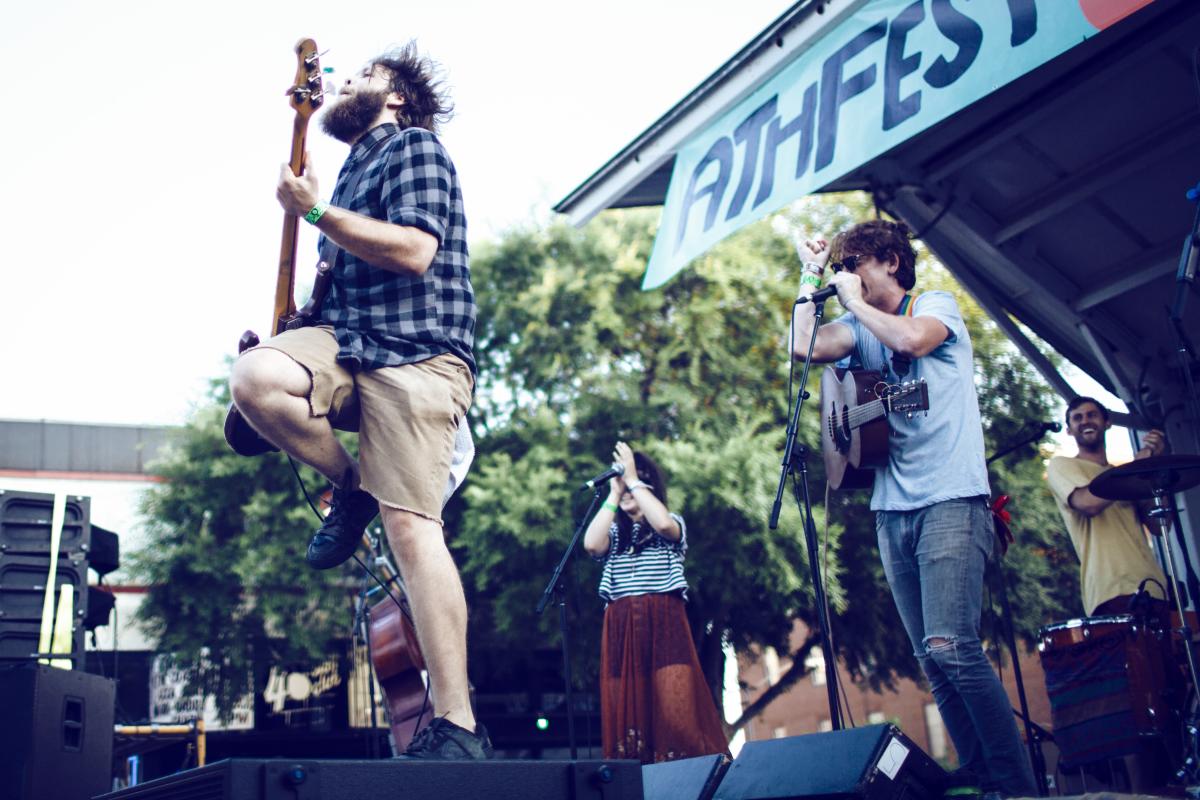 Summer is the best time of the year for the family to sample Athens' world-famous music scene. Come celebrate 23 years of AthFest on June 21-23th. Athens will be hosting a music and arts festival in downtown Athens that has been named one of the Top 10 Summer Music Festivals by Livability. Enjoy food trucks, vendors, and live music on free outdoor stages. Don't think Athens has forgotten about its youngest community members. Kidsfest is a special area of the festival for kids, including kid-friendly bands, arts and crafts, a Kids Dance Party and more!
The music doesn't stop there- this is the 18th year for the Sunflower Music Series. The State Botanical Garden of Georgia will be hosting both world-renowned and up-and-coming artists in the amphitheater and terraced lawns of its lovely Flower Garden. Come enjoy original music in the picturesque gardens with company of your family.
Classic City American Music Festival will also be returning this year. For the full scoop, be sure to check out our Music Lovers' Guide to Athens in the Summer.  Don't miss the perfect opportunity to experience the laid-back summer live music scene in Athens.
5. Rush Athens Trampoline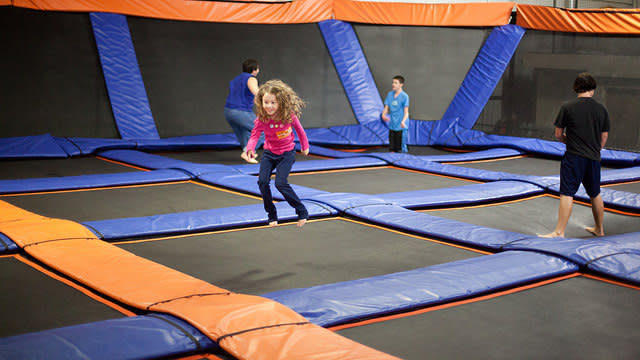 Add a little bounce to your step by visiting Rush Athens Trampoline Park this summer vacation. Immerse yourself in the fluffy foam pits or get active on one of the many trampoline courts, such as the dodgeball court, slamdunk court, and Georgia's only ninja court. Rush Athens is open to all ages, including special Toddler Time for your youngest family members and a Parent's Lounge where parents can relax and watch their kids.
6. Sandy Creek Park & Lakeside Trail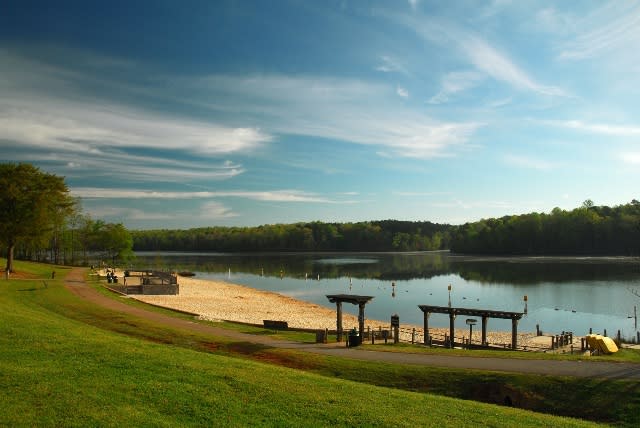 Athens' "beach" at Sandy Creek Park is truly a coveted spot in the Classic City. Pack a picnic and soak up some sunshine with friends and family, or take advantage of one of Athens' top fishing spots throughout the 782-acre park and 260-acre lake. Canoe, kayak, and paddle board rentals are all available, as well as the use of one of the many athletic courts. Whether you choose to lay out and relax or participate in outdoor activities, the scenery itself is worth the trip. 
7. The Rook & Pawn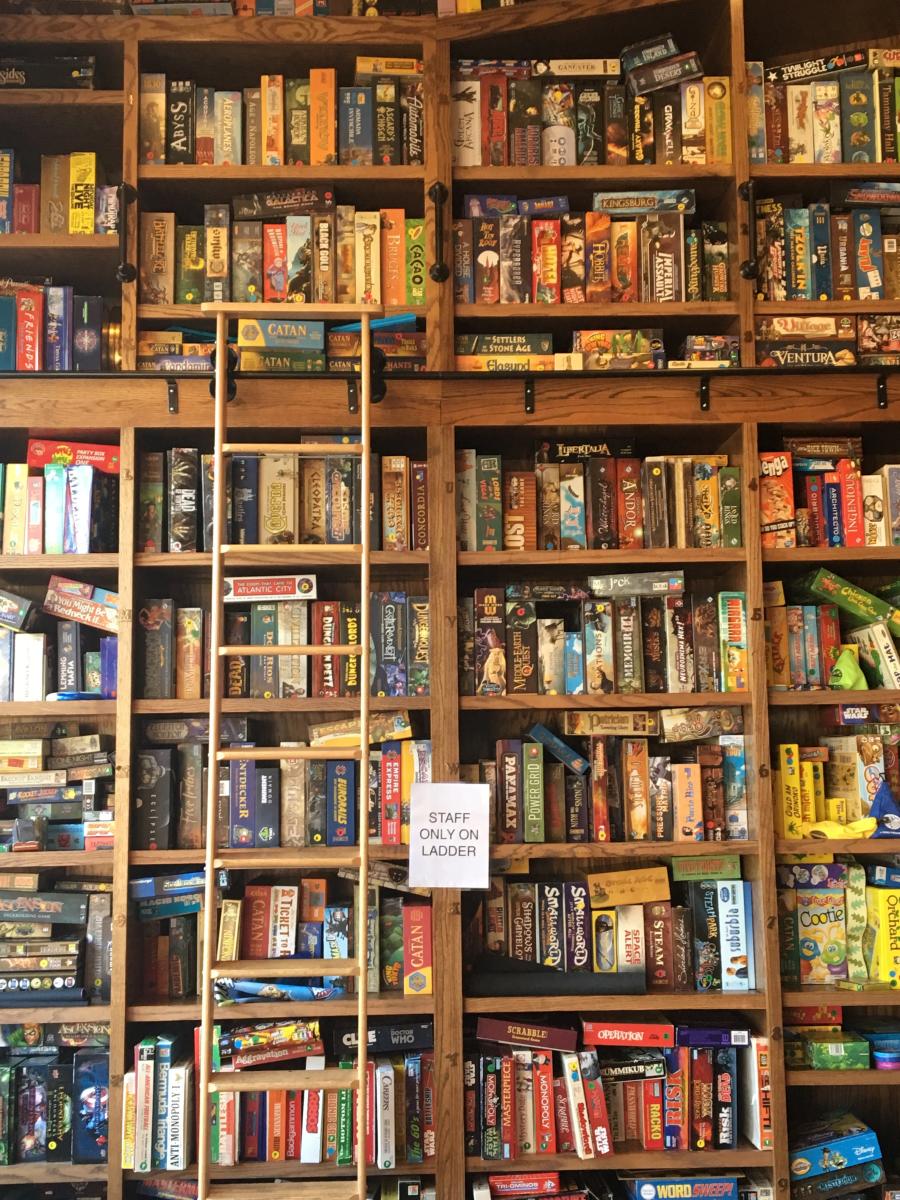 Take Family Game Night to a whole new level and by thinking outside the board game box! Stop by the Rook & Pawn board game café for a classic game of Clue, or find something new. With over 400 tabletop games for all ages, The Rook & Pawn will serve your inner child.  And who can have a game night without snacks?  Rook & Pawn serves great food, gourmet coffee, and a wide variety of beer, wine, and spirits.
8. State Botanical Garden of Georgia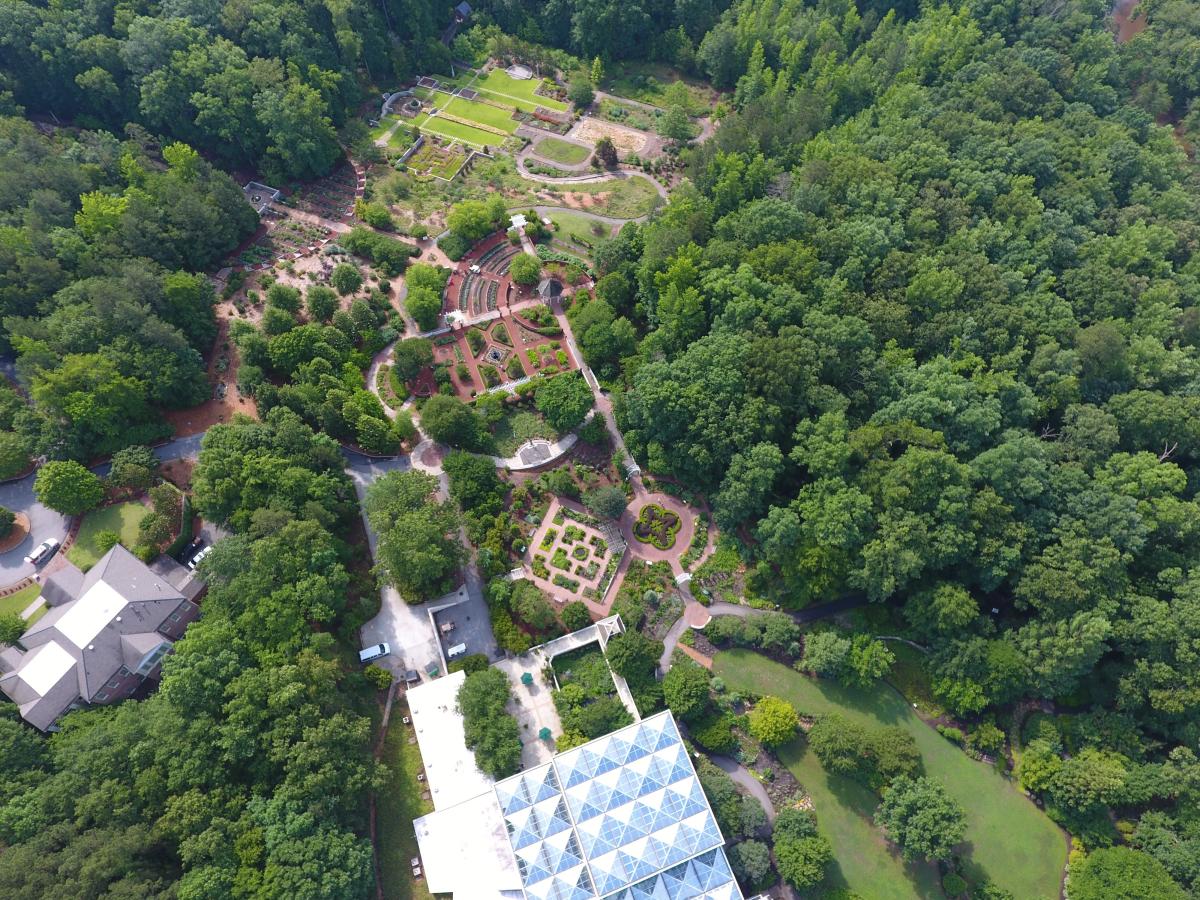 The State Botanical Garden of Georgia is indisputably one of the most beautiful spots in Athens. The serene atmosphere provides a family-friendly setting where you can enjoy the sites and learn all about native and exotic plants. Explore five miles of nature trails, which span throughout the 313-acre garden, and keep your eyes peeled for the many species of birds that call Athens home.  There is always something going on - from festivals to art exhibits to educational workshops. The Nature Ramblers learn about the flora and fauna of the garden, host full moon hikes, and more. The special Children's Garden makes the Botanical Garden a great spot for the whole family and acts as one of the best playgrounds in town.
9. Sandy Creek Nature Center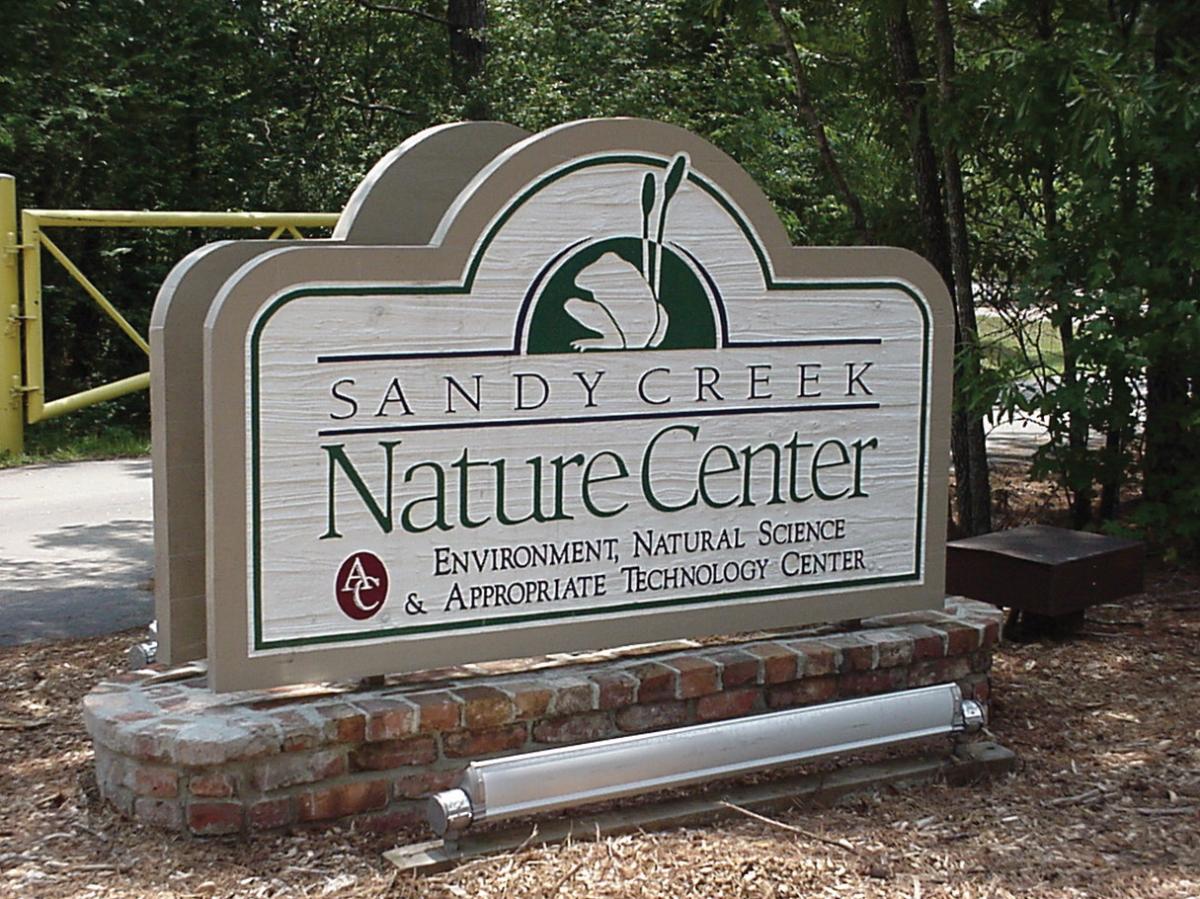 Open the gateway to outdoor exploration and experience the Sandy Creek Nature Center. With 225 acres of woodlands and wetlands, a planetarium, and a newly-expanded exhibit hall, there's always something new to discover. Check out the interactive exhibits with snakes and other reptiles and be on the lookout for the summer events perfect for the kids! 
10. Memorial Park & Bear Hollow Zoo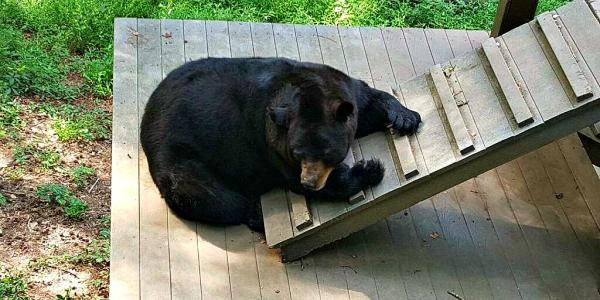 Memorial Park & Bear Hollow Zoo is home to black bears, bobcats, otters, alligators, and several other species of Georgia's native wildlife. Get a glimpse of the various wild animals that call this zoo home. It's open daily! Hike the 1.25 mile Birchmore Trail, then enjoy a picnic by Memorial Park's playground and the idyllic lake. Make sure to pack something to feed the ducks! Every Saturday from 1-4 p.m., the Reptile House is open to the public featuring live animals to see and touch. Best of all? It's free!
Want even more ideas for affordable things to do for families in Athens? Check out our events calendar and family fun page for special happenings!
This post was authored by Anna Beth Shirkey in 2016 and has been updated by Rayna Perry in 2019.