This is the fourth blog post in a six post series highlighting the restaurants with international owners and managers right here in Athens, Georgia. This week we are highlighting the places with influences from Europe:
Italy
Dolce Vita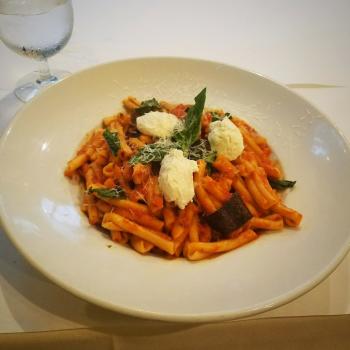 _
Dolce Vita Trattoria Italiana is located downtown off East Broad Street right across from UGA's north campus. It opened in 2007, and many people recognize it from the street because if it's prime location. Dolce Vita features dishes from all over Italy, and the Casarece alla Buttera is the most popular dish. Some interesting things about Dolce Vita are that is was named after a movie from the 1950s and the wine list is exclusively Italian.
Dolce Vita was first owned by Antonio Spadea. He is from Milan, Italy, and first came to Athens in 2007. His favorite thing about Athens is "the downtown scene."
Pictured above is the Casarecce alla Norma. Other Italian restaurants in Athens include Amici and the three Depalma's Italian Cafes, with locations downtown, on the eastside, and westside. 
Turkey
Cafe Istanbul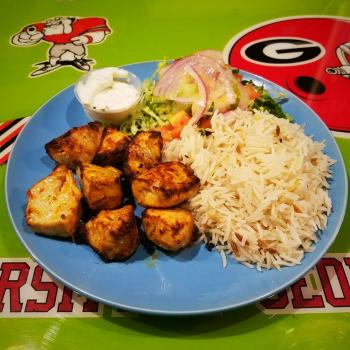 _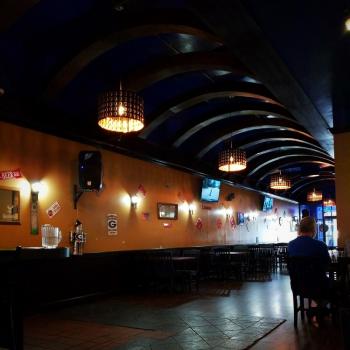 Cafe Istanbul is located downtown on East Clayton Street just a block away from The Classic Center. It opened in December 2016, and their specialties include authentic gyros and kabobs. Cafe Istanbul has a full bar featuring Turkish beers and Raki.
Cafe Istanbul is owned by Kalo Galoway. He is from Ankara, Turkey, and he first came Georgia in 1997. The thing he like best about Athens is that "it's quiet compared to a big city."
Pictured above are chicken kabobs with rice and a Turkish salad. Other places in Athens to find food from the Mediterranean include  Tsaziki's Mediterranean Cafe and Zoe's Kitchen.
Scotland
Pouch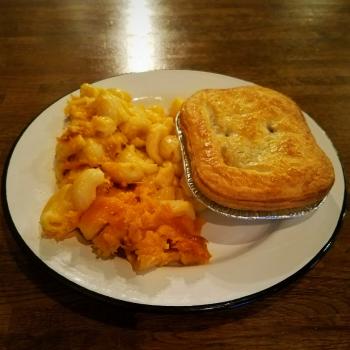 _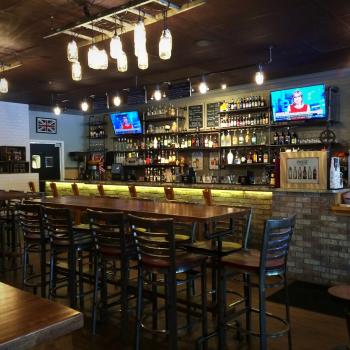 Pouch Pies is also located downtown on East Broad Street just a short walk across the street from UGA's Arches. It first opened in 2015, and has been family owned and operated ever since. Their best selling pie is the Paddy Wack, and their menu incorporates pie concepts from internationally inspired recipes. 
Pouch Pies is owned by Dave Mulcher, who is from Elderlie, Scotland, and Jane Mulcher, who is from Malta as well as their two daughters Chantelle and Charmaine who are from Johannesburg. They first moved to Athens in 2014. When asked about what they like about Athens, the said the "small town local support, diversity of students, and diversity of foot traffic from football games and conferences."
Pictured above is mac & cheese with the Boykie pie, which has tenderloin beef and creamy red wine sauce inside of it (inspired from South Africa). Other places in Athens to find restaurants inspired by the British Isles include the Royal Peasant and The Globe.