October 1 is World Vegetarian Day, and we thought we'd put together this list of vegetarian and vegan restaurants so you can celebrate all fall long! The number of incredible restaurants in Athens is impressive, with many award-winning establishments serving up almost every type of cuisine. Many Athens restaurants have a mission to provide fresh, high-quality and wholesome food using local and seasonal ingredients, also priding themselves on an excellent selection of vegetarian and vegan options. 
Slutty Vegan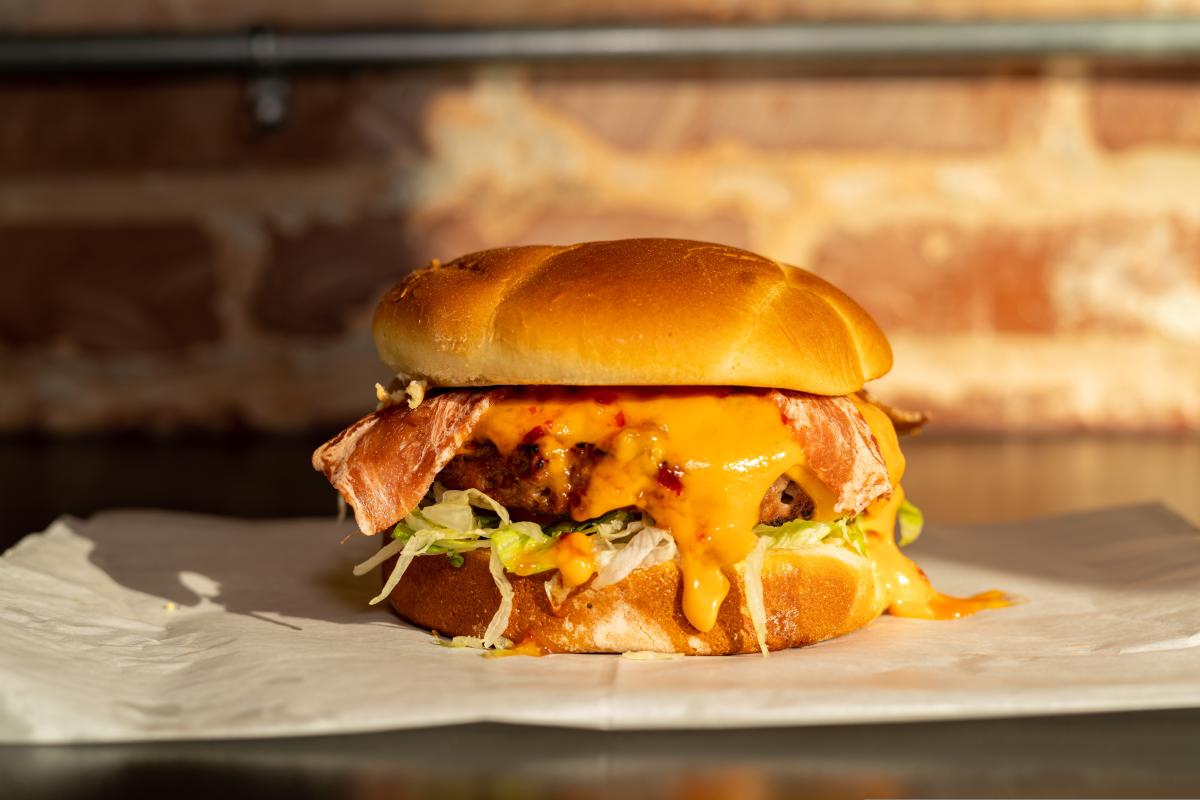 Location: 700 Baxter St., Suite 800
The newest addition to Athens veggie scene, Slutty Vegan opened in Atlanta in 2018. Pinky Cole, CEO and founder of Slutty Vegan, started the business to bring more healthy food options to Atlanta's West End. Now those same meatless masterpieces can be found on Baxter Street, right here in the Classic City. Try a One Night Stand burger or a Big Dawg bratwurst, all plant-based and absolutely delicious. 
Heirloom Cafe and Market

Location: 815 N Chase St
The mission of Heirloom Cafe in the Boulevard Neighborhood is to create community, celebrate local farmers and tell a story through food. By using the freshest, highest quality ingredients, Heirloom provides an exceptional menu full of flavorful farm-to-table dishes. Many of the items on the menu are vegan, gluten-free and vegetarian-friendly. Heirloom provides a list of its producers so you can learn more about where your food came from! 
The National

Location: 232 W Hancock Ave
The National, a famed Peter Dale establishment, serves Mediterranean-inspired food made with seasonal ingredients from Northeast Georgia. The menu changes daily based on season and availability, so it's sure to be a new experience each visit! For the perfect evening, enjoy dinner at the National and take in a film at Cine next door, an independently owned art house and movie theater. 
Maepole

Location: 1021 N Chase St
A fun twist on the classic "meat and three" idea, Maepole serves fresh, seasonable food free of hormones, antibiotics, and additives like high fructose corn syrup. Build your own delicious bowl of goodness or choose one of the chef's favorites. Maepole is the perfect spot any day, but especially when good weather prevails and you can enjoy the backyard. 
White Tiger Gourmet

Location: 217 Hiawassee Ave
White Tiger Gourmet offers a tasty selection of vegetarian (and some vegan) meals such as the grilled tofu sandwich, portabella cheeseburger, and vegetarian ciabatta. Take a stroll through the beautiful Boulevard neighborhood and stop by White Tiger for a delicious meal! 
This blog was updated by Shannon Dominy in August 2022.