ATHENS HOLIDAY & WINTER EVENTS
Things to do in Athens this Christmas
Athens, Georgia, has quietly become a perfect holiday getaway. No football, no students, no problem! Plan a festive trip to Athens -- there are so many things to do this December to celebrate the holidays! In a season that some may feel has become too commercial and distant from the true meaning of the season, whether that's Christmas, Hanukkah, Kwanzaa, it's a great time to focus on bonding experiences together with friends and family.
Here are some festive holiday events, activities and things to do in Athens this December:
Athens on Ice & Holiday Lights
Ice Skating in Athens: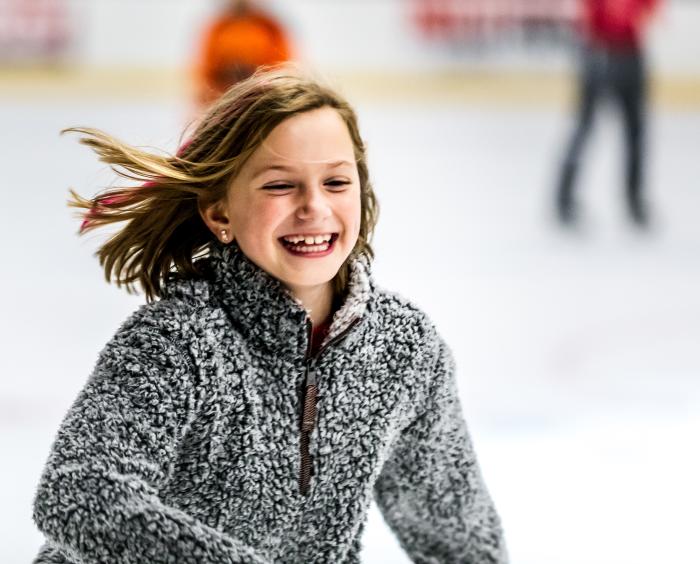 Grab the family and have some fun as ice skating returns to Athens! The indoor ice rink at Akins Ford Arena at The Classic Center is the largest in the area -- it's National Hockey League regulation sized, with plenty of room for your best moves (or to have enough safe space to learn.) Ice skating in Athens has become a favorite winter activity for all ages. There are skates, and cute little seals to sit on, for even the littlest skaters. Head out to The Classic Center ice rink to keep the kids occupied during winter break from school, for a whimsical date night or couples night, a great outing with a group of friends, and even a fun activity for larger groups like a holiday office party, church group, sorority and fraternity social, and more.
Winter WonderLights: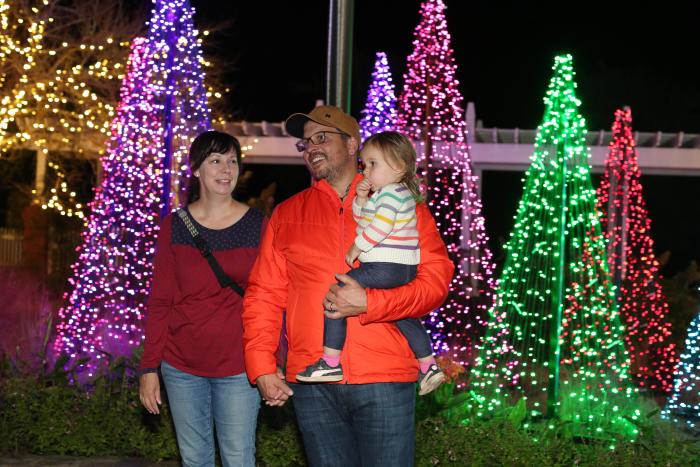 Athens' newest holiday activity is Winter WonderLights. The State Botanical Garden of Georgia at UGA is transforming this holiday season into a glittering winter wonderland of lights. The walk-through light show extravaganza features 11 illuminated displays along a half-mile path that is certain to delight and inspire. Meander with your family and friends and create magical memories among twinkling displays, colorful decorations and a mesmerizing multi-colored light tunnel. The inaugural Winter WonderLights show will include a Garden of Delights, Candy Cane Lane and Cone Tree Plaza, among other magical features.
Lighted displays will delight children and adults from 5:30 - 9:00 PM every evening Dec. 1, 2021 through Jan. 9, 2022. The Alice Hand Callaway Visitor Center will be transformed into a holiday market, where guests can shop for gifts and souvenirs. Refreshments such as cookies, s'mores, bottled water, hot chocolate and coffee will be available throughout the light show.
The half-mile trail will take from 45-60 minutes to complete and is fully ADA accessible. Tickets are $15 each, free for children under age 3, and must be purchased online in advance. Winter WonderLights is presented by the University of Georgia.
Athens Holiday Events Calendar
Holiday Markets in Athens
Athens' amazing creative community is on full display at holiday open houses and artist markets. Local Athens holiday markets are the perfect opportunity to find truly personal gift ideas. After all, you'll find many of Athens' talented artists all in one place!  You'll also be supporting local artists and makers in this tough year, while being able to browse outdoors, enjoy a festive atmosphere, AND avoid shipping costs and worries of delays.
 Grab your partner, mom, daughters, sisters or friends and start a tradition of spending time together at a local Athens holiday market together to pick out gifts for Christmas, Hanukkah, Kwanzaa, or just because!
Here are just a few of the many Athens holiday markets.
The Small Business Saturday Holiday Fair at Athentic Brewing Company will commence for the second year on Nov. 27. 
 
The Athens Farmers Market Holiday Artist Market will be back on Small Business Saturday, Nov. 27.
 
Another option is the Beechwood Holiday Market, each weekend Nov. 26 through Dec. 12 , which promises fun for all ages including a Christmas tree farm, hay rides, fire pits to roast smores and a live ornament and craft station. There will also be a holiday village complete with seasonal food fare, shopping, holiday vendors and Santa's post office.
 
The much-anticipated return of the Indie South Fair's Holiday Hooray outdoor market Dec. 11-12 will be back at its original location on Clayton Street in downtown Athens. Beyond finding thoughtful gifts, browsing through an outdoor holiday market is a great idea for spending time together with sisters, girlfriends, or a mother-daughter day out.
 
Check out our blog feature for a full roundup of Holiday Markets in Athens and our events calendar for other holiday events!
We've got even more ideas in our Athens Holiday Gift Guide!
Christmas Concerts & Performances: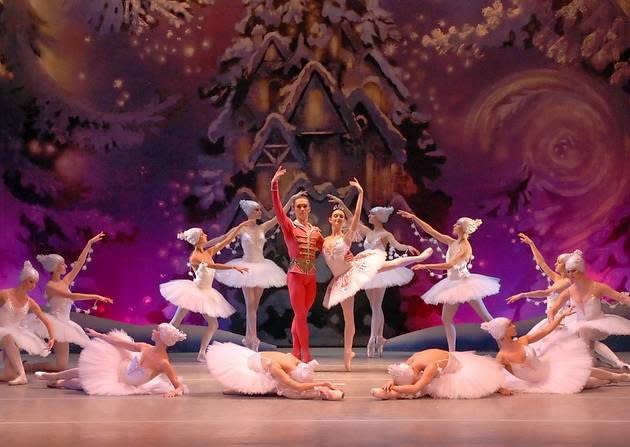 If you're looking for a Christmas concert, holiday music, or The Nutcracker, look no further than Athens, because we've got them all. This year's lineup of holiday performances is top notch:
At The Classic Center:
 Dec. 7: Irish Christmas in America features top Irish music, song and dance in an engaging performance rich in humor and boundless energy. This family-friendly performance features lively instrumental tunes on fiddle, flute, uilleann pipes and harp, along with thrilling Irish old-style dancing.
Dec. 18-19: The Nutcracker  Enjoy the beloved holiday fairytale that follows a young girl's journey through a fantasy world of fairies, princes, toy soldiers - and an army of mice! Set to Tchaikovsky's beloved score, you'll here favorites like "Waltz of the Flowers," "Dance of the Sugar Plum Fairy," "Waltz of the Snowflakes," and more! Performed by the State Ballet Theatre of Ukraine.
Dec. 21: Grammy-winner John Berry returns for the 25th year with his uber-popular Christmas Songs and Stories concert. Berry's rendition of O Holy Night will stir your soul and give you goose bumps!
Know Before you Go: The Classic Center's safety protocols.
At the UGA Performing Arts Center:
Dec. 7 & 8: The house of swing comes alive in Athens when the Jazz at Lincoln Center Orchestra with Wynton Marsalis brings this beloved New York holiday tradition to UGA Presents for the very first time! Featuring soulful, big band versions of the season's greatest classics, Big Band Holidays is a joyful, uplifting program starring 15 of jazz music's leading musicians.
Dec. 14: Georgia Children's Chorus: Make the Season Bright
Dec.18: One of the world's most admired and successful vocal ensembles (and an Athens favorite!), The King's Singers have performed in Hodgson Concert Hall numerous times since the group's first appearance during the Performing Arts Center's inaugural season. The beloved British sextet makes a highly-anticipated return with a program of Christmas favorites from all over the world, alongside lesser-known gems and new surprises.
Dec. 21: Following his acclaimed sold-out performance in Hodgson Concert Hall two years ago, Ricky Skaggs returns to UGA Presents with a special program of holiday hits, bluegrass style: Ricky Skaggs and Kentucky Thunder Bluegrass & Christmas!
​
Athens Staycation and Friends & Family Packages & Offers
Wondering how to share the holidays with friends and family, and do it safely? Rather than crowding everyone into one home, consider booking a local Athens hotel room or suite to provide more space for your visiting friends and family to spread out. Athens is typically blessed with fairly mild weather in December, meaning families and friends can still gather together at a local park for outdoor activities and a picnic meal. This is the year to get creative and start some new traditions!
Athens hotels have made these special offers for locals hosting friends and family for the holidays or seeking an Athens staycation for themselves.