First in a new series of profiles of local Athenians who contribute to our town's creative energy!
Marti Schimmel is the owner and head chef of the popular Athens restaurant and catering business Marti's at Midday. Known for its Southern-style dishes such as succulent chicken salad, pimento cheese, and heart-warming gumbo, Marti's delicious food paired with a cheery atmosphere will create an experience everyone will enjoy.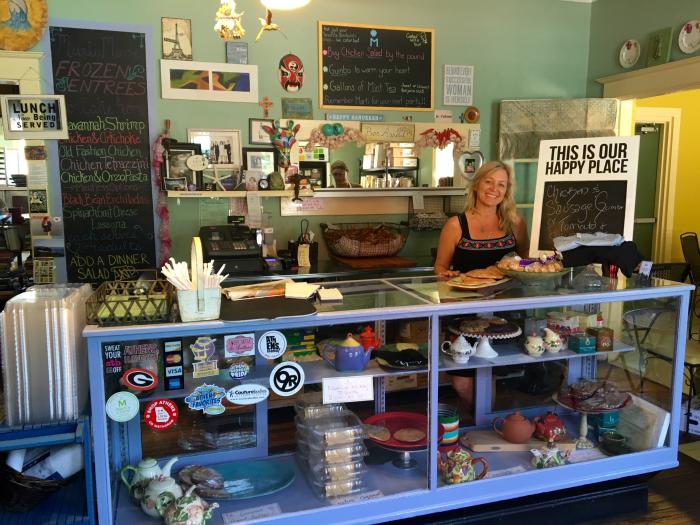 Meet Marti Schimmel:
Born and raised in Athens-Clarke County, Marti is true-born Athenian as well as a UGA graduate. To say the least, she loves the Classic City just as much as she loves the Dawgs.
"I love everything about Athens," says Marti, "I love the diversity, the community, and the fact it's a small town with lots to do." 
Growing up, Marti got her initial passion for cuisine from her mother and grandmother. As a child, Marti would travel to Atlanta with her mother, trying various different restaurants and experiencing all of her foodie "firsts". Her first oyster, her first calamari, and many other unusual foods for a young girl were enjoyed in company of her mother.
"She was the original foodie"  Marti claimed.
This passion for flavor is what ended up fueling Marti's drive to follow her dreams and start a restaurant of her own. Martha Schimmel, Marti's grandmother, also helped fuel this flame, being another huge cooking inspiration, as well as her namesake.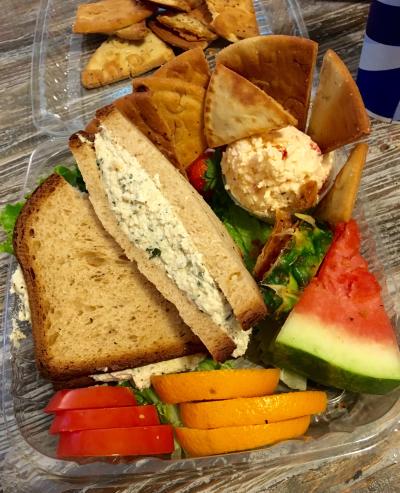 While being a chef and owning a restaurant had always been Marti's dream, the path to get there started out slow and steady. Right out of college, Marti side-tracked from that dream and worked as a flight attendant for a year before moving to Boston and starting her culinary apprenticeship. Immediately after, Marti made her way back to Athens, and started her first catering business, Gourmet to Go, almost 20 years ago. 
"I have always loved restaurant work," says Marti, "I like being able to employ others and grow close to my employees in a family-like setting." 
After a few short years of building her name and helping coordinate Taste of Athens, Marti was able to open her well-known café "Marti's at Midday," and it has been thriving ever since.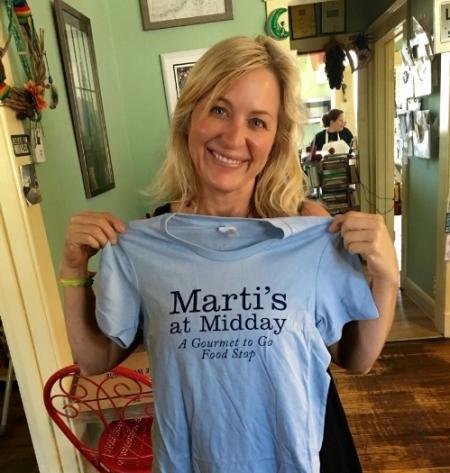 Stop by for a visit!
Walk inside the brightly painted Marti's at Midday and be greeted by friendly workers, sweet smells, and the rocking sound of some of Marti's favorite bands, such as Dave Matthews and R.E.M. Marti's menu itself is something to take note of, with dishes named after some of her dearest friends and beloved employees. Some of these friends have been alongside Marti for 20 years, and their pictures hang proudly on the café wall. Even employees have made the cut with their own menu items, as a thanks for their hard-work and dedication.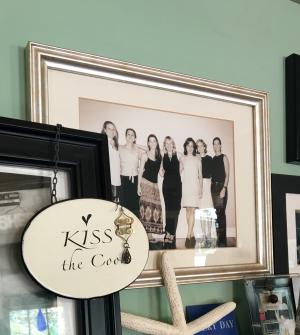 "Athens, Georgia: where people are real, days are full and rich, and life is extraordinary" - Marti Schimmel.
Marti's ideal weekend in Athens: 
Friday
- Start off your day with some Marti's of course! But make sure to make it in on Friday, because Marti's is not open on weekends! (catering only)
- Take a walk through downtown and through campus
- Sip on a local brew at Terrapin! While Marti herself does not drink, she recommends the fun atmosphere! 
- Indulge at dinner at Last Resort
Saturday
- Enjoy breakfast at Ideal Bagel
- Take a Bikram yoga class -"the BEST yoga studio in the country" says Marti
- Take a walk around the West Broad Street Farmers Market (open on Saturdays!) 
- Visit shops downtown! Plus, make sure to visit Avid Bookshop! 
- Enjoy an early dinner at The National
- People watching at The Manhattan, along with other bars downtown
Sunday
- Eat brunch at Mama's Boy
- Visit Ciné for a movie!