Athens bookstores are the perfect places to pop in to during any season! When the sun is shining, pick a spot in the shade on UGA's North Campus or soak in the sunlight in one of Athens' many parks and break into a new book. If rainy weather has you trapped inside, grab a cup of coffee, wrap yourself in a blanket, and cozy up with a new read. Whether you're a hopeless romantic or a history buff, a classics lover or a sci-fi fanatic, you're sure to find a page-turner you can't put down at one of these Athens bookstores. 
Avid Bookshop 
In 2011, UGA graduate Janet Geddis's dream of owning a bookstore became a reality when she opened her first shop on Prince Avenue. Over the years, this independent bookstore has now grown into a staple of the Athens community. Geddis and her bookstore have been recognized for the past four years at Bulldog 100, an annual event honoring the fastest-growing businesses owned or operated by UGA alumni. After years of success,  Although business is booming, Avid still embodies the charm of the Classic City through its rustic aesthetic and intimate feel.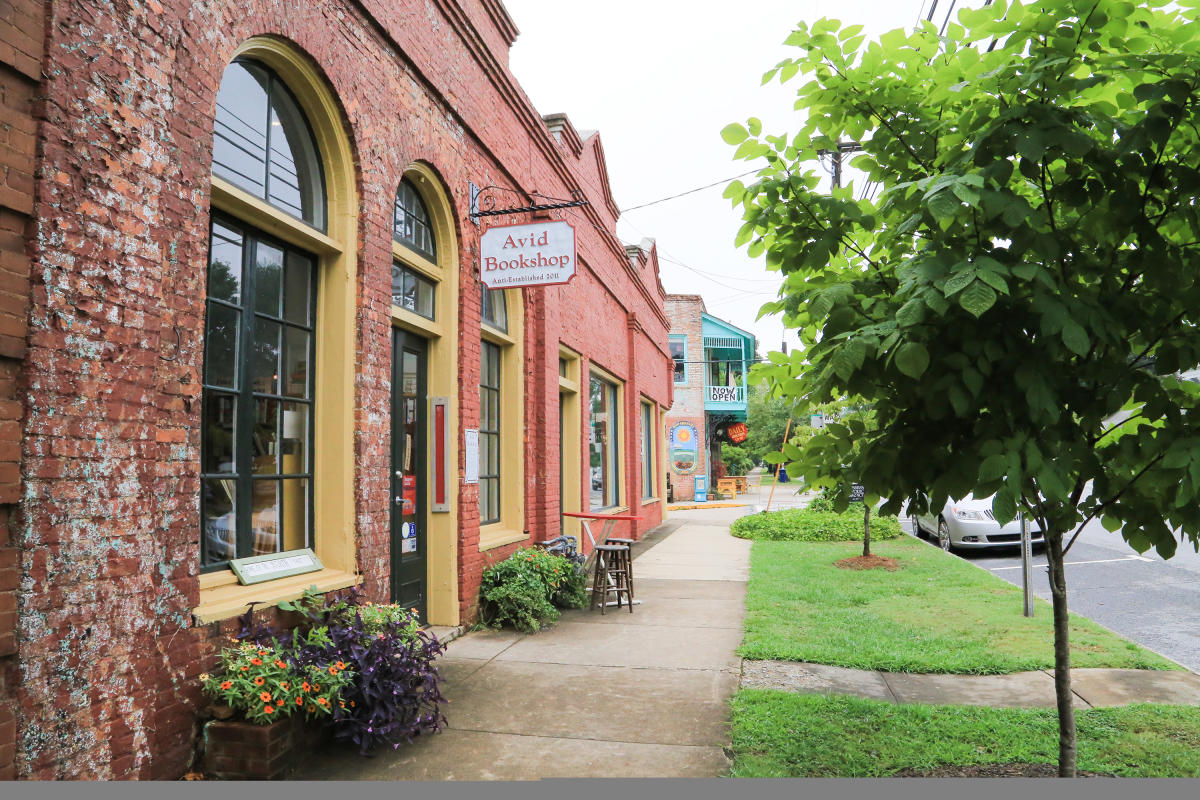 In December 2019, the Prince Avenue location, in the photo above, closed its doors.
If you are interested in getting more involved in the literary world, Avid Bookshop often hosts authors for book signings and readings at local venues like Ciné and The Foundry. Stay on the lookout; you never know when your favorite author will show up in Athens!
Avid Bookshop in Five Points
In 2017, after years of success and support, Avid Bookshop expanded into a second location at Five Points. Conveniently located near the University of Georgia's campus, this bookstore attracts both college students living in Athens and visitors stopping into town. While this location is larger than the previous Prince Avenue location, it still elicits the same warm and welcoming environment as the original through its bright, colorful interior and friendly staff.
Thrill-seekers and sleuths-in-training get your bookmarks ready; Avid Bookshop at Five Points devotes an entire section to mystery and thriller books. Brush up on your Athens trivia with a book from the local shelf, a section unique to this location and dedicated entirely to local books. This area features texts about the Classic City as well as literary works by Athens authors. If you can't wait until you get home to start reading, head across the street to Jittery Joe's and sip some locally-roasted brew while you flip through your new book.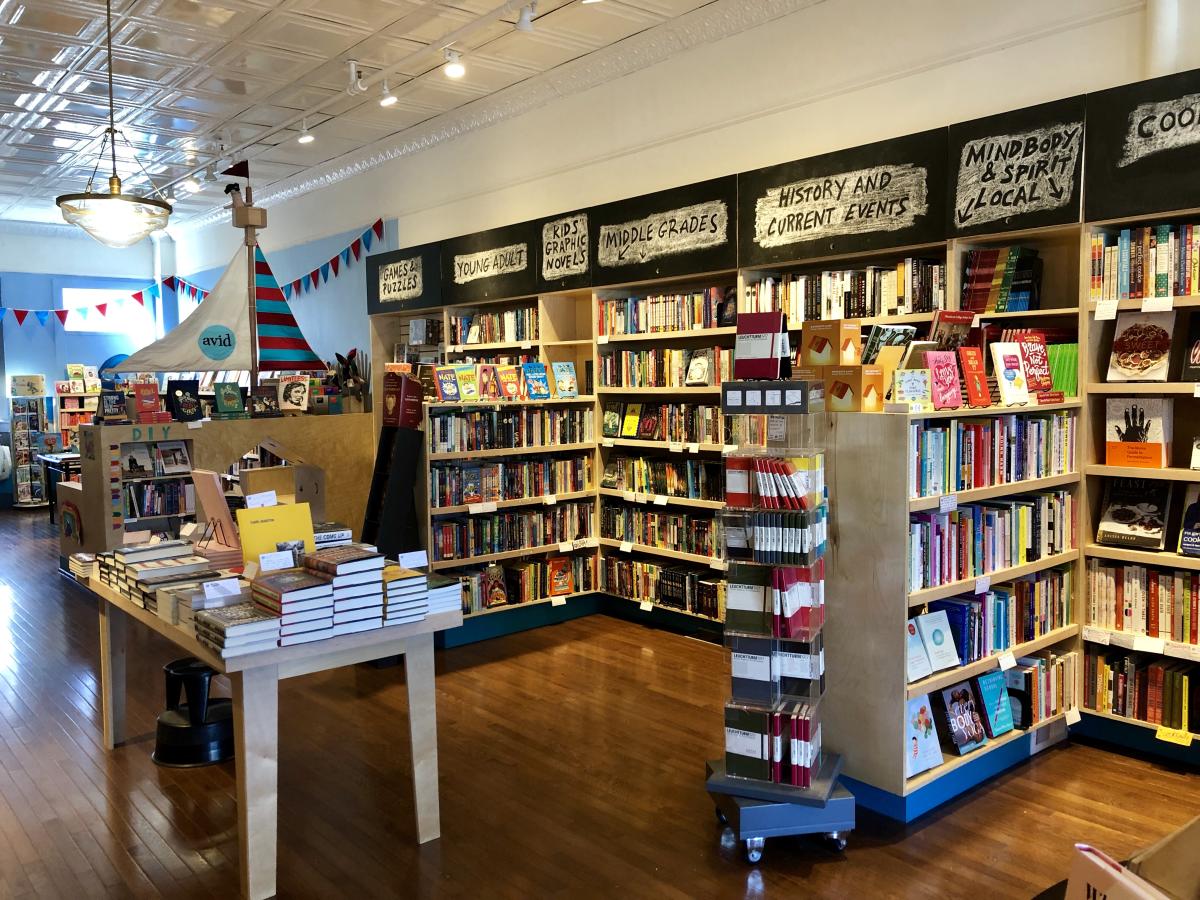 Like many places around Athens, Avid Bookshop brings a sense of community to all those who walk in the door. Their most original way of creating this inviting atmosphere is through their "shelf-talkers," found in both Avid locations. Shelf-talkers are small notes scattered around the shelves of the store and paired with a book. Each shelf-talker is hand-written by a member of the Avid staff who gives an honest recommendation and summary of the corresponding book.
Normal Books
Drive down Prince Avenue and one statue is bound to catch your eye: a metal dog standing tall and glistening in the sunlight. This dog sits in front of Athens' newest bookstore, Normal Books, which opened its doors in December 2018. The main factor that differentiates Normal Books from other booksellers is its pricing. They specialize in overstocked books, so most are priced at $7.99 or less. Their inventory contains popular books and best-selling authors, such as Malcolm Gladwell and Nora Roberts. Expect to find great reads for a great deal at Normal Books!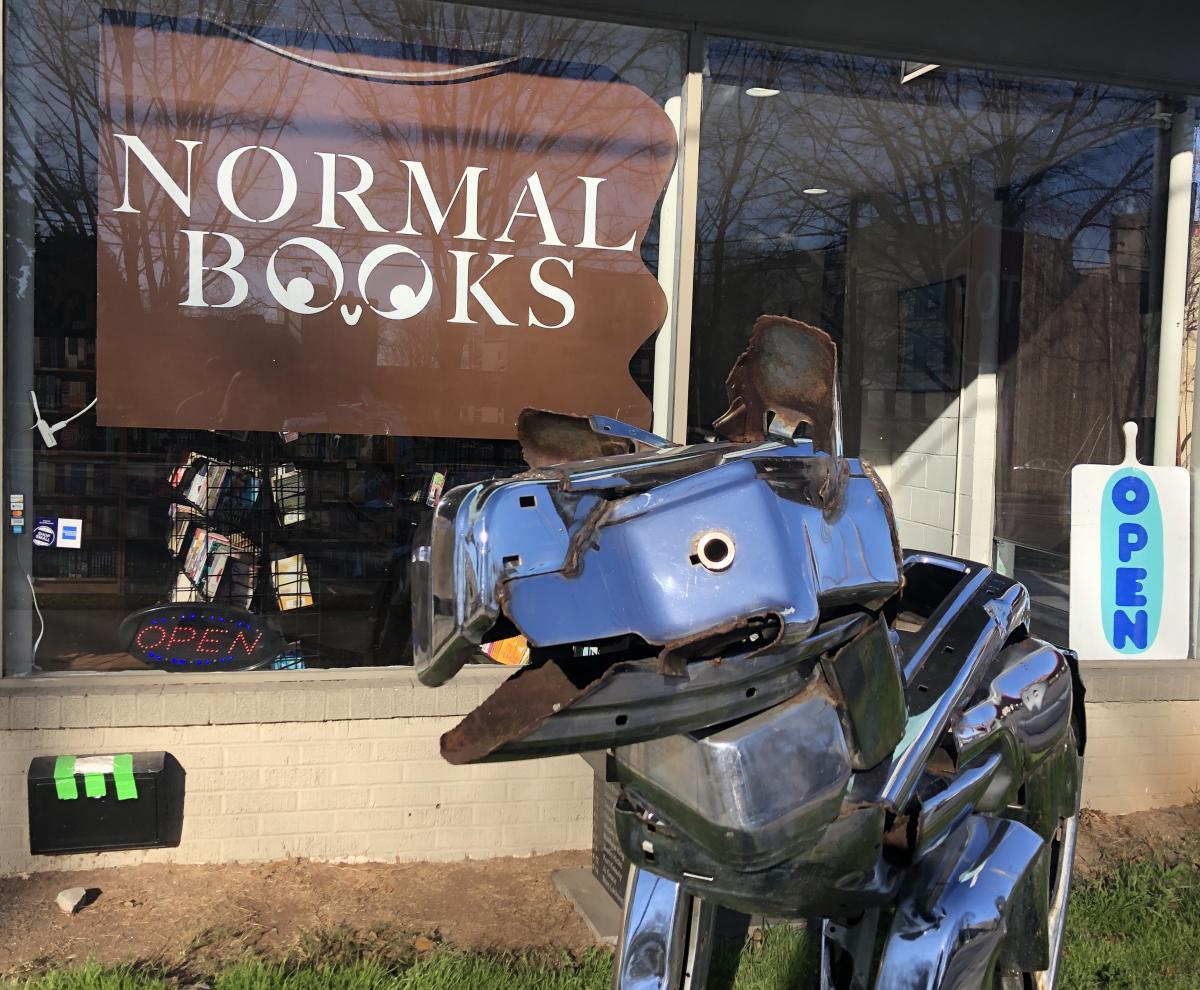 Even though this store has only been open for a few months, its shelves are already fully lined. From humor to history, memoirs to music, spirituality to self-help, and every genre in between, Normal Books has options to fit any readers' interests. Once you've selected your next great read, walk down the street and grab a treat to go from Ike & Jane Cafe and Bakery or Sips Espresso Cafe. Don't forget to pick up a complimentary bookmark after you make your purchase!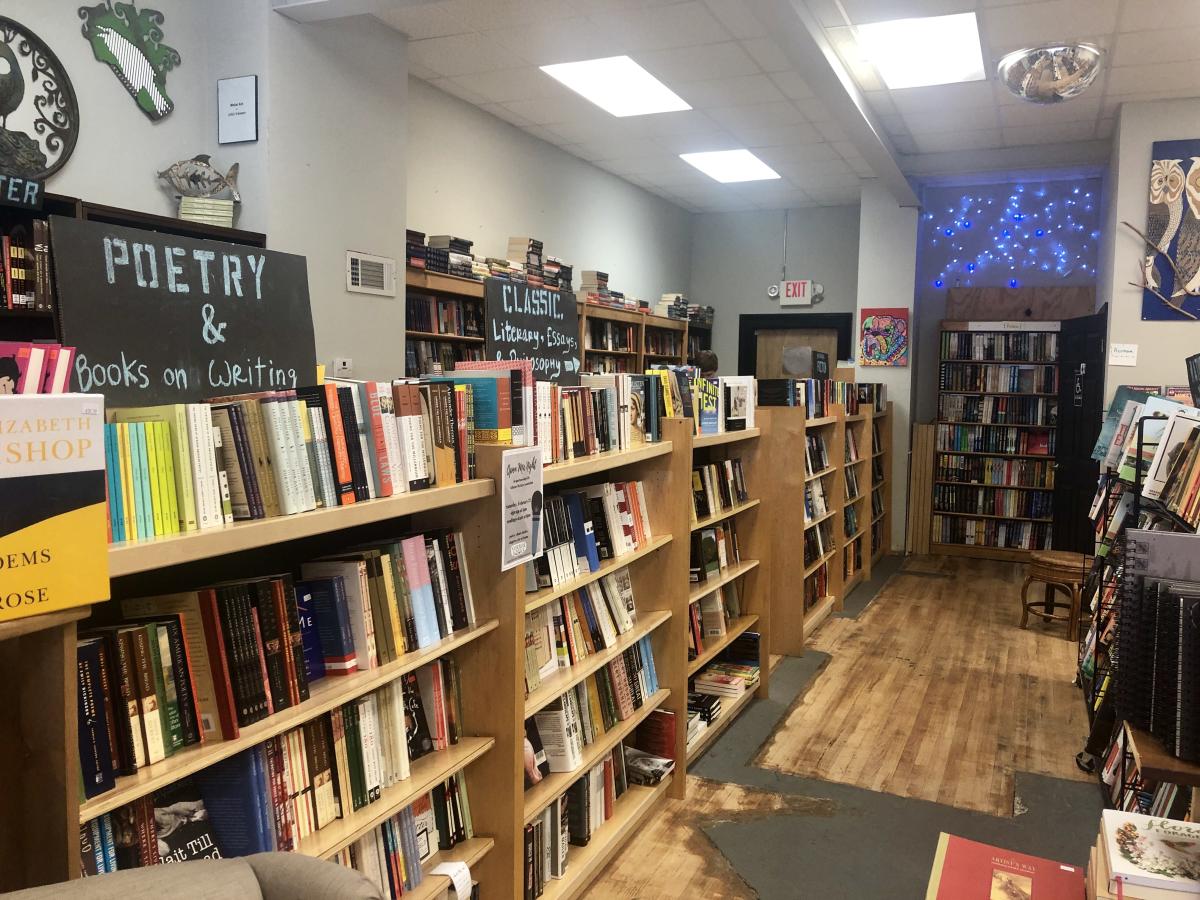 Front Porch Book Store 
Located about 20 minutes away, but still in Athens-Clarke County, is the cozy non-profit organization Front Porch Book Store. The books purchased at this store have been donated and are sold for only $1 - $3 and the proceeds of the book sales are being used for various projects related to the Library and the store. Even though most books are sold for no more than $3, children's books are sold for $0.25 cents. This is the perfect spot to purchase multiple books for summer reading. Bring a lawn chair or blanket when you visit the store this spring or summer for their Saturday concert series.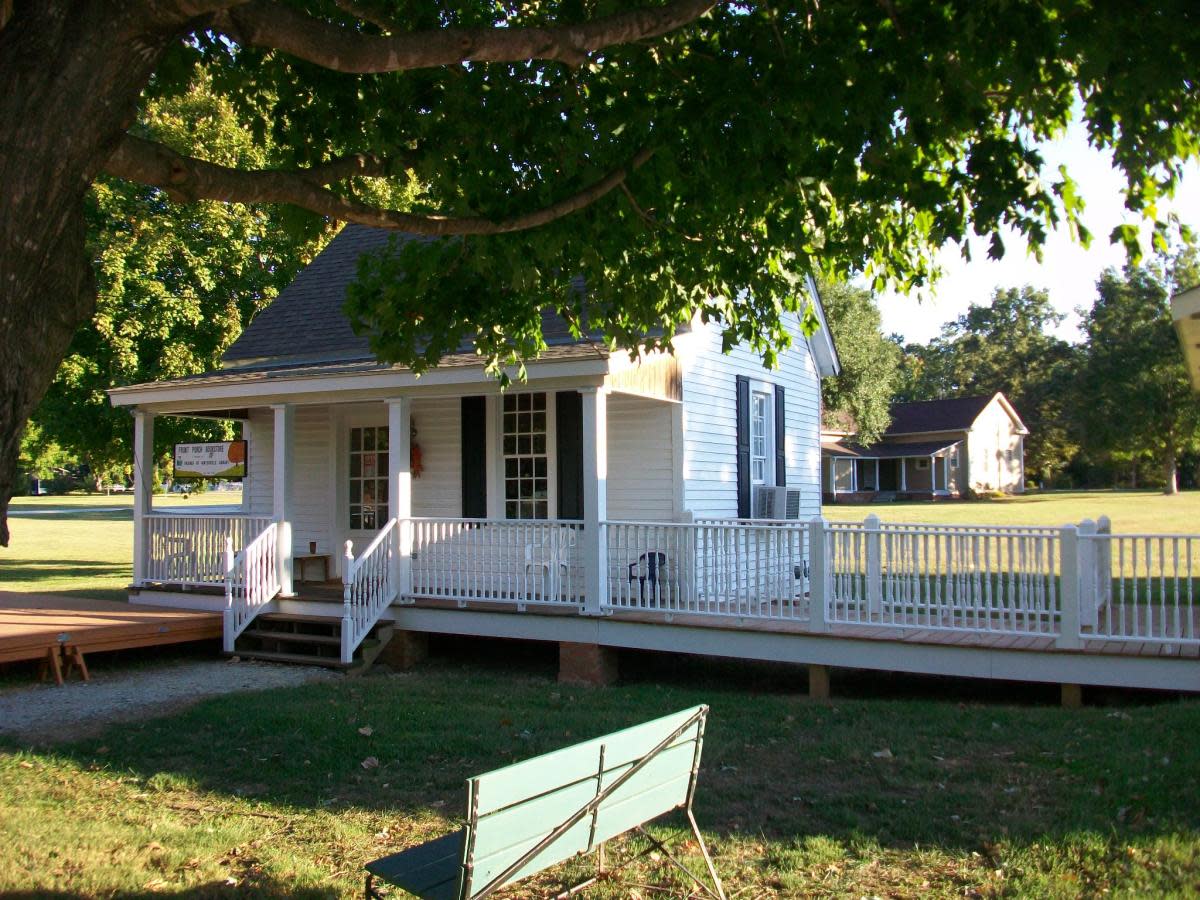 When visiting any of these bookshops, be sure to take photos and use the #VisitAthensGA or #AthensGA for a chance to be featured on our website or social media pages.
*This blog was originally written by Spring 2019 Communications Intern Kaleigh Wright, it has been updated by Communications Specialist Alvieann Chandler.