Check out a woman-owned business on your trip to Athens, especially during women's history month! Athens has a beautiful variety of entrepreneurs, each with their own niche talents and offerings. Make sure you sample all the ways to enjoy Athens, presented by the women of the Classic City.  Here are a few listed below! 
Where to brunch:
Mama's Boy
This locally owned and run restaurant is a local favorite hot spot for breakfast and brunch, owned by Alicia Segars and Cooper Hudson. Named one of "The South's Best Biscuit Joints" by Southern Living, the Mama's Boy menu includes their famous biscuits, a cinnamon roll roughly the size of your face and "Chocolate Cake for Breakfast!" Plus, they have vegan and vegetarian options. The first Mama's Boy location is near downtown Athens, and they have a second location on Macon Highway, which opened in 2016.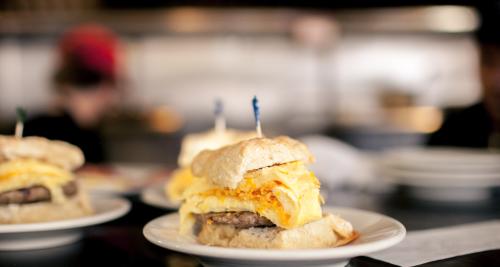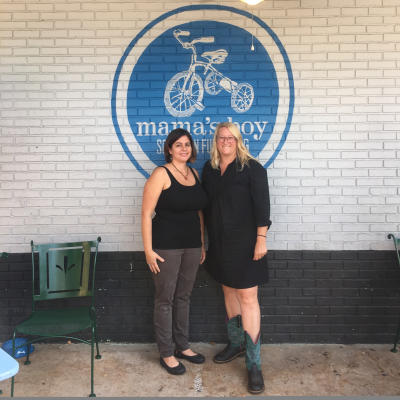 Heirloom Cafe & Freshmarket
This farm-to-table cafe and market, owned by Travis Burch and Jessica Rothracker, serves lunch and dinner seven days a week, plus brunch on the weekends. Heirloom was awarded the 2016-2017 "100 Plates Locals Love" distinction by the Georgia Department of Economic Development's Tourism division. The neighborhood restaurant is located in a former Amoco service station on the corner of North Chase St. and Boulevard and serves a wide variety of dishes prepared from local, seasonal ingredients.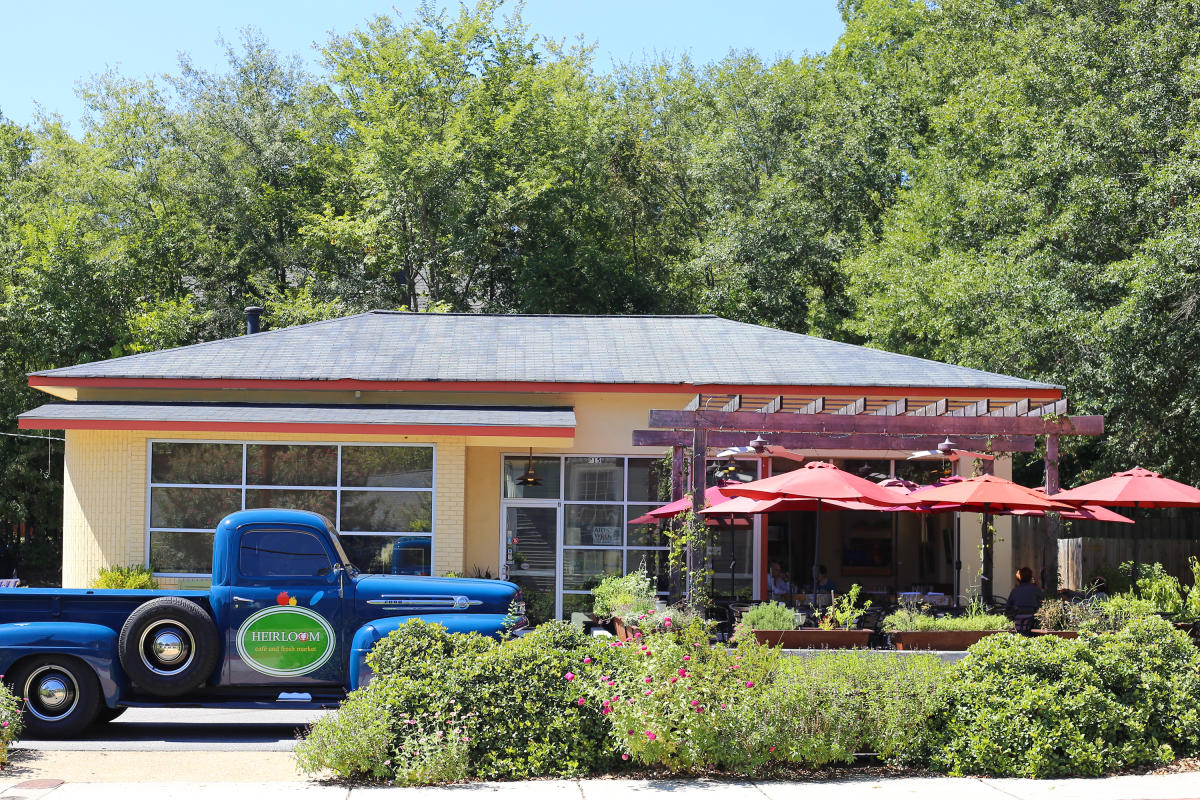 Where to lunch:
Donderos' Kitchen
Donderos' is a family collaboration between Tim Dondero, Anna Dondero and Andrew Pearson nestled in a beautiful old house on Milledge Avenue. The perfect place for lunch, a study break or to curl up with a latte and a good book, the restaurant and catering business specializes in international cuisine, so you'll never get bored with their menu. They offer different regional soups, salads and sandwiches daily including vegetarian, vegan and gluten-free options. International snacks, food items and ingredients are also available, along with frozen meals and desserts that you can pick up and enjoy at home. Touring Athens on foot? Donderos' offers a discount for walkers and cyclists of 5% off housemade items.

Rashe's cuisine
Rashe's Cuisine provides exquisite cooking based on owner Rashe Malcolm's Jamaican heritage. Using fresh, seasonal foods, preparing them with care and creating winning combinations to bring out the best flavors are techniques that Rashe from her Jamaican and African American cultures. Her love of food and family is reflected in every dish she creates. With flavorful entrees like curried chicken and jerk pork paired with Southern sides like mac and cheese, collard greens and rice and peas, Rashe's menu is a delicious feast for the senses.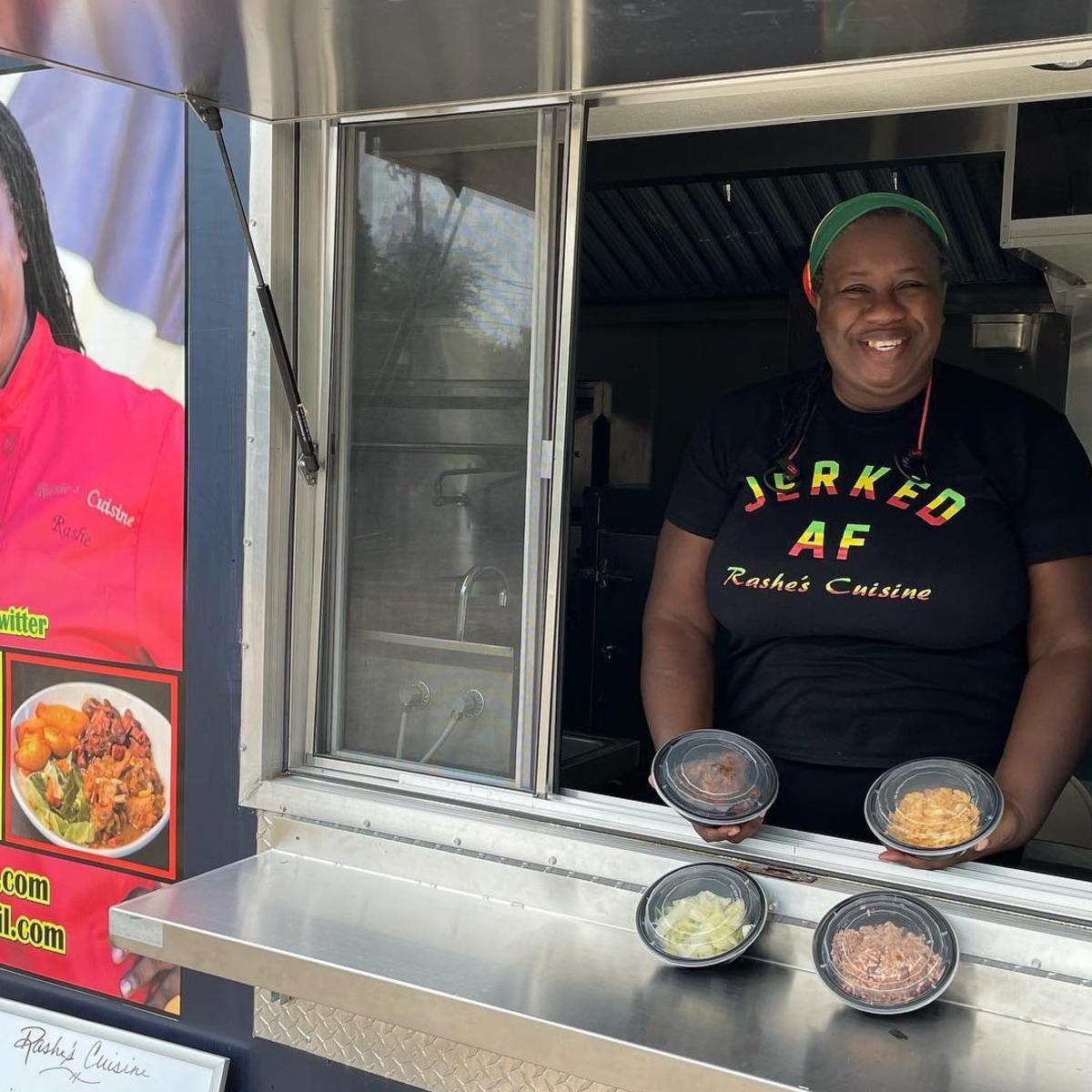 Where to have dinner:
home.made
home.made's menu gives a nod to owner/chef Mimi Maumus's New Orleans roots – including her spin on a muffuletta, with olive salad tapenade, and a shrimp po boy with pickled green tomato remoulade. A true story of hard work and perseverance, home.made has grown into the little business that did. Accolades include "Best Food" at Taste of Athens, and "Favorite Caterer" from Flagpole Magazine's reader's poll. Maumus' creative spin on southern classics includes her pickled deviled eggs, swanee bites (cheese straws sandwiched with pimento cheese, rolled in toasted GA pecans), cornbread polenta and pepper jelly candied pecans. And now, located in the smaller dining room that's always housed the home.made bar, Sidecar is the space that has been created for laidback evenings over small plates & craft cocktails (including alcohol-free options). The menu is separate from home.made's, but retains the inventiveness and attention to flavor-full experiences you'd expect from their kitchen. Learn more about Mimi in this Athens' Own post about her. 

Mannaweenta Ethiopian Restaurant
After years as a staple vendor at West Broad Farmers Market, Mannaweenta owner Haregu Bahtu opened her highly anticipated restaurant in 2015. The restaurant serves Ethiopian and Eritrean food, including doro wot (a chicken leg simmered in butter and spices), yebeg alitcha (lamb simmered with vegetables, butter, ginger and other spices) and Mannaweenta lentil soup. The restaurant is named after Bahtu's daughter and sister.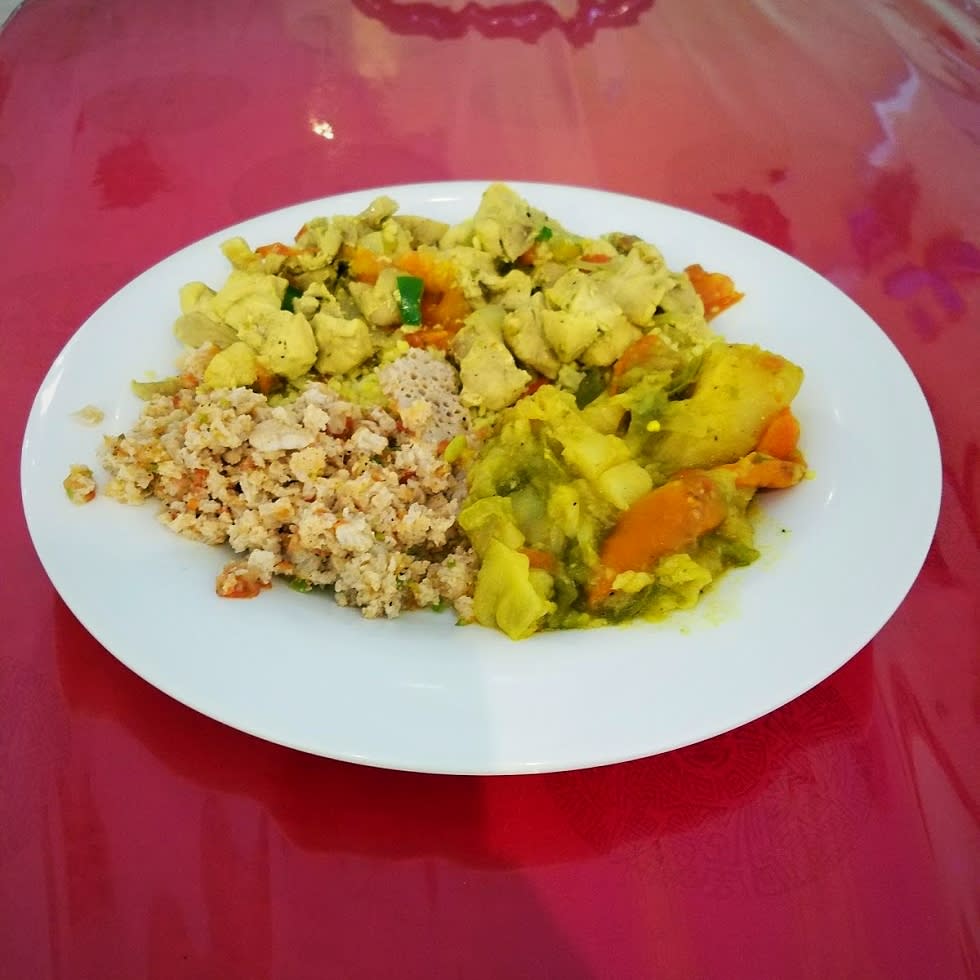 Where to Shop:
Avid Bookshop
In 2011, UGA College of Education graduate Janet Geddis started a new chapter in her life with the opening of her bookstore, Avid Bookshop. This independent bookstore is now located in historic Five Points, and is a must-see in this walkable area of Athens. Offering a curated collection of books for every reader, plus gift items and regular community events, the staff at Avid creates an atmosphere and community that is quintessentially Athenian. For more on Janet, check out the Athens' Own post about her.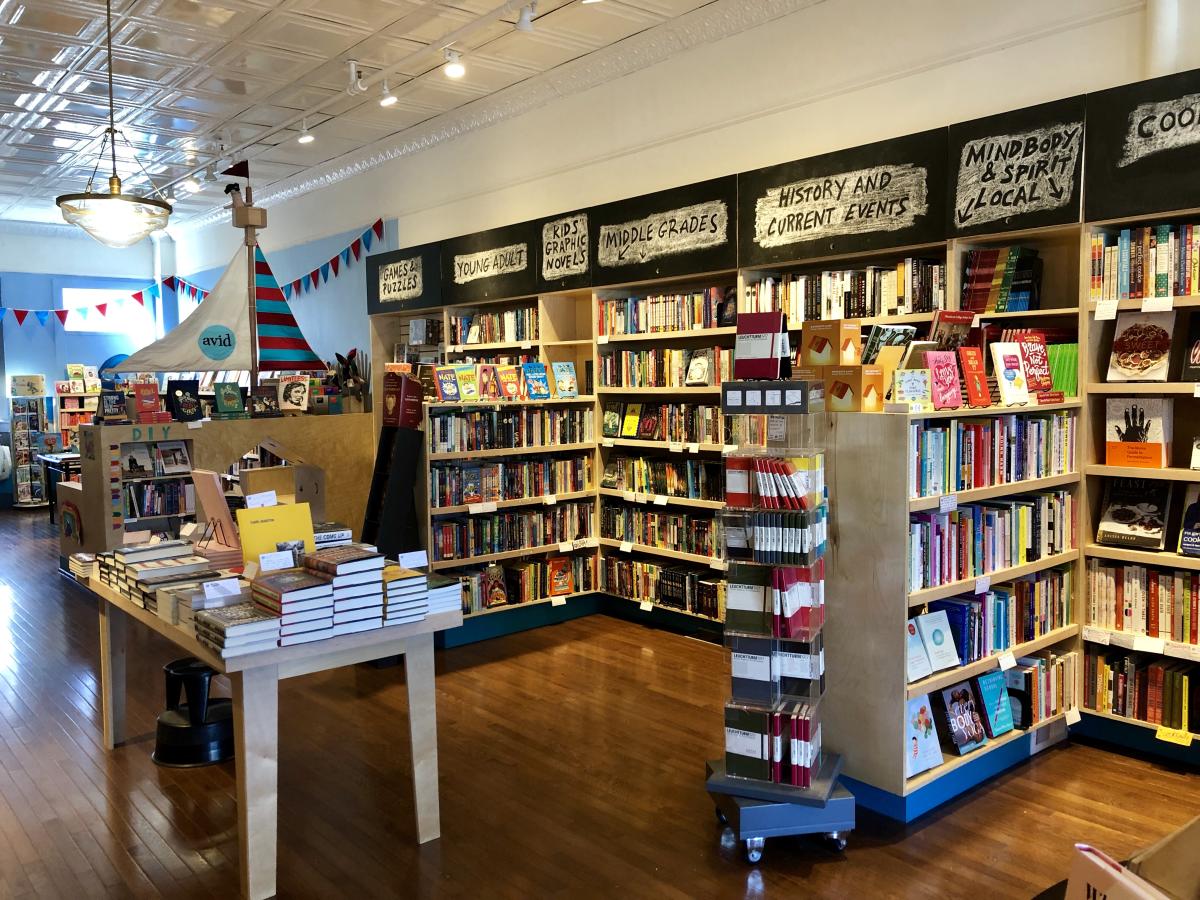 Community.
 When Sanni Baumgärtner opened Community in 2010, she wanted to create a space for comfort and creativity that promoted buying local, sustainable goods. Sourcing items from over 50 local vendors, Community offers a variety of sustainable fashion options, handmade soaps, chocolates, jewelry, paper goods and home decor. The shop also offers alteration services, sewing classes, personal styling and closet consultations. Community Service is Sanni's own in-house brand of redesigned vintage clothing in which she merges vintage fabrics and designs with current fashion. Sanni and her team work to update vintage clothing that, while not initially flattering, can still be reused to make beautiful, timeless clothing. Learn more about Sanni in this Athens' Own post.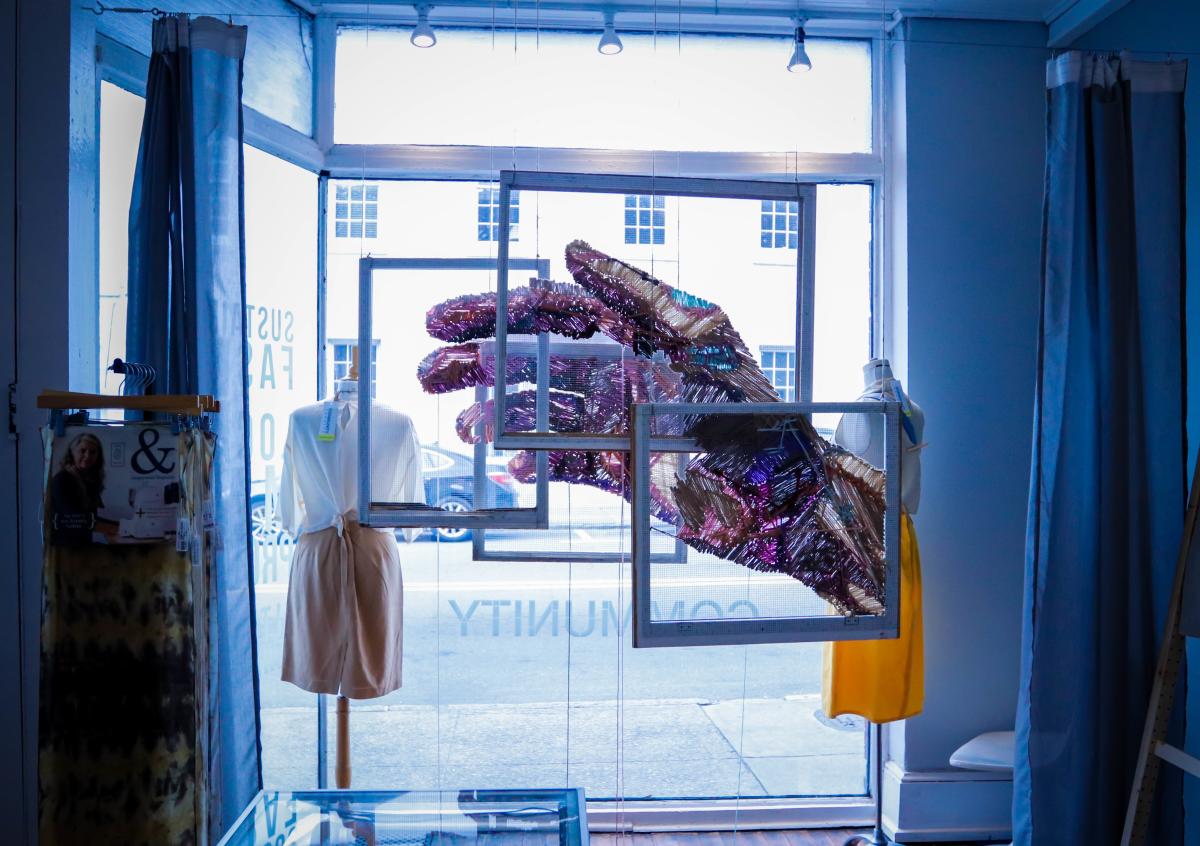 Chalises Heavenly Inspired
Owner Adrienne Chappell created Chalises Heavenly Inspired after experiencing years of skin issues and trying remedy after remedy. Eventually, she turned towards natural treatments, starting with oils from the Bible, thus creating Chalises Heavenly Inspired.  Adrienne sells handcrafted soaps and bath and body products, lovingly made with the best ingredients that skin craves. Chalises strives to educate and offer solutions to those who encounter skin issues without the use of harmful ingredients or harsh chemicals. Adrienne's products range from bath bars and shower steamers to silky body oils and sea moss products to make your skin glow.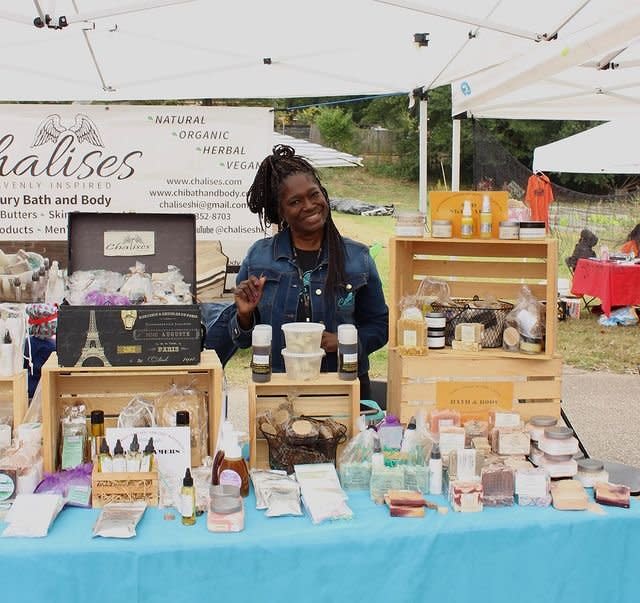 Indie South
Indie South began in 2006 when designer and maker Serra Jaggar began hosting multiple events throughout the year, ranging from large festivals to more intimate pop-ups, giving local makers an opportunity to come together to sell their goods, but Serra has been at the forefront of the modern DIY craft movement since opening her handmade-only retail shop, Remnant, in 2002. While those events and festivals are still a staple in the Athens arts community, a brick and mortar shop on Hawthorne Avenue now houses Indie South year-round. Serra is fascinated by found objects and the eclectic aesthetic and is driven by her passion for the idea that someone can benefit their community and succeed on their own terms doing what they love.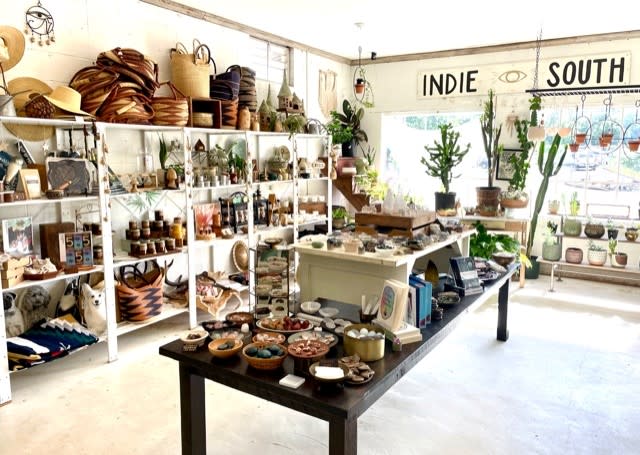 Where to Play:
ARTini's Art Lounge
Kate Cook has loved painting and drawing for as long as she can remember. As soon as she could hold a pencil, she was drawing. After years of formal instruction, including a stint in Tuscany, Kate opened ARTini's in Athens in 2011. ARTini's is a uniquely Athens Paint & Sip studio. Great for any skill level, ARTini's offers evening painting sessions where you can relax with your friends, perhaps enjoy some libations and create your own masterpiece. For Kate, who has had work featured throughout metro Atlanta, ARTini's is a way to incorporate relaxed fun into art. Kate loves bringing creativity to people who think they cannot create art and working with first-timers or regulars to make something beautiful. Kate claims, "Even if they are really nervous coming in 15 to 20 minutes into the process, they have taken ownership of that canvas," said Kate.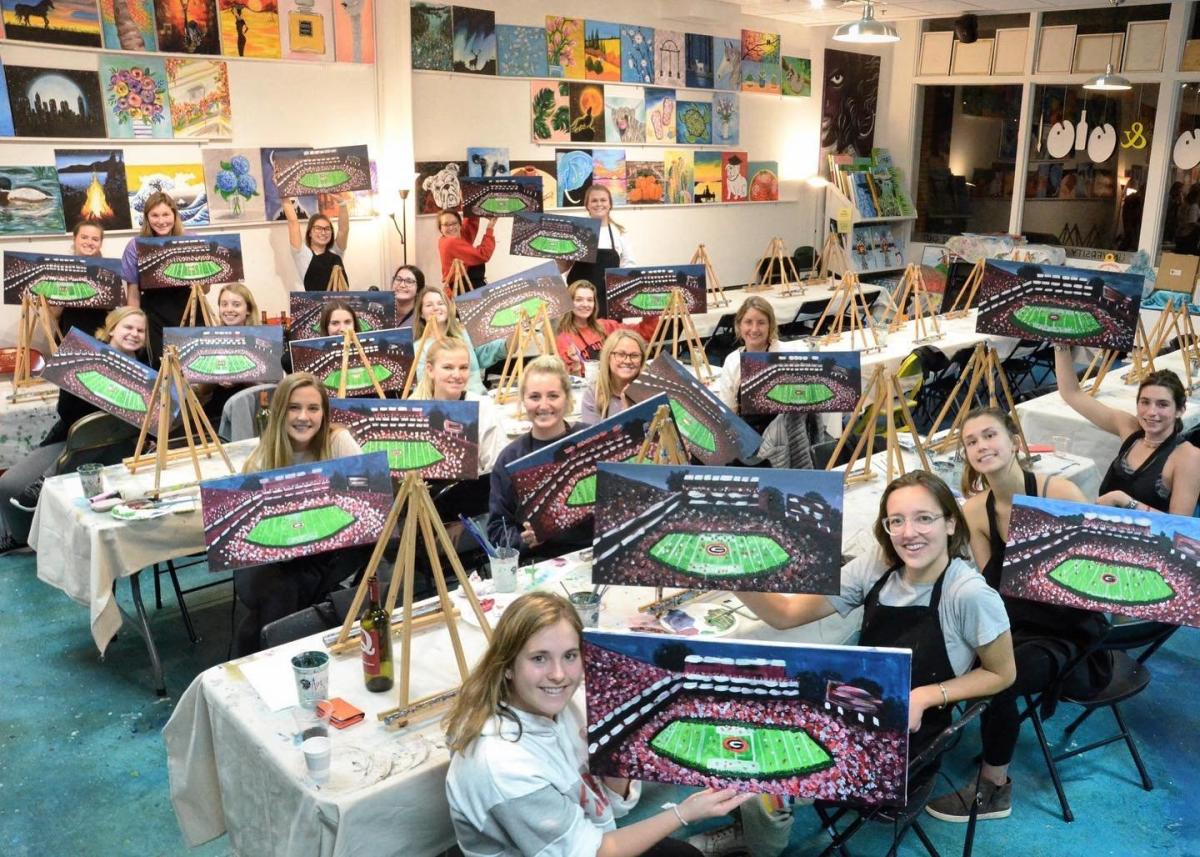 Escape the Space
 Escape the Space is a family-owned escape room site, and their unusual approach to interactive and engaging experiences provides the perfect opportunity to connect with others.  Andrew and Alicia Brasher fell in love with escape rooms after experiencing them for themselves, and in 2014 the couple decided to create the opportunity for fun, interactive puzzle experiences right in their town. Escape the Space is designed as a real-life escape challenge. Adventures involving missing plane tickets, double-crossing partners and raging house parties, will tantalize your mind and confuse your senses.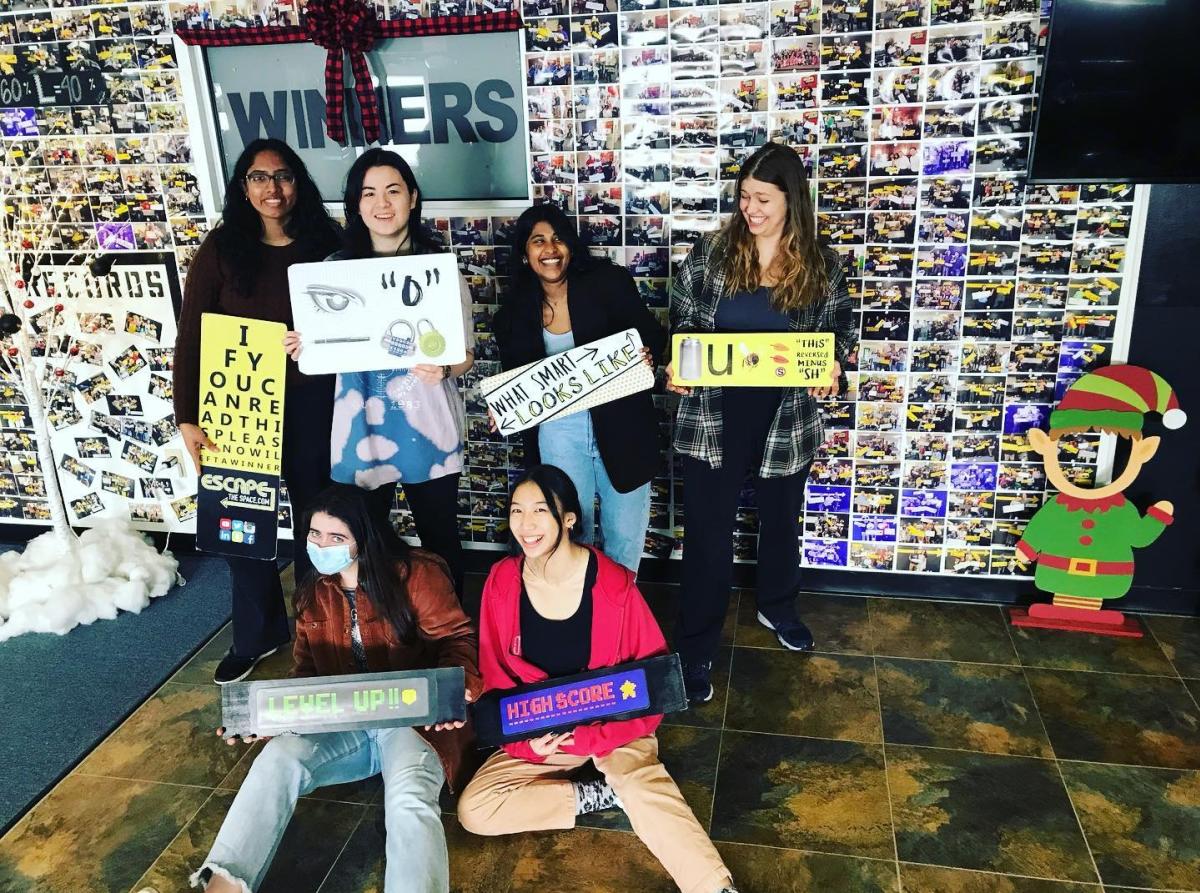 Be sure to snap a picture when visiting any of these businesses, and tag your photos with #VisitAthensGA or #AthensGA for a chance to be featured on our social media.
Want to see more of what the women-owned places in Athens have to offer? Check out our full Women-Owned Businesses page.