With the weather warming up, finding a place to stay out of the sun can be a bit of a challenge. Luckily, Athens, Georgia has plenty of places to escape the heatwaves of the blazing sun and find a cool breeze. There are lakes, pools, parks and cool drinks that are sure to make the hot summer days just a little cooler.
Sandy Creek Park
Take a refreshing swim or boat ride when visiting Sandy Creek Park. Lake Chapman is sure to help with the heat and provide a great place for some fun water activities, such as boating, swimming, fishing and much more! Visitors can also rent a canoe or kayak at the park to take out on the water until Labor Day weekend. A day on the lake is sure to make for a great summer vacation.
Memorial Park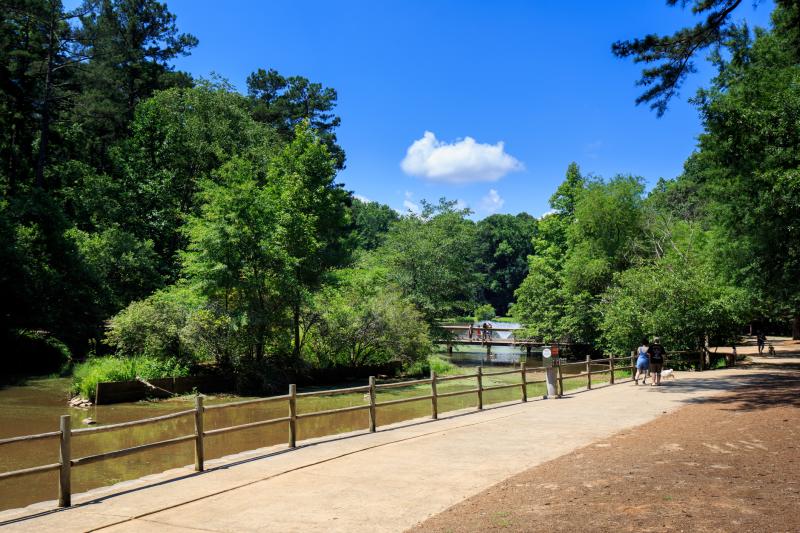 Travel to the zoo, go swimming and fishing all in one location: Memorial Park. Take a dive in the pool for just $1 or come learn about the zoo animals that live in Bear Hollow Zoo. Bring your furry friend out for a day in this shady park and enjoy the cool breeze of the trees, while you relax in a cool space. 
Delicious summer treats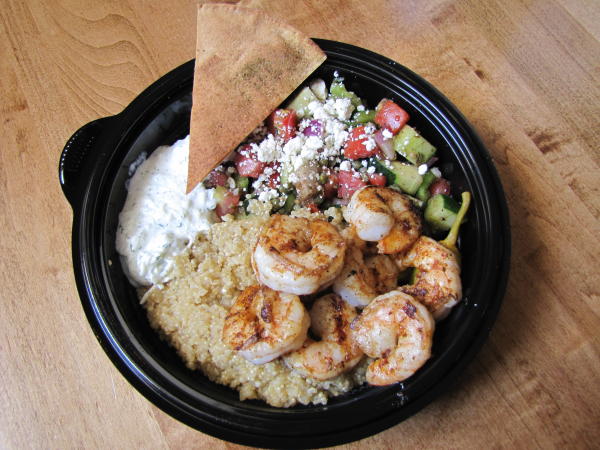 There are also plenty of restaurants for you to enjoy a tasty meal or a cool treat. Park your car and walk to Alumni Cookie Dough to try their Dream Cream, a scoop of ice cream and a scoop of cookie dough mixed together in a marble slab. Zombie Coffee and Donuts are also serving up some cool treats with ice cream made with liquid nitrogen. For our guests who are a little older, stop by Last Resort Grill to try their Grenache Blanc Sangria, made with strawberries from Williams Farm, fresh lemon juice and simple orange syrup. Tazikis is offering a summer quinoa bowl inspired by the authentic flavors of the Mediterranean with a choice of meat kabobs. These are just a few of the summer dishes and treats available this summer, but there is plenty of other tasty goodness at other restaurants throughout the city.
Grab a cool brew
Stop by one of the breweries to escape the heat and taste some of the delicious brews of the Classic City. This summer have a #TropMoment at Creature Comfort and taste the brew that is featured in the new Avengers: Endgame movie. Plus, take a look through the local Athens Farmers Market every Wednesday. Enjoy a Luau Krinkles or Panama Krunkles at Terrapin Beer Company with friends for only $3 a pint every Sunday. Plan for a night of karaoke and live music during the summer nights at Southern Brewing Company. If you want more fun, venture over to Akademia Brewing Company and try their beer with a delicious dinner. dishes. Finish off your summer brew tour with the grand opening of the newest brewery Athentic Brewing Company and enjoy a self-serve beer wall. 
Cool art displays
Athens, GA is definitely an art city and the public art scene is only growing. It may be out in the sun, but a stop at the new Hot Corner Mural is a must. When there see if you can spot out some famous blues and jazz stars featured in the mural. The Georgia Museum of Art offers "Tours at Two" every week, providing guided tours of selected exhibitions. This is a great way to stay out the sun and in a cool air-conditioned space while looking at beautiful art displays. Learn more about the art to discover in Athens, GA by visiting our arts and culture page.
Don't forget to tag us on your Athens adventure for a chance to be featured on our social media pages using #VisitAthensGA.