Growing up in the South, I've learned that my best friends from May to August are cold drinks, AC, and any pool/lake/river that I can possibly jump in. Athens, Georgia has some great ways to relax and enjoy the summer months.
Water Spots:
Hit the Beach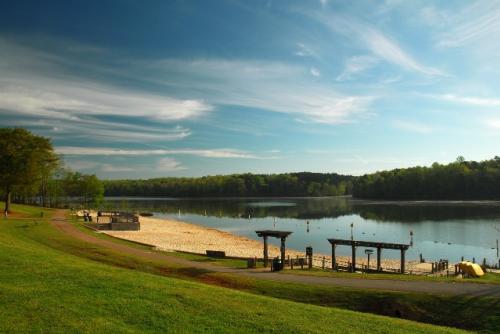 A beach in Athens, Georgia? Why, yes there is! Sandy Creek Park surrounds Lake Chapman and offers a full range of water activities. You can rent kayaks or canoes for just $5 per hour. Fishing and boating are also popular activities. If you are looking for a relaxed afternoon, bring a towel to lay out on the beach or wade in the water. The park entry is only $2 per person, well worth a fun day at the lake.
Splash Around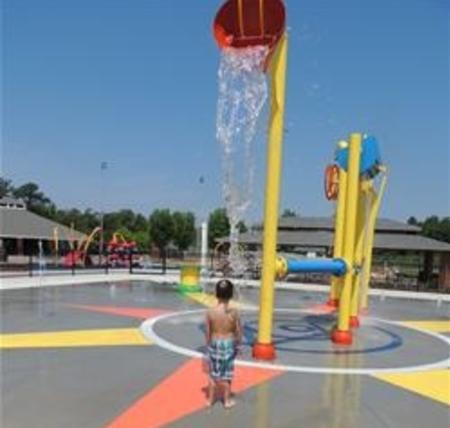 Spend the day pretending to be a kid at one of Athens' two splash pads, sure to make anyone's day a little brighter. With only $1 admission fee per person, this attraction is a super affordable day activity. The park is also big on helping the environment by filtering its used water and reusing it, so you'll feel like you're helping the Earth just by being there. Sunscreen is a must at Trail Creek and Rocksprings Splash Pads, so be sure to lather up!
Cool Pools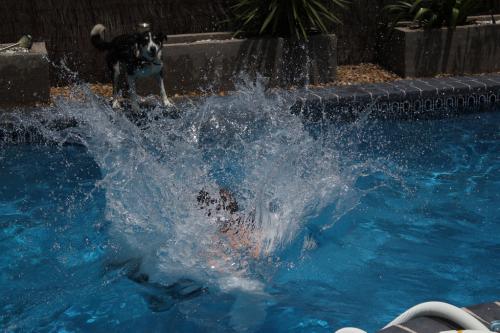 Jump into summer by heading to one of the five public pools found in Athens! Memorial Park, Lay Park, Rocksprings Park, and the East Athens Community Center are open Tuesday through Sunday. Bishop Park is open on weekends. What better way to spend your long summer days than chilling at the poolside, especially when admission is only $1 per person. If you are interested in being a pool regular, summer passes cost only $20 per person. Time to get your swim on!
Shady Spots:
Memorial Park's Bear Hollow Wildlife Trail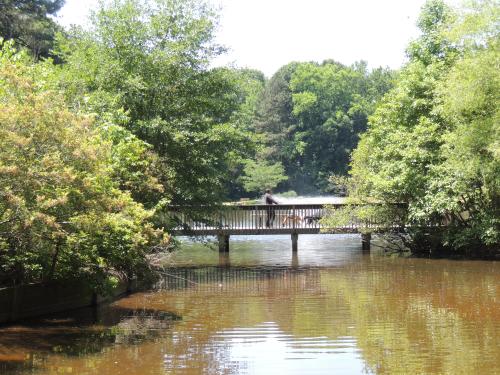 When the sun becomes too much, but you still want to enjoy the outdoors, head to Bear Hollow Wildlife Trail. The trees' leafy greens form a great canopy making it an excellent active, cool activity for the whole family. While you're there, make sure you check out the free neighboring zoo that houses a bear, colorful birds, sly crocodiles, and much more.
Refreshing Treats:
Insomnia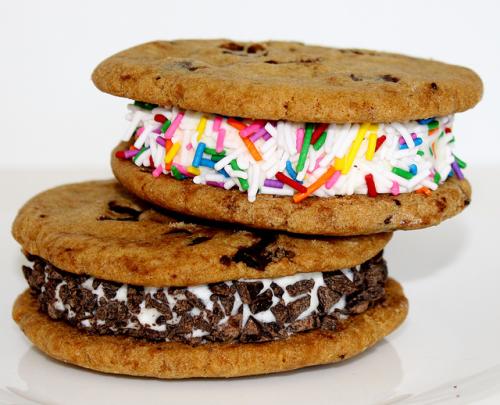 Known for their delicious, warm cookies, you probably wouldn't think about making a stop at Insomnia Cookies to cool off. However, Insomnia makes the most amazing cookie ice cream sandwiches (called wiches on the menu) that will surely make the heat more bearable. Along with your wich, you can also grab a nice, cold cup of milk to help wash down the yummy goodness.
Zombie Coffee and Donuts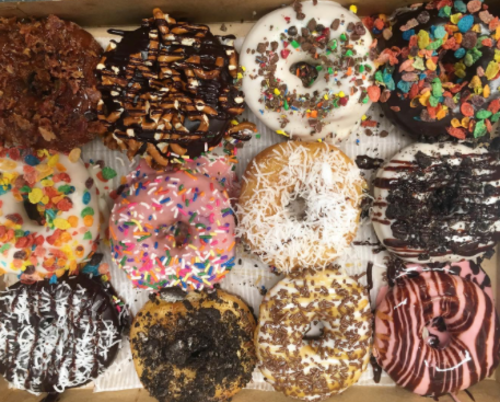 Cool off with a tasty cold, iced coffee in your hand along with a beautifully hand-crafted donut. Zombie Coffee and Donuts has become a favorite partly because of the custom donuts and also because of their mission to help the local community. Each month, three local causes are featured and customers vote for their favorite one. The group that wins the most votes will earn a percentage of monthly sales from Zombie.
Cold Brews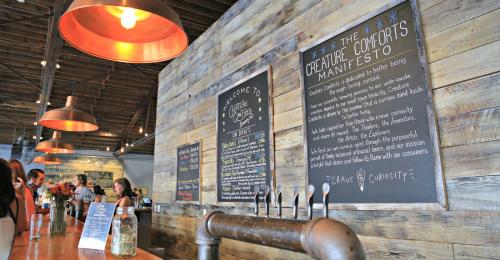 On hot summer evenings, be sure to stop by at one of Athens' most well-known breweries and enjoy a cold, craft beer. Creature Comforts is perfectly located downtown, making it a great destination for a pre- or post-dinner date with friends. They boast a full calendar of events. I especially love to Get Comfortable on Wednesday Nights where all proceeds from tours go towards the non-profit of the month. Be sure to also check out Terrapin Brewery Co., Athens' original brewery, located off of Newton Bridge Road, and Southern Brewing Company, Athens' newest addition, which are also crowd favorites.
Rainy Day Spots:
If the sun's not shining or you're ready for a break from the heat, be sure to stop by these indoor activities.
Rush Athens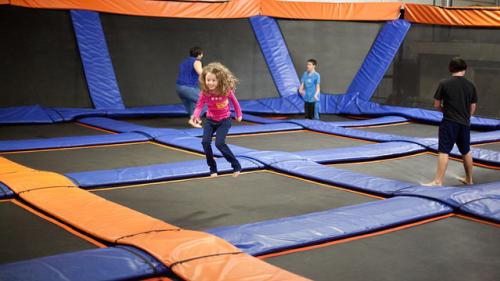 Come jump the day away at one of the largest indoor trampoline parks! Rush Athens is filled with so many fun activities, including a dodgeball court, foam pits, a slam dunk court, a battle beam, and the only Ninja court in Georgia. This rainy day hotspot costs $13 for an hour and $25 for two hours (per person). Your kids, although exhausted after an enjoyable day, will be begging you to go back! 
Showtime Bowling Center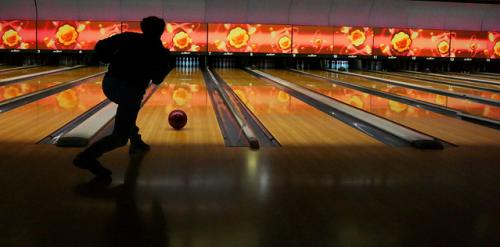 When you have time to spare, be sure to stop by the newly-renovated Showtime Bowling Center off of Macon Highway. This fun, indoor activity will be right up your alley because of its affordable cost and wide range of hours. Showtime has 32 lanes, a billiard and video game area, a snack bar, and conference/party rooms. Despite trends coming and going, you can always count on bowling to be a timeless activity for the family.
Summer Flicks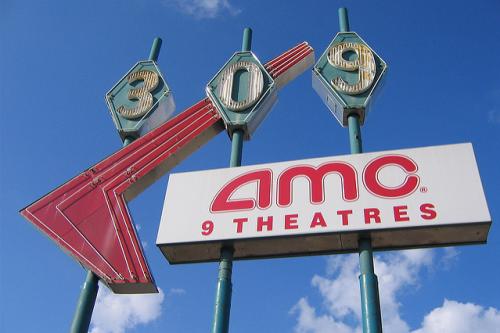 There truly is no better way to spend a rainy afternoon than cuddled up watching the newest film. Ovation Cinema 12, located off of Lexington Road, offers a top-notch dine-in movie experience. Customers can choose between eating their meal in the theater or in the Cinema's restaurant. You can also head to Cine, known for independent, classic, and documentary films or stop by Beechwood Cinema  where typically family specials are available during the summer months.
Active Climbing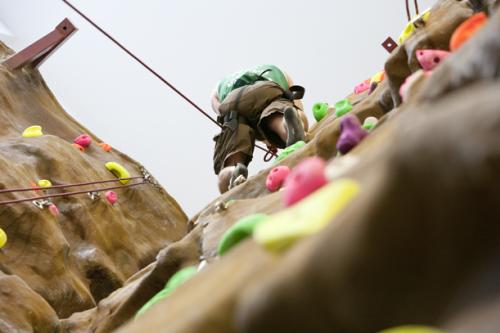 Seeking a thrilling afternoon? Look no further than Active Climbing! The instructors teach you all you need to know about pulling the ropes (belaying), the gear, and about how to climb. Family Night is on Fridays and Ladies Night takes place on Monday's so there are fun activities all week long.
Now you have all the essential activities for a refreshing summer day!  For more summer ideas, including the best in Athens music festivals, see our summer page. Stay cool, Athens!