After several away games, its finally another football weekend in Athens. With cooler weather, fall music, autumn festivities, and Georgia football, Athens has a wide selection of activities to get you into the season this UGA homecoming weekend. Cheer the Bulldogs on to victory with some of these exciting events!

1. This Friday, you wont want to miss the local music scene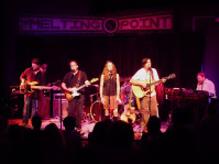 as Deja Vu performs at the Melting Point. The band is a Crosby, Stills, Nash & Young tribute group formed by veteran record producer John Keane in the Spring of 2010 and has been a hit in the Athens community. The super group is a talented mix of Athens musicians who perform set lists of crowd favorites such as Teach Your Children, Carry On, Southern Man, Love the One You're With, and many more. Walking distance from campus after the homecoming game, you won't want to miss the delicious food, fun atmosphere, and live music at the Melting Point! Doors open at 6 p.m.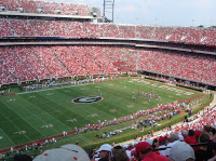 2. Join the Bulldog Nation for a beautiful Saturday of football and fun between the hedges this homecoming weekend! The bulldogs will fight to extend their six game winning streak against the New Mexico State University Aggies. Don't miss out on the game day and fall atmosphere in downtown Athens and the university's campus before and after the game. Happy homecoming!


3. On Sunday, the Athens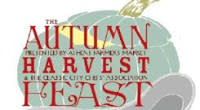 Farmers Market and the Classic City Chefs' Association present the Autumn Harvest Feast. The event features locally produced ingredients sourced from the Athens area for a truly amazing meal. Come share a family-style Sunday dinner and silent auction with local farmers, artisans, and friends to celebrate the Autumn harvest. The event begins at 4 p.m. and all proceeds benefit Wholesome Wave Georgia.


Still want more to do this weekend? Check out these other fall activities around town!

Are you a food expert? Come taste the competing Chili dishes at the 2nd Annual Charity Chili Cook-off! Multiple charities will submit their Chili into the contest in support of the Athens Area Humane Society and PAWS of Athens. The winning entry will also receive a cash prize for their organization! Don't miss the charitable fun at Terrapin Brewery from 5:30 - 7:30 p.m.
Explore the many original structures of Milledge Avenue that remain as they were originally built or stand in splendor with historic alterations on the Athens Heritage Walk of Milledge Avenue's Historical District. Held on Sunday at 2 p.m., this 2 hour tour will give an insiders look into the historical development and preservation of one of Athens most beautiful areas.
Each of these exciting options is sure to provide weekenders with the colorful fall Athens atmosphere. Enjoy the homecoming festivities!