Couldn't get a ticket to the Georgia Bulldogs football game? Don't fret! Athens wasn't named the Best College Town in America for nothing, making the Classic City the best place to be on Saturdays, whether you have a ticket or not!
Check out our list of over ten Athens venues (there are way too many good spots) where you can sit back, relax, and cheer our Dawgs on to victory! For even more information on GameDay weekends, check out our UGA Football page. 
1. Georgia Theatre Rooftop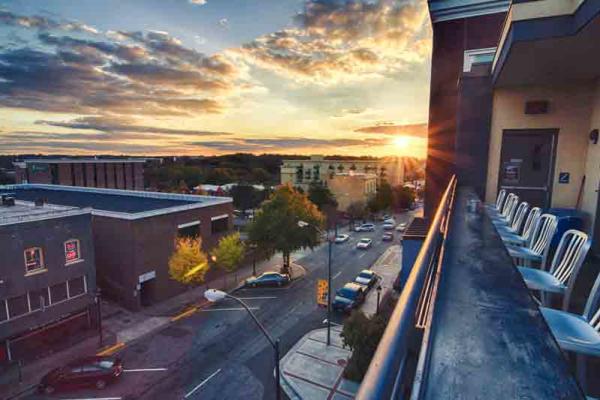 Location: 215 N Lumpkin Street 
Bask in the breathtaking views of downtown Athens on the famous Georgia Theatre rooftop. Well-known for serving up some of Athens' best up-and-coming musical talents, this venue also serves a large outdoor space, delicious food, and televisions to watch our favorite Bulldogs! 
2. Paloma Park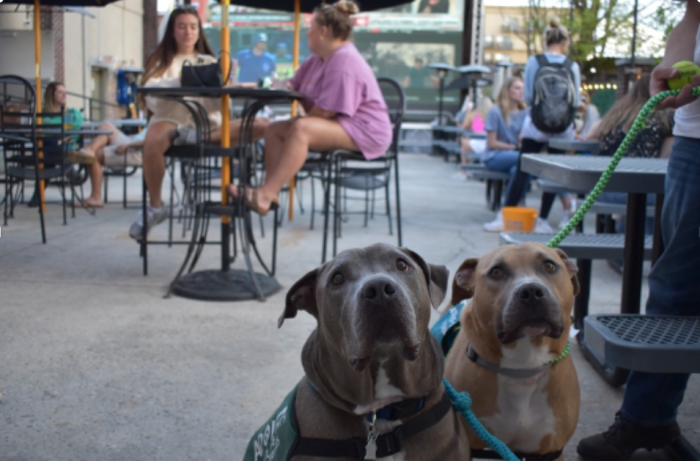 Location: 235 West Washinton
This fun Tapas spot opened in 2021, and it's built up quite the devoted crowd of fans who like to watch their game of choice in Paloma Park's beer garden. With a Jumbotron playing up to 4 football games at once, street food from around the world, and cocktails, wine, and beer at the bar, you can't go wrong with Paloma Park on gameday. 
3. Live Wire Athens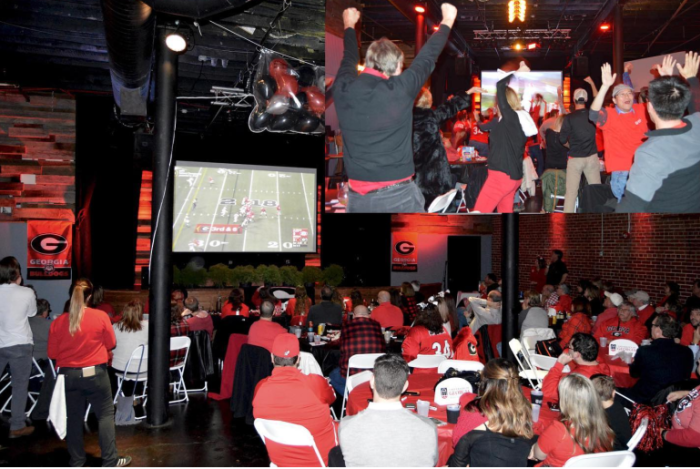 Location: 227 W. Dougherty Street 
Live Wire Athens hosts watch parties that are friendly and comfortable for the whole family. You can reserve your table online before the game and know that you'll have plenty of room to hang out for as long as you'd like. Live Wire provides a 15 ft. cinema size screen, five additional screens, professional audio, corn hole, dart boards, and other games for the kids. BYOD: Bring Your Own Dinner! Wire does not sell food, but allows you to bring in your own spread to accompany its full bar of alcoholic and non-alcoholic drink offerings.
4. Bar South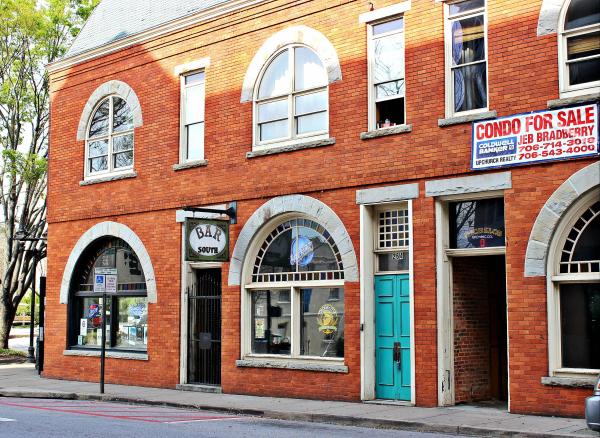 Location: 104 E Washington Street
Bar South serves as one of Athens' favorite sports bars. Not only are there TVs in the front and back bar, but Bar South also provides pool tables, darts, and an extensive selection of beer. Make sure you stay after the game because Bar South often hosts live music.
5. Magnolias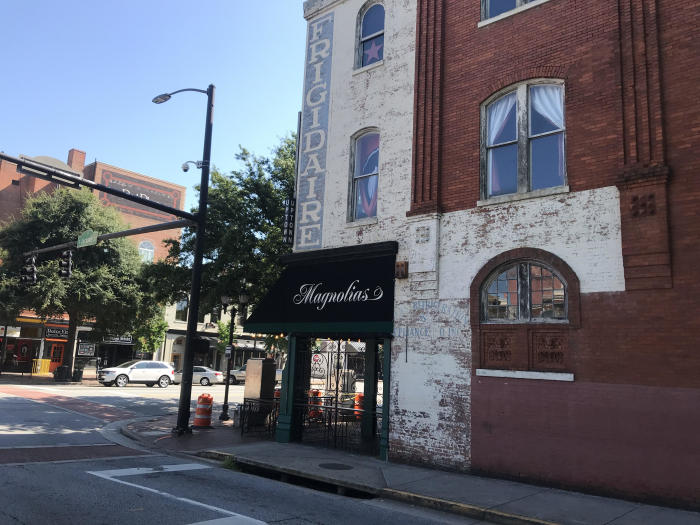 Location: 312 E Broad Street 
The ultimate GameDay bar, Magnolias provides all the essentials: beers, margaritas, pool, and UGA football coverage. The bar has four projectors along with eight televisions, so anywhere you look, you'll be sure to see red and black. 
6. Tate Theatre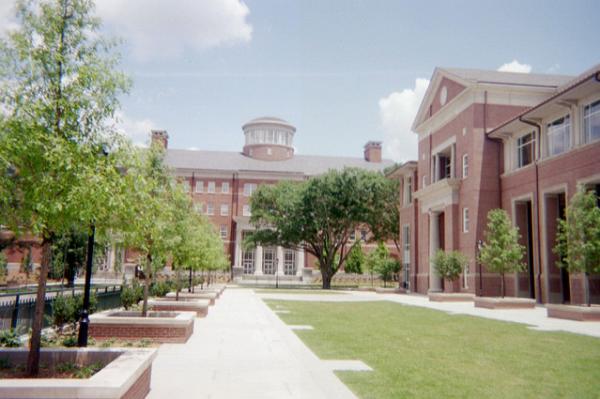 Location: 45 Baxter Street
This family-friendly setting is an ideal spot for the group trying to escape the craziness of downtown. Located in the Tate Student Center on campus, this venue provides movie-theater-like seating, a large projection screen, and is in a prime location across from Sanford Stadium and the UGA bookstore (not to mention easy bathroom access!) Make sure you get there early because this is also where the famous pregame ritual, the Dawg Walk, is held.
Location: 1015 Macon Hwy
With their spacious patio decked out in red and black, Oak House Distillery is the perfect place to watch the game and get a refined gin cocktail while you're at it. Play yard games like cornhole, listen to music that will keep the energy flowing, and watch the Dawgs live on Oak House's big screens! 
8. Blind Pig Tavern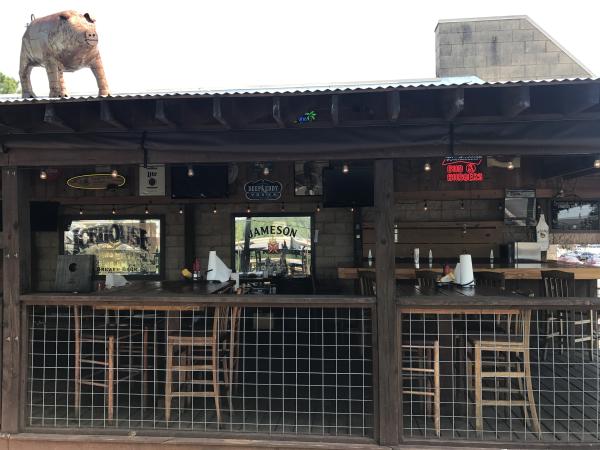 Locations: 312 E Washington Street; 2440 West Broad Street; 2301 College Station Road
With multiple locations around Athens, Blind Pig Tavern is a top pick to sit back, grab a bite, and watch the game. Whether you're craving burgers, BBQ, or buffalo wings, the Blind Pig will never skimp on your appetite!
9. Saucehouse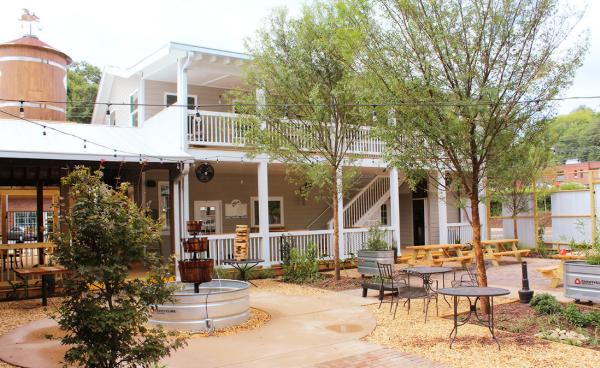 Location: 830 W Broad Street 
You'll be able to smell this amazing barbecue joint from a mile away! Saucehouse is one of Athens' culinary favorites and boasts an amazing patio, and oftentimes live music. With delicious packed plates, yard games, and the Dawgs winning on the screen, your Saturday will turn into the most memorable event ever! 
10. Boar's Head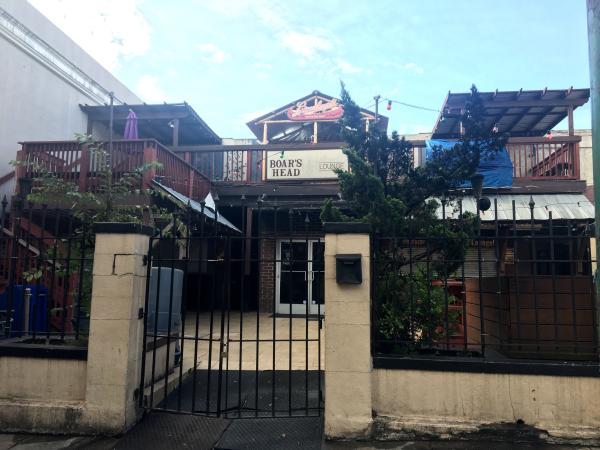 Location: 260 E Washington Street
Equipped with large indoor and outdoor space, Boar's Head is excellent for hosting large group gatherings and parties. TVs are located inside and outside so you can enjoy the beautiful Athens air while still cheering on your team! With multiple stages, you may also witness a musical performance after the game!
11. Terrapin Brewery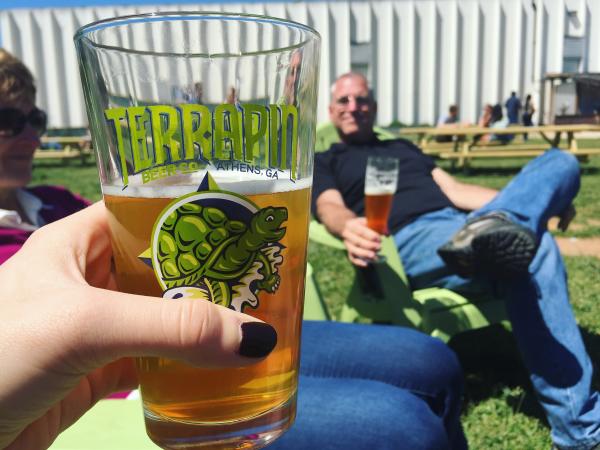 Location: 265 Newton Bridge Road 
To enjoy your favorite local craft beer, head to Terrapin on Bulldog Saturdays. The brewery plays the live game during their regular tasting hours and hosts Friday Night Pints the day before for some pre-football fun. There will be food vendors and trucks along with some live entertainment. 
12. Creature Comforts Brewery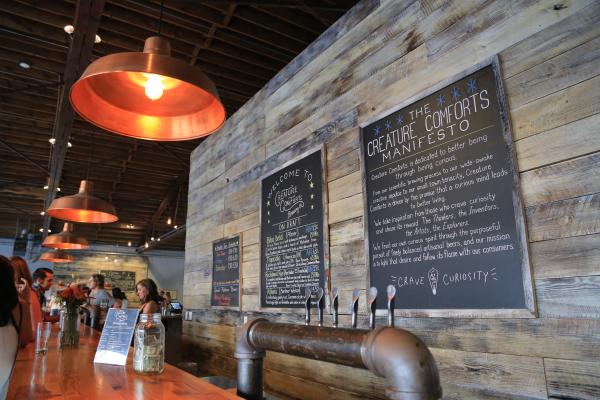 Location: 271 W Hancock Ave.
Want to stay downtown but can't make it to Sanford? Enjoy the big game in the shade! Creature Comforts sets up a big screen under the tent. Grab a pint of your favorite mainstays, like the ever-popular Tropicalia, or try one of their small batch exclusives straight from the tasting room. Plus, after the game is over, you are already at one of the most popular spots in town!
13. The Local 706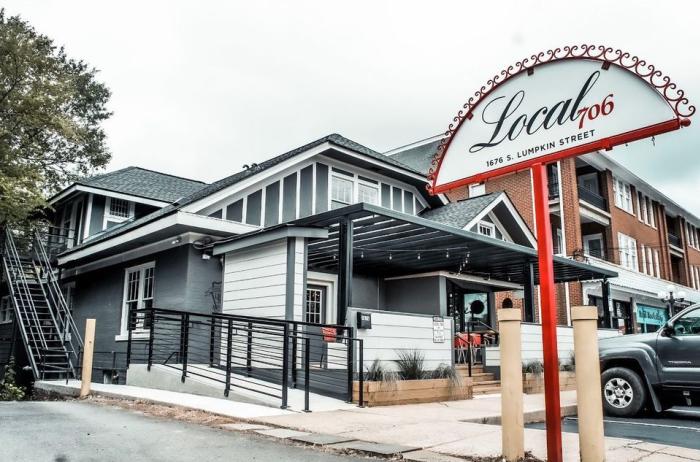 Location: 1675 S. Lumpkin St., Five Points
The Local 706 was designed for watch parties! Owner William Jessel sought to create "a more casual meal, watch a game, hang out with your friends, have a regular beer kind of place." We'd say he achieved all that, as this spot in Five Points has become a central hub for keeping all kinds of sports on the screens. 
So, pick your Game Day weekend and head to Athens! We've put together a full Guide to Football that includes parking and tailgating info, a suggested itinerary for making the most of a home football weekend, and more!
Check out the full UGA sports calendar and our events page for more fun things to do around the city! We wish you a dawg-gone good Saturday in Athens! Go Dawgs, Sic' Em! 
*This post has been updated for accuracy for the 2023 season by Isabella Martinez.