This is the sixth and final post in a blog series highlighting the restaurants with international owners and managers right here in Athens, Georgia. This week we are highlighting the places with influences from North America:
Canada
Five & Ten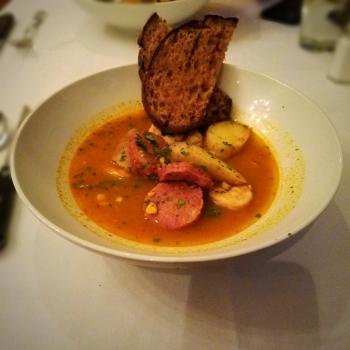 _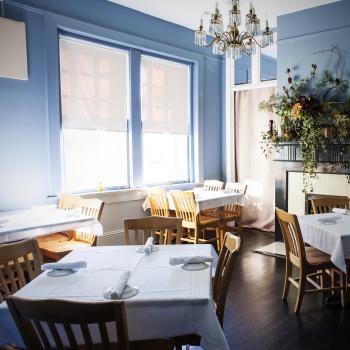 Five & Ten is located on South Milledge Street near Five Points, and it first opened in March 2000. They specialize in modern Southern food, and the most popular dish is the Frogmore stew, which has been on the menu since day one. The mission of Five & Ten is to be of and for their community of Athens, Georgia.
Five & Ten is owned by Hugh Acheson, a judge on Top Chef and James Beard award winner. He is from Ottawa, Canada, and he first moved to Athens in 1996. When asked about what he likes about Athens, he said, "It is a vibrant town of the perfect size, with a great mix of artists, musicians, professionals, and academics. It is a beautiful ​town to cook in, hinged to the agrarian history that gives us a reason to cook."
Pictured above is the Frogmore Stew. Other places to find modern Southern favorites in Athens include ​Last Resort Grill, South Kitchen, Heirloom Cafe, White Tiger Gourmet, The World Famous, Marti's at Midday and Marker 7 Coastal Grill.
Florida
Dawg Gone Good BBQ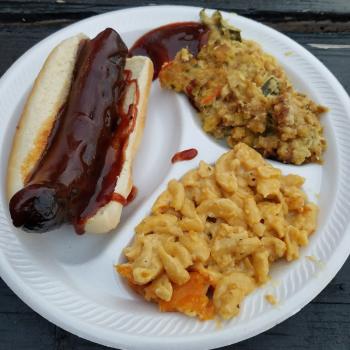 _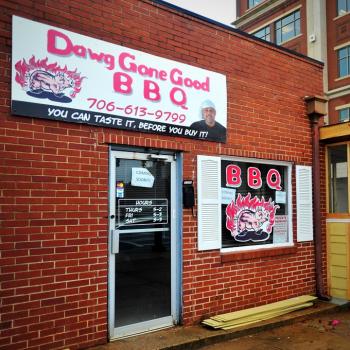 Dawg Gone Good BBQ opened in 2009 and is located downtown on the West Hancock and North Hull intersection. They specialize in soul food-style bbq and sides, and everything on the menu is sold everyday. An interesting fact about this restaurant is that everything on the menu is from the recipes of the owner's grandmother.
The owner of Dawg Gone Good BBQ is William Hardy, who is also a Baptist Minister. He is from Melbourne, Florida, and he moved to Athens in 1996. When asked about what he likes best about Athens, he said, "I like the friendly feel, and Athens reminds me of my hometown."
Other places for find BBQ in Athens include Pulaski Heights BBQ, Butt Hutt, and Saucehouse Barbecue.
Athens
The National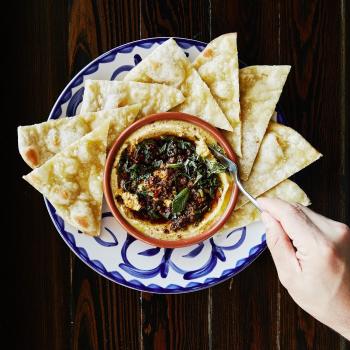 _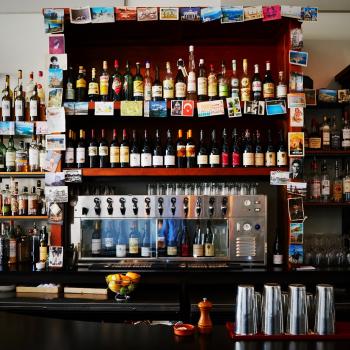 The National is located downtown on West Hancock Street, and it opened in 2007. They feature Mediterranean and Southern style dishes that change seasonally with available local ingredients. Some of their most popular dishes include stuffed dates and the vegetable plate. An interesting thing about The National is that the building was built in the 1950s as a Plymouth dealership.
The National is owned and operated by Peter Dale, who was born and raised right here in Athens, Georgia. He has lived in Washington D.C., Madrid, and Zaragoza. His original and current vision for The National was to tap ideas from multiple countries and combine it with what is in season here. The biggest international influence comes from a restaurant in London called Moro. The thing Peter likes the most about Athens is "the people and community, because they are really supportive of local talent whether is food or music."
Pictured above is the sumac humus with warm flatbread. Other restaurants started by Athens' locals include Weaver D's and The Pine.