Your Five Points Weekend Itinerary
Check out how to best spend a weekend in Five Points!
Nestled in the intersection of South Milledge Avenue and South Lumpkin Street boasts one of the many quaint gems of Athens, GA – The Five Points Neighborhood.  Offering a unique, yet sophisticated atmosphere for nationally recognized dining, drinking, and shopping, students and adults of all ages enjoy this vibrant and bustling sanctuary.  I cannot recommend spending a weekend here enough, as there is more than enough to keep you busy all day long.  Take my advice and I promise you won't regret it.  Check out the itinerary below for a weekend well spent in Five Points. Disclaimer: you might have to eat your way through it!
 Breakfast Bites
Independent Baking Co. - Locally owned and run, Independent Baking Co. is a small and simple bakery, known for its quality breads, such as naturally and yeast leavened breads, as well as daily breads. In addition, the bakery serves delectable homemade breakfast croissants (think: chocolate raspberry croissant) and freshly brewed coffee. Fun fact: Independent Baking Co. sells bags of their Counter Culture beans and will grind them to your liking!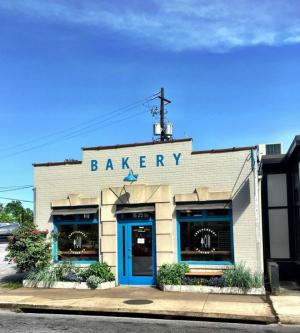 Shop Local
Not only does the Five Points Neighborhood offer amazing eats, but it is full of amazing local shops that are second to none.  You just can't leave Athens without a local find!
Avid Bookshop Five Points - Named one of the top five bookshops in the U.S. by Publisher's Weekly in 2017, Avid Bookshop is more than just a bookstore. A community-focused independent and local seller, Avid Bookshop also hosts plenty of book clubs, local author readings and book signings, poetry nights, and more!  Stop by while strolling around to explore this local book nook, and maybe grab a new read or two.
Masada Leather and Outdoor - Originally founded in 1975 in downtown Athens, Masada was established to create quality, hand-crafted leather work at an affordable price.  In addition to its leather staples, Masada is now a leading seller in outdoor apparel, shoes, equipment, and more.  Pop in to Masada and grab a pair of leather sandals made by hand. You can't find that just anywhere. 
Andree's Essential Soaps - Featured in gift bags for the 2006 International Emmy Awards, Andree's Essential Soaps are natural, handmade, and created originally by a daughter after searching for the perfect body care recipe while her mother was suffering complications from cancer treatments.  Now used and sold in hospitals, Andree's soaps are also popular for every day use for cleansing and moisturizing.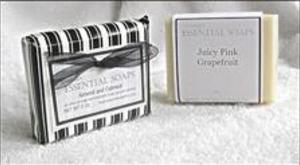 BMA At Home - Owned by local interior designer Breckyn Alexander, BMA at Home showcases designs personally curated by Alexander, and offers the finest in a boutique setting.  Stop in and browse all that BMA has to offer, whether it be a handsomely-crafted club chair, a piece by a local Athens' artist, or a repurposed piece that is sure to add some swank to your home.
Archipelago Antiques - This little antique shop was opened in 1987 by a retired UGA professor, Peter Thompson.  The shop is full of unique finds and is the perfect place to pick out a gift to bring home to a friend or loved one.  If you need any help or advice, Peter himself is there and is always willing to help!
 Where to Lunch:
Take a break from shopping around to grab a bite to eat at another local eatery - any and every type of food you're feeling, you can find it!
ADD Drug Store - Hop over to ADD Drug Store for that picturesque old-fashioned lunch counter.  Some say walking into ADD Drug is like stepping back in time.  Menu items include a grilled pimento cheese sandwich, killer milkshakes, and an old-fashioned Coke.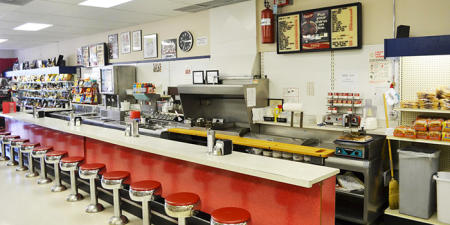 The Pine - A southern-inspired rustic eatery, The Pine offers local yet globally influenced dishes in its chic, yet simple atmosphere.  Go grab a spot on the back porch and enjoy a delicious meal in a charming environment. Tip: another plus to the beautiful porch is that it is dog friendly! 
Donna Chang's - This upscale Chinese cuisine restaurant is sure to please guests with its hospitable atmosphere and wonderfully authentic dishes.  The idea was born in the backyard of Shae and Ryan Sims, who decided over a home-made bowl of General Tso's Chicken that they wanted to return home to Athens and open a neighborhood restaurant; and they did just that.  Stop in for a quick bowl, or stay awhile and grab a drink.  
 Five Points Brews
If you're a beer lover, or just one of those people that can't leave anywhere without bringing home some wine and spirits to show for it, stop in to one or both of these Athens originals.
5 Points Growlers - If you're all shopped out, make your way to 5 Point Growlers for a drinkable souvenir.  5 Points Growlers features 45 taps of craft, import, and seasonal fresh beers available to buy in half-gallon and gallon sized growlers.  The brews are constantly changing, and the awesome staff is always on hand to tell you anything you want to know. Side note: you can bring your own growler if you'd like!
Five Points Bottle Shop - Full of favorites and rarities, Five Points Bottle Shop is a landmark in the neighborhood.  Check it out to get a glimpse of all the wine, liquor, and beer you can imagine - and maybe grab something local or unique to bring home with you.  People drive from all around just to come here, so be sure to stop in while you're here.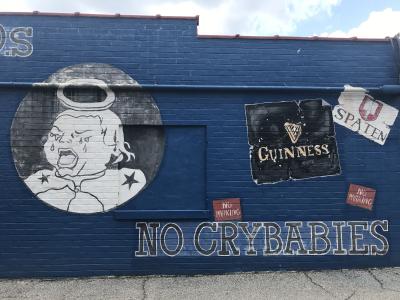 Dinner
Ah, finally, dinner time!  Dinner in Athens is no joke, but it's always nice when the hardest decision of the day is where to eat, right?  I would say choose wisely, but honestly, you can't go wrong here!
Marker 7 Coastal Grill - Located in a historic home right at the Five Points intersection, Marker 7 is an amazing seafood and oyster bar offering several seasonal menu items.  Relax on the porch and enjoy some tasty oysters from the Gulf of Mexico or some shrimp from the Coast of Georgia.  While you're waiting on your food, play a game of corn hole or enjoy some live music.

Five & Ten - Nationally recognized by both Wine Enthusiast and Georgia Trend, Five & Ten is an upscale, contemporary Southern cooking eatery located in the historic Hawthorne House on Milledge Ave.  Offering a plethora of eclectic plates and drinks, you cannot go wrong by choosing to dine here for a nice evening out. Fun fact: chef & owner Hugh Acheson has developed a national reputation by receiving several awards, most notably a James Beard Award for Best Chef: Southeast in 2012, and has also appeared on Bravo TV as a Top Chef judge.
Cali N Tito's - Latin American eats and BYOB (for the small fee of $2) are offered at this authentic and unique restaurant with a great outdoor ambience.  With the decor just about as eclectic as the menu, you might feel like you've traveled to Latin America for dinner. Both locals and visitors alike enjoy this spot that often has lines out the door.  Stop in to see what it's all about, and be sure to try the fish tacos, a fan favorite. Tip: cash only!
 After Dinner...
Wrap up your night by indulging in drinks and/or treats.  I highly recommend both! Treat yourself.
Condor Chocolates - Hope you've saved room for dessert, Athens' first and only specialty chocolate shop is a must-try. Condor is a bean-to-bar Ecuadorian chocolate shop and cafe.  Indulge in a truffle or cup of hand-crafted hot chocolate, and pick up a homemade chocolate bar while you're at it - they make great gifts to bring back home!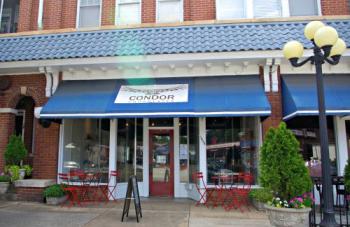 The Root Basement Bar - Finish out your night in the basement of The Pine and enjoy a drink or two in this cozy basement bar that offers a down-to-earth ambiance, often offering live music to people who just want to hang out and enjoy a post-dinner drink.

In addition, coming soon to the very building our beloved Two Story used to call home, we are excited to welcome Jerry Slater, of Atlanta's H. Harper Station, as he opens a new cocktail bar in early 2018 - to be called Expat. Stay tuned!
As you can see, a weekend spent in Five Points is a weekend well spent.  With countless local eats and shops, you are guaranteed to leave Athens feeling like you really experienced a lot of what it has to offer.  Plan a visit to the Five Points Neighborhood to experience for yourself what this charming, yet retro locale has to offer.