Athens is an awesome town with quirky flair packed into every square mile. Here's an indulgent itinerary for Athens' Five Points neighborhood, featuring an all-new bed & breakfast that places luxurious accommodations near great restaurants and shops in this easily walkable locale.
Why Five Points?  Five Points is not even 2 miles from the UGA arch downtown, but it's a whole community with its own distinct vibe. Some architecture in this historic district dates back to 1850, including many of the sorority and fraternity houses along S. Milledge Ave., aka "Greek Row."  Other historic homes have been preserved for new use as businesses. Not only is Five Points an in-demand location for Athens residents, visitors will love that Five Points offers places to stay, eat and play, all within easy walking distance.
Where to Stay: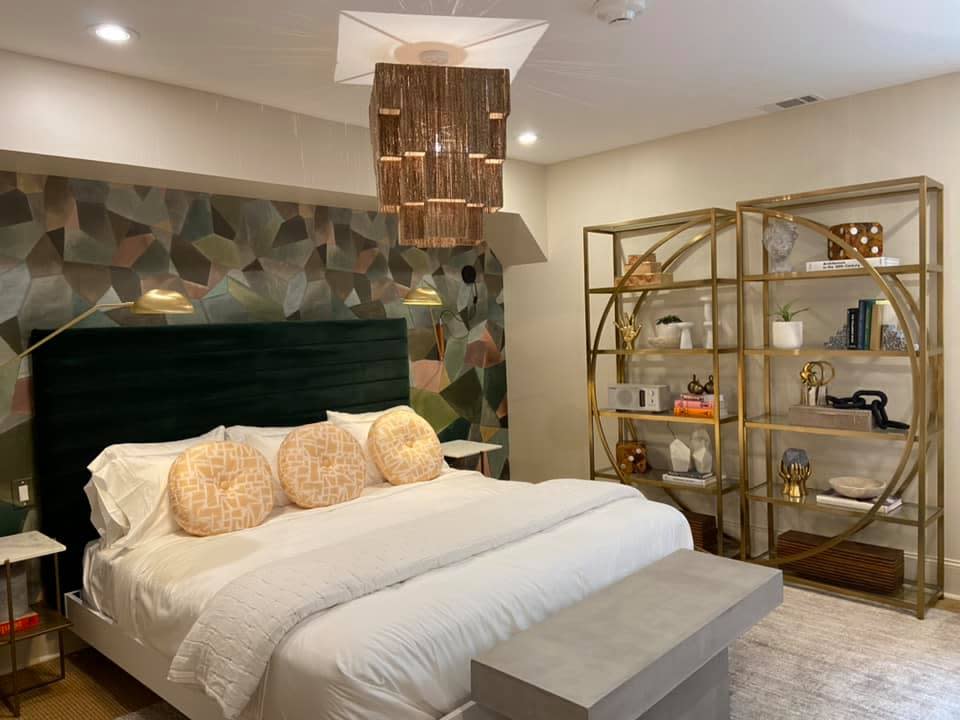 Newly opened,
ATH|BNB's The Rushmore
is the place to be for luxurious and chic place to put your feet up. A bed and breakfast concept with 14 luxurious suites, The Rushmore has all-inclusive amenities, including made-to-order breakfasts and experiences based on the reason for your stay. Each suite has a unique personality and name, from the Tiger suite with its modern geometric accent wall and sumptuous chandelier to the Juliette suite with its charming floral patterned wallcoverings and classically elegant four poster bed. 
FRIDAY NIGHT: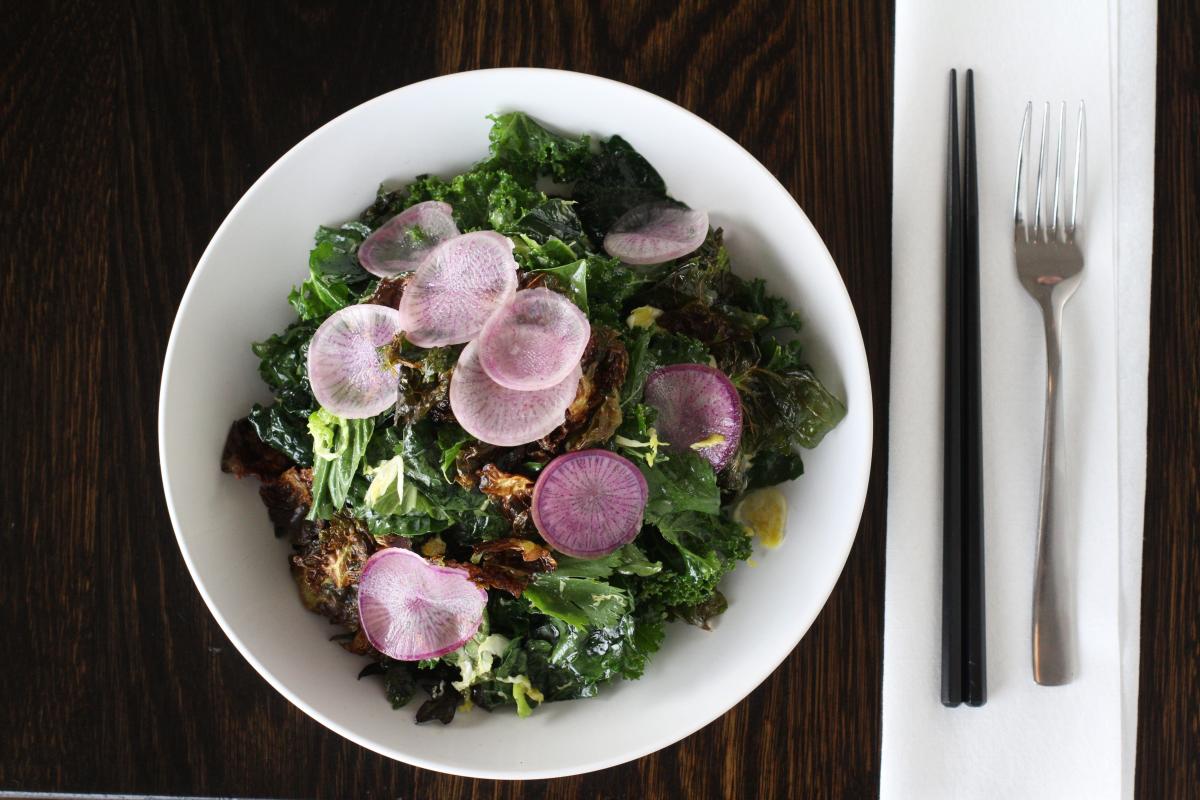 Get into town in time for dinner. Check in and get settled at ATH|BNB with their afternoon tea & coffee reception. Then take a short stroll to one of the many top-notch neighborhood restaurants:
At Butcher & Vine you'll find a lovely selection of cocktails, cheese boards and entrees that frequently change.
Dinner Party serves elegant Asian-inspired family-style meals with a fresh twist. 
The Expat is a neighborhood bistro with an Italian focus.
Five & Ten put Athens' food scene on the map; chef-owner Hugh Acheson is a two-time James Beard Award winner. The restaurant melds Southern food traditions with French and Italian influences.
Marker 7 Coastal Grill specializes in seafood from the Georgia and Gulf Coast in a casual, laid-back setting.
The Royal Peasant is in the style of a traditional British Pub and is a great spot for a pint, fish & chips, and to watch football (all types)
Saturday:
ATH|BNB provides a scrumptious spread in the mornings from the Cafe on Lumpkin, but we're never too full to appreciate the smell of fresh-baked bread, which is just a block away at Independent Baking Company, Five Points' small, local bakery. It offers a variety of breads, plus coffee and pastries that will make your morning. There are plenty of pastries to pick from, but the morning roll is like a croissant and a cinnamon roll all in one, and it's just delightful. 
Next, walk down Lumpkin for some light shopping. Wander around Avid Bookshop, Athens' fiercely independent, community-focused bookselling business, to find an excellent read, cute card or sweet gift. Not sure what you want? Avid's staff is well-read and happy to help guide you to discover your next favorite author or book.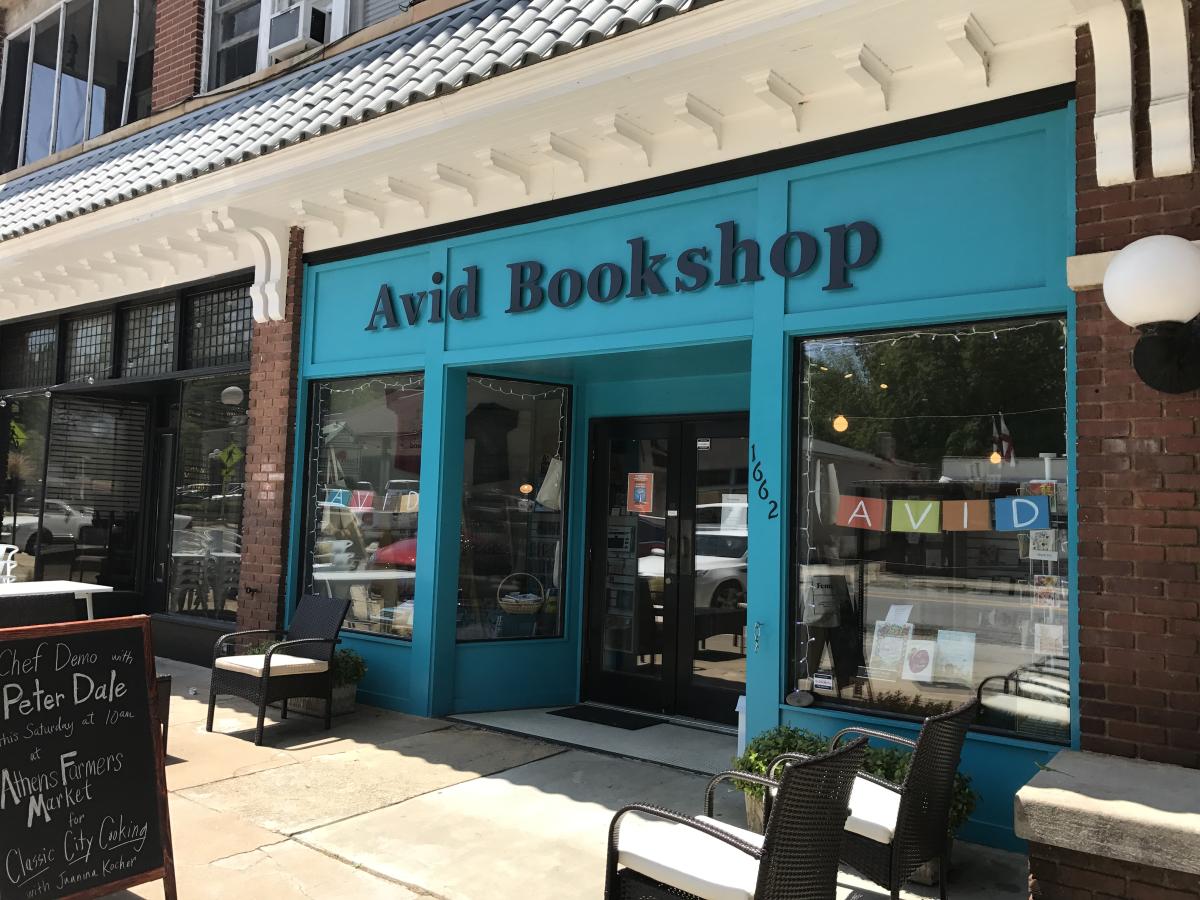 You can find plenty of style inspiration for your home or your wardrobe at local retailers like Appointments at Five, Archipeligo Antiques, BMA at Home and IV Seasons Fashion.
At Earth Fare Store and Cafe, you can not only find delicious organic grocery items, but prepared foods and fun gifts, like funny socks, cute bags and delicious lip balms. Looking for a natural bath and body product? Earth Fare has got your back.
Saturday Lunch:
Have you worked up an appetite for lunch? There are plenty of fun lunch options in Five Points.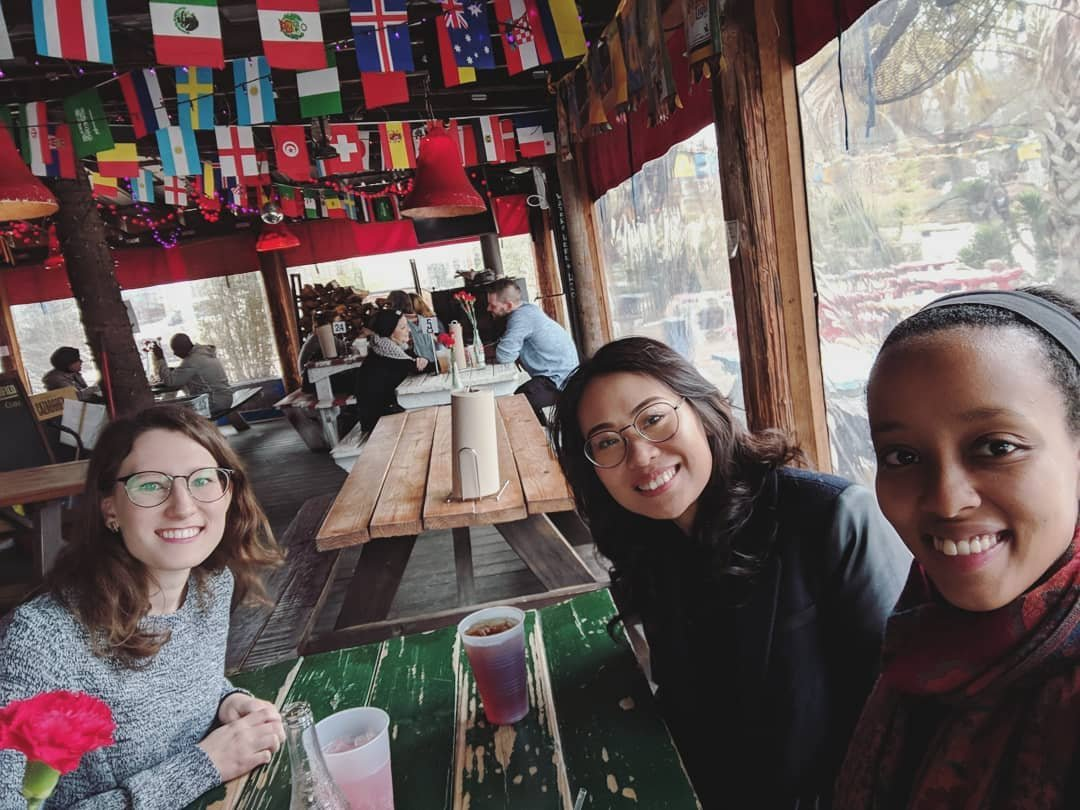 Saturday Afternoon:
Here's the part where you'll thank yourself later for planning ahead, because it's time to head to Advanced Massage Therapies on Milledge for a deep tissue massage or a hot stone treatment. Let their skilled practitioners coax your muscles into an indulgent state of total relaxation, and then head back to your BnB for an afternoon nap. 
Not tired? No problem! Head north on S. Milledge Avenue, an easily walkable street with flat terrain, sidewalks and plenty to see as you stroll along "sorority row," the main area of Athens for UGA's Greek Life. Download a self-guided walking tour of Milledge Avenue.
The houses along Milledge Avenue have stories and histories that make them even more appealing than their gorgeous architecture would imply. Among them are homes like the Lambda Chi Alpha House at 990 S. Milledge Avenue, which was built around a Neil Reid designed classic revival house of the 1920s, with a two-story pedimented portico supported by four fluted Doric columns. Wander a bit further and you'll find the Lipscomb House at 285 S. Milledge Avenue, which now houses the Delta Sigma Phi fraternity. UGA's first chancellor, Andrew A. Lipscomb, built the house for his mother in1908, with soaring Grecian columns and a rounded Corinthian portico typical of early 20th-century architecture. 
Saturday Evening:
Now it's time for dinner. For true indulgence, it's time to head to the Five & Ten. Nestled in the historic Hawthorne House, built by architect Fred Orr in the early twentieth century, Five & Ten is known as one of Athens' best spots. with many dining rooms, a spacious bar, a coffee bar and patio seating. The food is a melding of Southern food with French and Italian influences that has earned Chef/Owner Hugh Acheson a national reputation, along with two James Beard Awards. Start out with the pimento cheese and bacon marmalade, and you can't go wrong.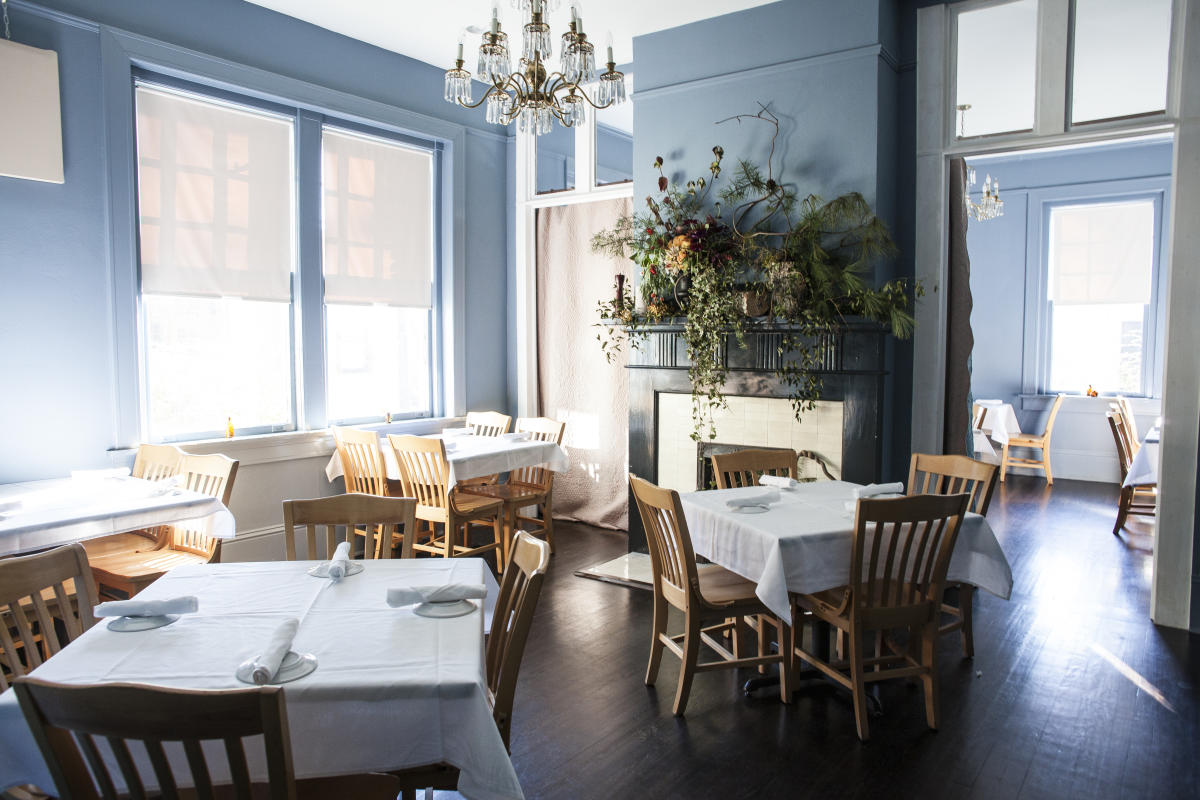 If you're looking for something with a little more showmanship, head to Sakura Hibachi and Sushi Bar for beautiful sushi and plate-side cooking that will blow you away. 
After dinner, you might head back to Avid Bookshop for one of their hip literary events or stroll over to The Root basement bar for a handcrafted seasonal cocktail, craft beer or a drink from the impressively large whiskey list before calling it a night. 
SUNDAY MORNING:
If you're the type to sleep in on Sunday morning then stay in bed and luxuriate in  ATH|BNB's The Rushmore's delicious interiors. If not, head over to Five Points Yoga for an early morning meditation or yoga flow class, where you can find your center and relax your mind in their refined space. Check their schedule here. 
Whether you roll out of bed or roll up your yoga mat, it's brunch time! We love brunch in Athens, and the Five Points area offers some of the town's best brunch menus, including:
Butcher & Vine has a great selection of mains, including tartines, plus bloody mary bar and other tempting cocktails.
The Pine pulls out all the stops with champagne brunch on both Saturdays and Sundays from 11 AM - 3 PM.
The Café on Lumpkin provides breakfast and afternoon snacks at ATH|BNB's The Rushmore, so you may have already had a treat from them, but the cafe itself is housed in a historic 1920's home with charm to spare. It is also an exquisite spot to recline for breakfast, lunch, or traditional English Tea service.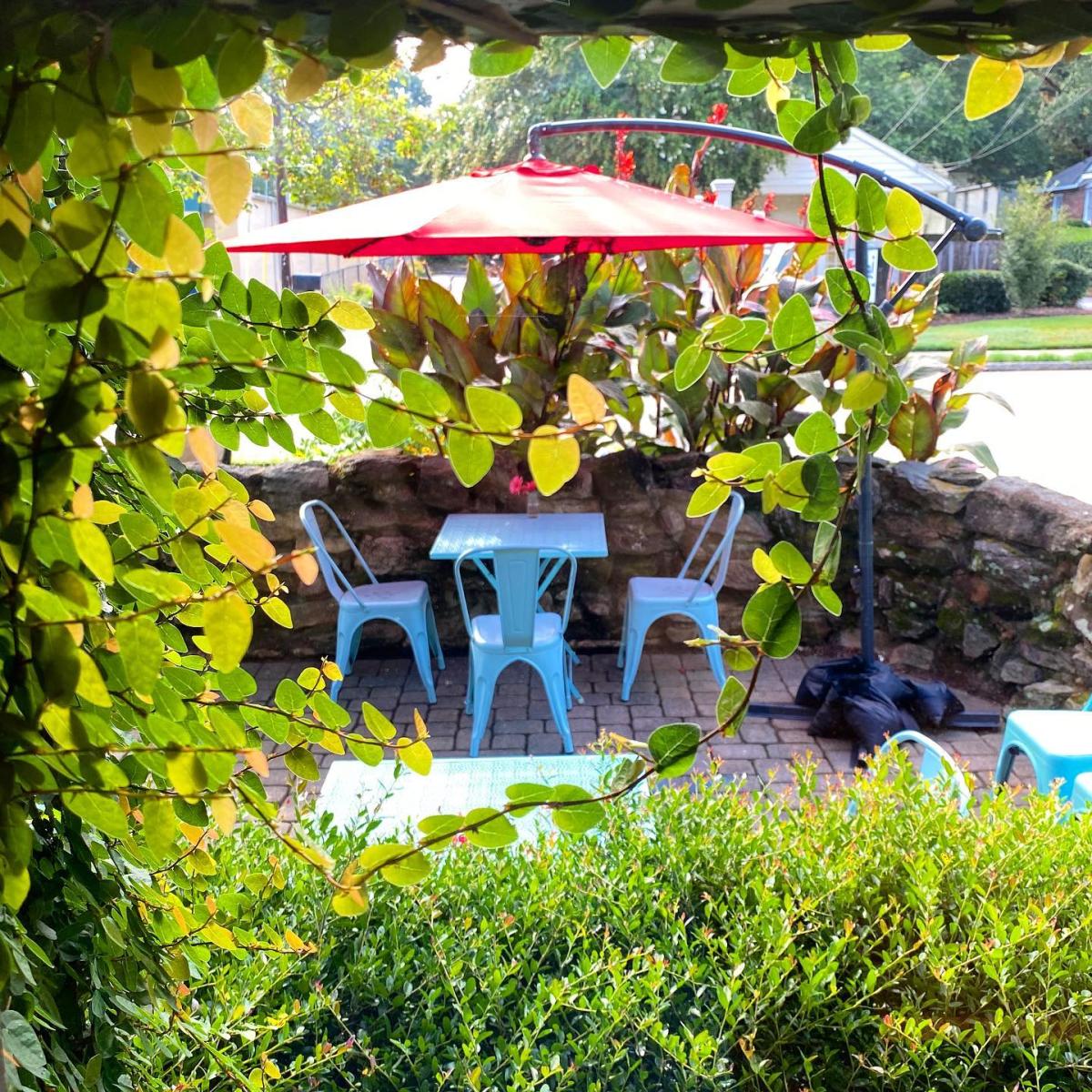 Before You Go:
Food and drink make some of the best ways to indulge your senses and remember good times. Don't forget to visit Condor Chocolates for a box of truffles for the ride home. Condor, which is owned by brothers Nick and Peter Dale, who use their succulent chocolate to pay homage to their mother's Ecuadorian roots and everything that Ecuador and it's excellent cocoa means to them. Truffles like Mexican chocolate, mocha and pineapple tajin are just a few of the fantastic flavors you could find yourself tasting. If it's a chilly day, their sipping chocolate is a heavenly experience you won't want to miss.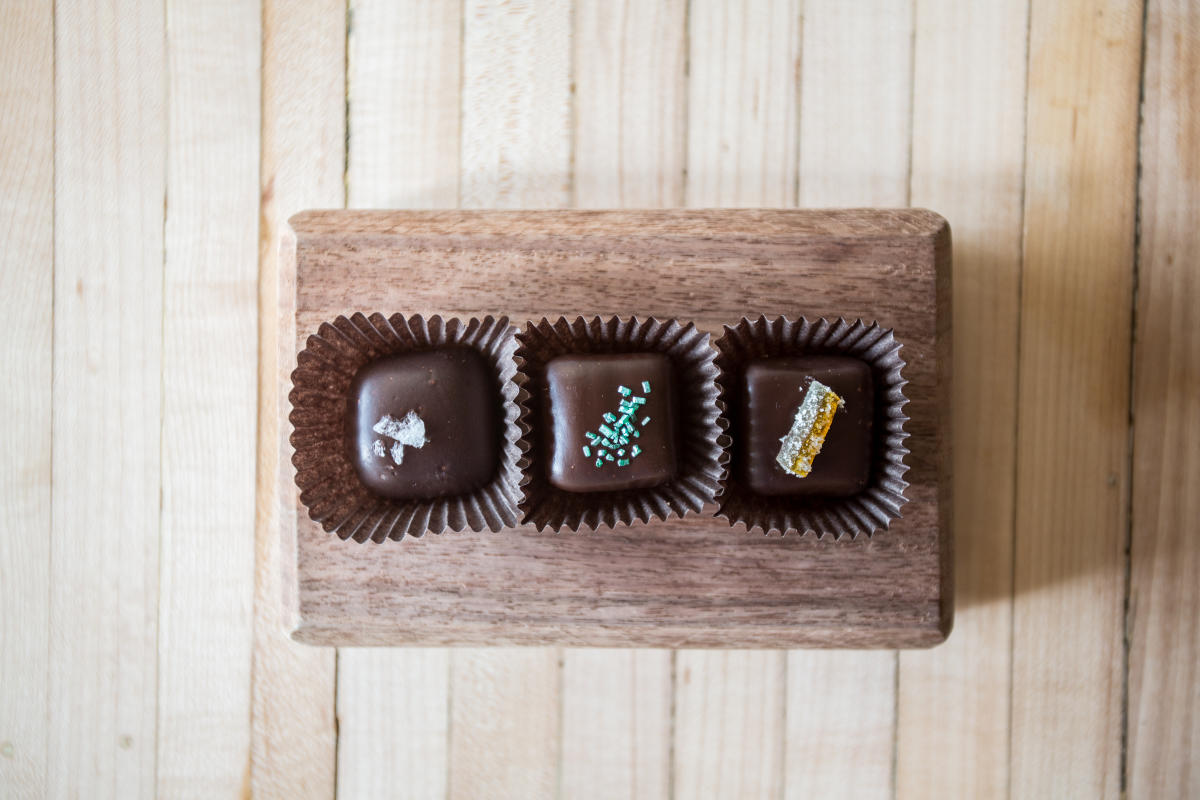 Craft beer fans shouldn't miss Five Points Growlers. Athens now has six breweries and we hope you've sampled some local beer during your visit to Athens. Pick up a growler of your favorite Athens beer (or maybe one you meant to try but didn't get around to)  to take home with you. It's a perfect souvenir to bring back memories, and tastes, of your time in Athens!
Now that the weekend is over, you're probably realizing that if just one neighborhood of Athens holds all of these fantastic experiences, there's no telling what else you can find if you explore a bit more. Maybe it's time to check out Normaltown or downtown. We'll see you next time!