Fall in Athens, Georgia is arguably the greatest time of year. The weather finally takes a dip below scorching which makes the perfect opportunity to get outside and enjoy the MANY fall events and festivals going on around the Classic City. Coinciding with UGA football, there is also music, arts, other fantastic athletic events and so much more! So step outside, feel the slight chill creeping into the air, and enjoy all fun things to do in Athens GA.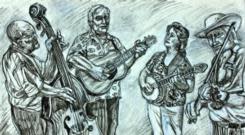 Kicking off this year's fall festivals is the 29th Annual
North Georgia Folk Festival
 which will be returning to
Sandy Creek Park
on Saturday, October 5. This year folk legend
John McCutcheon
will be headlining this exciting event featuring live folk and Americana music, plus unique arts and crafts workshops and activities for festival-goers of all ages. Kids will get to experience demonstrations of wood working, quilt making, folk paintings just to name a few! This year's schedule also includes performances by The Darnell Boys, String Theory, Emerald Road and so many others! All additional North Georgia Folk Festival information is on the Athens Folk Music and Dance website at 
http://athensfolk.org/
.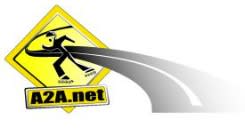 Celebrate your inner child and skate your way across Georgia with the oldest and most famous road skate in America, the Athens-to-Atlanta Road Skate, which will be held on Sunday, October 6. This year marks the 32nd anniversary of this Georgia road skate, which covers a fun, but challenging, 87-mile course through beautiful country roads and bustling city streets, ending in Atlanta's Old Fourth Ward Skate Park. For those skaters who aren't prepared to take on 87 miles, alternative 38-mile and 52-mile course options are also available. The Athens-to-Atlanta Road Skate allows participants to push themselves physically while bonding with fellow skaters. The Athens-to-Atlanta Road Skate's website has specific race information, including prices, times and the skate route, at http://www.a2a.net/.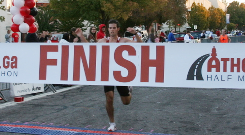 After gorging yourself on all the yummy fall foods, you and your friends can run it off at the Athens Half! This year marks the fourth year of the
AthFest Half Marathon
, taking place October 20. Runners will enjoy the 13.1-mile course stretching all through the beautiful and historic Classic City. Kick off race weekend with the AthHalf Fitness Expo on Saturday, October 19, at The Classic Center in downtown Athens, Georgia. Lasting from 12-6 p.m., the Expo will provide individuals with discounted running and exercise merchandise, free samples of fitness products and several fitness- and wellness-related demonstrations and exhibits. The race itself takes place Sunday morning, October 20, beginning at 7:30 a.m. on Clayton Street in Athens and winding through the historic streets of the Classic City, past major area landmarks, through the University of Georgia's campus and ending with a victory lap of Sanford Stadium. Additional race weekend information can be found at
http://athhalf.com/.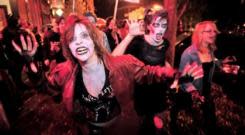 Once October comes, the countdown to Halloween begins and that can only mean one thing... Wild Rumpus! The streets of Athens come alive during Halloween's Wild Rumpus parade and spectacle on Saturday, October 26, when the downtown area transforms into a land of the undead, complete with a parade of unique costumes and fantastic live music. This year's theme is RAWR ~ Tribute to the Sun. Everyone is encouraged to get extremely creative with their Halloween costumes and you can dress independently or come as part of an already-existing, or newly created, costume brigade. You and your friends can follow the parade through the streets of the Classic City, which will end with a live concert at one of Athens' famous music venues, the 40 Watt Club. Concert doors open at 8 p.m., with the show starting at 9 p.m. Wild Rumpus's website has complete information about the night's events here!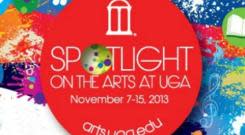 Closing out this year's fall events this November, the UGA Arts council will host the Spotlight on the Arts Festival. This nine day festival will bring over 50 performing arts events to the Athens area. From Thursday, November 7 to Friday, November 15, you will be able to experience events and activities that include concerts, theater and dance performances, art exhibitions, poetry readings, author panels and book signings, lectures and discussions on the arts and creativity, and more. This festival has something for everybody who is interested in the arts! Visitors can catch the improvisational comedy show the Two Man Group featuring Colin Mochrie and Brad Sherwood, UGA Opera Theatre's performance of Carmen, Hal Holbrook in Mark Twain Tonight!, or the University Theatre production of Pride and Prejudice...and that is just the tip of the iceberg! A schedule of specific events and ticket information is available at arts.uga.edu.





There is no reason to be sitting inside this fall, get out and explore all that this city can offer you! Athens, Georgia has anything you could ever want to do to celebrate the season. The weather is right and the festivals are hopping so make sure to plan your fall events in the Classic City! For a list of all events going on in Athens, Ga check out

visitathensga.com/events

.