Is it slightly embarrassing to admit that though my husband and I are native Maconites we have been strangers to Athens' streets, shops and favorite stops all our lives?
Yes.
But here we are.
Despite being fully aware of our neighboring city's manifold attractions, the town never seemed to find its way onto our map. That is until a global pandemic disrupted our international honeymoon plans, and we opted to find a drivable destination we could discover together. Though there are still many Georgia frontiers left for us, the city of Athens was one we both were excited to explore. The very instant we discussed it, we booked an Airbnb for the week. Athens just felt right. Despite every intention to plan out our week with activities and tours, the hustle and bustle of wedding planning overshadowed such dreams. After a sparklery exit from our reception, we hit the road, northbound, with only a destination to guide our week.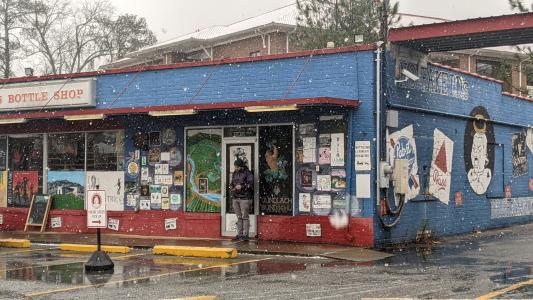 Soon we found ourselves among snow flurries, the quiet echoes of streets recently vacated by a victory parade, and countless, unfiltered options at our fingertips. With no idea of where to visit first, we ran the risk of being paralyzed by the paradox of choice. To help guide our inaugural Athens experience, we turned to three strategies to plan the perfect honeymoon on the fly.
Follow the Likes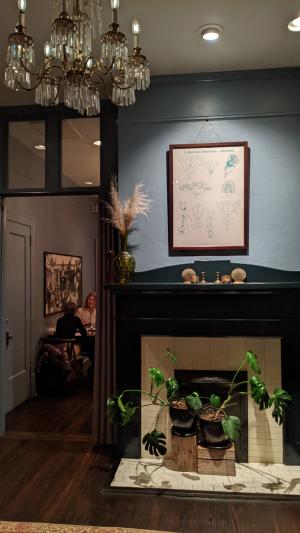 Like any self-respecting millennials, we turned to the gram to help curate our choices. Hashtags like #visitathensga and accounts in kind led us to local and tourist favorites like Mama's Boy and Five & Ten. Not only did this help us distill our options down to the most popular places, it allowed us to cherry-pick where we went based on the vibe we were going for on any given day. Crowdsourced photos helped us see beyond the stylized image presented to the public by entities themselves and into the patrons' experience of it from the outside-in. Instagram led us to local organizations like Visit Athens, GA that create lists of brunch spots, hiking trails, thrift shops and more. These lists gave us a springboard, launching us into all that Athens has to offer. With a plethora of great options, using this freely available tool empowered us to choose our adventure with confidence.   
Build on What You Know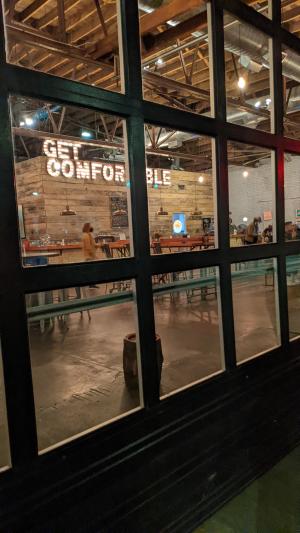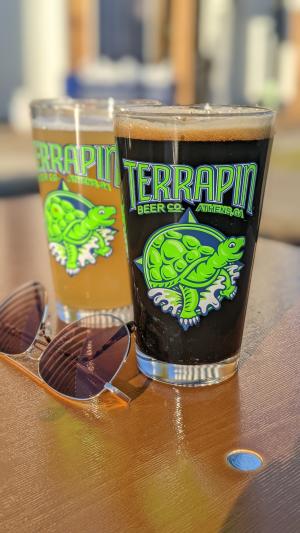 If we knew nothing else on our way into Athens, we knew it as home to several illustrious breweries. Having bonded over our shared love of beer upon our first meeting all those years ago, it seemed only right to incorporate a brewery beat into each day of our honeymoon. Athens boasts an impressive number of breweries per capita, each with a distinct style and palate profile. Some of the brews we already knew and loved, and yet there were many still to discover. My husband and I thoroughly enjoyed building on what we already knew by exploring the variety of breweries. Everything from the physical aesthetic to the beer itself rounded out our understanding of the brands we had only seen in stores before. Our self-guided Athens brewery tour brought places like Terrapin Beer Co., Akademia Brewing Company and Creature Comforts Brewing Co. into a tangible, tastable realm like never before.
Ask a Local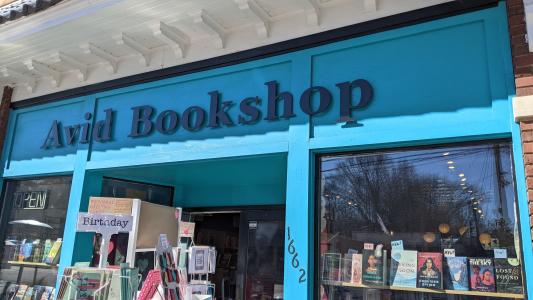 Our most valuable Athens guide came to us scribbled in pencil on a sticky note by the manager of Avid Bookshop. In addition to recommending my next sci-fi read (Dawn by Octavia Butler), she helped us refine our list of places to patronize during our week in town. Her advice empowered us to avoid the predestined trial and error that comes along with exploring a new place. Every choice, from our coffee and doughnuts to our cocktails and charcuterie, was delightful. Through the advice of locals, we discovered places like The National and Big City Bread Cafe, which were our solid favorites. Though time prohibited us from visiting every suggestion, our little list is bound to get a second life on our inevitable return trip.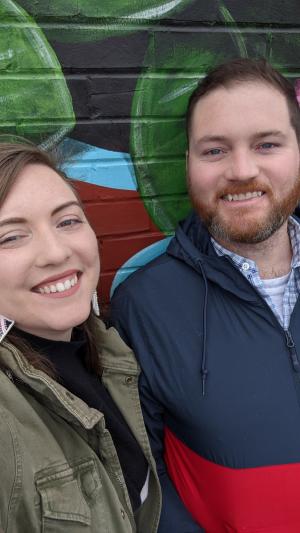 As our week came to close, my husband and I departed from Athens pleased that we had the shared experience of discovering this Georgia gem together. Perhaps the reason we hadn't made the excursion sooner is that it was meant for this moment in time. Our Athens honeymoon was delightful through and through! This may have been our first visit, but we left knowing for certain that it would be the first of many.