We're not shy about shouting from the rooftops how great Athens, Georgia, is. But don't take our word for it-- check out which Athens attractions are rated highest from reviewers on TripAdvisor! These reviews were selected from recent visitors and we're proud to share them with you.
1. State Botanical Garden of Georgia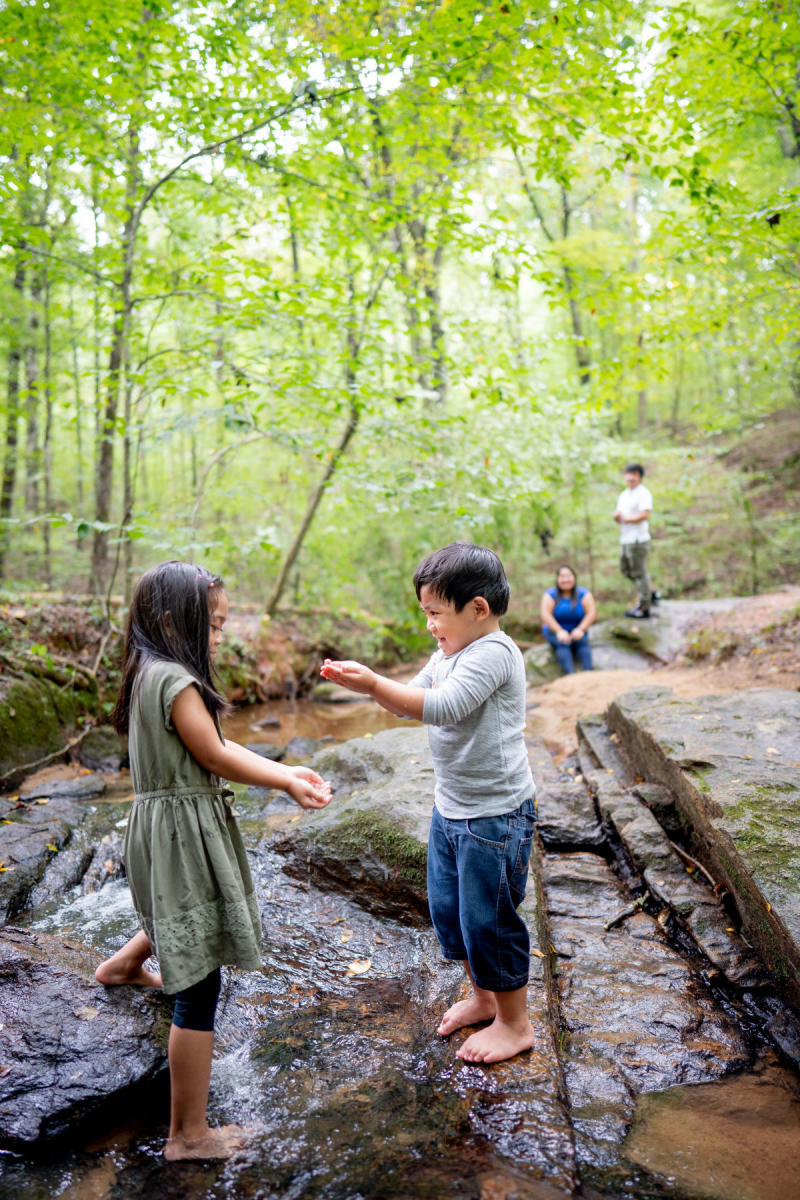 This 313-acre State Botanical Garden of Georgia preserve is a yearly visitor favorite for its expansive themed gardens, soaring tropical conservatory and over five miles of nature trails along the Oconee River. The grounds have been designated an Important Birding Area by the Georgia Audubon Society. The Garden has recently added even more reasons to visit, including an interactive and immersive Children's Garden and the Porcelain and Decorative Arts Museum. Plus, there are new ADA-accessible paths to the river! Free admission to all areas. Grounds are open 8 AM – 7 PM, seven days a week. The Children's Garden is open 8 AM – 7 PM. Buildings are closed on Mondays. The Visitor's Center is open 9 AM – 4:30 PM Tuesday – Saturday and 11:30 – 4:30 on Sunday. Free timed admissions are available for the Porcelain & Decorative Arts Museum; reserve a spot online prior to arrival.
"We've been to many gardens and this was probably one of the best. It's gorgeous with a nice variety. My kids love the play area."
Review by Tripadvisor Traveler 22 Apr 2021
2. Sanford Stadium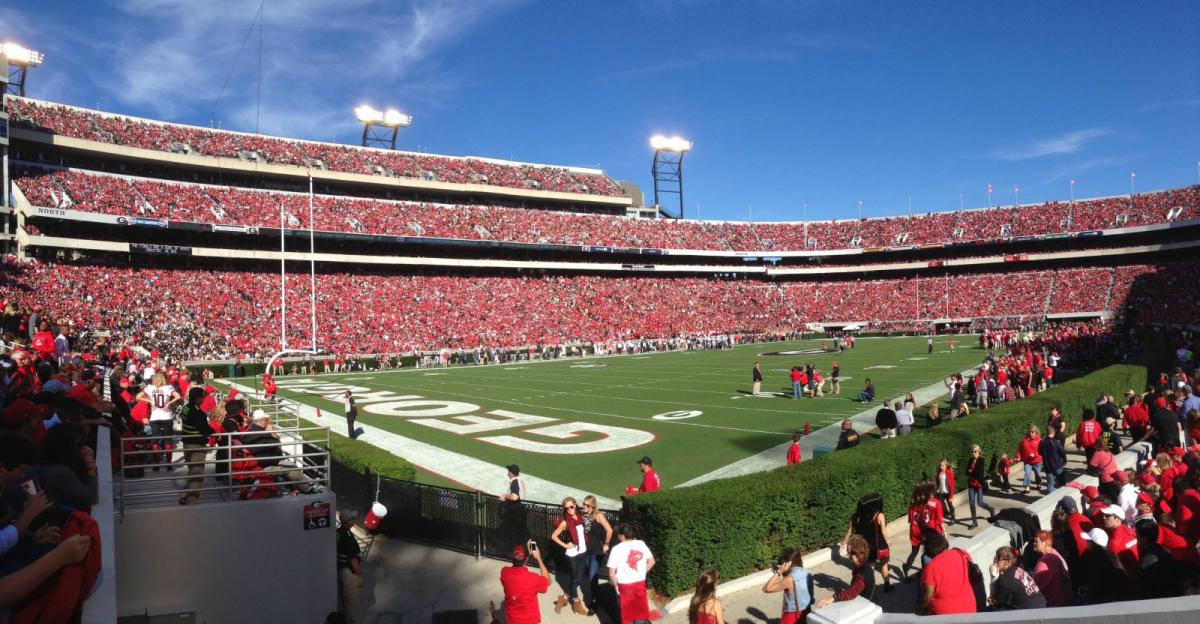 The population of Athens, home of the University of Georgia Bulldogs, doubles on football weekends. Sanford Stadium is the fifth-largest on-campus stadium in the US. It's located in the center of campus and can be seen from several of the downtown Athens hotels. While tickets can be hard to come by for SEC matchups, access is easier for non-conference opponents. Fans have made tailgating an art form both on campus and in downtown parking areas. Check out our Football Weekend itinerary for getting the most out of the weekend.
"We've been coming for decades to games here. So many memories! Our oldest grandchild just started this past year, so the tradition continues! Family friendly. Go Bulldogs!"
Review by Tripadvisor Traveler 10 Jan 2020
3. Bear Hollow Zoo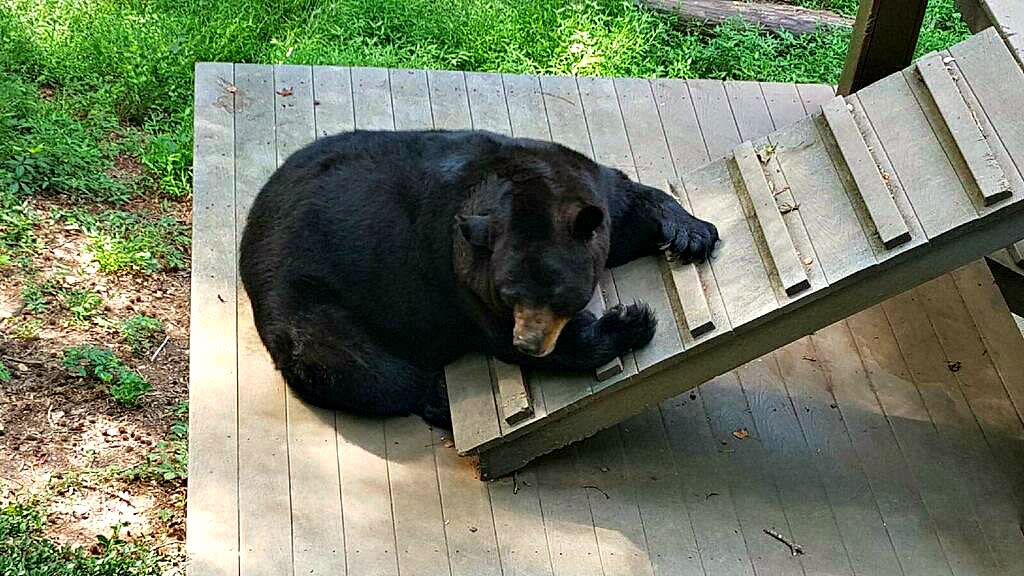 Memorial Park is one of the most popular family attractions in Athens. Nestled in the Five Points neighborhood, the park is home to Bear Hollow Zoo, the Birchmore Trail, a small lake and expansive picnic and playground equipment. The number and size of the trees make a wonderfully shaded spot on even warm summer days. Admission to all areas and attractions is free.
"Bear Hollow is a very cool place. The animals are awesome & they have lovely foliage. There are nice paths to stroll & parking is very near to the start of the pathway."
Review by Tripadvisor Traveler 8 Feb 2021
4. Downtown Athens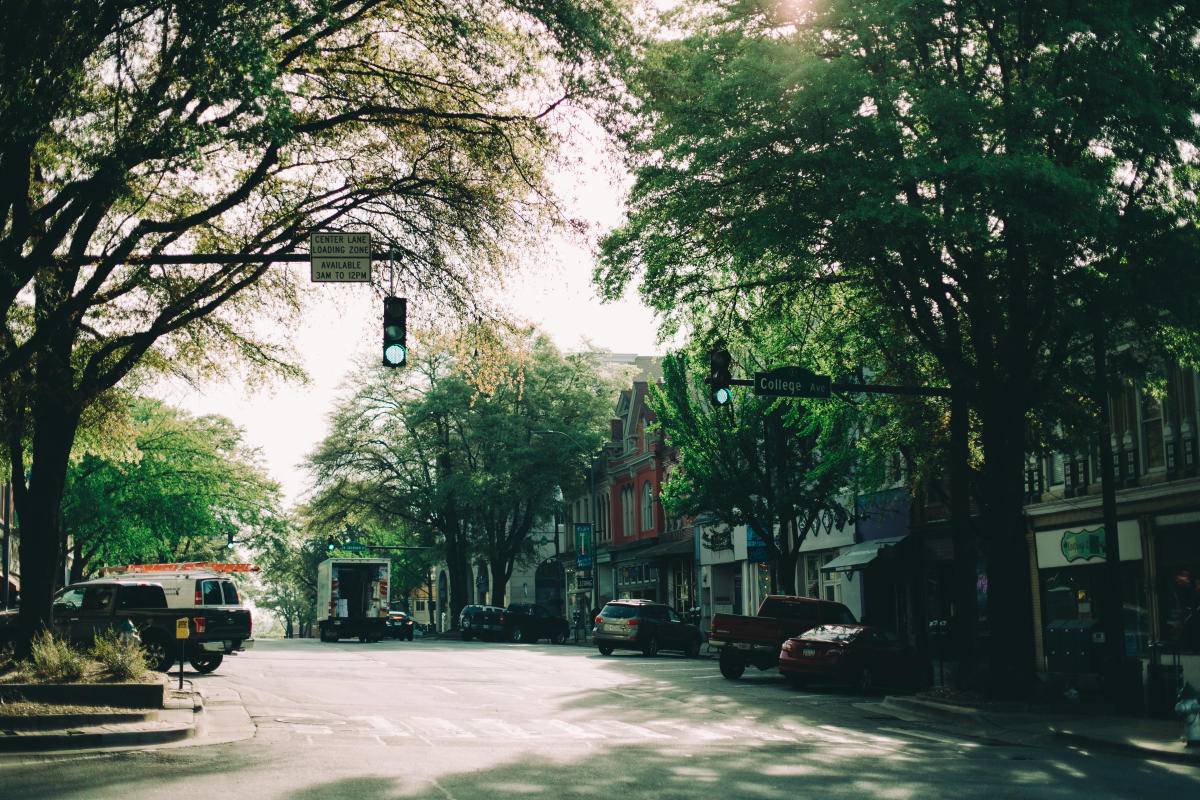 Located just across Broad Street from University of Georgia's historic north campus, downtown Athens is an epicenter of culture and style. The restored Victorian-era buildings are full of creative energy day and night, with a vibrant collection of independent shops, restaurants and live music venues. Here, at the heart of Athens' food and music scene, visitors can have dinner on a rooftop while live music surrounds them, dance the night away to their new favorite band or experience fine dining at one of the many classy restaurants.
"We had a fantastic time in Athens. It really had a great vibe and fabulous nightlife. The locals are sure friendly too. Athens also has some great antebellum architecture on Prince Avenue. Go Athens !"
Review by Tripadvisor Traveler 24 September 2019
5. Creature Comforts Brewing Co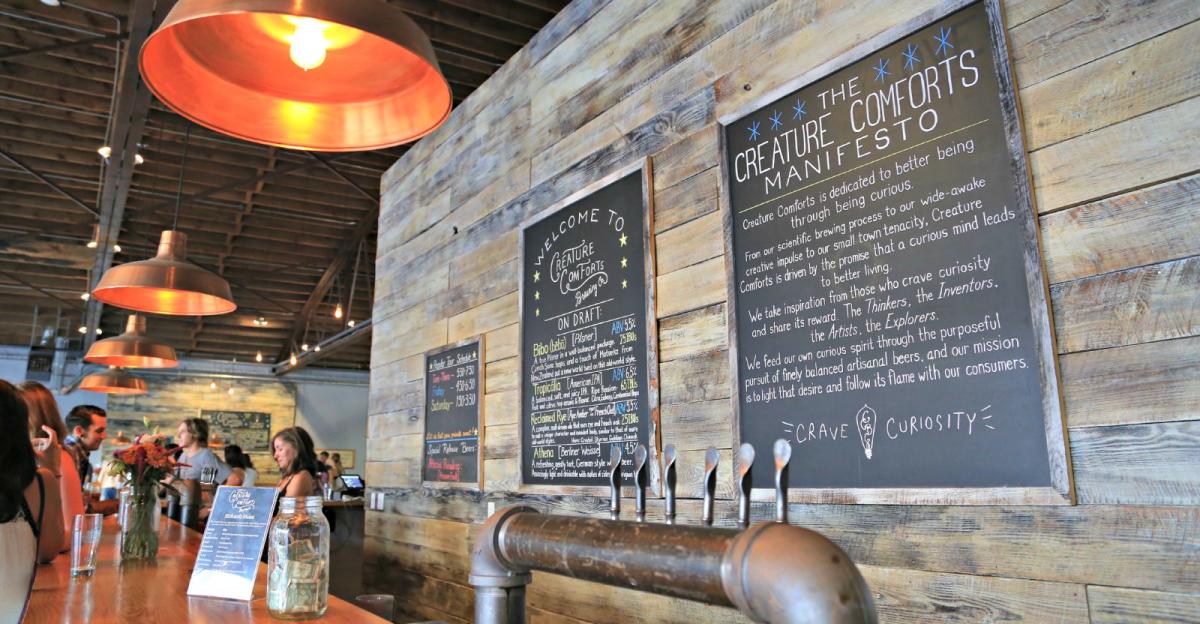 Housed in the beautiful renovated former Snow Tire building in downtown Athens, Creature Comforts is a go-to spot for fine craft beer. Tropicalia, Classic City Lager, Automatic, Athena, Cosmik Debris, Tritonia and Bibo are year-round beers, joined by many seasonal and limited release brews. With an expansive outdoor patio that hosts Wednesday afternoon farmers markets and an interior with industrial chic style and soaring ceilings, you can sip your brew of choice in style. Tours are offered during operating hours, free of charge, and curbside pickup through the brewery's drive-through is offered during the Covid pandemic.
"Stopped here twice during our recent visit to Athens. The beer is very good - we had a few flights and liked most of the selections. Some were outstanding. The outdoor space is great and very relaxed. When in town, definitely stop by for good beer and nice atmosphere."
Review by Tripadvisor Traveler 10 Aug 2020
6. Georgia Museum of Art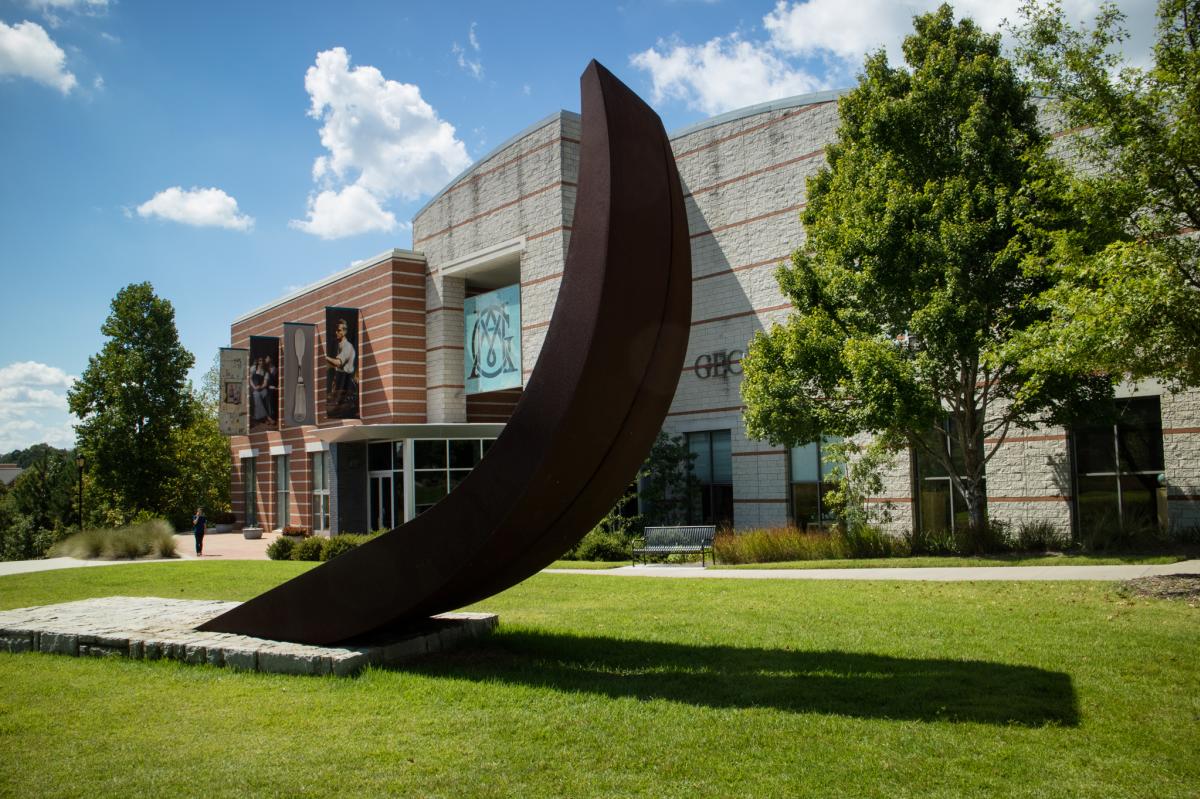 Founded in 1945, the Georgia Museum of Art at the University of Georgia houses a permanent collection of more than 18,000 works of art as well as 20 to 25 temporary exhibitions a year. The Jane and Harry Willson Sculpture Garden hosts rotating exhibitions of work by women sculptors. Strengths include American painting, works on paper, southern decorative arts and self-taught art, as well as works by African American artists and a Samuel H. Kress Study Collection of Renaissance and Baroque art. The official state museum of art, the museum offers free inspiration for everyone. Reserve free timed tickets online at georgiamuseum.org. Guests can stay as long as they like after their timed entry. Hours are Tuesday, Wednesday, Friday and Saturday from 10 a.m. to 5 p.m.; Thursday from 10 a.m. to 9 p.m.; and Sunday from 1 to 5 p.m.
"I spent a morning here and thoroughly enjoyed the range of artworks from Hudson River School artists such as Thomas Doughty through the Thirties into modern American painters and sculptors such as Stuart Davis, Georgia O'Keeffe and George Segal. The special exhibits on Tiffany and decorative arts from early Georgia history were fascinating. The staff is quite friendly and eager to help."
Review by Tripadvisor Traveler 15 Mar 2020
7. The Georgia Theatre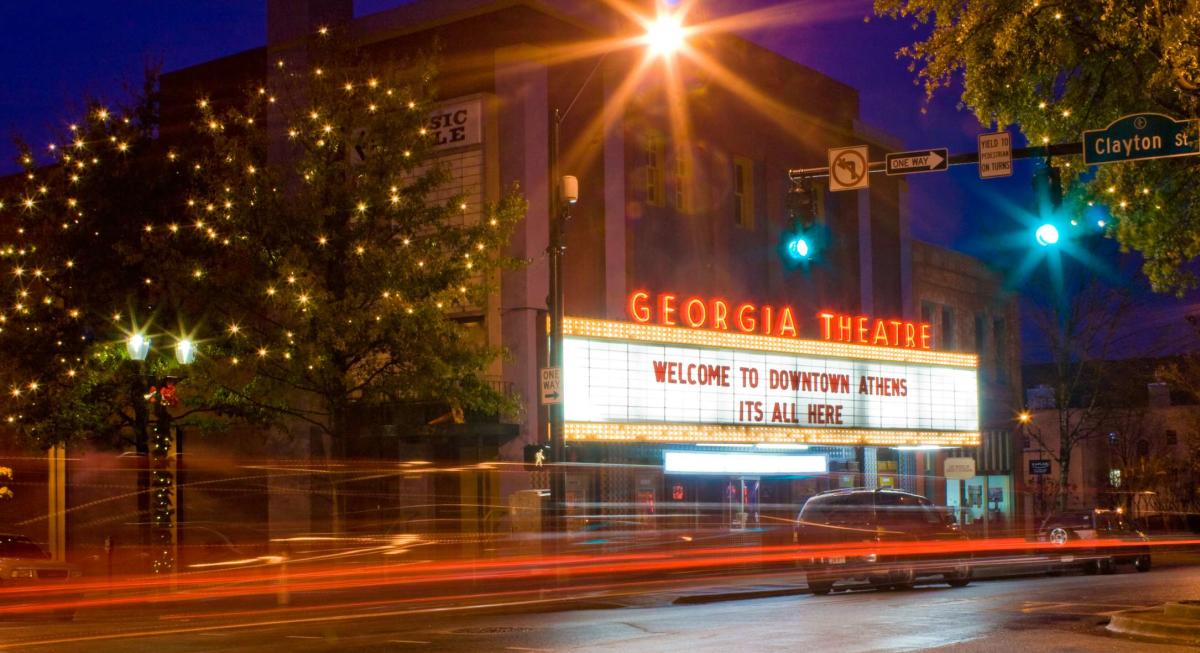 The Georgia Theatre has a mainstage and a rooftop bar, so you can immerse yourself in music or enjoy it with a glass of wine or pint of beer. The theatre is part of the Downtown Athens National Register Historic District and also the Downtown Local Historic District, which was designated in 2006. As a live music venue, The Georgia Theatre has been the site of performances from a long list of acclaimed bands, music videos such as R.E.M.'s "Shiny Happy People" (1992) and John Mayer's "No Such Thing" (2002) and live album recordings from Corey Smith (2008) and the Derek Trucks Band (2004). It was also designated one of Georgia's "Best Music History Sites," by AAA Living in 2018.
"An awesome venue for any concert! Local, convenient, just a perfect night! The rooftop concert and beer bash was great with friends for a simple, fun evening!"
Review by Tripadvisor Traveler 10 Mar 2020
8. University of Georgia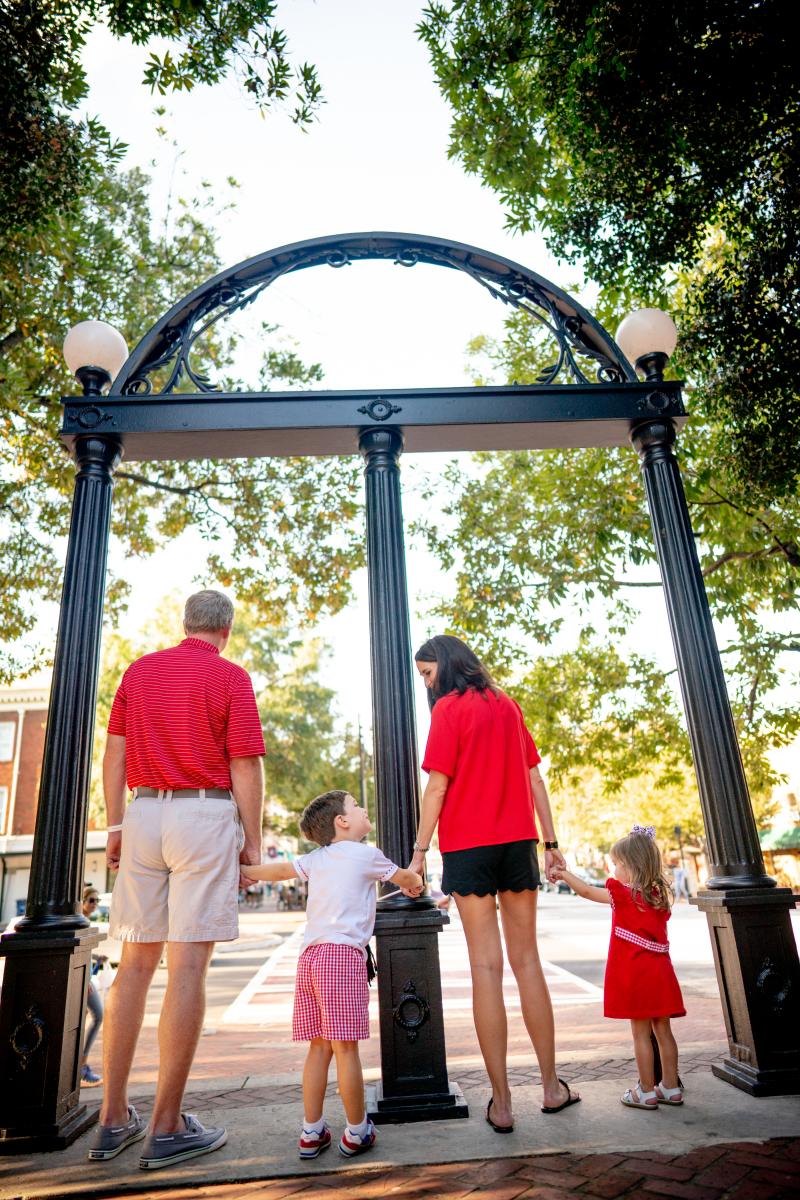 The University of Georgia is the nation's first state-chartered university and one of its best public research universities. With a sprawling main campus that includes 465 buildings on 762 acres, there's plenty to see on a walk through UGA. Historic North Campus is embodied by Greek Revival architecture, beautiful gardens and stately trees framing historically significant buildings. The University of Georgia is also home of Georgia's State Botanical Garden, State Museum of Art, State Museum of Natural History and the Georgia Writers Hall of Fame.
"Spent 30 or 40 minutes strolling through the campus on a (non-football) Saturday afternoon. The buildings were stately and the grounds were impeccably clean. Founders Memorial Garden was a hidden gem! The paths twisted and turned. It felt like a walk in the woods, not part of a huge campus!"
Review by Tripadvisor Traveler 7 Oct 2019
9. Sandy Creek Park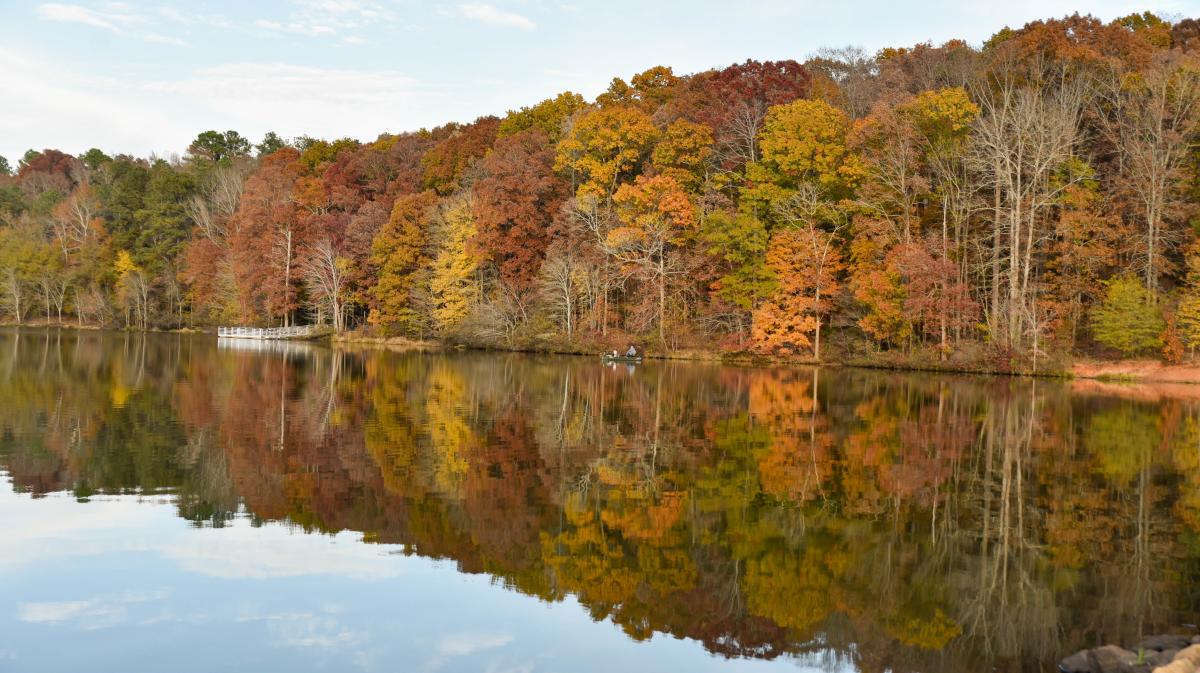 Sandy Creek Park surrounds Lake Chapman and features a variety of activities and facilities including picnic sites, 16 miles of wooded trails, swimming, playgrounds, fishing, dog runs and parks, a disc golf course, sports area and rental pavilion facilities. The park features the only beach in Athens-Clarke County, with more than a half-acre of the 216 acre lake sectioned off from the rest of the lake for swimming. Entrance is $2 per person for ages 4-64. FREE for ages 3 and younger/65 and older. Hours of operation: Open Tuesday - Sunday. Closed Mondays. Winter hours: 9a.m. to 6 p.m. Summer hours: 7a.m. to 8 p.m.
"They've always done a great job making this place inviting and fun for all types of groups, parties and families, whether beaching it on Lake Chapman, throwing a kids B-day party and grill out or racing a triathlon. Lots of picnic tables, grills, trash cans, as well as the fun stuff... kayaks, canoes, swimming area, hiking trails, frisbee golf, boat ramp, fishing and more. It's kind of got something for everyone. and it's only $2 per person or 35 per year for a whole family."
Review by Tripadvisor Traveler 26 Jan 2020
10. Sandy Creek Nature Center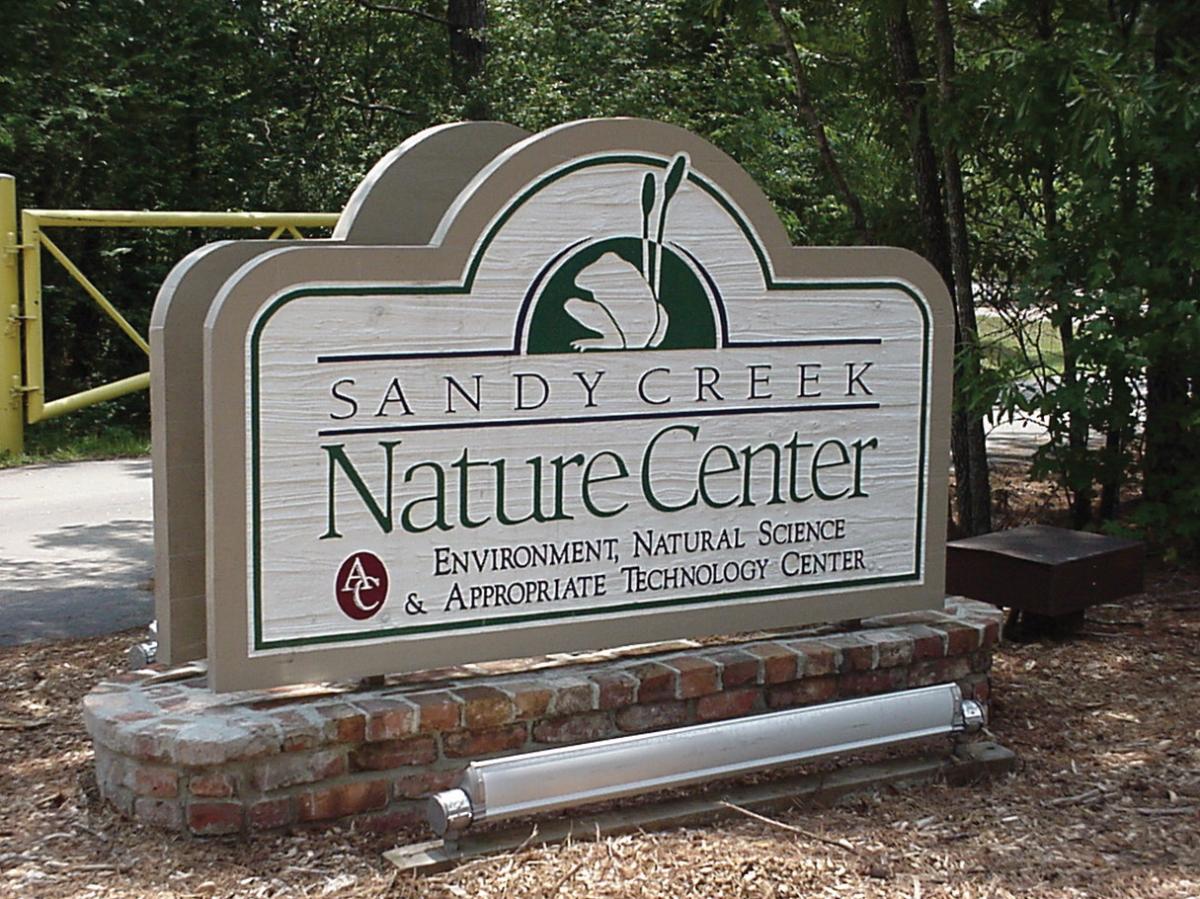 Featuring 225 acres of woodlands and wetlands, the Sandy Creek Nature Center is a free gateway to outdoor exploration with twelve trails, including an ADA interpretive trail, with connections to the North Oconee River Greenway and Cook's Trail. Binoculars, Identiflyers and educational Trail Packs can be checked out for free at the Education & Visitor Center. The Education & Visitor Center also houses live reptiles, amphibians, marine and freshwater aquariums, interactive natural history exhibits and an incredible resource library all housed in an eco-friendly building. Plus, the new Nature Playscape, opened in spring of 2021, allows visitors to enjoy nature play: climb up a rock pile, step over stumps, take a trip down the slide and build a stick house. Hours of operation: Tuesday-Saturday from 8:30 AM - 5:30 PM. Trails are open sunrise to sunset daily.
"The hiking paths are well-marked. We enjoyed getting to hike to the old log cabin & pond. My kids loved getting to see a variety of birds & insects."
Review by Tripadvisor Traveler 21 April 2021
You can't go wrong with any or ALL of these top Athens attractions according to Tripadvisor travelers. Use this Top 10 Attraction list as your Athens itinerary, or visit our Itineraries section for more great ideas of how to spend a getaway to Athens, Georgia.