Where are the best coffee shops in Athens? There are plenty to choose from, as you would expect from any self-respecting college town. Whether you are looking for a quick cup of joe, the latest signature blends or roasts, or a quiet space to get some work done, you will find that these coffee shops are an essential part of Athens' creative vibe! It's not just the craft beer scene and restaurants that we can brag about in Athens- the coffee shops are pretty unrivaled as well!  Here's a roundup of the top coffee shops in Athens, Georgia. 
1000 Faces Coffee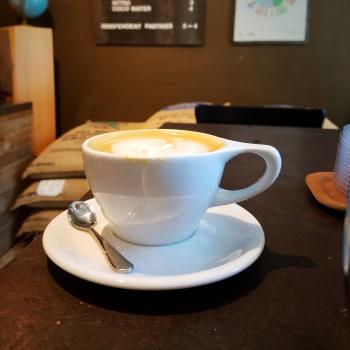 _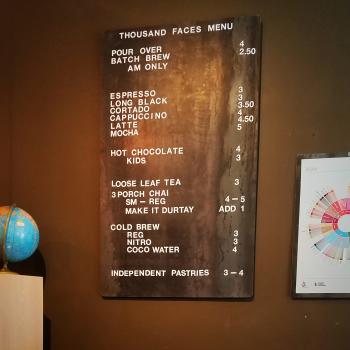 1000 Faces Coffee is a calm oasis downtown on North Thomas Street. Priding themselves on sustainable coffee, 1000 Faces strives to serve as a true intermediary between the grower and customer. As a result, they have a great selection of brews that change seasonally, serving cappuccinos made from local organic milk and Condor Chocolates when the weather turns cold, and cold brews that are still or on nitro tap during the warmer seasons. Their commitment to building relationships across the globe - while delivering fantastic coffee - has led to 1000 Faces being awarded a handful of Golden Bean and Good Food Awards.
Buvez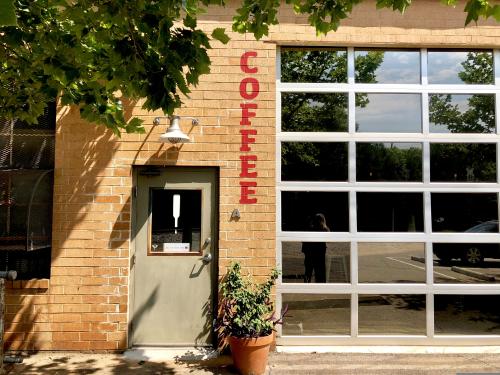 Buvez is an European-style cafe offering traditional French and German pastries along with the diners' choice of coffee, tea, a full bar, and even snowcones! Owner-operator Bain Mattox got his start, like so many Athens chefs, in the kitchen of Five & Ten, and has gone on to open Normal Bar and Automatic Pizza. The Barber Street location is a fantastic neighborhood location for the cafe, and there is plenty of outdoor as well as indoor seating
Sips Espresso Cafe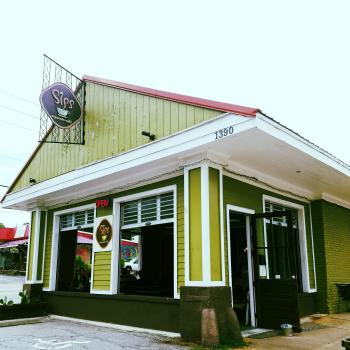 _
Sips Espresso Cafe is located right off Prince Avenue in the heart of Normaltown. Sips prides themselves on "taking the pretentiousness" out of coffee shops, all while serving a mean cup of joe and a wide selection of tea. Sips is well-known for their iconic covered patio with garage doors on all sides and is also the only place in town where you can find a chocolate mint tea. While they offer traditional coffeehouse staples such as espresso and lattes, Sips also features drinks with a Spanish flair! Offering everything from Cubanos to Cortaditos, all of their drinks pair well with their tasty baked goods. Creativity and personality is the focus at Sips: the music is controlled by the barista working that shift and one of a kind art dots the walls. 
Poindexter Coffee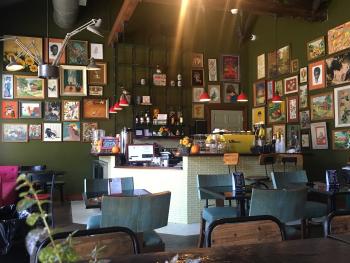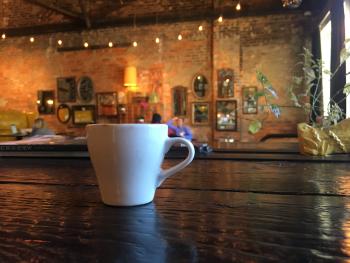 Poindexter Coffee is the lobby coffee shop at The Graduate hotel, but I can assure you it is much more than a hotel lobby coffee shop. While their menu is limited compared to some other Athens-area shops, you will be hard-pressed to find a better menu top to bottom! Boasting flavorful cold and hot drinks, Iron Works is most known for their off-the-beaten-path atmosphere. Many who stop in for breakfast or just a quick cup to go call Poindexter a hidden gem, and with friendly staff and tasty food, who can blame them! Poindexter, however, is making a name for themselves in the Athens coffee scene among visitors, locals, and students alike.
Walker's Pub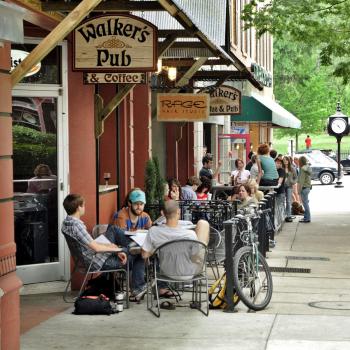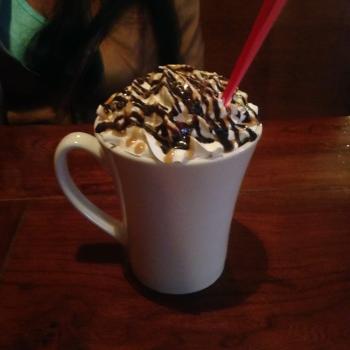 Most dining establishments make you choose between beer or coffee, but Walker's Pub is not one of them! Located in the heart of downtown, Walker's always seems to be filled to the brim with students, professors, families, and everyone in between. Walker's offers seven different roasts brewed daily and a small selection pastries and sandwiches. Come evening time, Walker's does a complete 180, with coffee and tea turning into beer and cocktails. While the drinks change, the environment remains laid back as music and laughter continue to fill the pub.
Hendershot's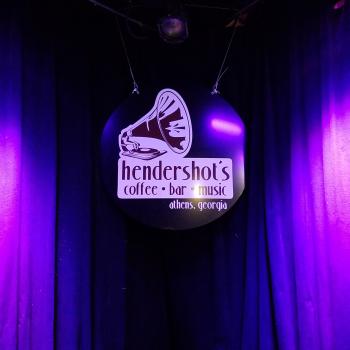 _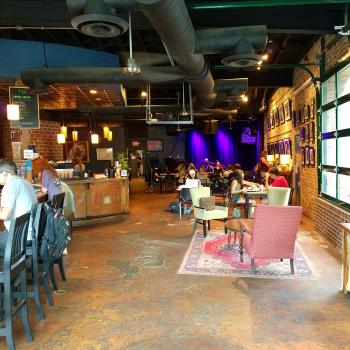 Calling a repurposed Coca-Cola bottle shop on the fringe of downtown Athens home, the atmosphere at Hendershot's is about as local as it gets! Coffeeshop by day and a peculiar bar by night, Hendershot's specialty brews include nitro coffees and signature blends created in conjunction with Jittery Joe's coffee roaster. They also offer a full lunch and dinner menu, and a plethora of cocktail and beer options for those looking for a quiet spot to hang out at night. There is something going on just about every night of the week, with open mic night every Monday and live music almost every other evening. Between the music, their outdoor patio, and their food and drink offerings, Hendershot's has plenty to offer, regardless of what your taste buds are craving! 
Zombie Coffee and Donuts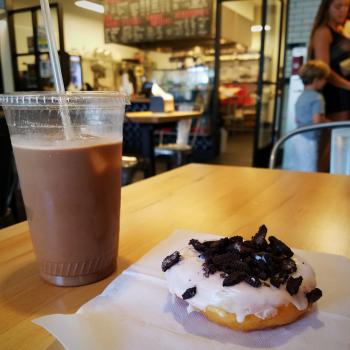 _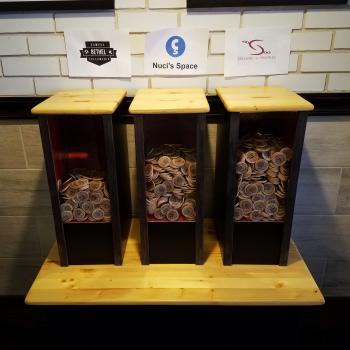 Zombie Coffee and Donuts was founded in May 2016 by UGA alumni and is located downtown on West Broad Street. They boast a variety of roasts from around the world, though their most popular drink is their caramel macchiato. Zombie is most known, however, for its creative and delicious donuts that are served warm, with the most popular two being vanilla with Oreo crumbles and strawberry with Fruity Pebbles. Zombie has a dedicated social mission to help the community, where each customer vote on one of three charities listed for that month, and the winner will receive 5% of their gross monthly profits that month. You can find a truly unique experience when you get your coffee and donuts here!
Jittery Joe's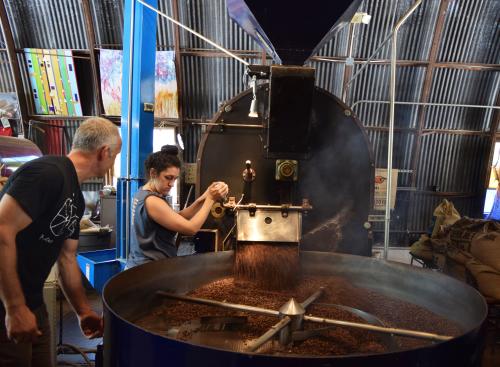 _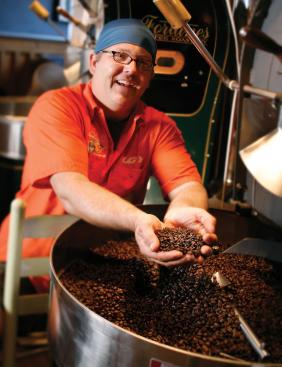 Last but certainly not least in our roundup of Athens coffee shops is Jittery Joe's, with several locations around town, including a roaster where you can see (and smell!) the magic happen. Athens is proud to be the hometown for over 20 years of this growing name in small batch coffee roasting. It all began next door to the 40 Watt Club in 1994, with Jittery Joe's making a name for itself from famous performers coming through, of course much in need of a jolt of caffeine! Later, in a stroke of marketing genius, Jittery Joe's sponsored a professional cycling team that took the name, and beans, on the road with them and even sold out of the back of their support vehicle. Today, over a generation of UGA students and Athens residents can thank Jittery Joe's for study space, group project meet ups, and the fuel to keep going. Intrigued? Read more about head roaster Charlie Mustard, and then head out to the roaster or one of the other Athens locations Downtown, in Five Points, or on the East Side.
Coffee has a place in everyone's life, whether you need that first cup to get your day started or use it for a 2 o'clock pick me up. Regardless of how much - or how often - you drink coffee, we can all agree nothing beats a good cup of joe. Luckily, Athens has plenty of options to offer, and some provide products for you to take the flavors of Athens home with you! So next time you're here, let one of our local coffee shops transport you to Columbia or the island of Cuba with a drink that will make your local shop jealous!
This blog was updated by Kacie Fogg on January 25, 2018 and Hannah Smith in September 2020. Images were taken pre-pandemic.
Athens Coffee Shops (+ Tea & Juice!)