A City of Champions. Between the Hedges, and Beyond.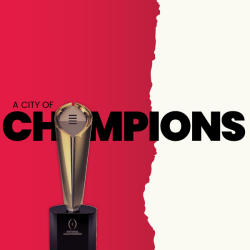 Whether you're new to the scene, an alumnus of the University of Georgia, or a local Athenian, you will hear "There's nothing like a Saturday in Athens" from almost anyone you ask. That's especially true with the Bulldogs crowned the 2021 college football national champions, along with the title of "Best College Town in the South" by Southern Living for 2022. Athens is indeed a city of champions between the hedges in Sanford Stadium and beyond. While the collegiate city is well-known for its Bulldog spirit – as shown by red and black on every corner in the fall – sports aren't the only reason to explore Athens. More than just a college town, Athens is a wonderful getaway on any day, in any season. Creativity and color fill the city, from the blossoming gardens to the rich arts scene to the restaurants that inspired R.E.M.'s album titles. There's no better time than now to spend a few days in this energetic town just 60 miles northeast of Atlanta.

Live Music & Arts Scene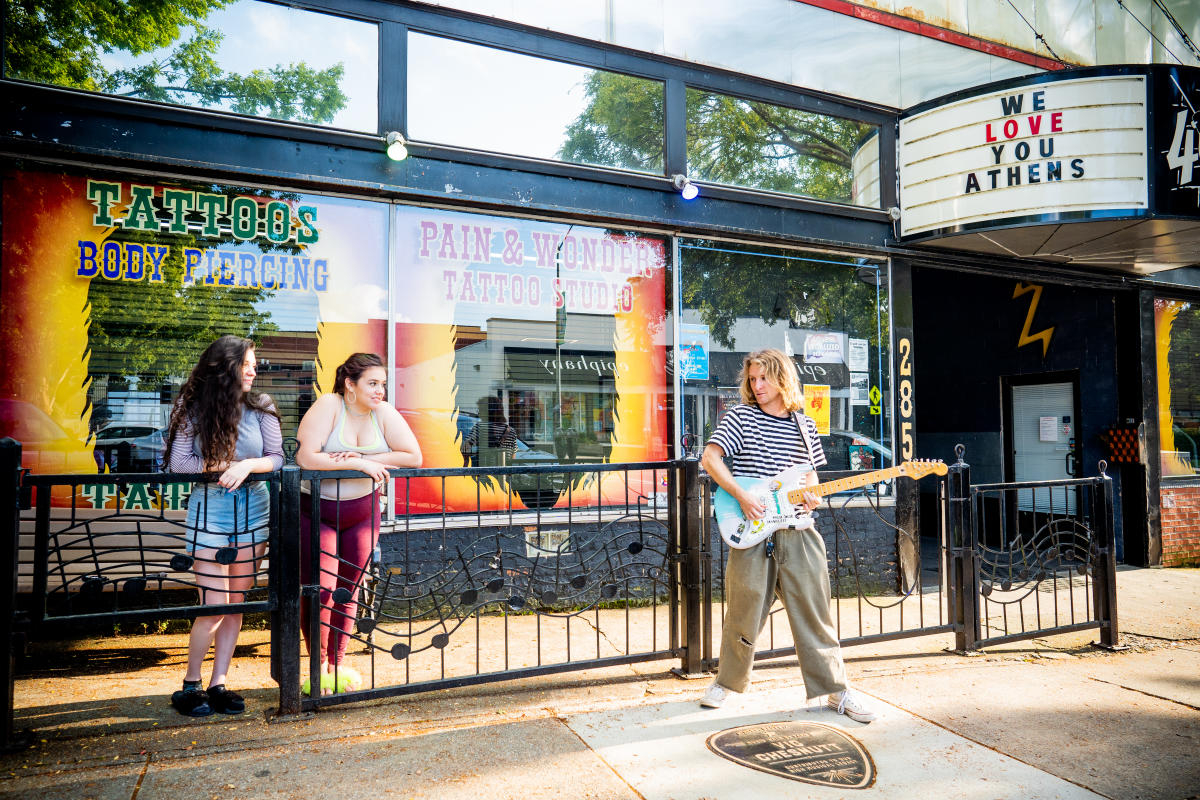 Downtown Athens is home to a vibrant art and music scene. Murals, painted lampposts, and more fill the streets with color and life. If you've never set out on a scavenger hunt to take pictures with the thirty-six painted bulldog statues scattered around the city, it's an easy way to see all of Athens. Or set off along the Athens Music Walk of Fame to trace all of your favorite musicians through the city on a self-guided music history tour that highlights Athens' various music venues, bands, and music shops. The AthFest Music & Arts Festival returns in June, allowing you to bounce between live music in the streets and inside the 14 featured club venues. Thousands of music-lovers flood the city to experience a wide variety of genres over the three-day festival. All outdoor stages at AthFest are FREE! AthFest even features the block-long KidsFest, so your kids can dive into the musical fun too. AthFest is one of the best ways to experience Athens' famous music scene, but it is certainly not the only one. You can pretty much find live music in Athens almost any night of the week, at hot spots like the 40 Watt Club, the Georgia Theatre, newer kids in town like The Lewis Room at Tweed Recording, neighborhood joints like Hendershots, and big back yards like Southern Brewing Company. 
Athens Spirits: Beer & Wine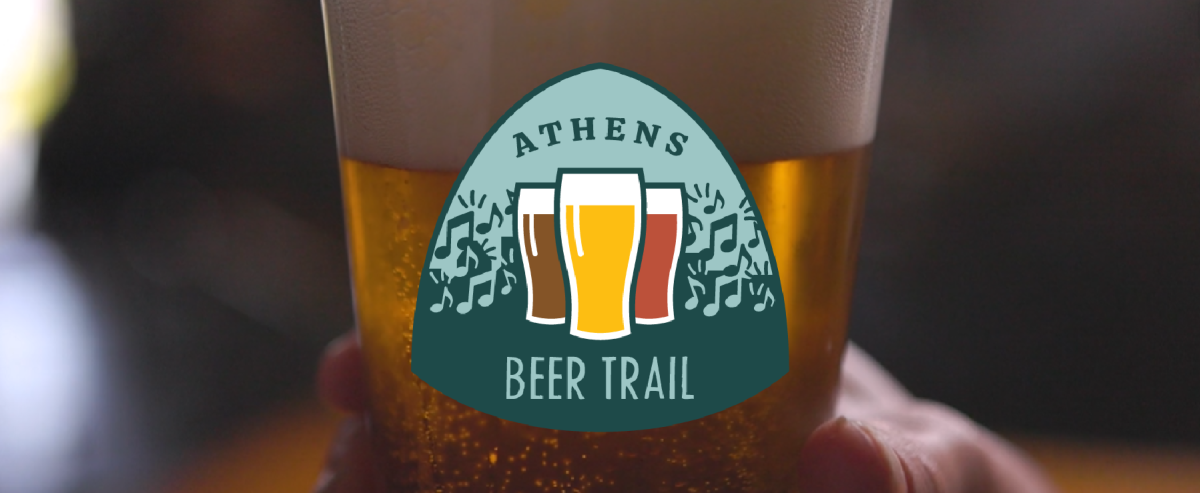 Did you know? Athens is a new hot spot on the craft beer scene, with six breweries now calling Athens home. The new self-guided Athens Beer Trail is a fun way to visit one, a couple, or all of them! Just ask your bartender at any of the breweries for a Beer Trail Field Guide. Get your Field Guide stamped at each Athens brewery you visit. Then, once you've visited all six breweries, you can redeem your guide for a prize at the Historic Athens Welcome Center downtown to mark you as a member of the #AthensBrewCrew. Enjoy responsibly-- there's no timeframe for needing to complete your visit to all six breweries. Traveling with littles? No worries-- all the Athens breweries are very family-friendly. 
If cocktails are more your speed, Athens has you covered there, too. So many options, but here are just a few: Downtown rooftop bars include the Georgia Theater rooftop and HyBar, atop Hyatt Place. Locals also flock to The Globe, which is expected to reopen in spring 2022 after closing during Covid. Venture a few blocks outside of downtown for the brand-new Sidecar, which just opened next to favorite restaurant home.made. Normaltown is a super neighborhood for happy hour-- you'll want to check out Normal Bar and The Old Pal.
Wine. Who can forget wine? ​​Athens Wine Weekend returns May 20-22, when you can attend tastings and seminars led by wine industry experts as well as reserve a spot at a gourmet dinner with wine pairings and a sparkling wine brunch. Whether you want to educate yourself on the knowledge and history of wine or just enjoy sampling the food and beverages, your attendance will actively support The Classic Center Cultural Foundation, which helps to provide arts scholarships to high school and college students as well as arts programs in the Athens community. Can't make it for Wine Weekend? Check out Tapped Athens. Located in historic Bottleworks, Tapped Athens offers the world of wine right in the heart of the Classic City. With 24 bottles on tap, this unique self-serve wine tasting experience puts you in control. You may choose to sip until you find the perfect bottle to take home, or pour a glass and savor with friends.
Athens Restaurants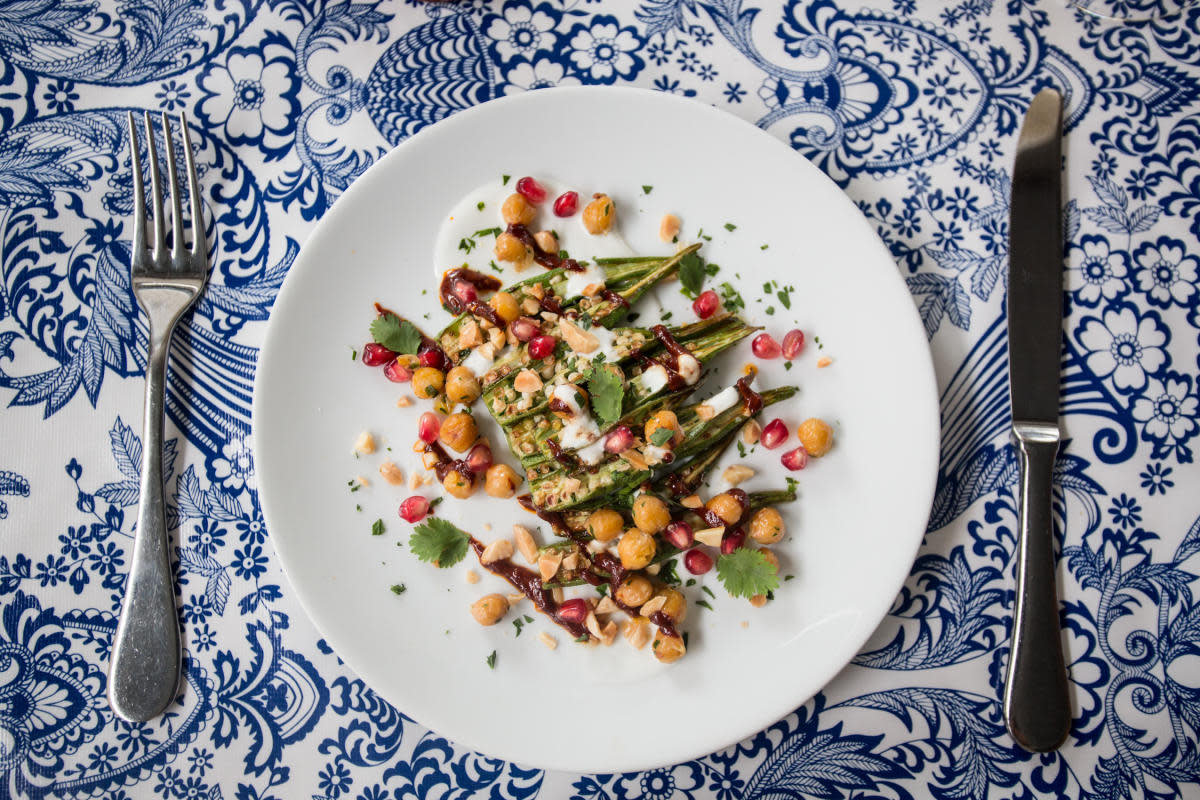 As all the locals and college students will tell you, Athens is a major food town, and the options for any meal are endless. For breakfast or a weekend brunch, The Place, Big City Bread, and Mama's Boy serve an endless supply of cheesy grits, fluffy biscuits, and French toast.  If you're in need of a pick-me-up, you don't have to look far. Athens has not one, but two coffee roasters, plus an all-new Equadorian coffee called Peña that's exclusive to Condor Chocolates. Jittery Joe's familiar orange logo can be found all throughout the city. 1000 Faces is on the menus of many of the finest restaurants in Athens, plus has a cafe downtown.
For a leisurely lunch, take advantage of the great outdoor seating, burgers, and fan-favorite fries of Trappeze Pub, the vine-covered porch of the Café on Lumpkin, or Marti's at Midday's newly-refurbished patio. Marti's homemade pita chips and tarragon chicken salad are the stuff of legend in Athens. Since sweet treats and adventure are a must after lunch, check out Condor Chocolates' brand new cafe downtown while you wander through the shops. Not only do you get all the same delicious treats as its sister location in Five Points, but you can also watch the chocolate being made each day. Dinner brings all kinds of cuisines to the table. Head to the brand new ZZ & Simone's in Five Points for trendy Italian, to Cali-n-Tito's for a little Latin-American flair, or Farm Burger for – you guessed it – the best burgers you've ever eaten. For a classic taste of Athens, you can never go wrong with the long-time favorites The Last Resort, Five & Ten, and The National. 
Get Outdoors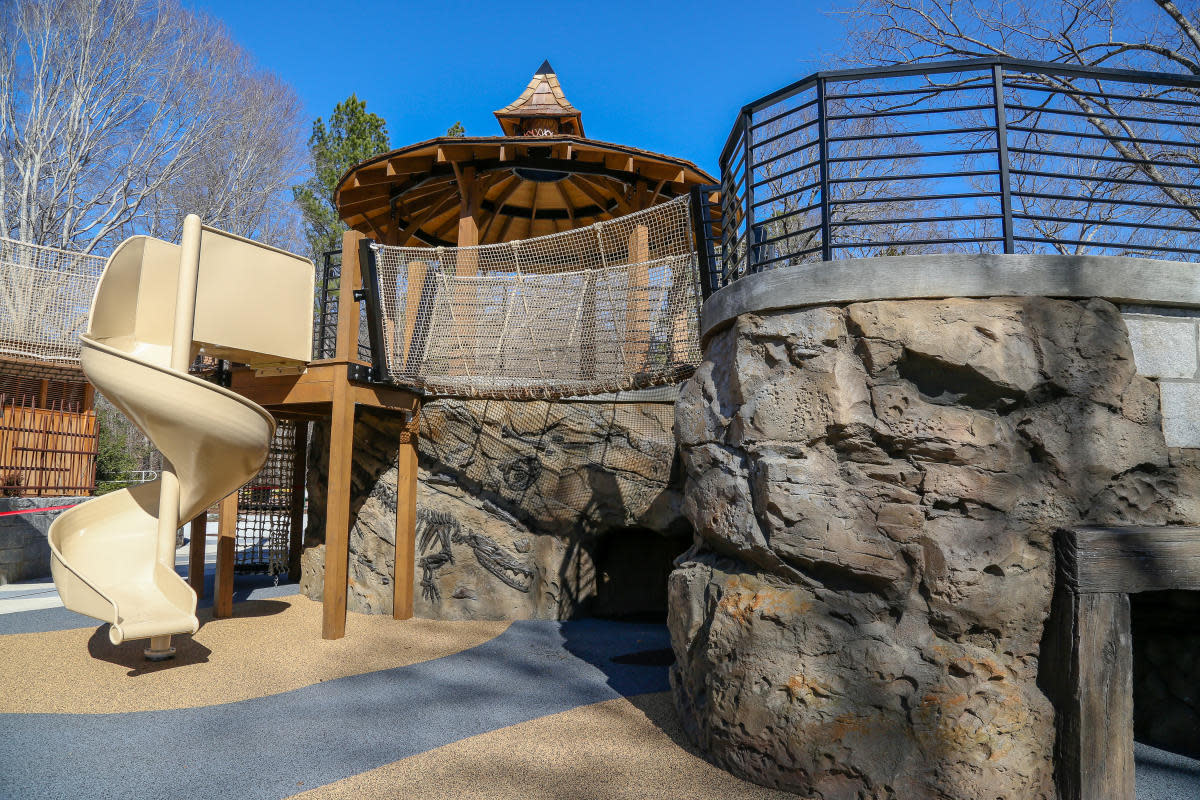 For outdoorsy types, the State Botanical Garden of Georgia is full of beautiful plants and flowers, over five miles of hiking trails along the Oconee River, and the brand new Porcelain and Decorative Arts Museum. The Alice H. Richards Children's Garden features interactive and educational gardens and adventure areas, complete with sculptures and play areas. It's a great place to bring your family and inspire kids to love nature. The Botanical Garden has over five miles of trails to explore plus there are also plenty of hiking and biking trails throughout Athens if you'd like to change up your scenery.
Enjoy Festivals & Events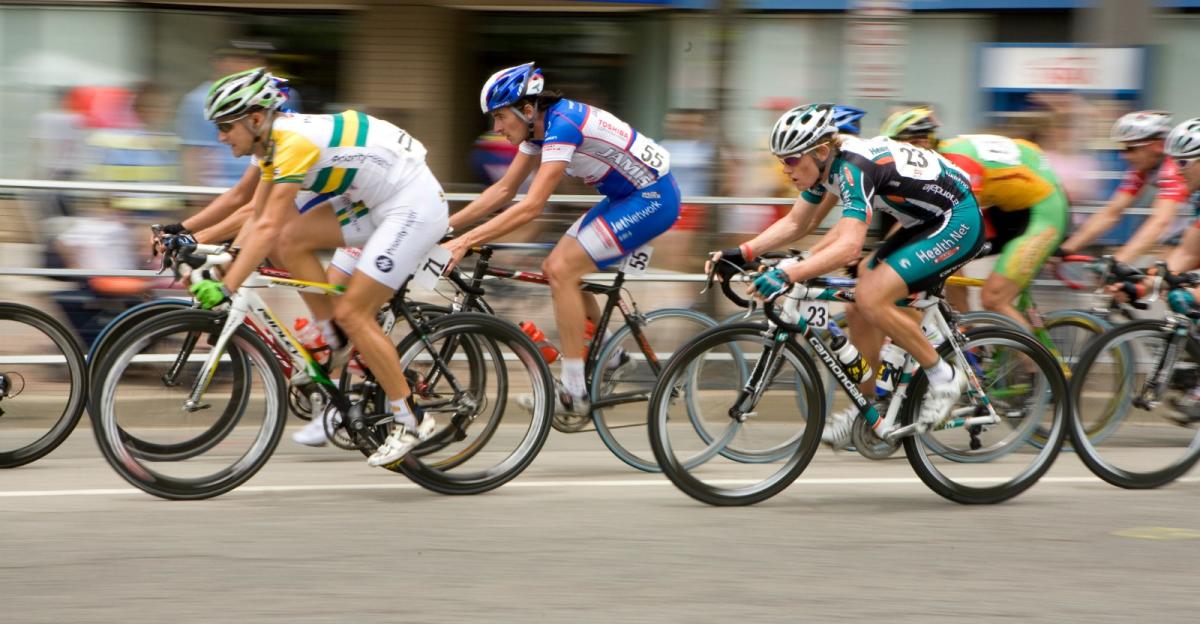 In addition to anytime attractions like the Botanical Garden, Athens has a full calendar of annual events and festivals, with spring bringing some of the largest and most-anticipated dates on the calendar. The AOC Athens Twilight Criterium packs out the streets of Athens in the last week of April, attracting thousands of spectators to cheer on pro cyclists as they race at breakneck speeds through the downtown Athens streets. Check out the rest of the annual events and festivals, plus more things you can do in Athens in the spring.
Plan Your Getaway to Athens!
Believe it or not, this is only the start of the excitement and adventure you'll find in this town. You'll never run out of fun activities, craft beverages, or flavorful food when you visit Athens and its vibrant neighborhoods. Since Athens is a nearby getaway with plenty to explore, any season is a great season to visit. There's no need to wait until football season to head to Athens. There's no better time for you to plan a trip with friends and family to experience all Athens has to offer.