Spring is always a time of rebirth, and never more so than in 2021. With more shots in arms and a year's worth of practice with safety precautions, the time is right for a spring getaway to Athens, Georgia. There are plenty of things to do in Athens this spring! It's the best time of year for outdoor Athventures like nature walks, patio dining, beer gardens and just enjoying one another's company along with the wonderful weather.
Best Things to do this Spring in Athens
1. Head to the State Botanical Garden of Georgia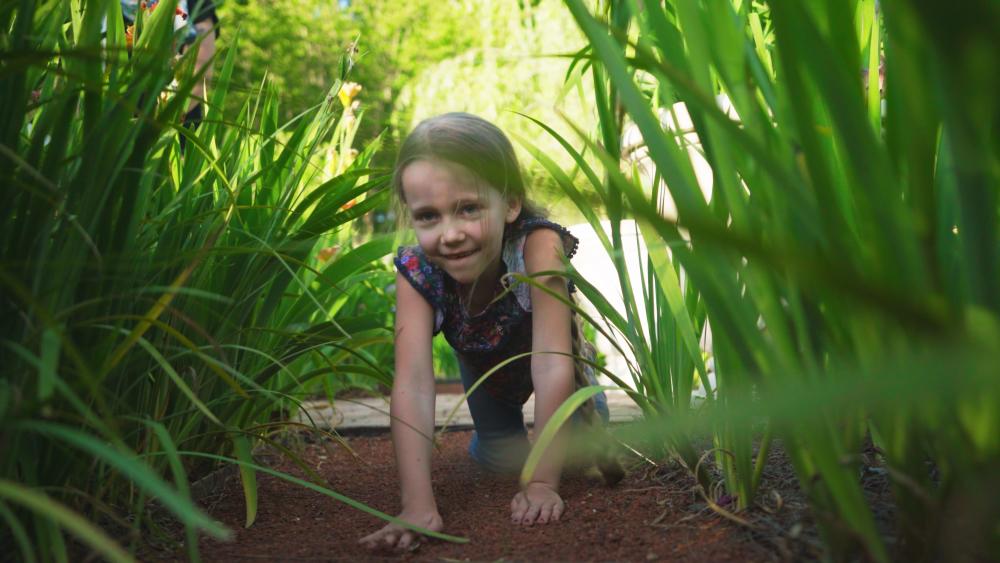 The State Botanical Garden of Georgia is worth a trip to Athens, all on its own. The Garden is a 313-acre preserve with plenty of attractions and activities to capture the imagination of all ages. There are over five miles of trails for exploring, including a new ADA-accessible trail to the river. Themed gardens tell the stories of plants throughout Georgia's history, plants that grow around the world at our same latitude, and more. The Children's Garden is an interactive and immersive experience spread over several acres. All-new for 2021, the Porcelain & Decorative Arts Museum explores the connection between arts and nature with eight galleries of exhibits from near and far. Parking, and admission to all areas, is free! To ensure social distancing, visitors need to reserve their free timed admission for the Children's Garden and Porcelain & Decorative Arts Museum. Weekends are the busiest times, of course, so be sure to plan ahead to reserve your time.
2. Dine Outdoors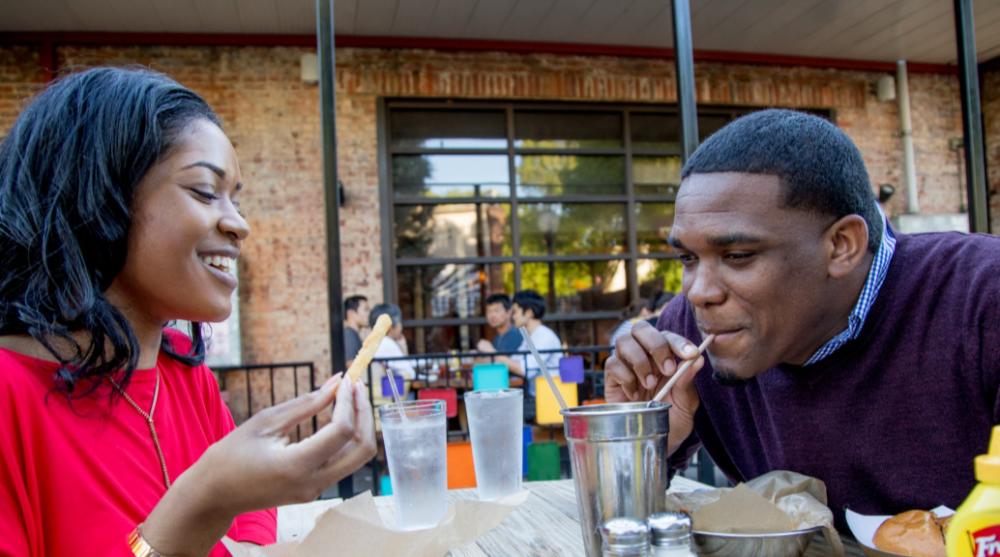 Athens is definitely known for its creative approach to food. The restaurant scene attracts discerning diners from metro Atlanta and far beyond. Spring is a wonderful time of year to head to Athens to check out the laid-back, casual vibe on restaurant patios throughout town. We love the family-friendly menu and patio space at Ted's Most Best and Clocked!, downtown. Plenty of other downtown restaurants have also upped their patio game, including Last Resort (yay, greenhouses!) and The National.
The shaded, tropical oasis of Cali N Tito's, along with the flavors on the menu, will transport you to the Caribbean (heads up-- cash only!) Dine with a two-time James Beard winner on the porch of the historic home on S Milledge Ave. that houses Hugh Acheson's Five & Ten. Head to the Boulevard neighborhood and discover fun patios in reclaimed spaces: Heirloom is in a former old-time gas station and White Tiger is in an old corner grocery store.
There are plenty more outdoor dining options-- head over to our Outdoor Dining page to discover them all!
3. Take a Hike (or Walk, or Bike)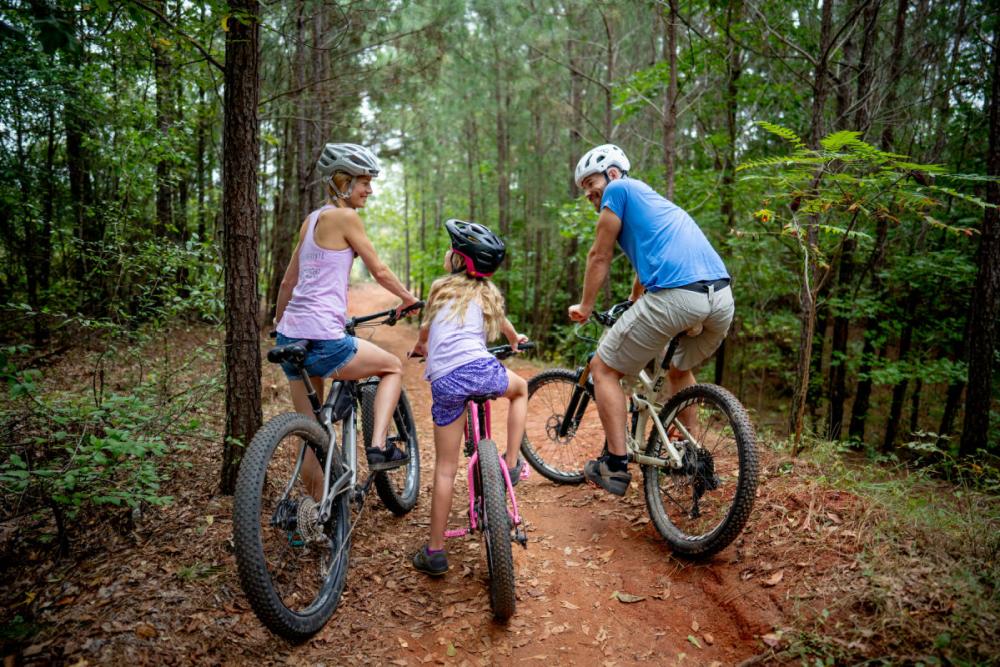 4. (Re)Discover the University of Georgia Campus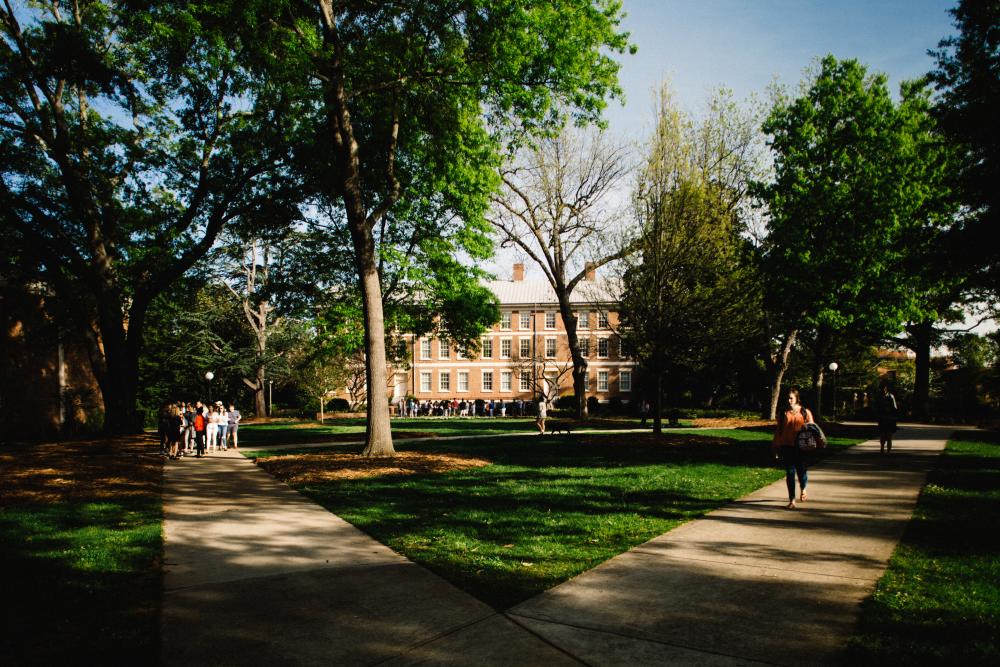 The University of Georgia's historic North Campus is some of the oldest property in town. Step across Broad Street in Downtown Athens and you'll step back over two centuries in time. Did you know? The University of Georgia is the birthplace of public higher education in America (1785) and actually pre-dates the incorporation of the city of Athens. The early UGA presidents were Yale men and modeled the campus after that venerable institution. The quad is beautiful at any time, but the spring blooms are really something special and are not to be missed. If you're a UGA grad, you'll love revisiting your glory days and sharing (some) stories with your family. Even non-alumni will enjoy walking through North Campus. You'll see Old College (1801), one of the oldest buildings in Athens, and Herty Field, where the first football teams played. Here's a self-guided tour.
5. Discover Local Flavors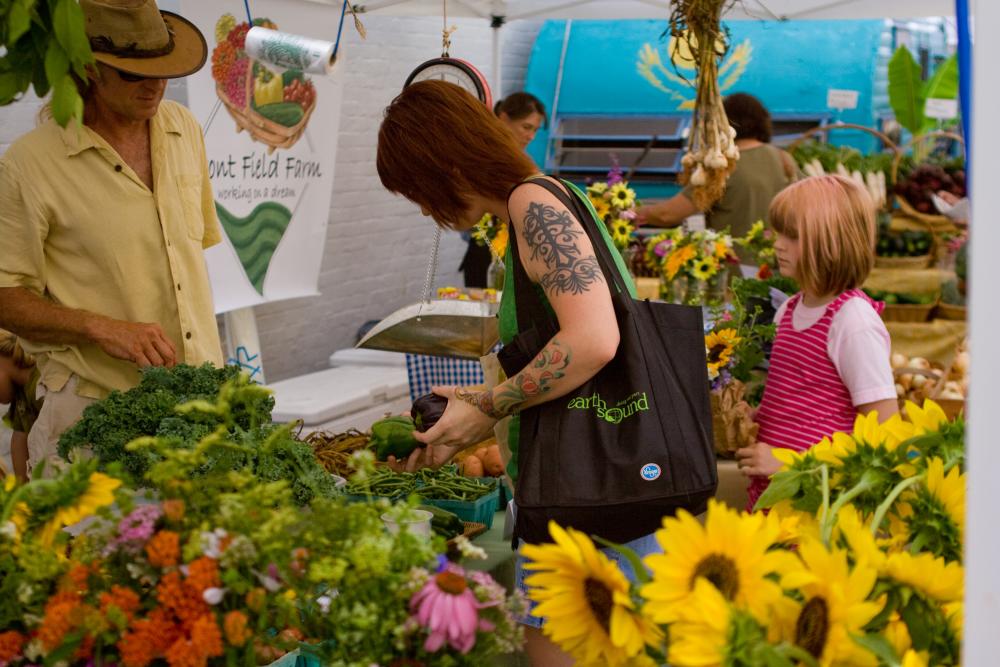 There are so many opportunities in the spring to see the creative energy of Athens on display. Every Saturday morning the Athens Farmers Market takes over Bishop Park and the offerings go far beyond produce. You'll find all sorts of fresh choices for your menu, your home, and your bath & body routine. Every third Saturday, Indie South hosts its Abnormal Bazaar, which is a fun lil' flea featuring all kinds of vendors selling everything from soaps and jewelry to vintage and vinyl. At both spots you'll be able to buy coffee and tea as well as pastries, so you can have some breakfast while you shop.
Indie South is also bringing back its Springtacular on May 1-2, 2021. This annual event is a modern makers market with truly one-of-a-kind finds.
6. Take a Garden Tour of Athens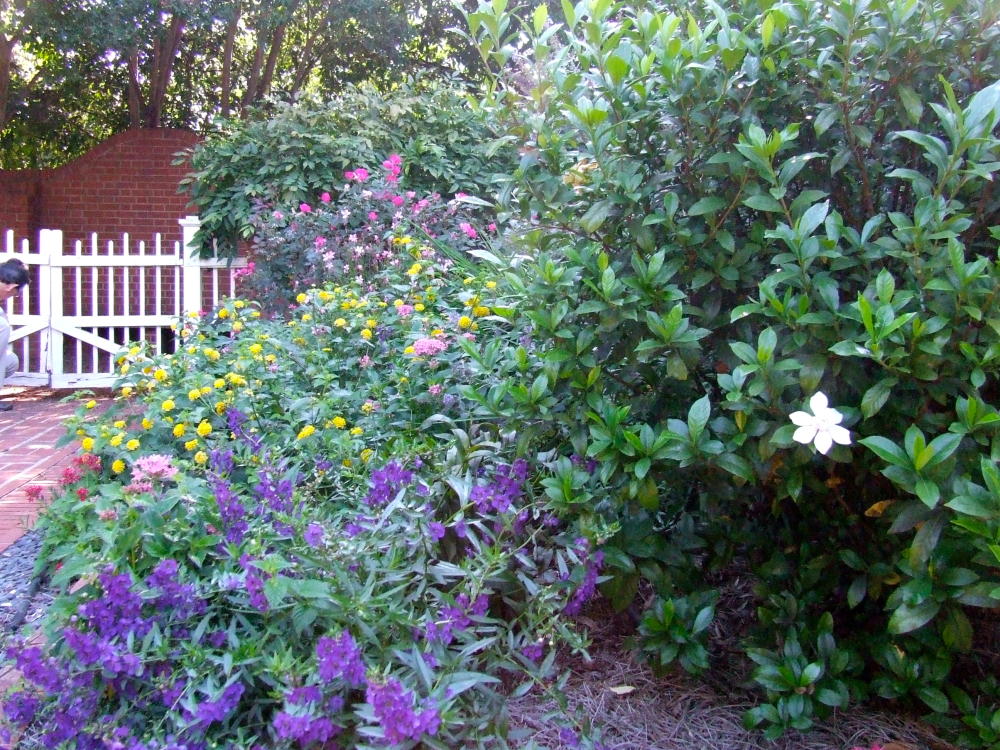 Another one of Athens' favorite annual events is back this spring: The Piedmont Gardeners' Garden Tour of Athens. Enjoy the spring weather and take the opportunity to visit inspirational gardens in Athens. Bring a friend, your Mama or Sister, drag your spouse along, grab your walking shoes and immerse yourself in the self-guided tour filled with garden creativity and ideas. This year's tour is on April 17, from 10 AM - 4 PM, and will take place rain or shine.
7. Relax at an Athens Craft Brewery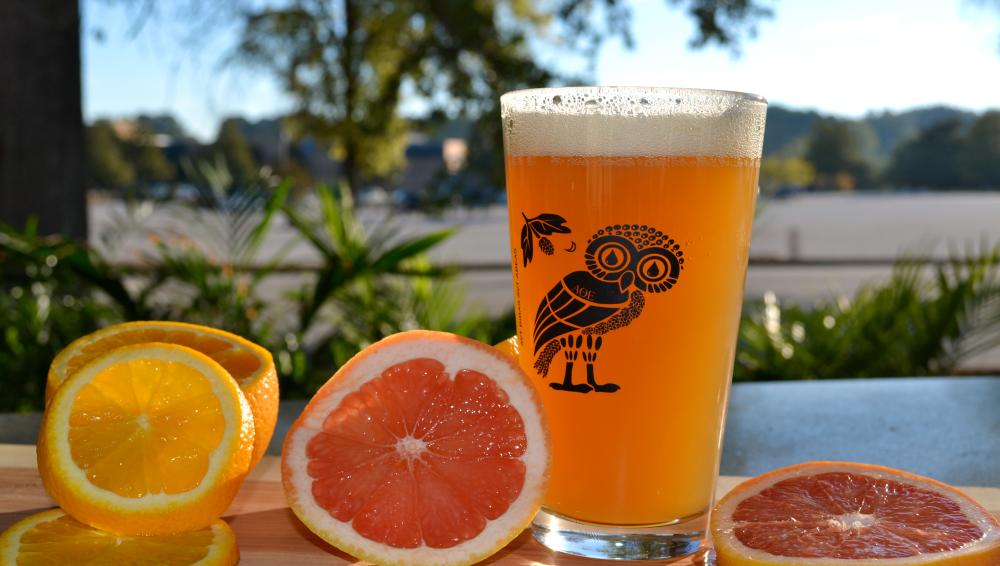 Athens is now home to six breweries! Each has its own specialty and vibe. As of mid-March 2021, five breweries have outdoor space open for tasting and the sixth, Terrapin, is open for curbside pickup only. Creature Comforts, in downtown Athens, gained acclaim for its Tropicalia IPA and is also known for its sours (we see you, Athena!) Akademia, the newest Athens brewery, has an expansive patio space and is even hosting special events (with social distancing) like craft fairs, live music, and pop-up partnerships with local restaurants. Check out all Athens craft breweries and pick the one -- or ones -- right for you!
8. Plan a Picnic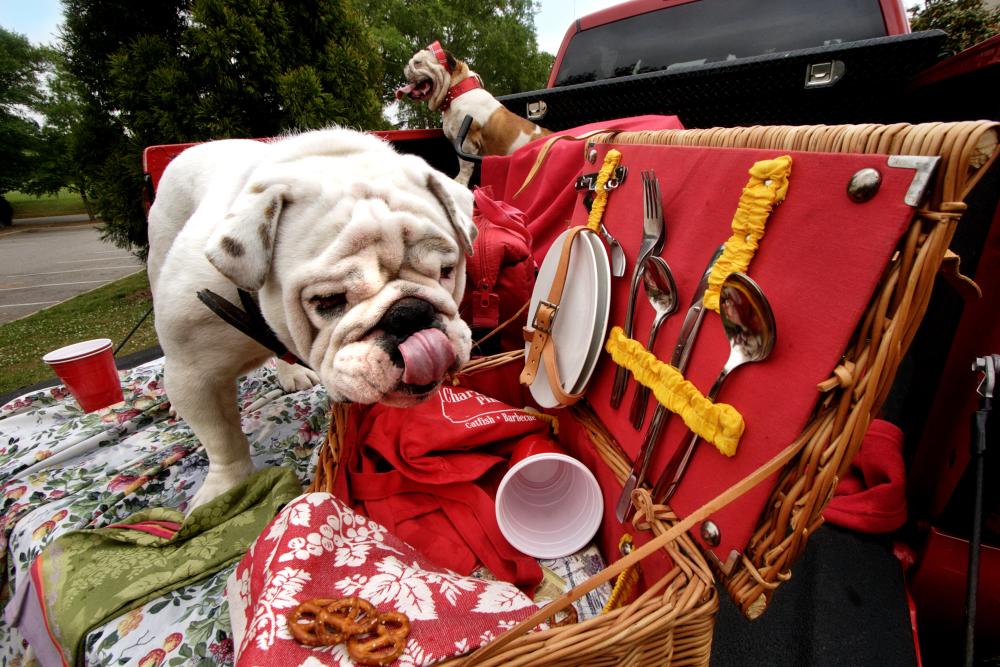 Spring weather is picnic weather!
There are plenty of picnic spots in Athens for spreading out a blanket and relaxing over good food and drink. Slow down, enjoy the scenery, the company and the conversation.
We look forward to seeing you this spring in Athens! Over 100 local businesses have taken the pledge to Go Safely, so you can feel comfortable taking this Georgia getaway. 
Why wait? Book your Athens Spring Getaway today!