Ladies, it's time to leave the busyness behind you; you deserve a trip for yourself. Life can be crazy, so we've alleviated the guesswork and stress of planning by pulling together the places and activities around Athens you'll enjoy the most. Grab your best friends, your college roommates, or your closest co-workers, and head to Athens, GA for a girlfriends' getaway weekend!  
Friday
Whether your girls' getaway is an annual trip or your first get-together in years, there's always so much to catch up on; so, do it over dinner! Head to happy hour at Seabear from 3 - 6 p.m. and order oysters for the table. Feast on seared scallops, pork schnitzel, or frogmore stew at one of Athens' finest, Five & Ten. Do these options sound too delectable to decide between? The National is owned by the owner of Seabear and the owner of Five & Ten, so you know anything from their menu will be delicious, too! 
After dinner, get a taste of Athens' culture. See a show at one of Athens' many notable music venues including the Georgia Theatre, 40 Watt Club, and Live Wire. Check out the list of upcoming live music performances in Athens to decide where to spend your night. If you prefer movies to music, see what's playing on the big screen at Ciné. Kick back and relax with a cocktail as you watch a cult-classic or an independent film. 
Athens nightlife is always lively on a Friday night! Sit on the rooftop patio and enjoy sangria at Allgood Lounge. Grab a glass of wine at The Globe, and watch the rest of Athens go by from the front patio. Order a beer on tap at Trappeze Pub, a restaurant and bar where warm and rustic means modern and sleek. In need of a late night snack? Go to The Grill! This 24 hour diner has a menu full of burgers and sandwiches with breakfast starting at midnight. There's something to satisfy any type of craving, but they're famous for their feta fries. 
Saturday
Breakfast is the most important meal of the day, so don't settle for anything less than a delicious breakfast at one of Athens' best! Mama's Boy's famous biscuits pair perfectly with their vegetable and egg scrambler or pulled pork and potato hash. Plus, a girlfriends' getaway is the perfect time to treat yourself with their chocolate cake for breakfast. For another locally-owned Athens breakfast experience, try Big City Bread Cafe. Grab a table under the string lights and overgrown trees and feast on foods like french toast, vegetable saute, and salmon gravlax.
Rise and shine; it's time to unwind with a morning at the spa! Visit Urban Sanctuary for a refreshing start to your day. Urban Sanctuary offers everything you need to feel rejuvenated including massages, facials, scrubs, waxes, and nail care. If your group of girlfriends consists of three or more, book a spa day to receive coordinating spa services. Try the Girlfriends' Lunch and Spa package: a sea mud pedicure and lunch for you and each of your girls.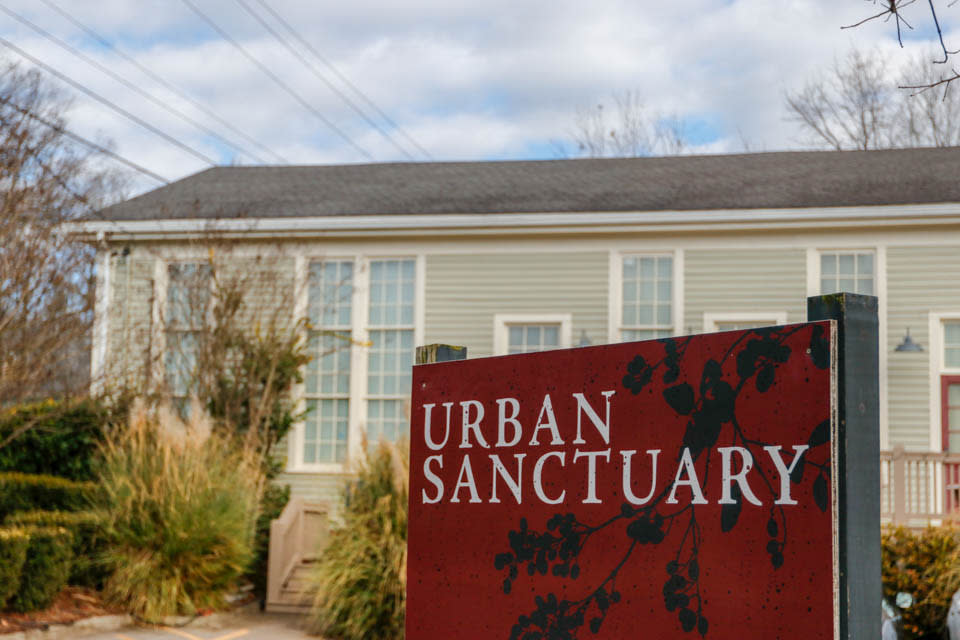 Take advantage of the beautiful, breezy weather during springtime in Athens; sit in the sun and enjoy lunch! Pack a picnic and find a shady tree to sit under at Trail Creek Park. Georgia Theatre Rooftop boasts a spectacular view of downtown Athens. Try one of the local beers on tap and grab a sandwich, or split snacks like spicy pimento cheese or fried chicken skins with your group. Choose Cali N Tito's for a cool and casual outdoor dining experience. Their eclectic environment will draw you in, but their fish tacos and Cuban sandwich will keep you coming back for more. 
Once you've filled your stomachs with food, follow with filling your cup at a brewery. Try Creature Comforts Brewing Co's classic Tropicalia or a new specialty brew in their tasting room. Sample a seasonal, spring beer at Southern Brewing Company like their Cuchulainn Irish Red Ale, released just in time for St. Patrick's Day. Consider combining lunch and the brewery experience into one; have lunch at Akademia Brewing Company, a brewpub offering salads, sandwiches, and of course, lots of beer. If this type of afternoon seems right up your ally, come to Athens during Beer Week, a week devoted to Athens' breweries and craft beer, or during the Classic City Brew Fest.
Spend your Saturday afternoon shopping! Stroll around the streets of Downtown Athens and browse through the boutiques. Splurge on yourself with a high-end designer piece from Agora Vintage or Heery's Clothes Closet. Shop 'til you drop, or pick up a coffee from Jittery Joe's or Zombie Coffee and Donuts to give you a little extra fuel.
Have an early dinner at one of Athens' highly-rated restaurants. Sit on the porch of Marker 7 Coastal Grill in Five Points and chat over cocktails and crab cakes. Dine at Last Resort Grill, but don't be fooled by the name; it is definitely worthy of being your first option. No meal at Last Resort is complete without a slice of something sweet. Try one of their widely loved cheesecakes or cakes.
Close the night out with some crafting! Take a class at ARTini's Art Studio, Gallery & Lounge. Their guided classes make it easy for anyone to follow along and create a great piece to hang in your house or office. With a paintbrush in one hand, a glass of wine in the other, and your girlfriends around the table, you're sure to share lots of laughs and memories with a night at ARTini's.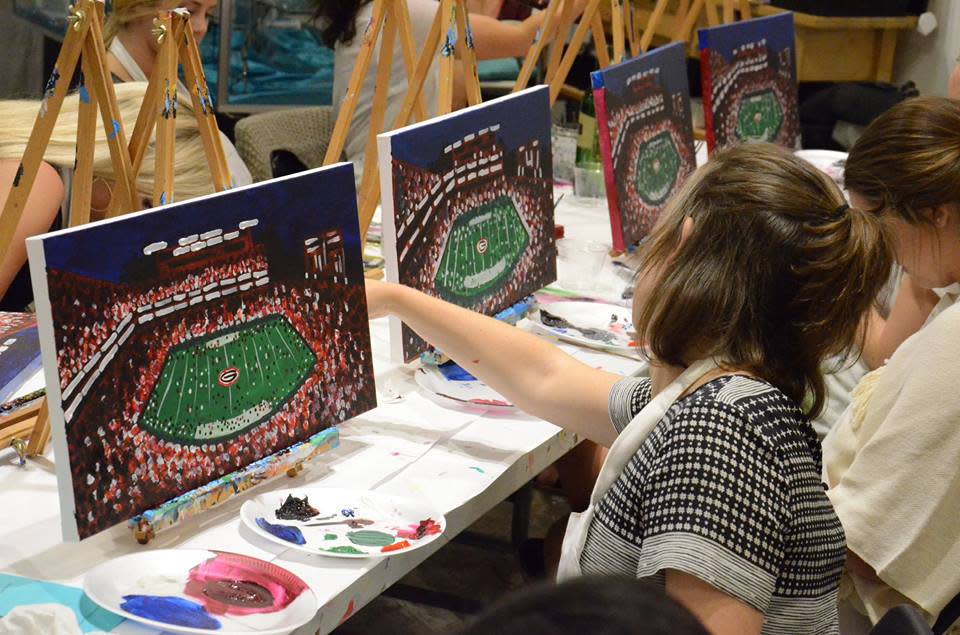 Sunday
Start your Sunday off with some morning movement! Take a yoga class at one of the many studios around Athens. Sweat out your stress at Fuel Hot Yoga, a yoga studio featuring classes in heated rooms. Clear your head with a yin or vinyasa yoga class at M3Yoga. Relax at Rubber Soul Yoga, a donation based studio whose small classes provide an intimate feel. If you're seeking to learn a new skill, Canopy Studio is the place to go. They offer trapeze and acrobatics classes for any age and experience level.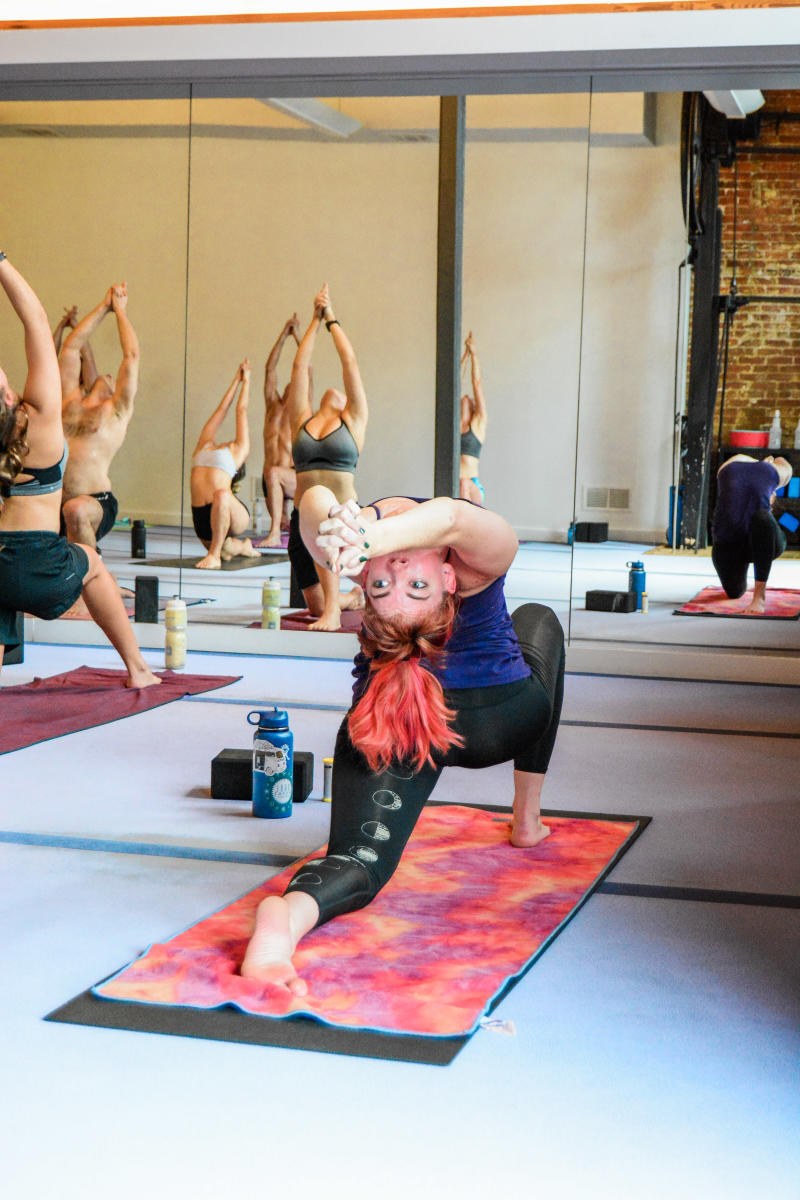 No girls' getaway is complete without an end-of-trip brunch. Enjoy southern specialties like low country shrimp and grits, green tomato benny, or biscuits and gravy at South Kitchen + Bar. Choose from brunch favorites like chicken and waffles or shrimp and grits at The Place; just be sure to try the gouda grits, too! Bite into a delectable breakfast burrito or crab cake benedict during jazz brunch at Five Bar. There isn't a wrong choice with brunch in this city!
If you're still not ready to head back to reality, take in the sites and scenery at the University of Georgia. Walk around the beautiful, historic North Campus. Spot the university's famous landmarks like The Arch, The Chapel Bell, and Herty Field. Check out the UGA sports calendar to see who has a home game during your visit. Whether it's your first time in Athens or you are a returning alumna, there's always something to explore at UGA!
When to come
Wondering which dates to pick for your girls' getaway? While any day spent in Athens is a guaranteed good time, check out these upcoming events in Athens this spring and summer to help you decide! From March 21 - 24, Athens is calling the Dawgs back home for UGA Alumni Weekend! On April 26 - 27, select streets will be closed off as bikers make their way through the city for the annual bike race, Athens Twilight; grab a seat and watch the action go by. From June 20 - 23 the streets of Downtown Athens turn into an outdoor music venue during AthFest Music and Arts Festival.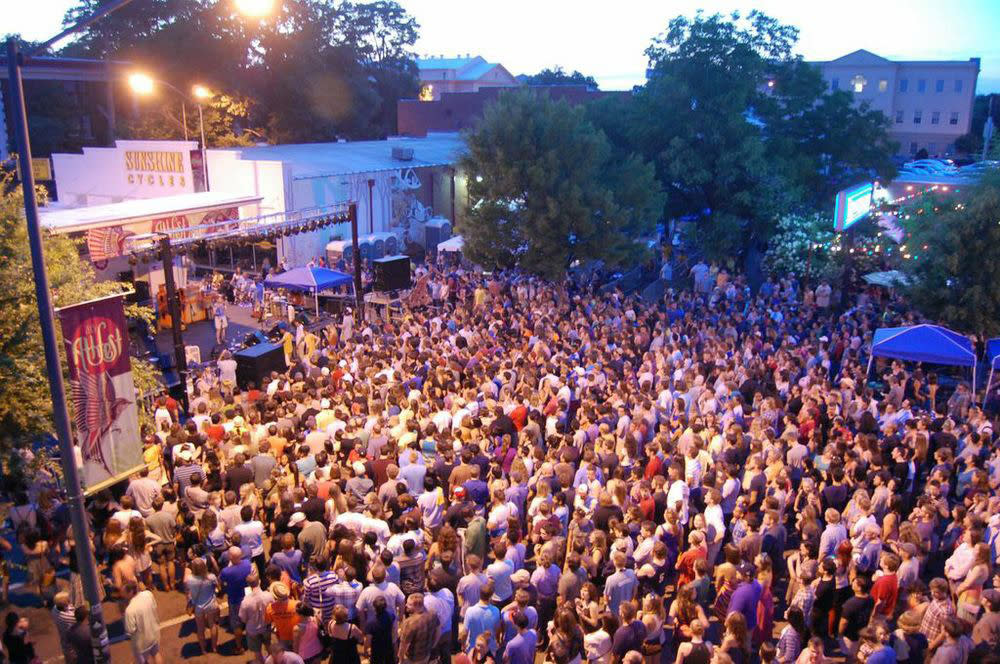 Where to stay
Now that we've solidified the itinerary, it's time to pick out the perfect place to catch up on some well-deserved beauty sleep. Choose Graduate Athens, an eclectic, boutique style hotel on the edge of downtown, for a hotel that is as one-of-a-kind as you and your girls. See a show at their on-site music venue, The Foundry. Check into the quaint and cozy bed and breakfast, The Colonels on Angel Oak Farms, and you'll feel right at home. Stay at Hotel Indigo for lodging with a modern yet inviting feel. Check out the full list of Athens hotels here.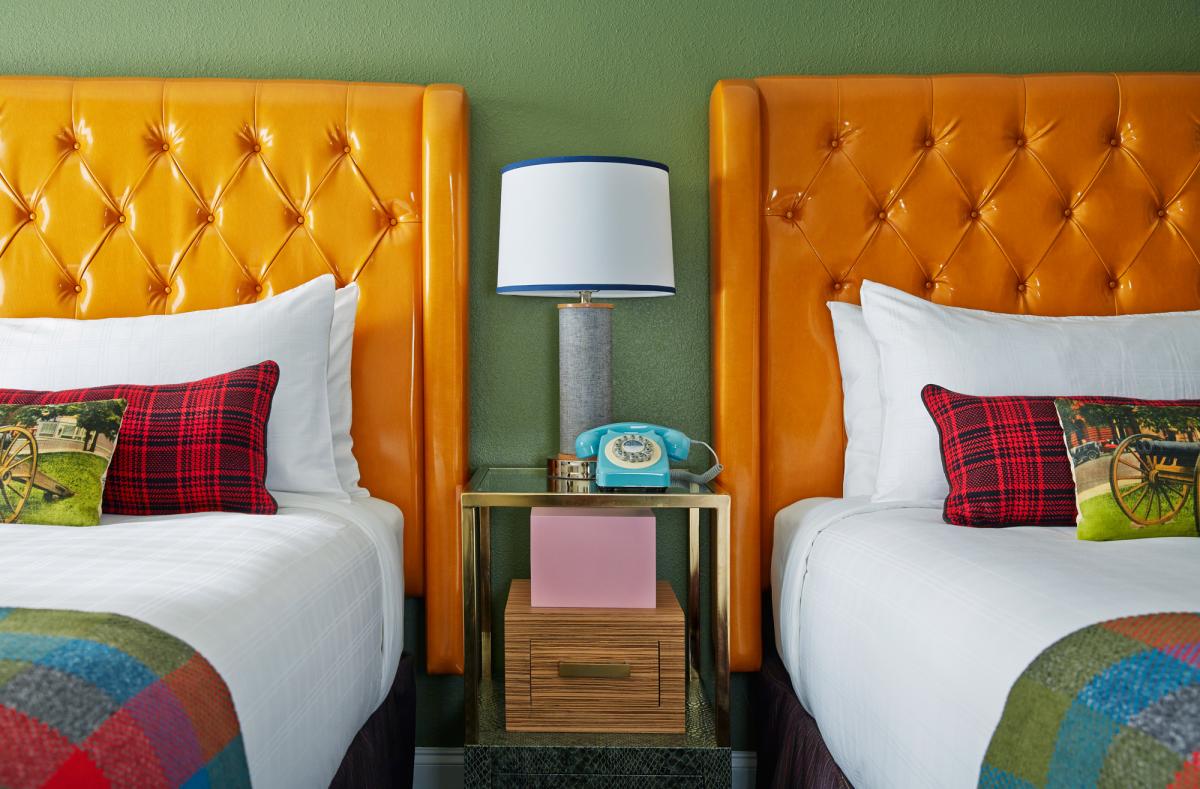 So, what are you waiting for? It's time for for a girlfriend's getaway to Athens, GA!  Be sure to tag the photos from your trip with #VisitAthensGA and #AthensGA for a chance to be featured on our social media.